What are you going to knit today? If you're in the same boat as I am, you've been working on the same sweater for over a month.
If you're feeling frustrated with a project that's taking way too long, step away from it for a while. Instead, try one of these make-in-a-day knitting patterns!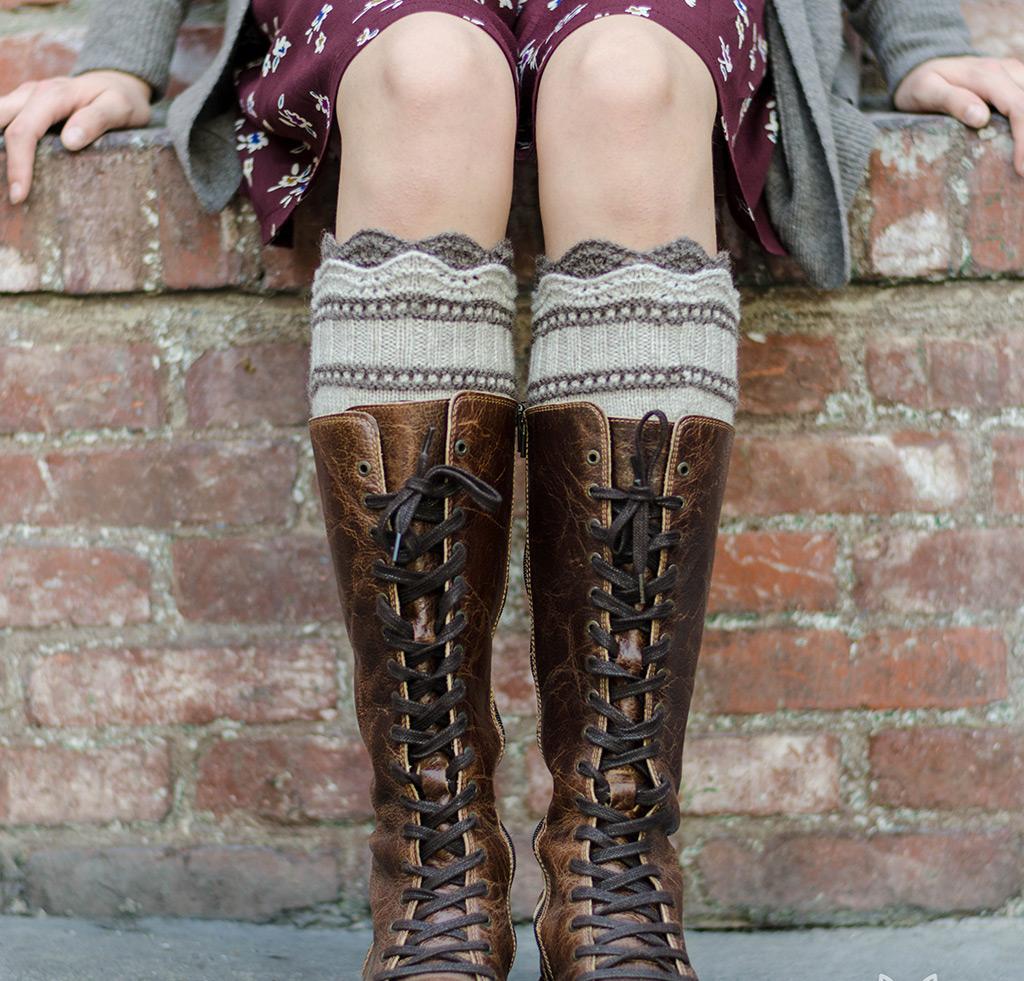 Brooklyn Boot Liners Kit
These boot liners are deceptively quick, since the liner only covers the top of your boot. Plus, most of the boot liners are knit in stockinette stitch, so the only part that might take a bit longer is the beautiful top border.
Get the Brooklyn Boot Liners kit here.
Woodsie Way Mitts Kit
Sure, there are two of 'em, but the stitching is so simple that you'll finish in a flash. This pattern is for intermediate knitters, so beginners might need a bit longer than a day to finish.
Get the Woodsie Way Mitts kit here.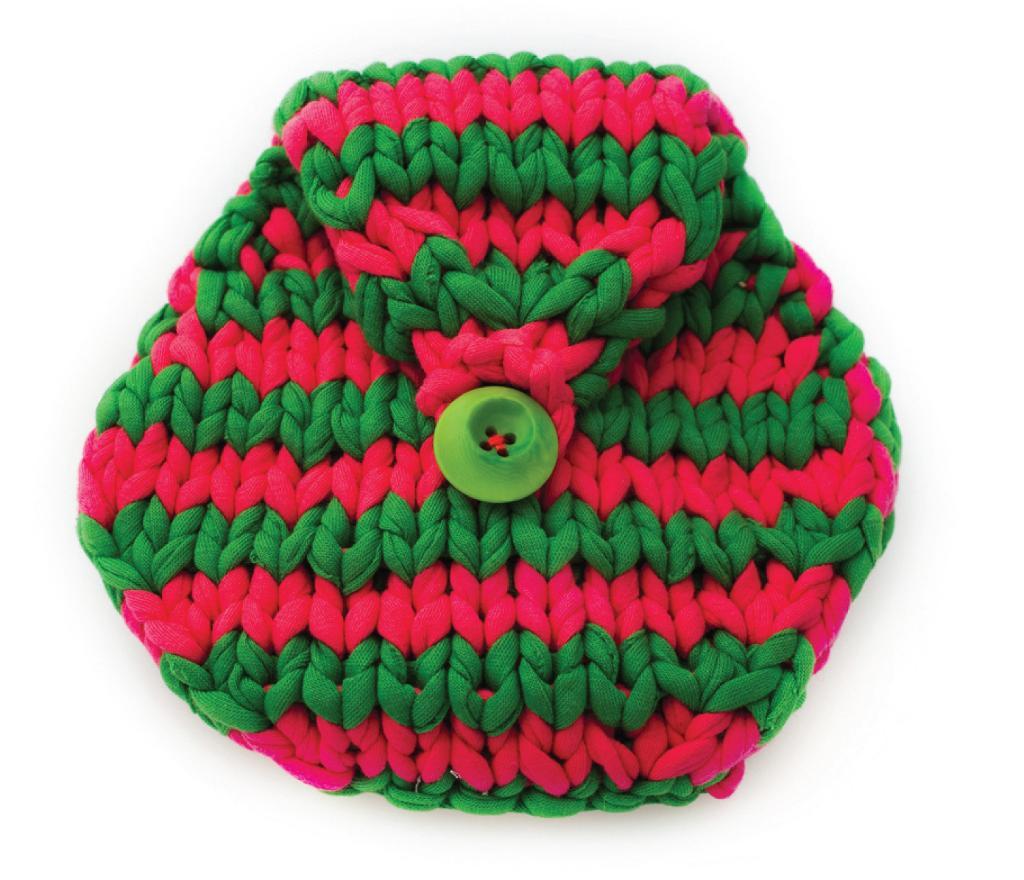 Photo via Bluprint member BeSweet
Honeycomb Clutch Purse
Have some T-shirt yarn in your stash? Download this free pattern now and you'll have a clutch to carry tonight!
Get the FREE Honeycomb Clutch Purse pattern here.
Easy Knit Hat Three Ways Kit
If you can knit and purl, then you'll be all set to make these three patterns. The yarn is chunky, so you'll start seeing progress after just a few rounds. It's also good practice for knitting in the round!.
Get the Easy Hat Three Ways kit here.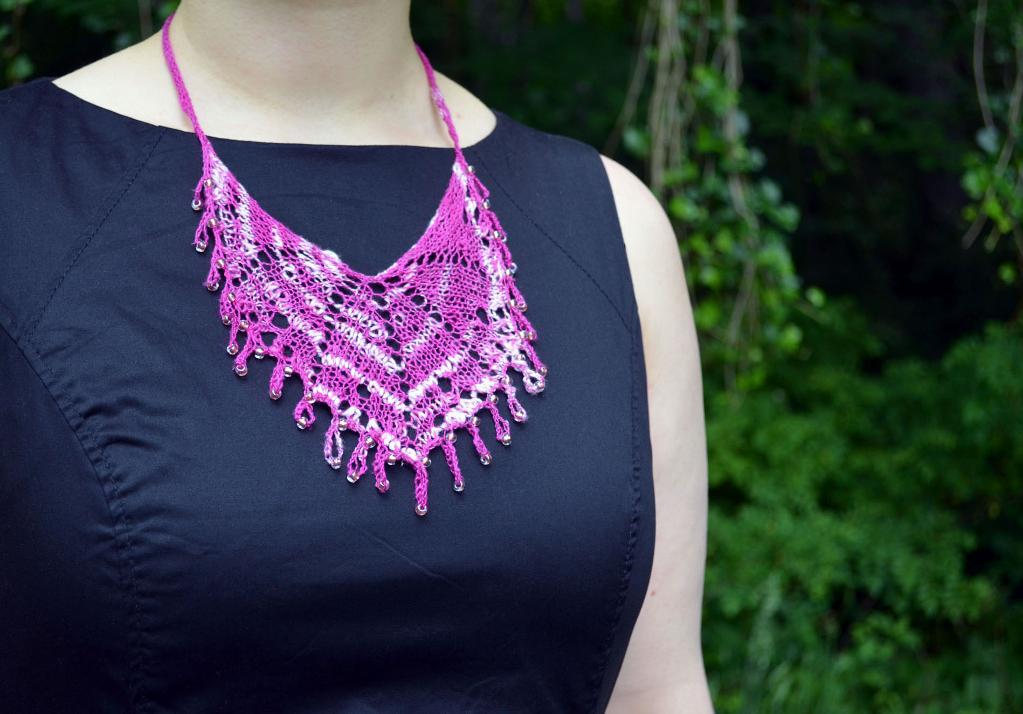 Photo via Bluprint member Knit Eco Chic
Savannah Necklace
This necklace is super quick, even though it's made using fingering-weight yarn. This necklace has plenty of customization options, too, so that you can knit it up as quickly as possible: regular or petite design size, provisional cast on or jewelry clasp closure, beads or no beads, and written or charted directions.
Get the Savannah Necklace pattern here.
Lodgepole Cowl Kit
If you already have a basic understand of colorwork, then you can tackle this pattern in a day. The colorwork not only looks awesome, but it also helps keep you warm. The kit comes with two skeins of yarn, so you can choose which one you'd like as your background color.
Get the Lodgepole Cowl kit here.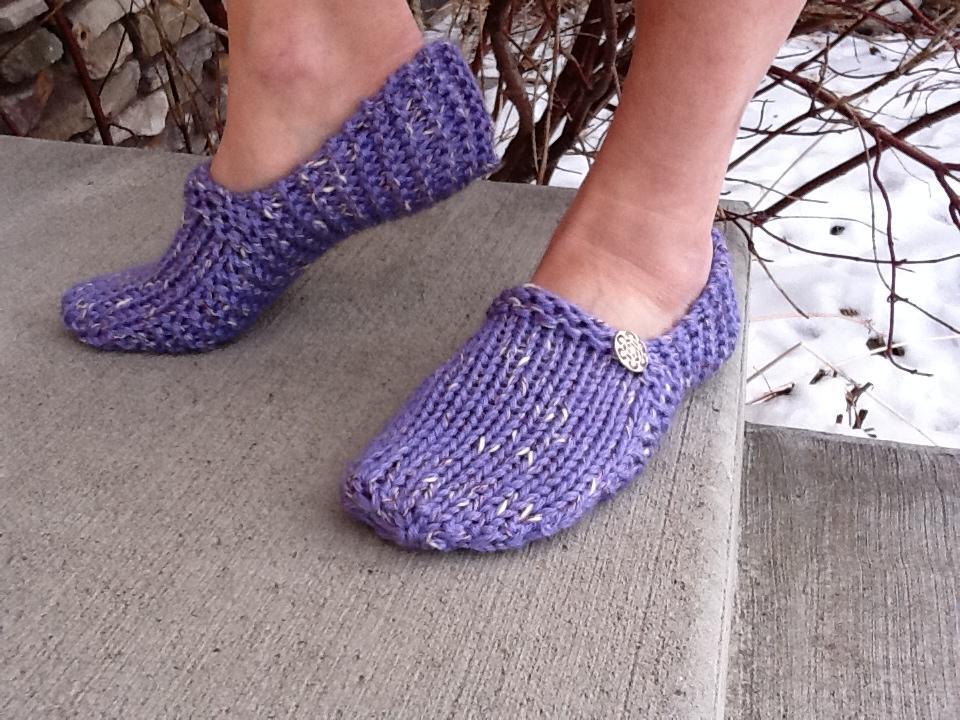 Photo via Bluprint member Kriskrafter
Kwiki Slippers
You know these slippers are quick, and it's not just because of the name. Designer Kriskrafter whipped these up on a two-hour car ride! The key is holding two strand of bulky yarn together to make the slippers.
Get the Kwiki Slippers pattern here.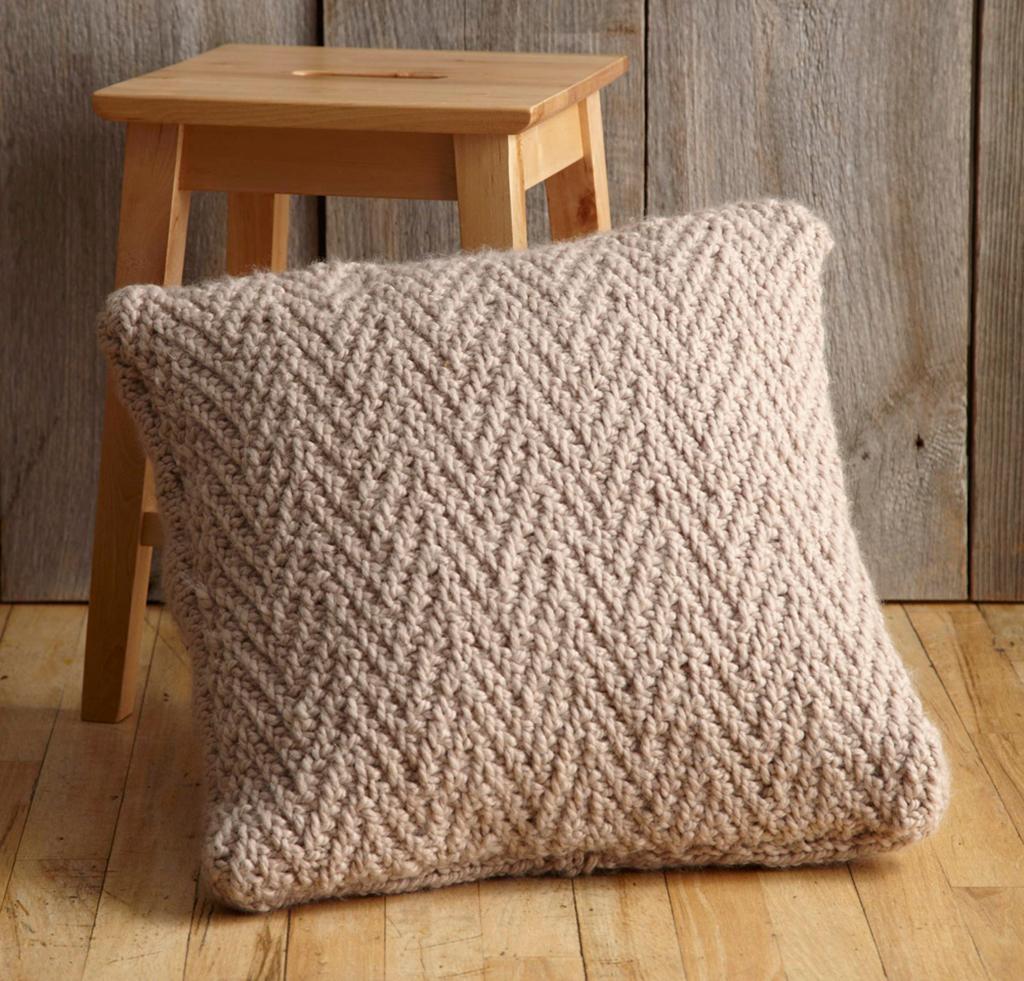 Herringbone Stitch Pillow Kit
Don't be intimidated by the herringbone stitch. It's actually pretty simple. Pair it with some bulky yarn like the acrylic-wool blend seen here and you'll have a soft, comfy pillow in no time. The yarn is washable in the washing machine, too, so you don't have to worry about spills.
Get the Herringbone Stitch Pillow kit here.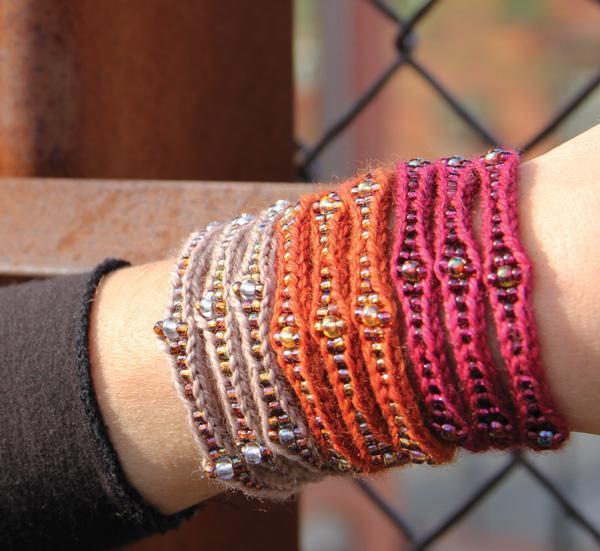 Photo via Bluprint instructor Laura Nelkin
Mudra Cuff
The question is not whether you can make this in a day. The question is: How many of these can you make in a day? If you can knit an I-cord, then you can knit these pretty, stack-able cuffs. Knit them in a mix 'n match color palette, or keep them all the same hue. No matter what, it's a great way to use up scraps.
Get the Mudra Cuff pattern here.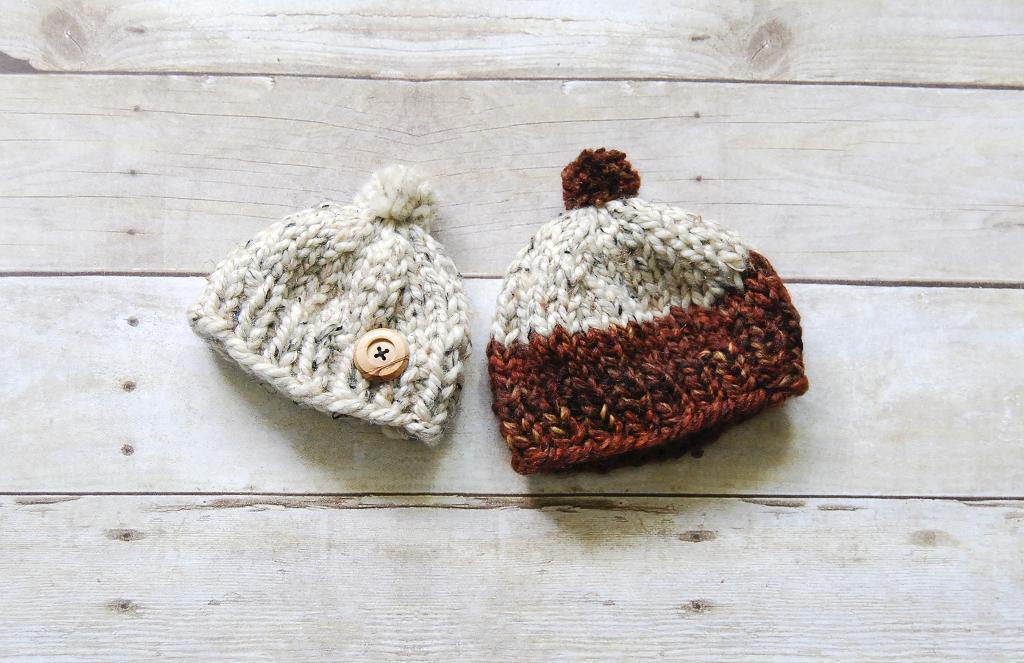 Photo via Bluprint member Purl & Company
One-Hour Baby Toque
Anything and everything baby is, naturally, a quick knit. But this one has been timed down to the minute! Stitch up one of these cute caps on your commute, while waiting for an appointment, or during the commercial breaks of your favorite show.
Get the FREE One-Hour Baby Toque pattern here.
Have you ever stitched a knitting project in a day? What did you knit?
Knitting Kits You'll Love!
Your next project, made easy: Get a designer pattern & perfectly paired yarn.Shop Kits Now>>