It seems that every year around this time zucchini's make their presence known in abundance. They are prolific in the fields and therefore the stores and farmers markets become bursting by the crate-fulls with zucchini in all shapes and sizes. There's only so many zucchini loaves one can make so beyond that what else does one do with all the zucchini?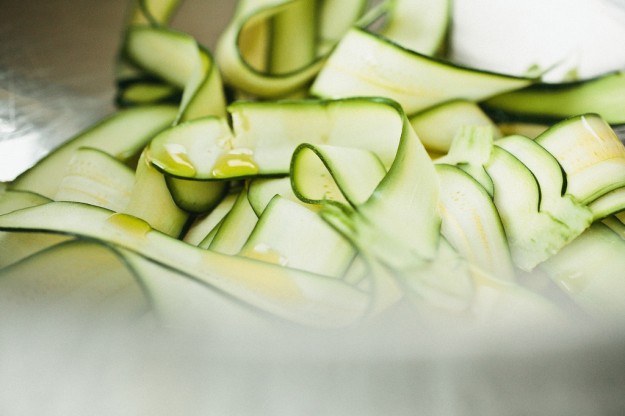 I've done a bit of searching and have found some intriguing zucchini recipes that go above and beyond the loaf. Below I've included a recipe for one of my favorite zucchini uses — pizza! Blistered in a hot pan with a bit of chile flake the zucchini softens and chars a bit before resting on top of a toasted walnut pesto, creme fraiche, ricotta and mozzarella. It's a lovely pie.
Here are eight of my favorite zucchini recipe ideas to help you make the most of the abundant, seasonal ingredient!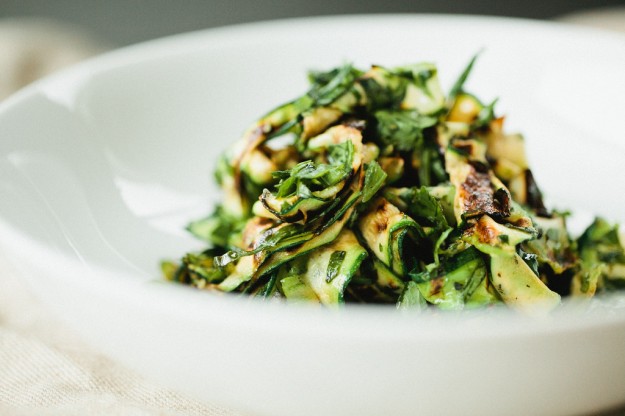 Recipe #1: Grilled zucchini salad.
Have you tried grilling zucchini? Thinly sliced and lightly brushed in olive oil and then only a moment on the grill before the zucchini gets deep grill marks and a smoky and yet fresh taste.
Try this grilled zucchini salad.
Recipe #2: Roasted on toast.
How about roasted? On bread. Everything is better on bread.
Make a simply delicious snack with this roasted zucchini toast recipe.
Recipe #3: Zucchini noodles with pesto.
What if you don't feel like turning on the stove but you are craving a big bowl of noodles? Turn your zucchini into noodles. If you don't have a spiralizer you can simply grate the zucchini, they won't resemble noodles but the flavor will be the same.
Toss in a simple pesto like this recipe.
Recipe #4: Zucchini pesto.
Or why not just turn the zucchini itself into the pesto?
Check out this zucchini pesto.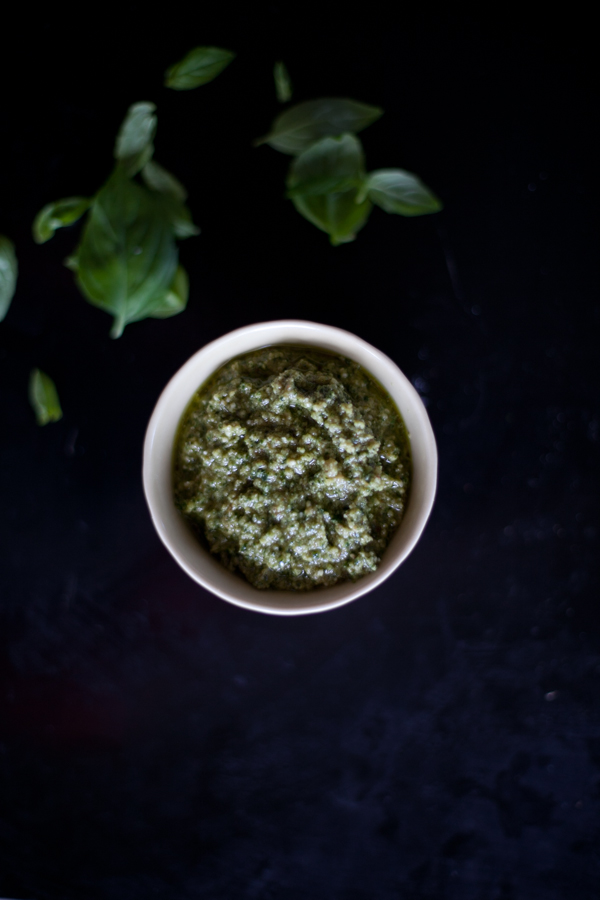 Recipe #5: Chocolate zucchini cake
All right, all right. After all that I think we've earned our cake. I know I promised no loaves but this one has chocolate in it so you'll forgive me right?
Try this recipe for chocolate zucchini cake!
Recipe #6: Zucchini pancakes. 
Pancakes!! Yes, zucchini in pancakes.
Get the recipe for Zucchini Walnut Pancakes.
Recipe #7: Roasted zucchini veggie pilaf
Check out this hearty and nutrtious salad loaded with farro, tomatoes, feta and zucchini, of course!
Roasted Vegetable Pilaf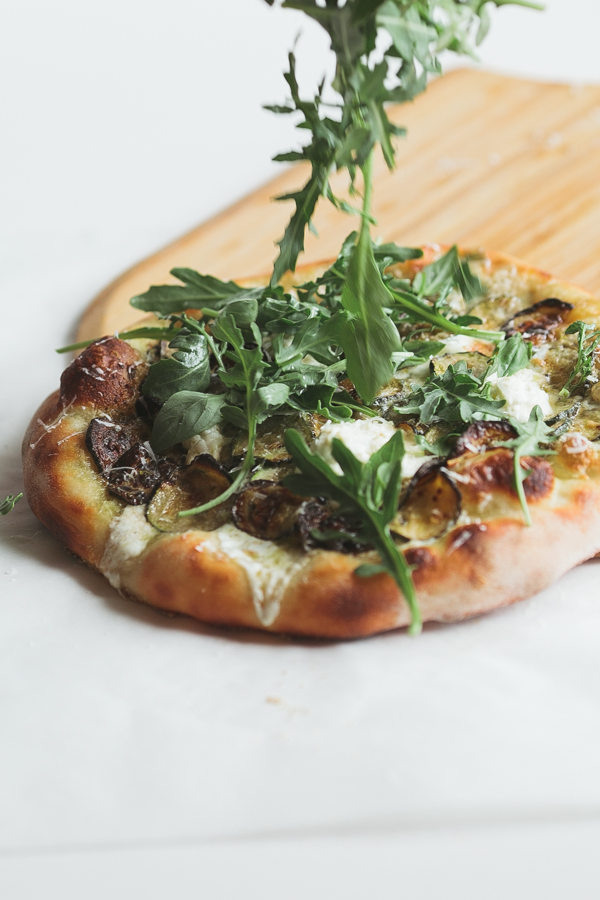 Recipe #8: Zucchini pizza with walnut pesto
For the pizza:
3 balls of pizza dough, your favorite recipe or store-bought
2 zucchini, thinly sliced into coins
1/4 teaspoon chile flake
2 tablespoons olive oil
1 cup walnut pesto (recipe below)
3 garlic cloves, thinly sliced
6 tablespoons creme fraiche
1 4oz ball fresh mozzarella, torn into pieces
¾ cup fresh ricotta
6 cups fresh arugula, tossed with olive oil and a pinch of salt
flake salt
1. Place pizza stone on the top rack of your oven and preheat at 500 F for 1 hour.  Use convection if you have it.
2. Sauté zucchini with olive oil and chili flake over high heat until deeply browned in parts, 6-8 minutes.
3. Form pizza dough on a floured work surface.  Dust a pizza peel or baking sheet with no lip with semolina flour or cornmeal.  Place formed pizza dough on peel and spread (each) with 2 tablespoons creme fraiche over each dough, along with thin slices of 1 garlic clove.  Top with 1/3 cup walnut pesto, torn pieces of fresh mozzarella, 1/4 cup ricotta and ⅓ of the sautéed zucchini.  Assemble the next one while the previous is baking.
4. Slide pizza onto pizza stone using a swift movement and allow to bake for 8-10 minutes until golden brown and darker in some parts.  Assemble the next one while the previous is baking.
5. Remove and top with 2 cups of fresh arugula and a sprinkle of flake salt.
For the walnut pesto
1 1/2 cups toasted walnuts
1 cup fresh basil
1 cup fresh arugula
3 tablespoons lemon juice
2 cloves garlic
¾ cup extra virgin olive oil
1/4 cup grated parmesan
½ teaspoon salt
Puree walnuts, basil and arugula, lemon juice and garlic and then stream in olive oil.  Puree completely.  Transfer to a medium bowl and fold in grated parmesan.  Add salt to taste.
Master essential cooking techniques + prepare delicious nourishing home-cooked meals with our growing collection of cooking classes!
Our curated collection of X classes to help you build your culinary prowess with high-quality video lessons paired with expert instructors Watch them, anytime, anywhere, forever — right from the comfort of your own home! And, for a limited time, you can enjoy an exclusive discount of up to 33% off select X classes! We guarantee you'll love it or your money back!
What's your favorite zucchini recipe? What did I miss?