Concealed zippers, or invisible zippers, can be relatively quick to sew into a garment, especially with a specialty presser foot. When sewn properly, invisible zippers look sleek and neat within a seam. It can be tricky, however, to align horizontal seams that lay on either side of an invisible zipper seam, such as a waistband seam on a pair of trousers or the seam where the bodice is attached to the skirt on a dress.
Find out how to sew those seams so they match with this quick trick!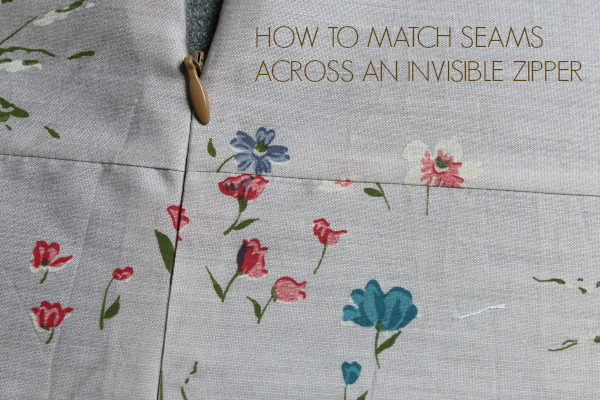 For a general guide to installing an invisible zipper, refer to the Bluprint blog post "Sewing an Invisible Zipper in 10 Easy Steps." The same technique will apply here, though I am recommending two additional steps to ensure all seams match perfectly, which I will outline in the directions below.
Step 1:
First, open the zipper and press the coils flat with your iron. Place the zipper, coils and tab side down, on one side of the garment. I always prefer to start with the left side of the garment. Pin and sew this side in place at the indicated seam allowance in your pattern.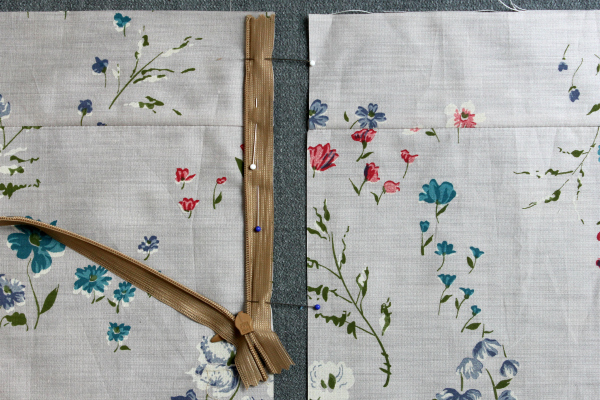 Step 2:
Zip up the zipper. One side is still unsewn. Using your favorite marking tool, mark the position of the horizontal seam on that unsewn side of the zipper. This will serve as a guide as to where to position it on the other side of the garment.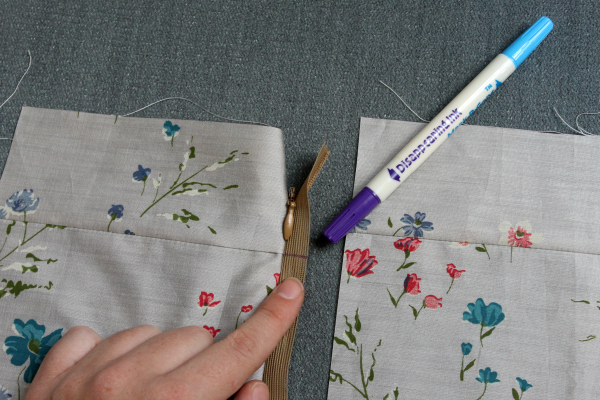 Step 3:
Open the zipper again. Flip the zipper so the coils and tab are facing down on the other side of the garment. Align your pen mark with the seam. Pin in place at just that spot. Sometimes I use a bit of Wonder Tape or fabric glue instead of a pin to avoid any shifting of the zipper at all.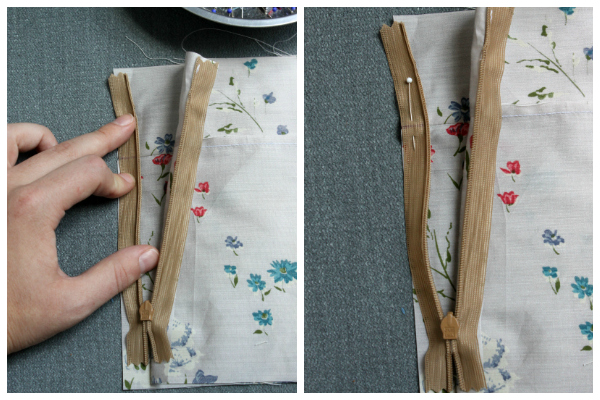 Step 4:
Take your garment to the sewing machine and baste the zipper in place at that seam line with a long stitch length for a couple of inches. Don't worry about sewing in the whole length of the zipper or backstitching.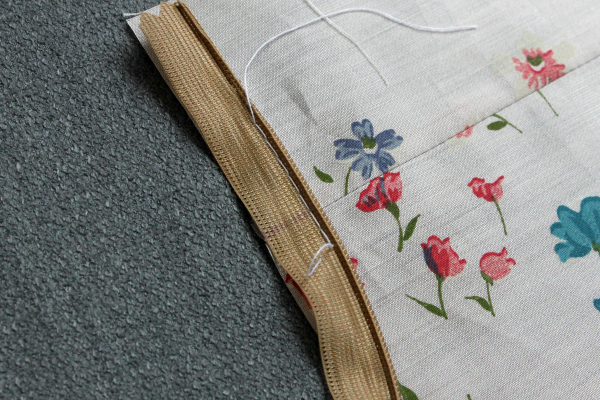 Step 5:
Zip up the zipper as is to check the placement of the seams. Do they match across the zipper? If not, simply pull out the basting stitches and try again. Basting makes it easy to test and fix your zipper alignment so you don't have to unpick and resew the whole side. It took me two tries for this sample to get it right, but it was still less than two minutes of my time!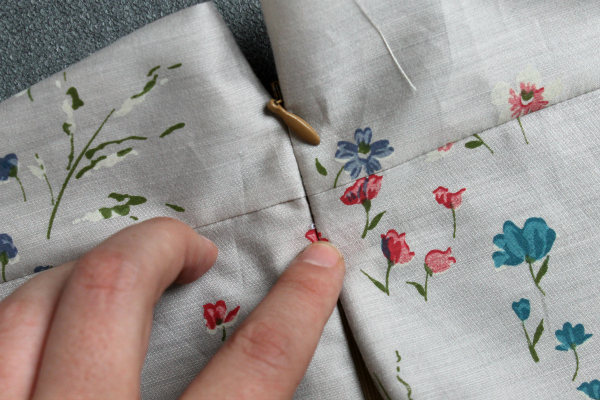 Step 6:
Once you're happy with the zipper seam alignment, sew in that full side of the zipper with a normal stitch length and backstitching. Complete the seam below the zipper as usual. Admire your neat and professional seam intersection!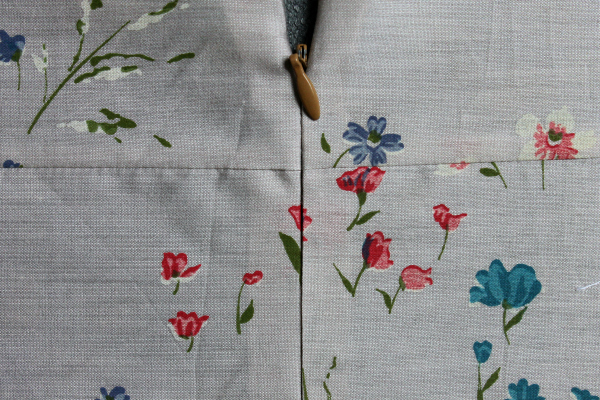 This method would also work for fabrics with horizontal and directional prints, like stripes or plaids, or projects with decorative features like piping or rickrack that need to match across the zipper.