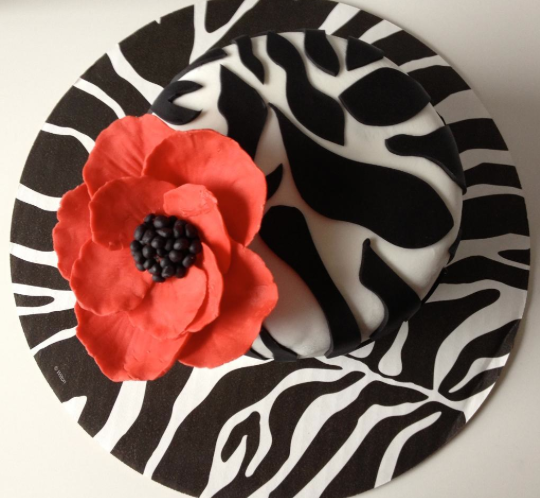 Photo via paola_z_h1327531
Chic striped cake:
Following the Craftsy class Clean and Simple Cake Design, this cake was created primarily using modeling chocolate and marshmallow fondant. The clean and simple cake design gets its zing, though, from the addition of a bright blossom which adds a pretty focal point and draws attention to the simple but very well executed design.
<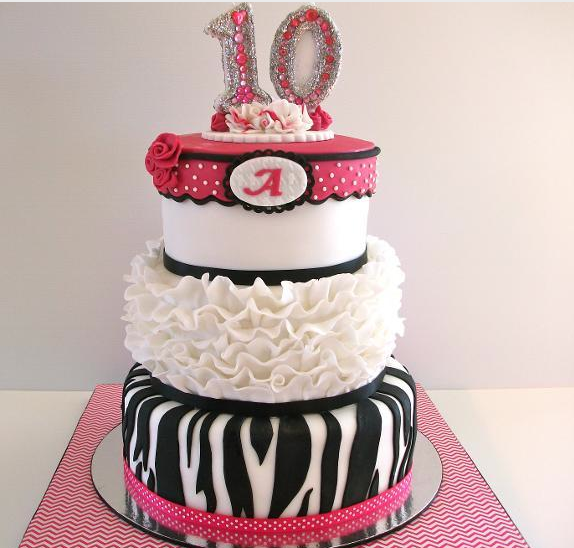 Photo via Craftsy member PAKNZ
Multi-textured cake:
Ruffles, zebra print, and polka dots all on one cake could make for visual overload. But using a consistent simple color palette of pink, black, and white makes for quite a chic look on this cake, which uses a zebra print on the bottom layer and makes for a pretty anchor for all of the other textures and patterns above.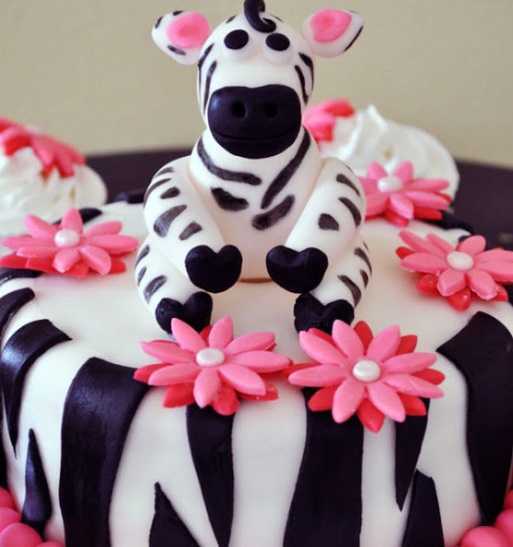 Photo via Sweet Elizabeth
Zebra-topped cake:
How adorable can you get? This pretty zebra print cake is complemented by pink "pearls" lining the bottom perimeter of the cake and pretty pink flowers along the top, but the real piece de resistance is the zebra topper, which (naturally) complements the color scheme and adds some playfulness to the overall theme.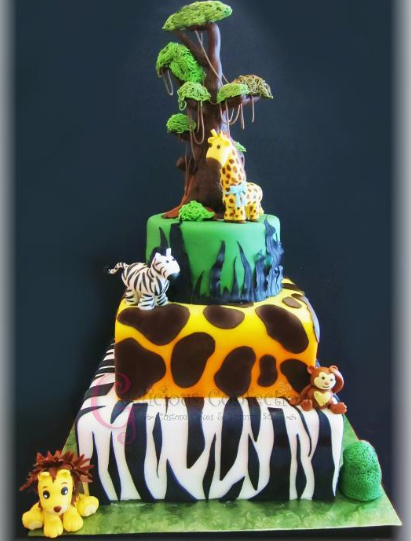 Photo via Bluprint member Gloria F.
Zebra safari cake:
For a cake that is kid or baby-friendly, consider a safari-themed cake! A zebra stripe print feels fun and funky with a contrasting leopard print, and safari scenery and sculpted animal figurines bring the theme together cohesively.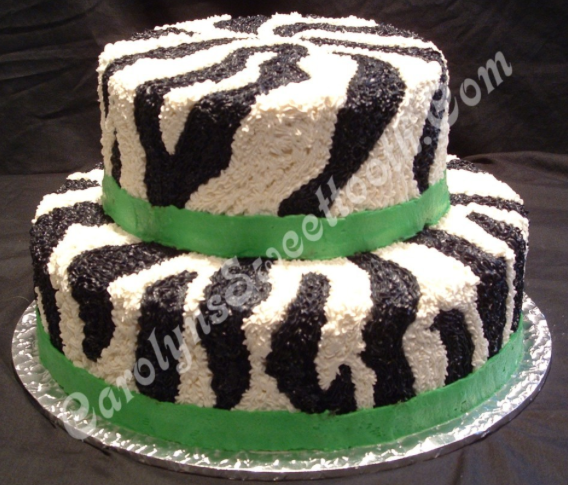 Photo via Carolyn's Sweet Tooth
Piped zebra print cake:
Prefer working with buttercream as opposed to rolled fondant? Why not try piping black and white icing to form a zebra print? Take a cue from this pretty cake and pipe you stripes in small "dots" using a star decorating tip to form a textural cake that looks nubbly up close but holds the shape of the zebra print pattern at a further distance. A simple green band around the bottom of the layers adds a pleasing contrast to the texture and stark color of the cake.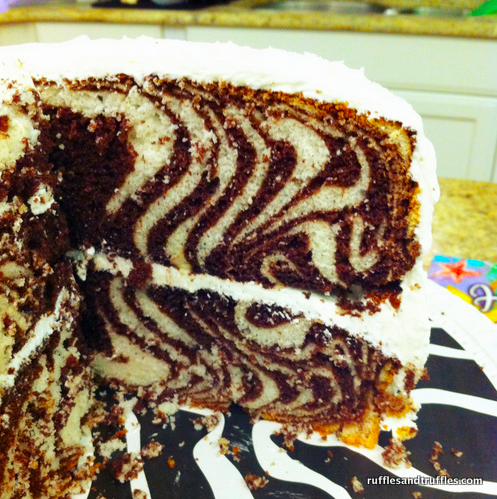 Photo via Ruffles and Truffles
Zebra magic-in-the-middle cake:
Would you rather go undercover with your zebra stripe pattern? Hide it inside of the cake for a dramatic and crowd-pleasing result once the extraordinary interior is revealed upon cutting. It's not hard to do: by alternating chocolate and vanilla cake batter in concentric circles in the pan before baking, the cake will bake with bold zebra-like stripes!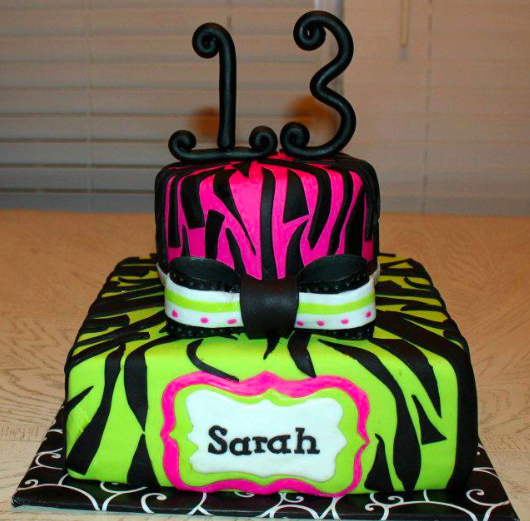 Photos via Covered in Sugar
Rainbow zebra cake:
Here's a cake that boldly wears its zebra print with a bold, electric watermelon green and pink fondant backdrop beneath the stripes! But of course, the fun doesn't end there, because take a look on the inside of the cake: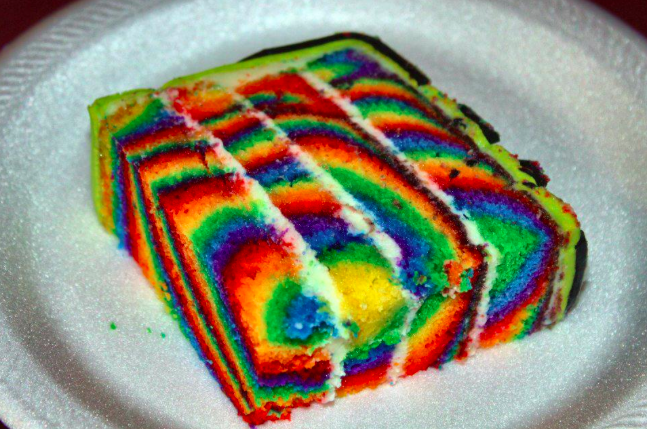 Wow! It's got rainbow zebra stripes inside. A perfect party cake and a fun spin on the zebra stripe theme.
Bold and beautiful, these stripes are good enough to eat! Add some zebra zing to your next occasion cake, and your stripes will be the star of the show!