We believe in lifelong learning — that's why we make our classes for adults. But that doesn't mean kids aren't welcome!
In fact, a young student — Crafty member ArtKid12 — caught instructor Stephanie Bower's eye in her Perspective for Sketchers class.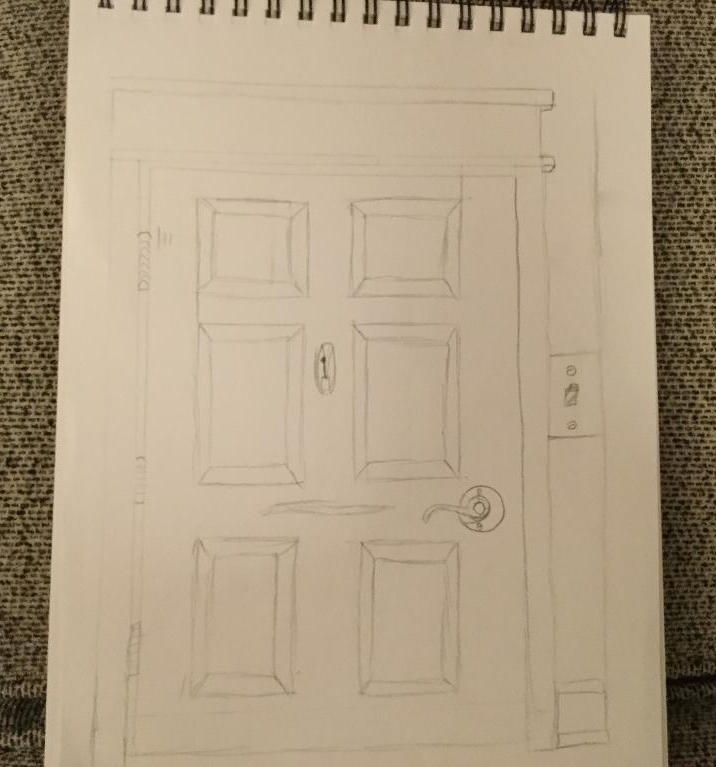 ArtKid12, who's 14 years old and drew the sketch above, introduced himself in the class discussion. Stephanie welcomed him with a kind message: "You are only fourteen and you already sketch this well?!?! Wow, that is impressive!"
Even though Stephanie mostly teaches at the college level and up, she was excited to teach a young artist. "How wonderful that he wants to learn sketching and that he is so fearless about trying and taking this class," Stephanie said.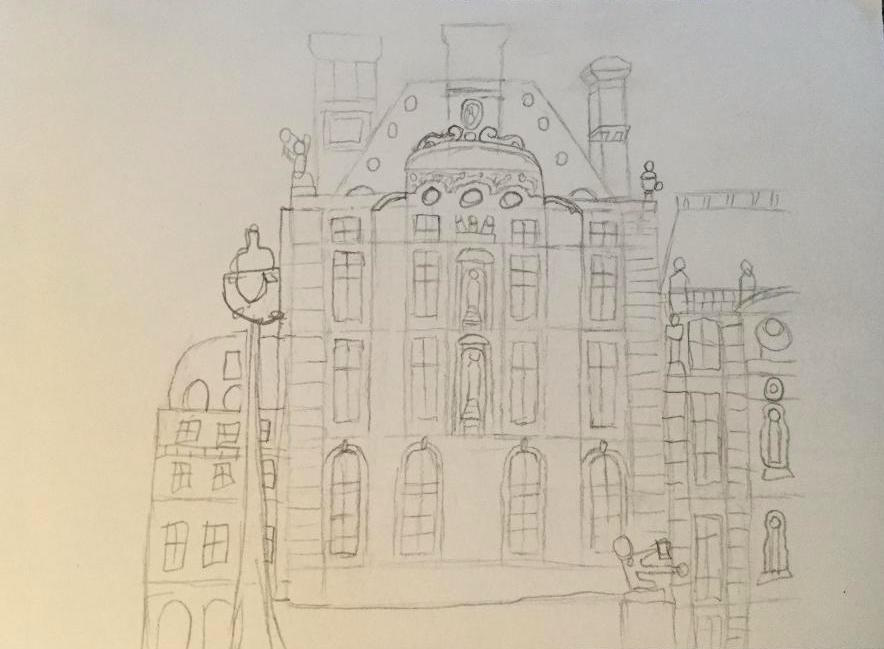 Stephanie encouraged him to post photos of his work, and we're so glad he did! The one above is ArtKid12's sketch of a building in Paris, which was part of the class instruction. "I'm still working on trying to be patient with my drawings," he thoughtfully commented when sharing his work.
In the class, Stephanie provided detailed feedback, even sharing a marked-up version of his drawing with some tips about achieving accurate perspective: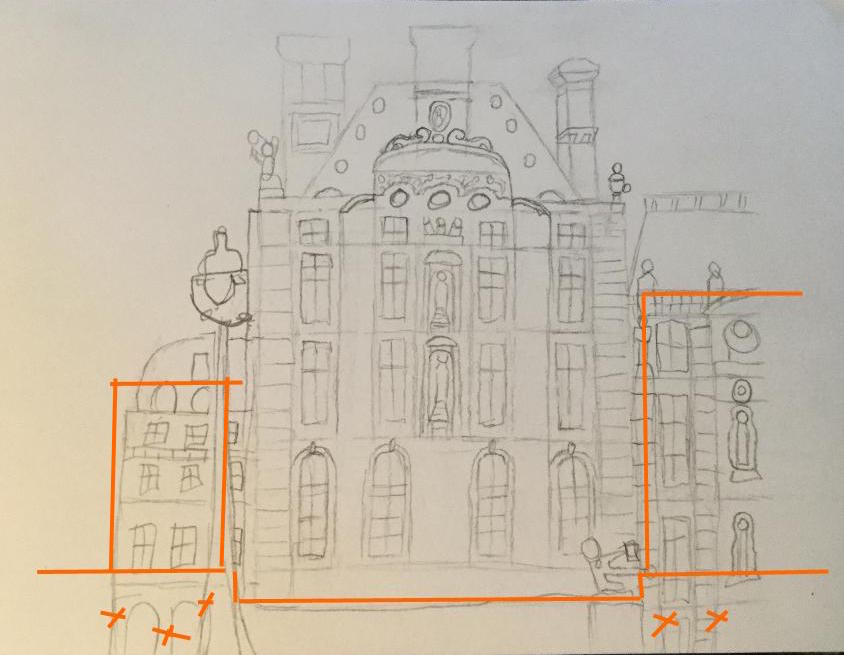 She told us that her critiques of his work have been the same as for the grown-ups in the class — maybe with a little extra encouragement.
Stephanie has been totally thrilled with his work and participation so far. "It seems like so many of us draw and paint when we are young, then stop as life gets busier. If we are lucky, we pick it up again later in life, but I'm hoping that kids — and especially this kid — will never stop pursuing art."
Join Stephanie's Sketching Class!
Discover simple steps for quickly sketching scenes with accurate perspective, impressive details and beautiful color. Enroll Today