Does the feeling of fiber send your imagination racing? Do you feel opportunistic around fluffy sheep, alpaca and goats? Have you been known to flog yarn until it tells you what you want to know? When you find the perfect pattern, do things immediately begin to click? If you answered yes to these questions, congratulations, you're a knitter!
We asked fans of Bluprint's Facebook Knitting Club to fill in the blank: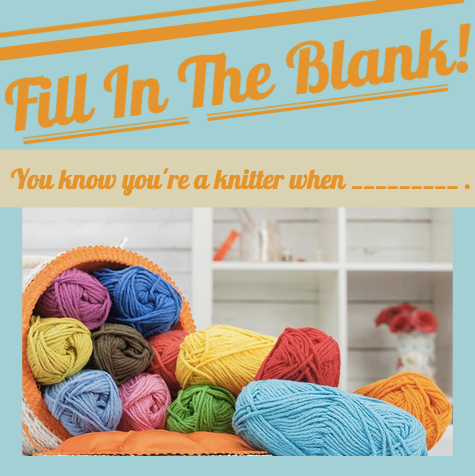 Check out some of our favorite responses below. If they make you laugh or say, "Yup, that's me," use the social tools on the left side of your screen to share them with your friends!