There are a few surefire signs that you are a serious gardener. Perhaps your garden is neater than your home? Or maybe you spend more money on mulch in a week than you do on a month of groceries. Don't shy from your love for flora and fauna! Tell the world about your plant-loving ways!
We asked fans of Craftsy's Facebook Gardening Club to fill in the blank: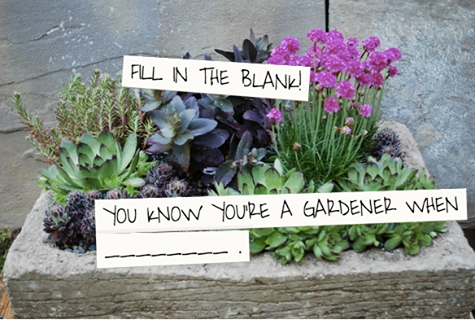 See our favorite responses below!
Bring on the flower power and showcase your love for Mother Nature with 4 sharable "You know you're a gardener when…" quotes.