If you practice yoga, you may have noticed that sometimes your feet get a little chilly before or during your practice. The solution? A yoga socks knitting pattern!
These patterns are designed so that your heels and toes can still be planted firmly, keeping the rest of your foot nice and warm. If you've knit socks before, these will be a breeze. For beginners who haven't yet tried socks, yoga socks are a great intro to sock knitting because you can ease into the process without dealing with the dreaded heel turn or toe grafting right away.
Whether you're in downward-facing dog, mountain pose or a crazy inversion, upgrade your practice with these yoga socks knitting patterns.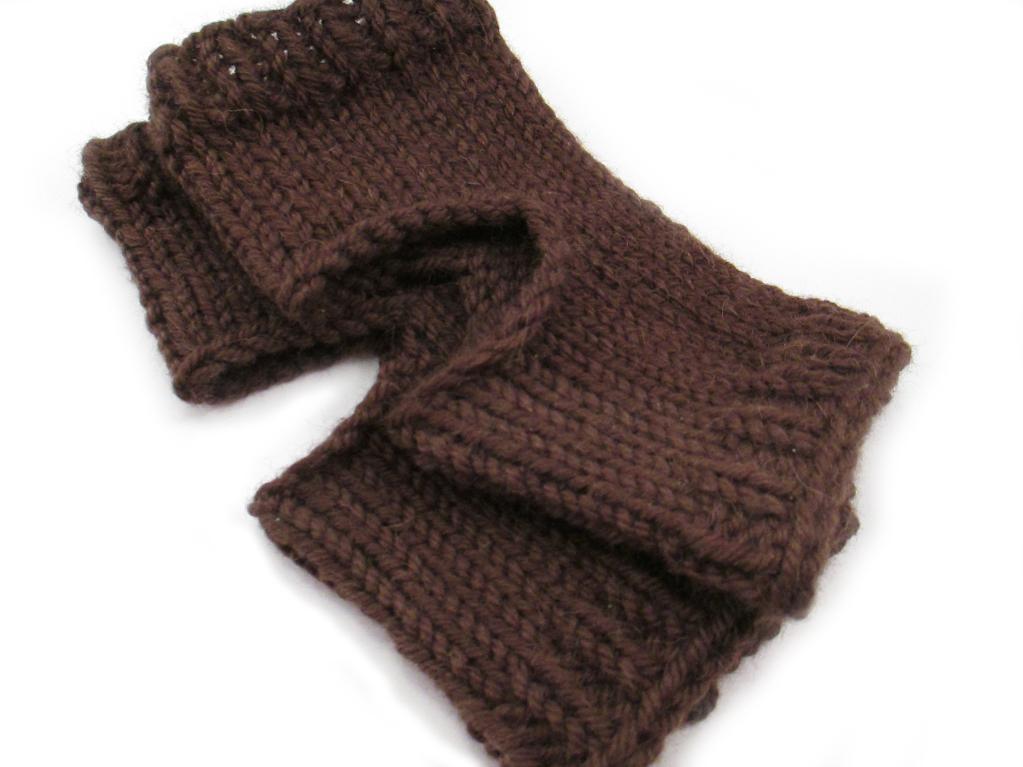 Photo via Bluprint member Jennifer Thomps
1. Yoga Socks
If you're looking for a nice, basic, no-frills yoga sock, try this FREE pattern. The pattern uses a bulky or heavy worsted–weight yarn, so the project works up faster than the usual fingering-weight socks. You can also experiment with different colors, including those random colors in your scraps.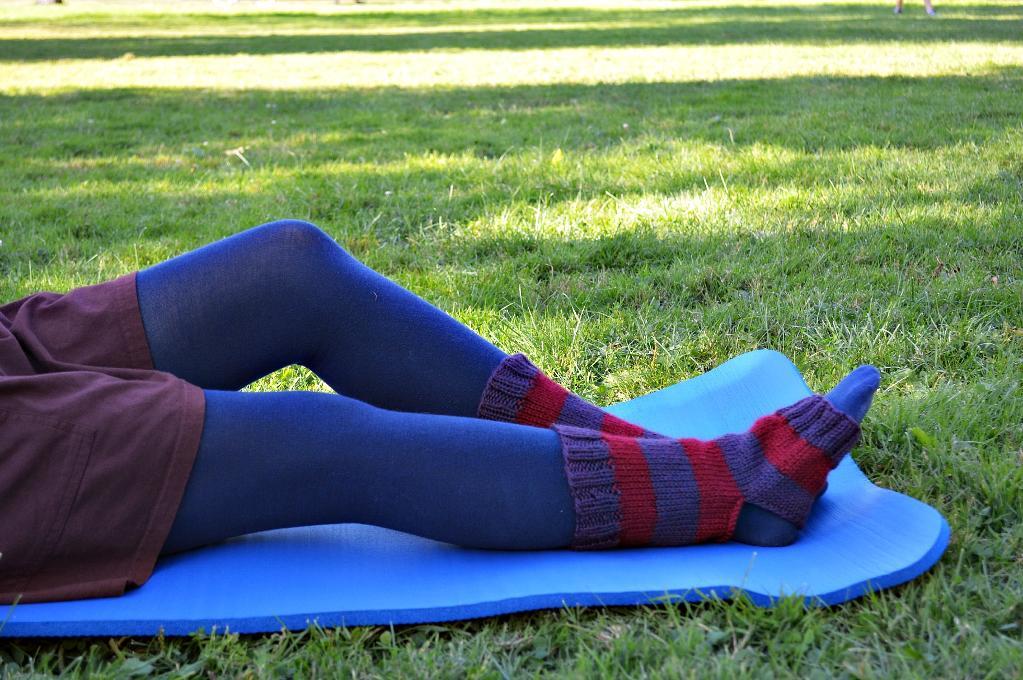 Photo via Bluprint member Codi Hudnall
2. Knitted Striped Yoga Socks
Have some sock yarn scraps in your stash? This is the perfect pair of socks for them! With no heels or toes to knit, you won't need as much yardage as a usual pair of socks. Plus you can play around with the stripes to incorporate as many colors as you'd like.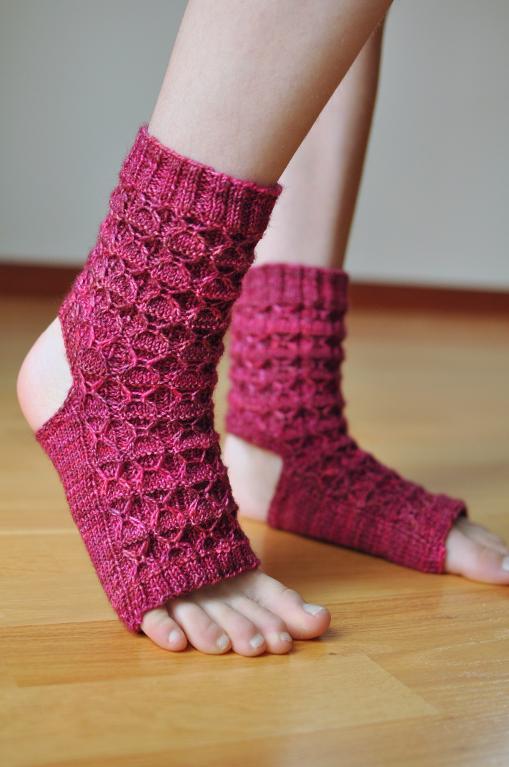 Photo via Bluprint member nonapearl
3. Donna's Yoga Socks
The elongated X is an ideal stitch to use for these socks, since yoga is so focused on elongating your body! The gorgeous socks come in three different sizes so you're sure to get the perfect fit for your practice.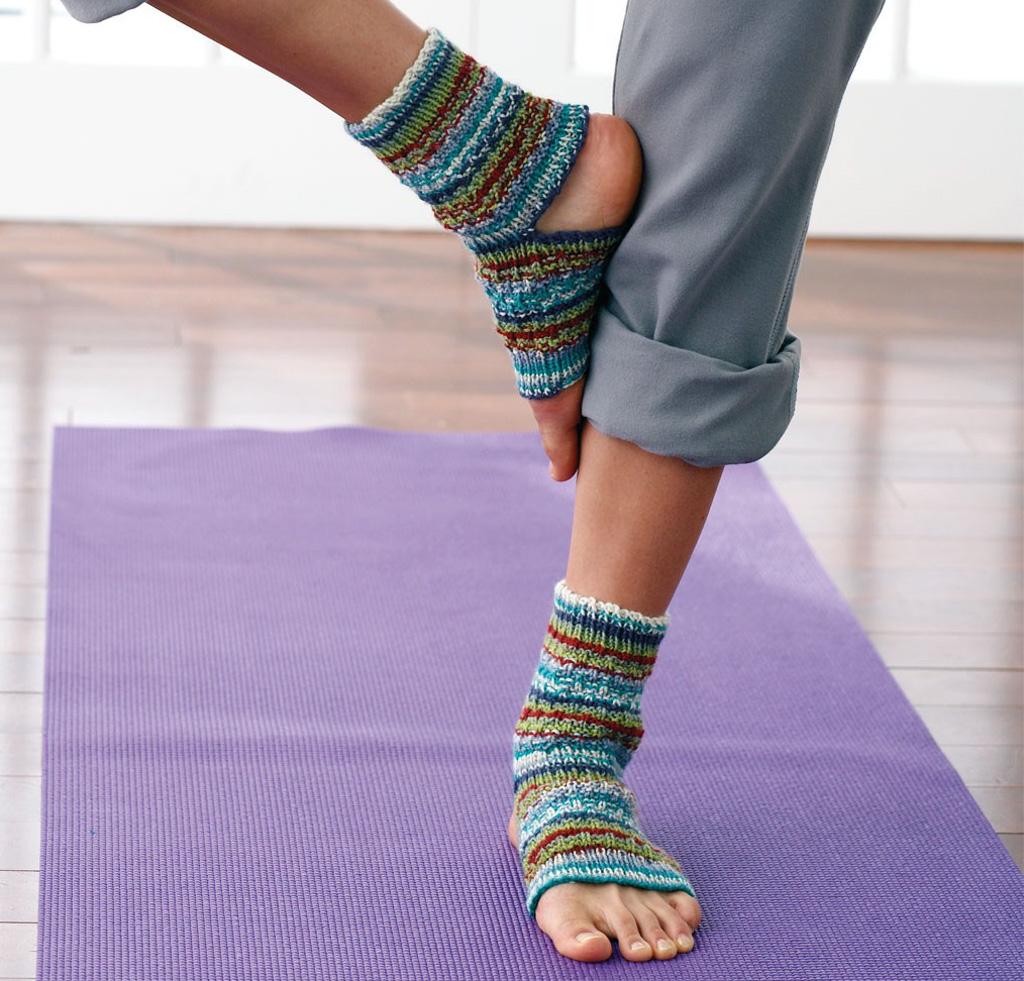 4. Yoga Socks Kit
The Patons Kroy Sock Yarn that comes with this kit is perfect for a pair of yoga socks. The 25 percent nylon gives the socks a nice stretch as you move while the 75 percent washable wool makes caring for your socks super easy between yoga classes. Plus, the variegated color does all the striping for you!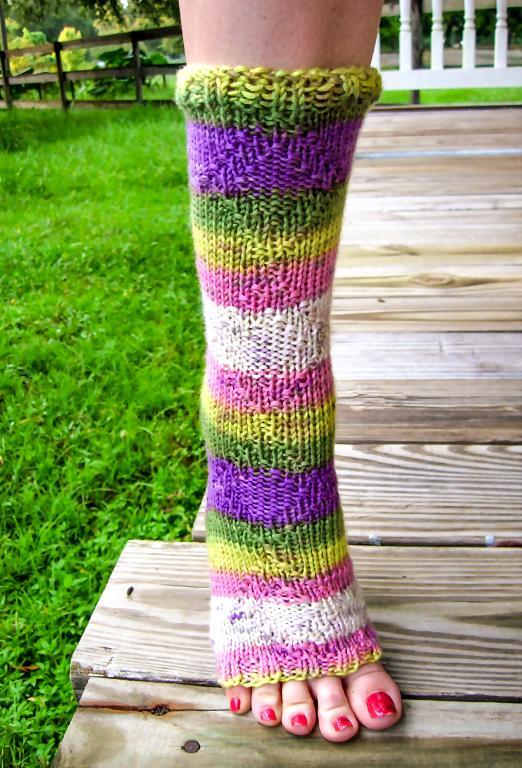 Photo via Bluprint member Kelsie Emerson
5. Hint of Diamonds Yoga Socks
Wear these diamond-patterned socks during your practice and you can admire the beautiful stitches as you breathe through some of the more difficult poses. The pattern was modeled after classic argyle, but don't worry: the variegated yarn takes care of the burst of color without any need for a stranded colorwork technique.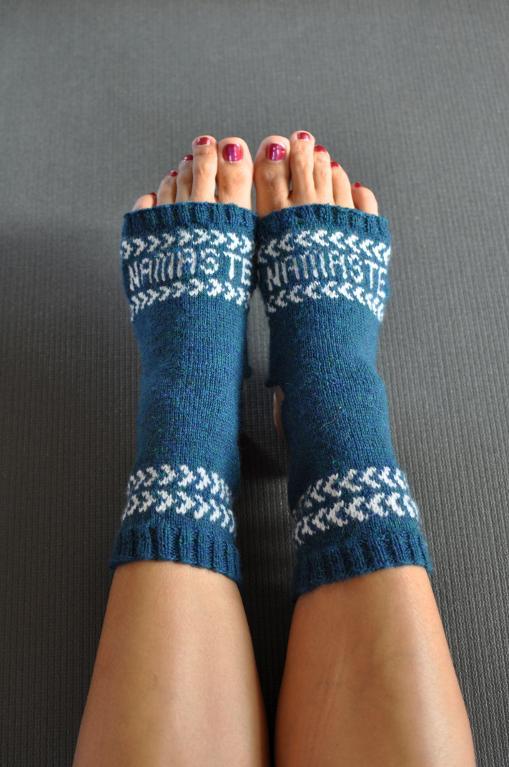 Photo via Bluprint member nonapearl
6. Fair Isle Yoga Socks
This one's for all the yogis looking for a bit of a challenge when it comes to stitching yoga socks. You'll find colorwork along the cuff as well as the bottom of the foot. The small and medium sizes say "Ommmm" across the foot, while the medium and large sizes say "Namaste." 
Photo via Bluprint member Knit Collage
7. Maharani Yoga Sock
These socks are knit in a stretchy yet elegant eyelet rib, while the back of the socks features a fun little tassel. If you want to make sure the eyelet rib has a great stitch definition and really stands out, use a lighter color yarn. The yarn used in the pair of socks above even has a little bit of sparkle in it.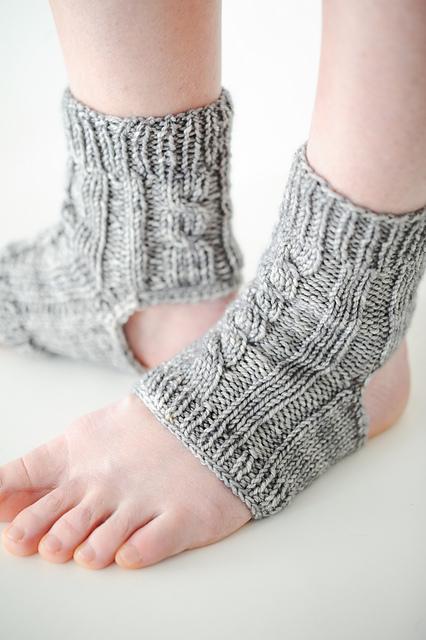 Photo via Bluprint member ZuriS
8. Paradox Yoga Socks
These cables twist and turn, just like your body does as it works through your practice. The designer points out that these socks are also ideal for post-pedicure pampering, so you can wear them next time you plan to polish your toe nails but don't want to hang out in bare feet waiting for them to dry.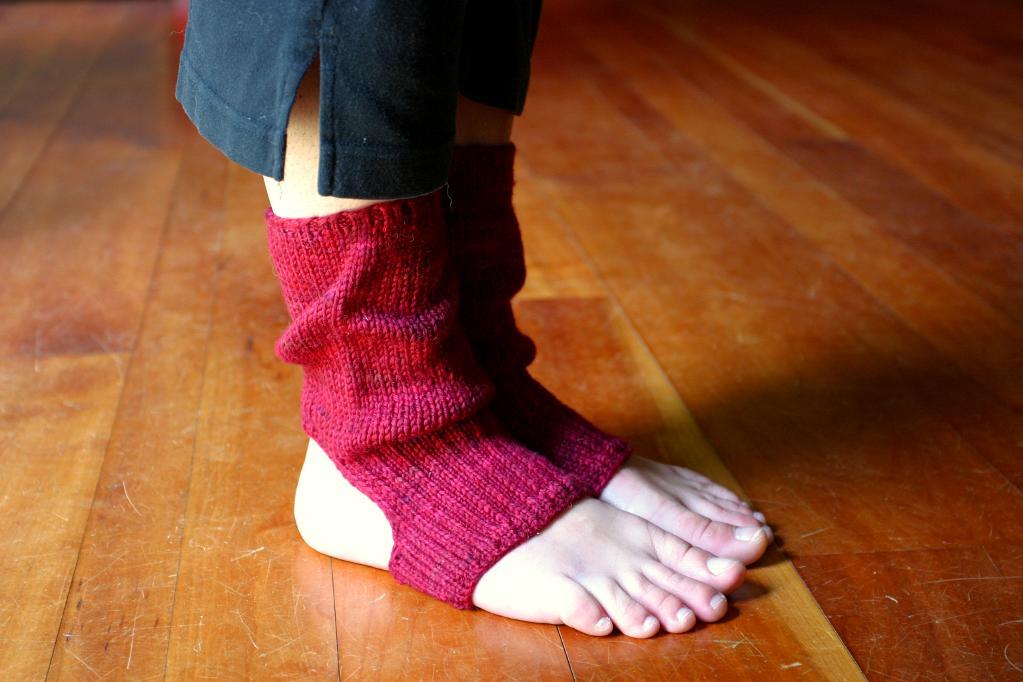 Photo via Bluprint member Mac N Me
9. Yoga Socks
These socks were designed with a looser drape at the leg to allow for more movement. The pattern comes in three different sizes so that you can find a fit perfect for your practice. Thanks to worsted-weight yarn, you can expect to finish faster than if you were using a sock yarn.
FREE Guide: Need-to-Knows for Knitting Socks
Knit cozy treats for any feet with a pair of custom socks! This guide covers the essential tips and techniques that will help you get started.Get my free guide »