Yoga and crochet are both great ways to meditate, so we thought we'd combine the two to bring you crochet patterns for our stitching yogis.
There are so many ways to bring crochet into your yoga practice. Maybe you need some yoga socks to keep your feet warm during your practice, or perhaps you need a bag to store your yoga mat. You can also stitch up bolsters, blankets and even garments to make your practice as relaxing and beneficial as possible.
Since these items will get a lot of use, we suggest using cotton yarn for most of the patterns. It's strong and it's easy to care for when you need to wash it. 
Before you chant om, stitch one of these yoga-friendly crochet patterns. (Don't forget they make great gifts for your yogi pals, too!)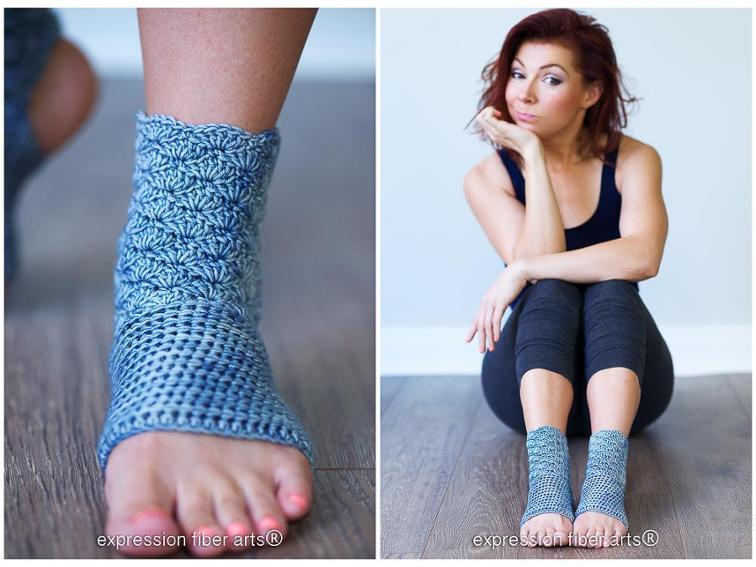 Photo via Craftsy member Expression Fiber Arts
1. Prana Crochet Yoga Sock
These yoga socks are designed without a heel so your feet can stay warm while you practice. The socks only require one skein of yarn, so it's a great way to use up something special that's been waiting in your stash.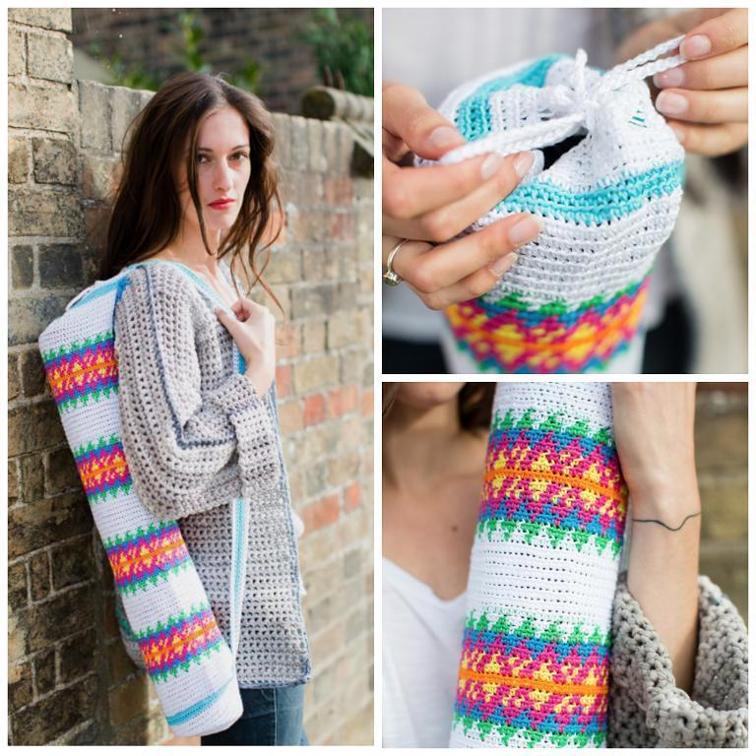 Photo via Craftsy member Just Be Happy Crochet
2. Yoga Bag
Practice your colorwork with this bold yoga mat bag. Choose a yarn for this project that's easy to care for, since the bag will probably make contact with the floor a lot. You'll also want to choose a yarn that's durable, like cotton.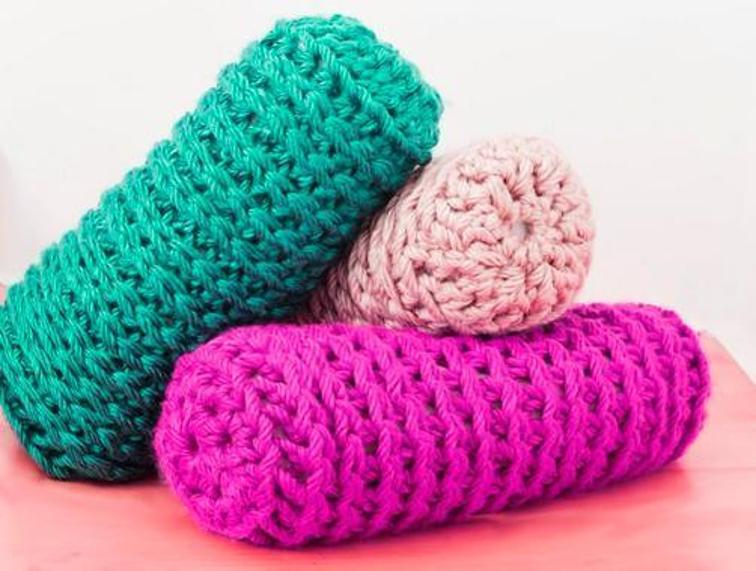 Photo via Craftsy member Your Caprici Designs
3. Bulky Bolster
You can stuff this bolster with soft fiberfill, or go for something more firm like a pillow form. Pop the bolster under your knees during savasana to support your back and hips.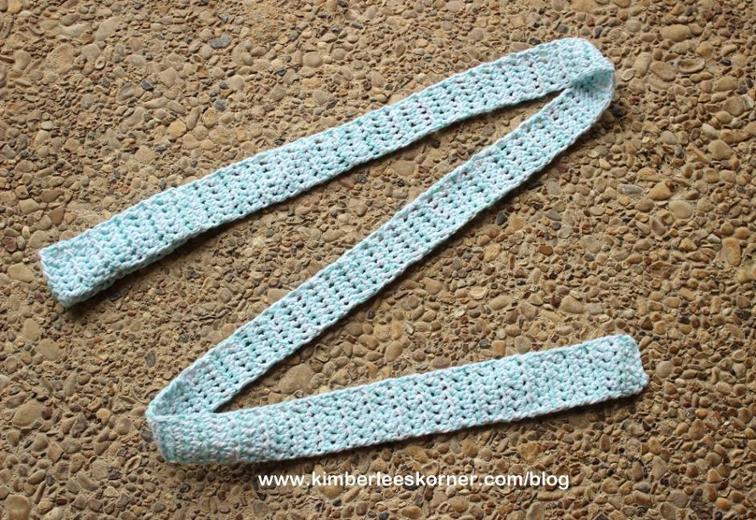 Photo via Craftsy member Kimberlees Korner
4. Crochet Yoga Strap
This strap is stitched with two strands of cotton yarn held together to ensure durability. The designer points out that the strap can also be used for Pilates poses, so it's a great gift for both Pilates and yoga enthusiasts.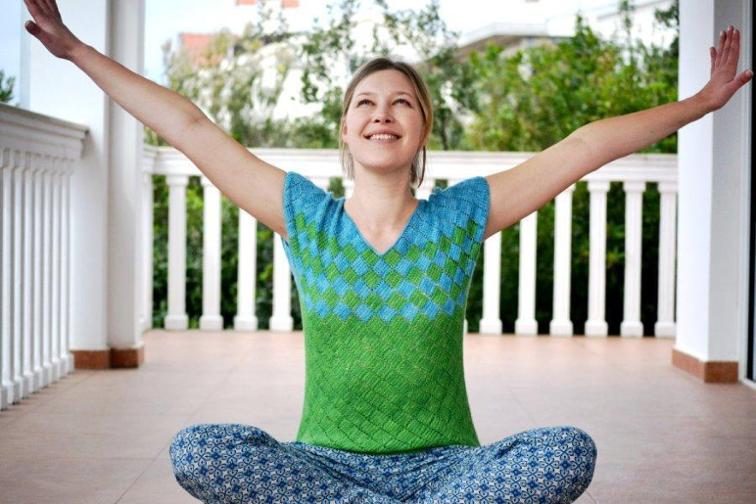 Photo via Craftsy member Bubble Birds
5. Yoga Top
This is a great, lightweight top to practice in, or you can throw it on over your usual yoga gear for an extra layer. Tunisian crochet is used for the awesome entrelac technique, so you may even learn something new while stitching.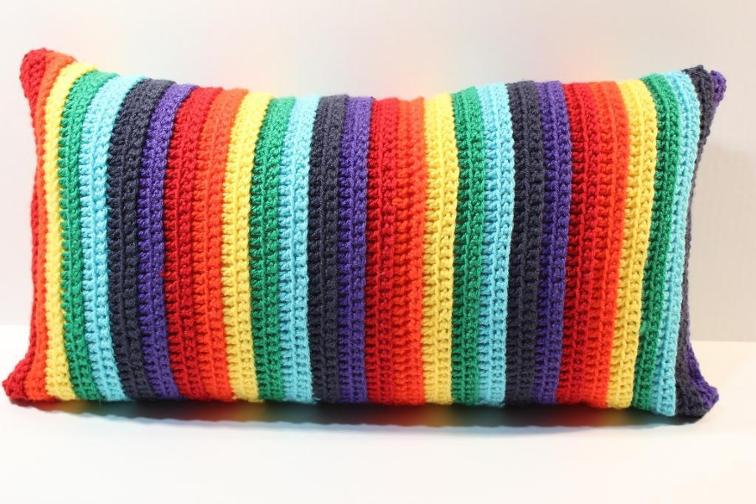 Photo via Craftsy member Kimberlees Korner
6. Yoga Pillow
This pillow comes with a bonus yoga strap pattern, so you can match all your yoga accessories. The designer used chakra colors for the sample pictured above, but use any colors that make you feel relaxed and happy.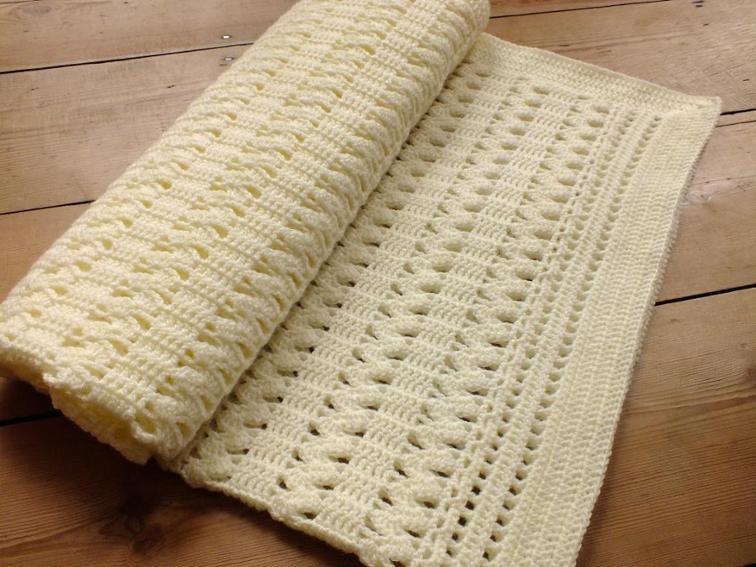 Photo via Craftsy member HanJan Crochet
7. ZigZag Crochet Baby Blanket
Your favorite baby blanket or lap blanket pattern can also serve as a great blanket for your yoga practice. The textured zigzag stitch results in a nice, squishy fabric that's perfect for supporting your head, back and hips.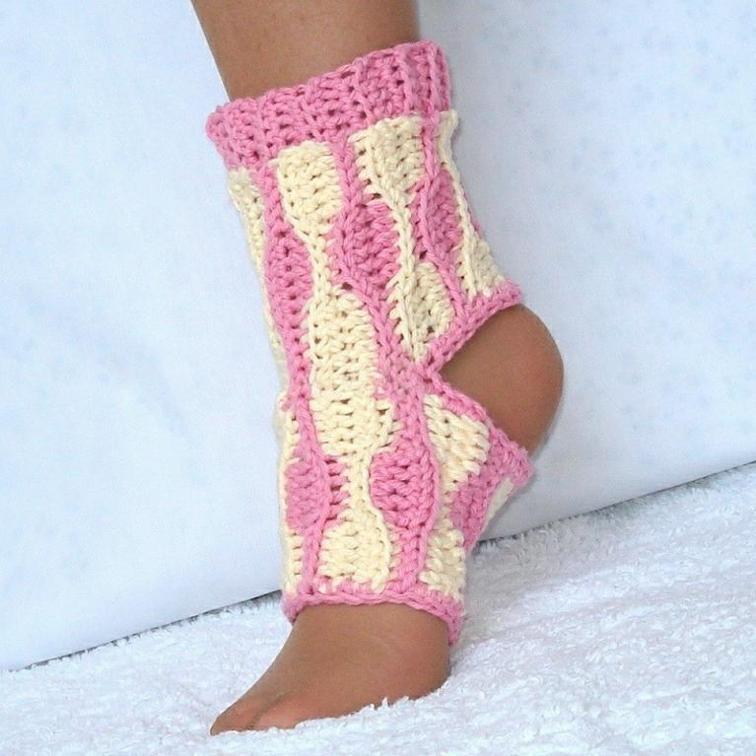 Photo via Craftsy member Genevive Crochet Designs
8. Yoga Socks Crochet Pattern
Thanks to illustrated instructions and charts, you can customize these socks to fit your foot perfectly. A tutorial for the wave stitch is also included, so it's a great pattern for beginner crocheters who want to challenge themselves.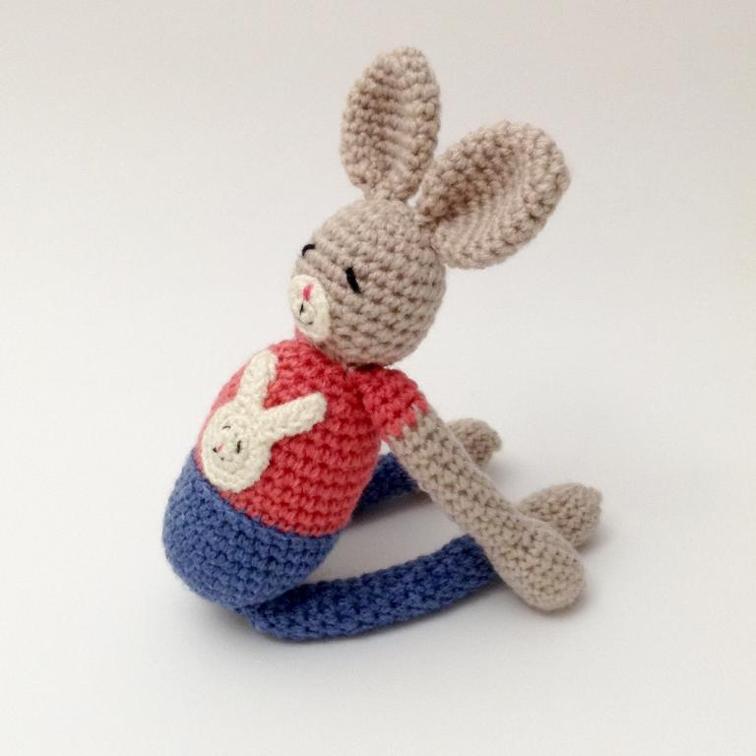 Photo via Craftsy member S Maugard @JustAnotherCraftyStuff
9. Yoga Bunny Amigurumi
This bunny just wants to hang out in the same yoga pose all day long! Stitch this for yourself or a fellow yogi who wants a yoga buddy in the office or around the house. He might even inspire you to practice more.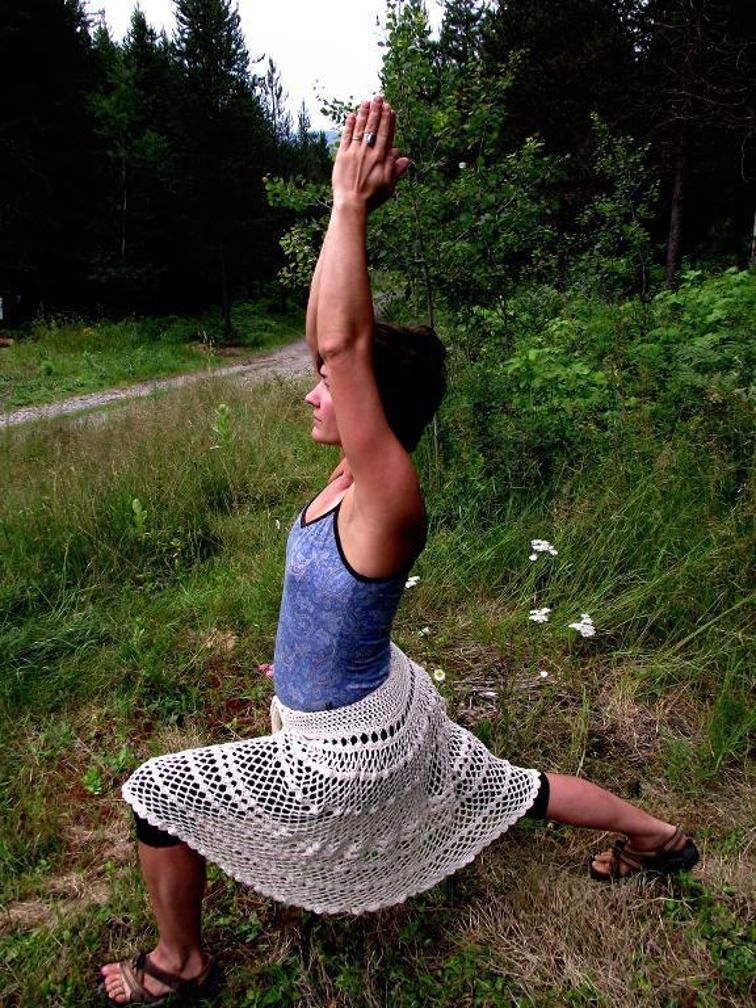 Photo via Craftsy member SaraiDesigns
10. Bohemian Lace Yoga Skirt
If you like to layer your yoga clothing, try this flowing skirt. It's perfect for wearing over leggings when you're traveling back and forth to the yoga studio, or just for some added warmth during your practice. The drawstring waist makes it easy to adjust to multiple sizes.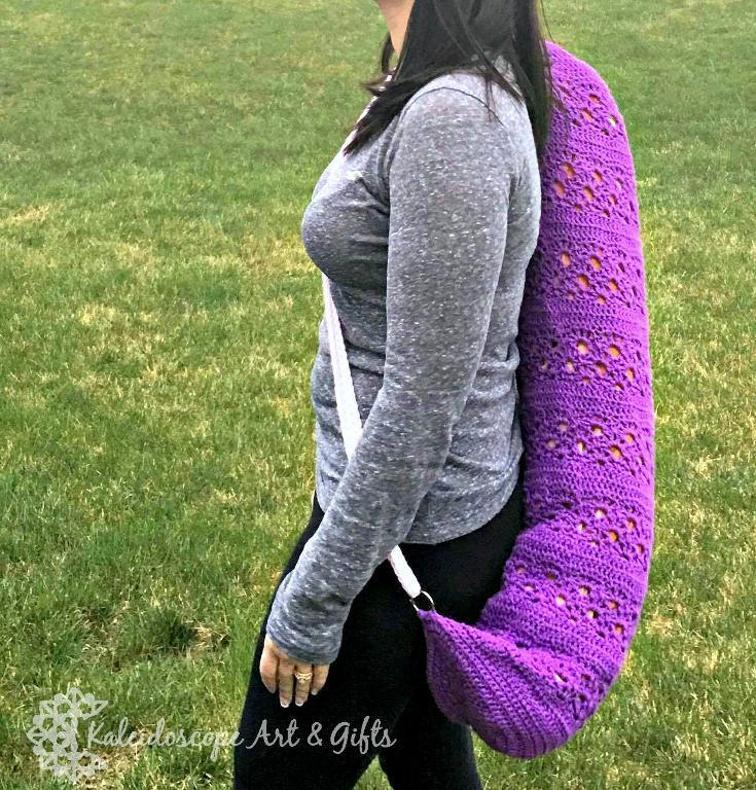 Photo via Craftsy member KaleidoscopeArt&Gifts
11. Perfect Harmony Yoga Mat Bag
Tote your mat back and forth from the studio in a pretty lace bag. The pattern features metal rings that connect the strap, making it strong and durable. You can also easily turn the strap into a backpack-style.