How long do you spend digging through your stash when you want to start a new project? More importantly, how often do you overlook a yarn that could work but is buried deep in a container?
I recently moved my yarn from individual fabric bins into a chest. I just kind of threw it all in there, and things got crazy. I couldn't find anything. I needed to figure out how to organize my yarn pronto.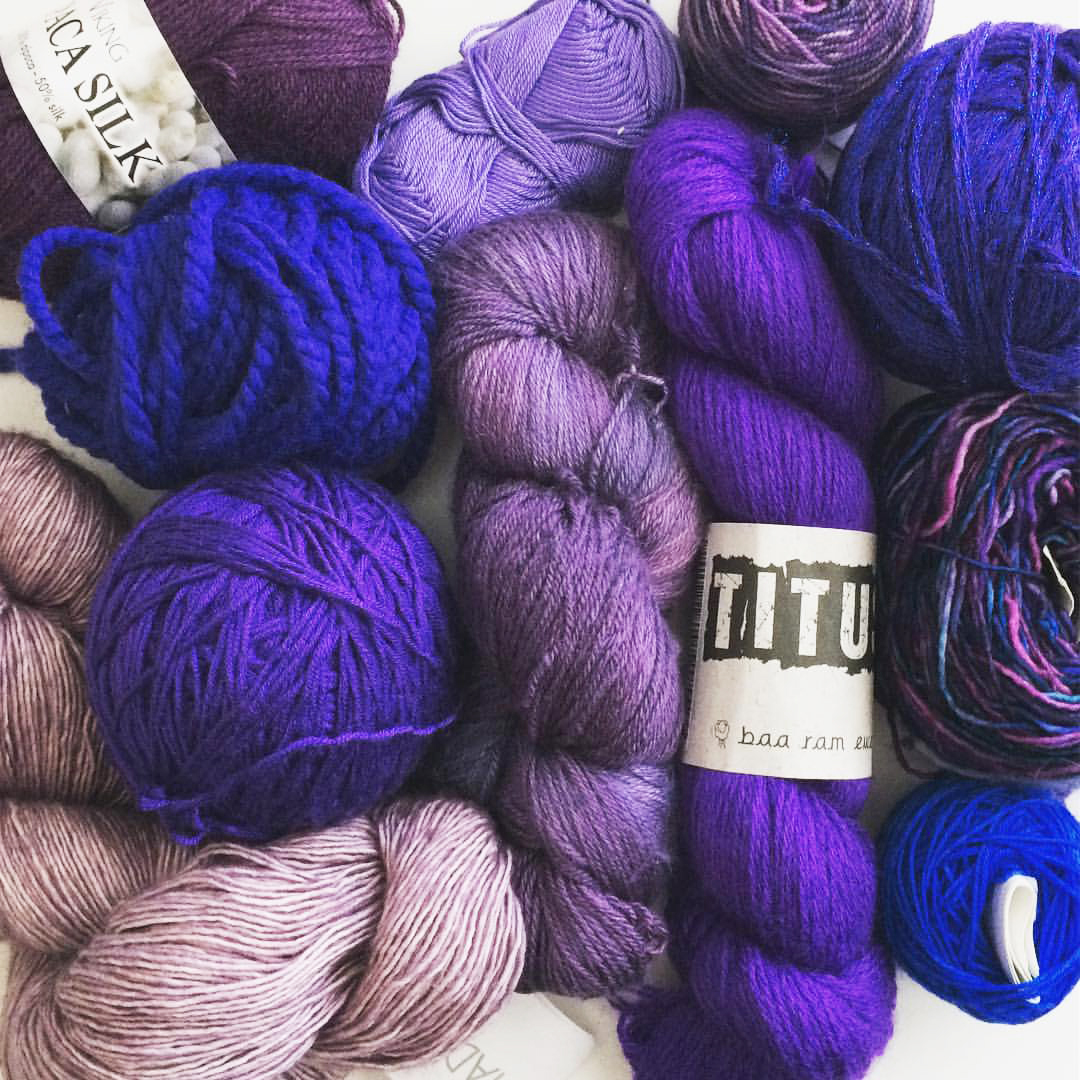 Sure, the easiest solution would be to reduce my yarn stash. But we all know that isn't happening. So instead I decided to organize my yarn by weight.
All of my lace and sock yarn is in the top drawer, while my super-bulky yarn is in the bottom drawer. The drawers in between are filled with everything from sport to chunky, and it really helps me when I'm looking for something specific.
There are plenty of other ways you can organize your yarn besides weight. If you've got the yarn organizing bug, take a look at these methods to figure out how you can best organize your amazing stash of yarn.
1. Color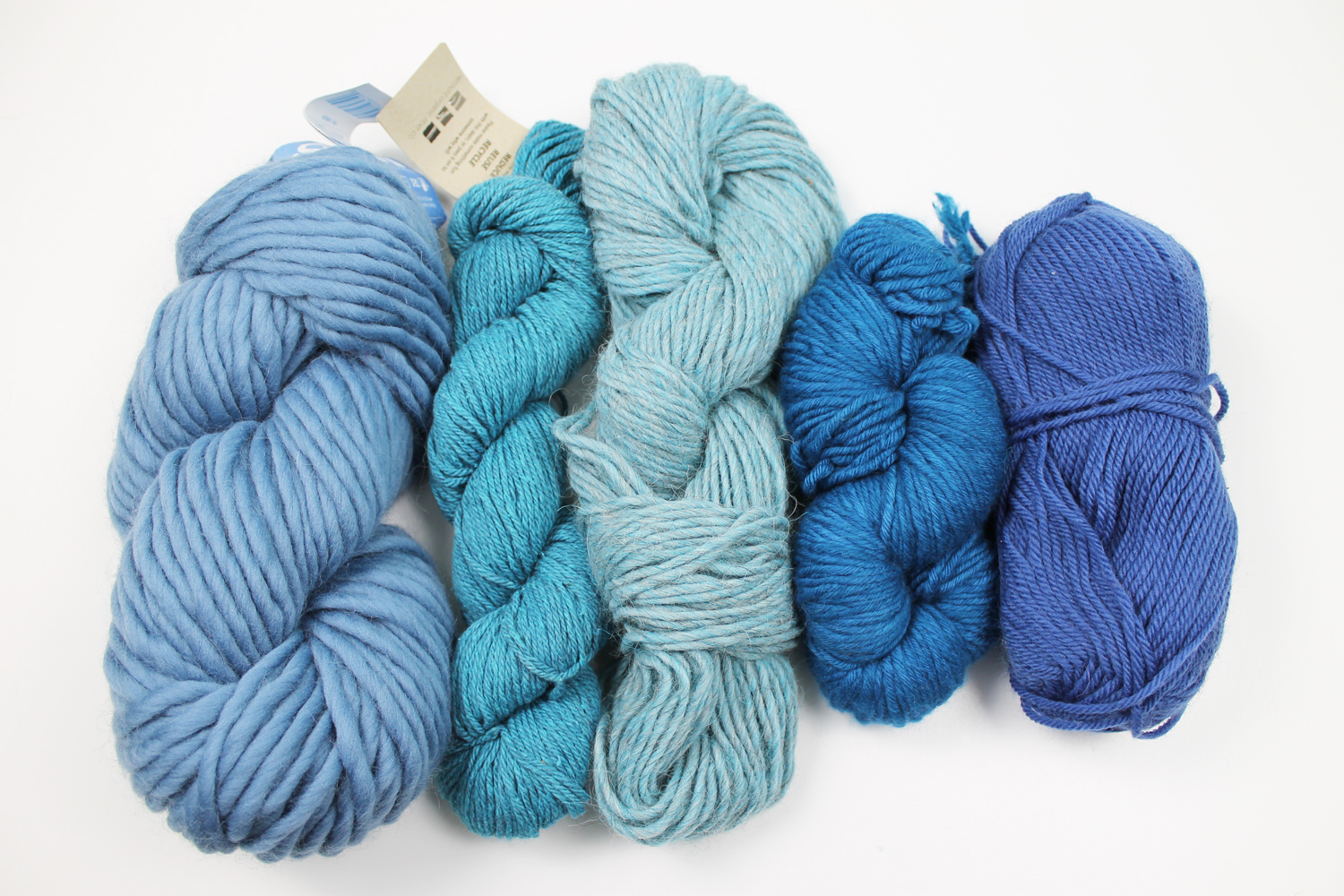 Works well for: Knitters and crocheters who are inspired most by color and might even choose their project based on color.
Some stitchers are more inspired by color than they are project type. For them, color is THE inspiration behind the stitches.
Do you ever think to yourself, I'd love to make something blue! or I really want to make with that beautiful hand-dyed color! If so, you probably want to organize your stash by color. Doing this will help you find the color you need when you need it. Plus it will help inspire you when you're looking for a new project.
2. Fiber
Works well for: Knitters and crocheters who like to knit for both cold and warm weather OR knitters who like to experiment with lots of different fibers and blends.
Are most of your projects seasonally appropriate? Maybe you're just obsessed with using lots of different fibers and blends. If you have a variety of fibers in your stash and often choose projects based on fiber, this is the organization method for you!
If you put all your cotton yarn in one place, then when it's time to work up summer projects, you'll know exactly where to look! When fall rolls around, you can check out your box of alpaca.
3. Weight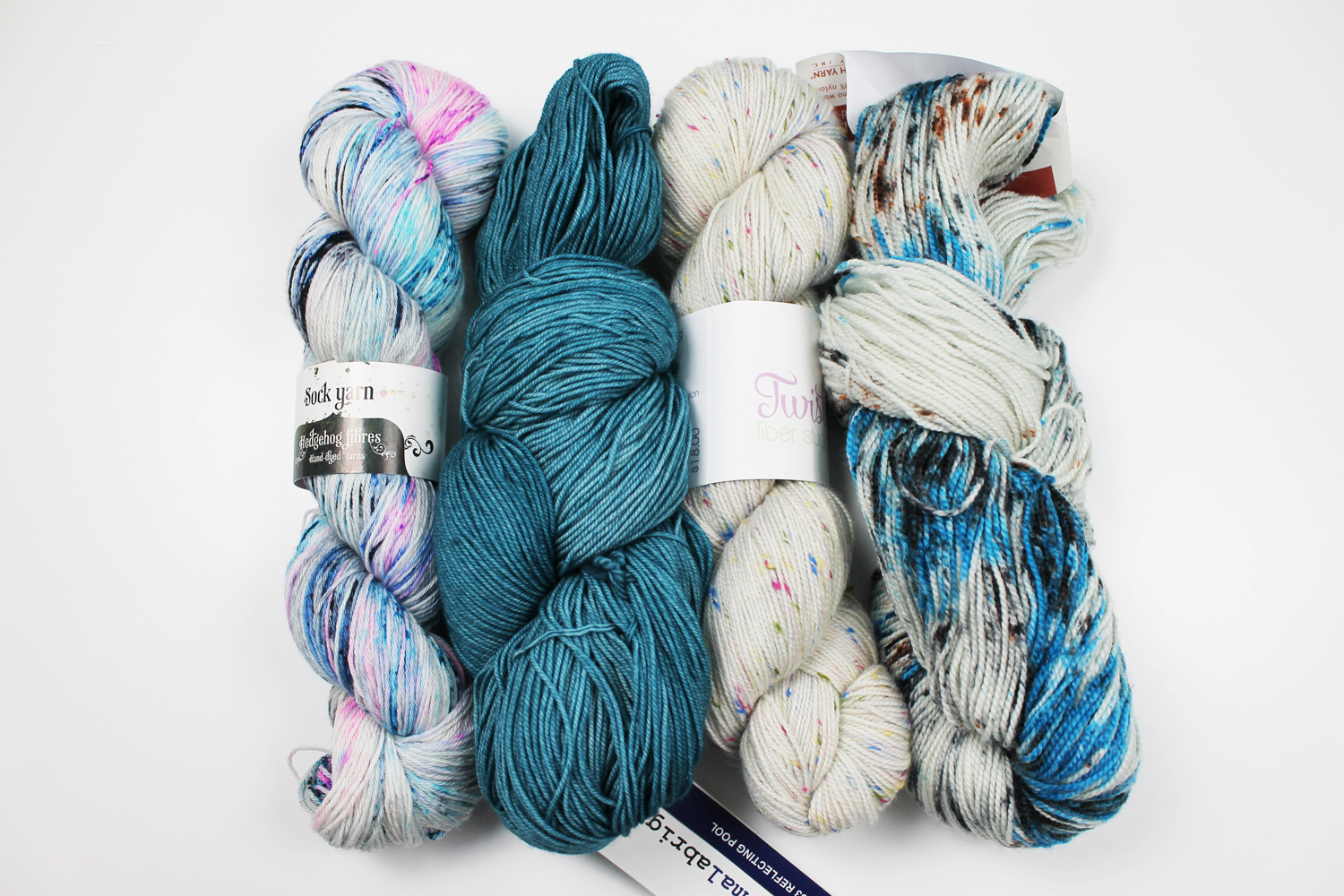 Works well for: Knitters and crocheters who typically find a pattern, then look in their stash for corresponding yarns to match it.
This is the organization method I decided to use. I typically choose projects based on patterns, then look in my stash to see if I have the right yarn. If I do, hurrah! Organizing by weight can help you quickly see if you have the right yarn for the project.
Likewise, it can help you if you're in the mood for a specific type of project. For example, if I want to knit a pair of socks, I check out my top drawer where I keep all the sock yarn and choose from one of those.
4. Project
Works well for: Knitters and crocheters who buy yarn with a very specific project in mind.
Some of us buy yarn with a very specific project in mind. (I'm totally jealous of you, by the way.) There's probably not much randomness in the stash, since every yarn already has a purpose assigned to it.
If this applies to you, sort your yarn by project. You might even decide to gather the pattern and yarn into one bag or container to keep everything together. That also makes it easier when you're ready to make the project, since you won't have to fish around for the pattern or try to remember which pattern you bought the yarn for!
How do you organize your yarn? Does it work well with how you choose your projects?