This special guest post is written by Claudia Chase, instructor of the Craftsy class Bead & Tapestry Cuffs. Sign up today and learn to combine beadwork with weaving to create jewelry designs that fit your style!
Inspired by my daughter's dog Sam, a very stylish pooch, I decided it was time to turn my weaving skills toward making a plain leather collar into a fashion statement. This simple, beautiful and versatile project is perfect for beginners and experienced weavers alike.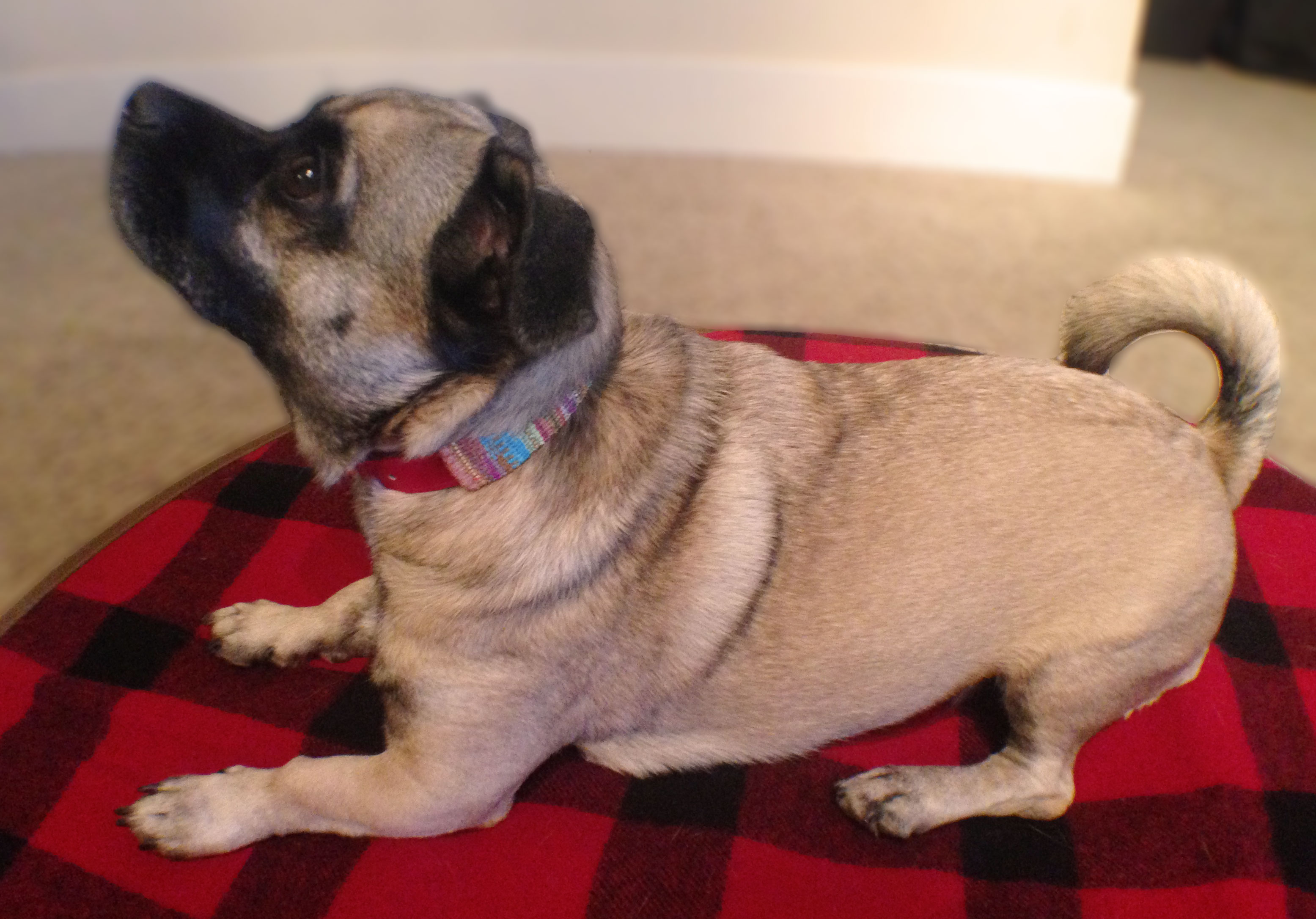 All of the weaving and assembling skills taught in the section of Bead and Tapestry Cuffs about weaving a tapestry cuff will apply to this project. If you've taken the class, you are ready to start weaving! The techniques are really very simple and will help launch you further and fearlessly into the world of weft-faced weaving.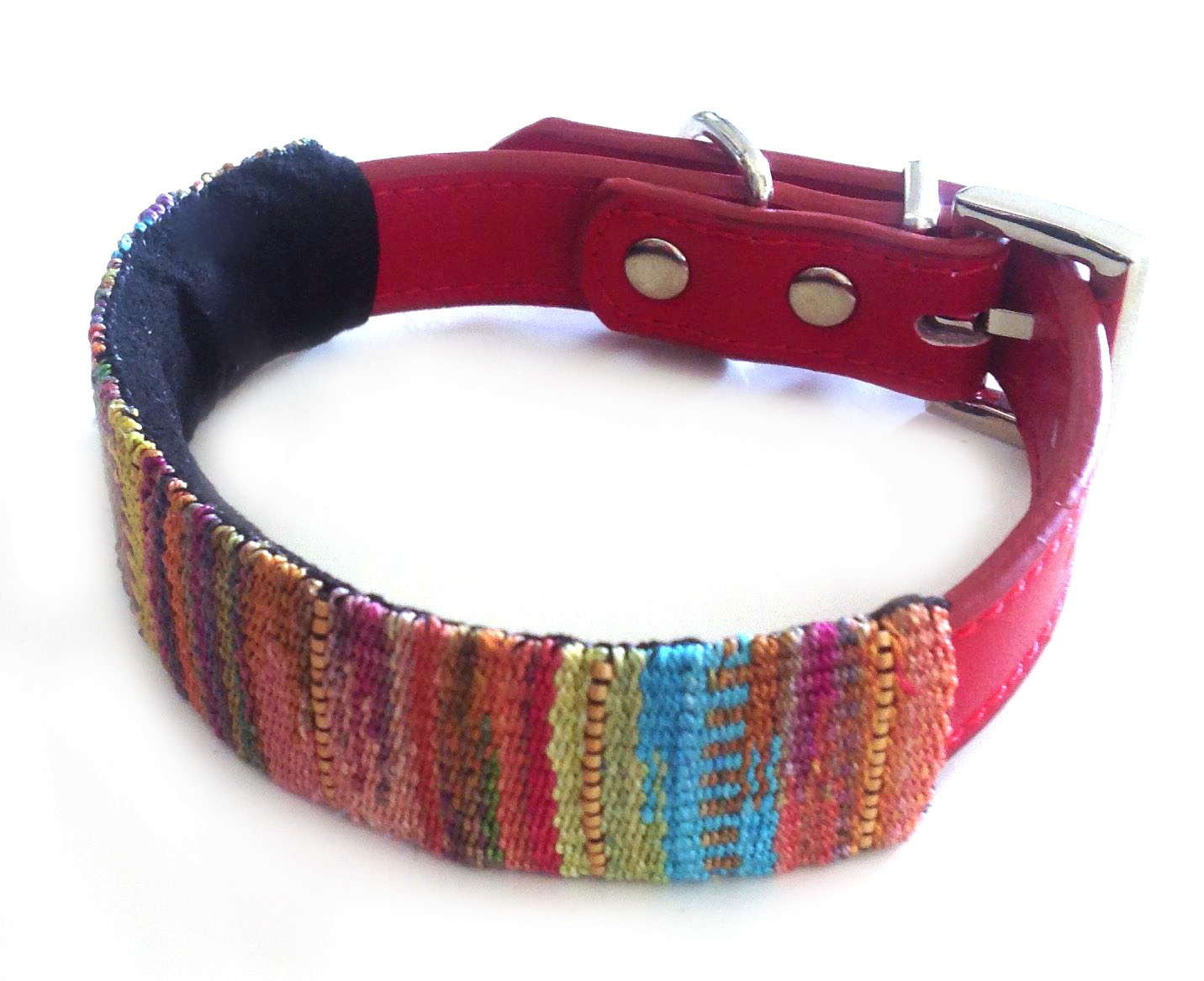 Supplies you'll need to make your woven dog collar:
Start with a plain leather collar (we used one that is three-quarter of an inch wide).
If you don't have silk, you can use embroidery floss, Pearl Cotton or even wool. I love silk because it shines and is also very strong and colorfast. Whatever you decide to use, you just want it to be very colorful.
For warp we used C-Lon beading cord.
C-Lon beading thread was used to weave the beads.
Other necessary supplies include: Ultrasuede for backing the collar and beading needles for weaving the beads.
You will also want on hand some good glue that adheres to many surfaces. I am using E6000 Glue.
This strip of tapestry/beads was woven on an 8″ Mirrix Lani Loom without a shedding device.  Any size Mirrix Loom will work.
A pair of good scissors and a measuring tape are also essential tools you will want to have nearby.
You can use a shedding device to weave this piece. I will show you how to weave it without the shedding device.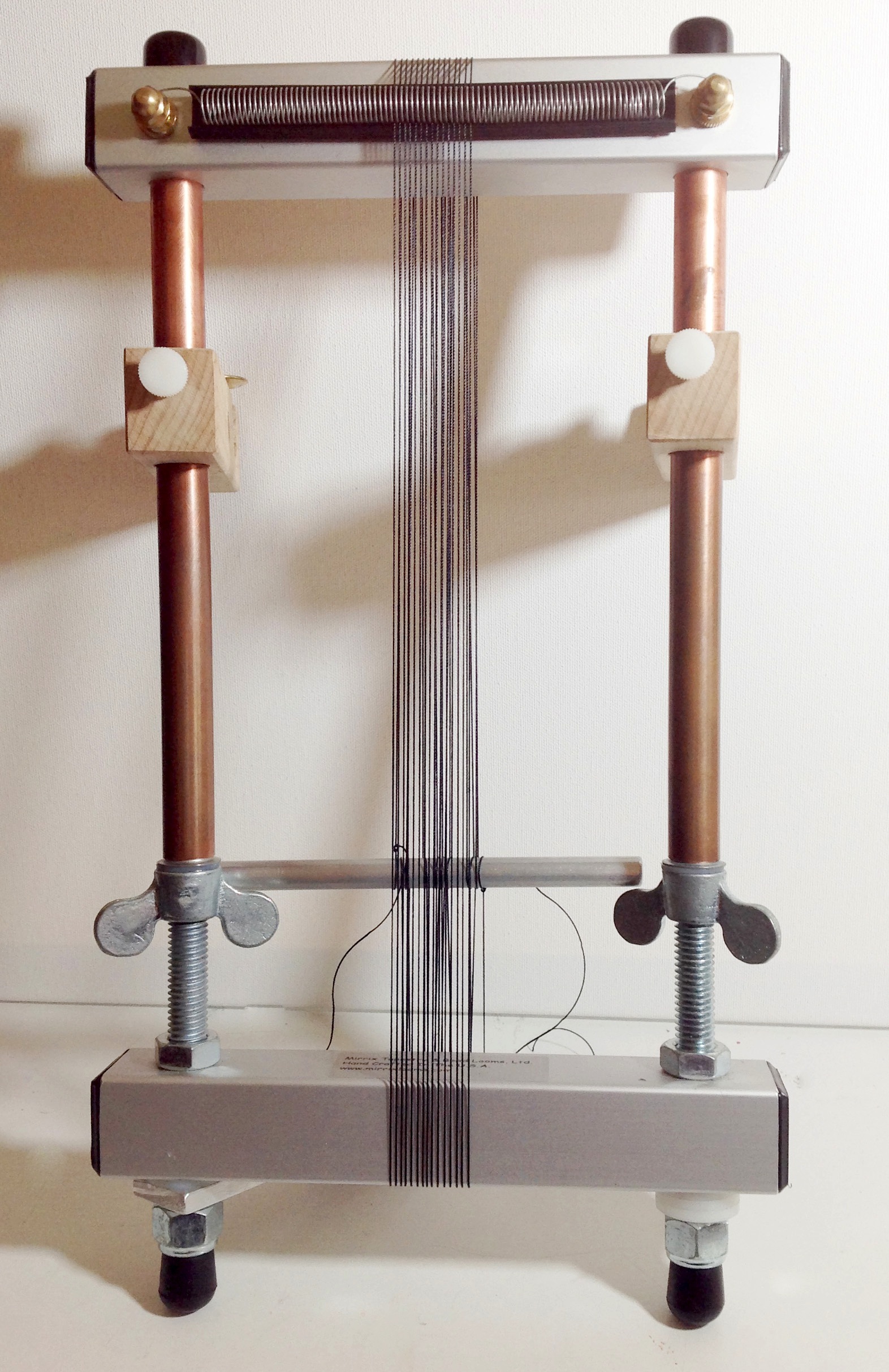 Let's get started:
I first wove a base of warp material that will later be folded to the back. I then started weaving with my hand painted silk. That's the fun part.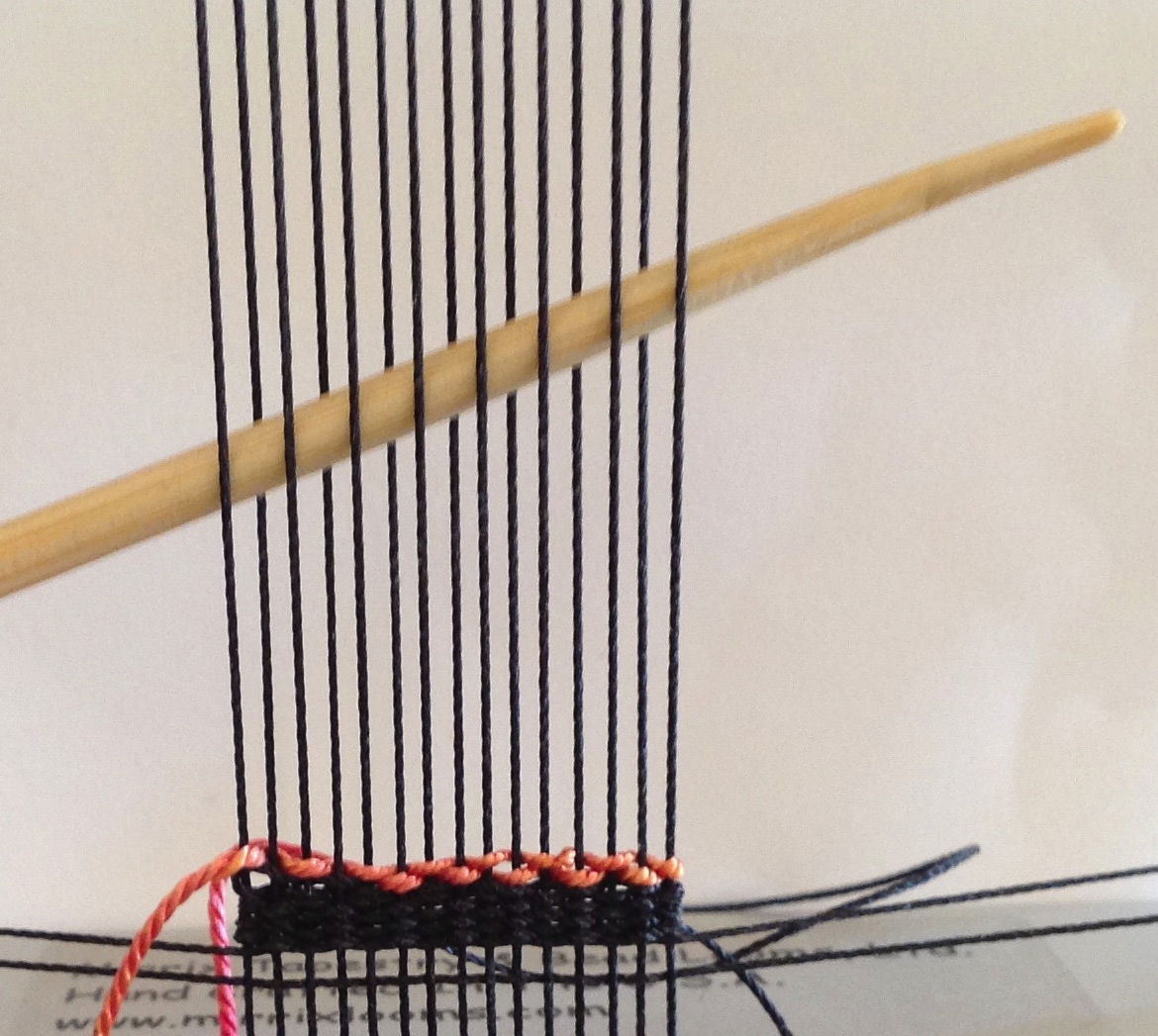 You see how the tapestry needle is used to go over and under the warp threads. When it returns it will go over and under those warp threads in the opposite pattern. Your weft tails always want to be in the back of your piece. This can be accomplished by starting your weft thread underneath a side warp thread. There are a couple of other techniques you can use as your weaving progresses that I will address in a bit.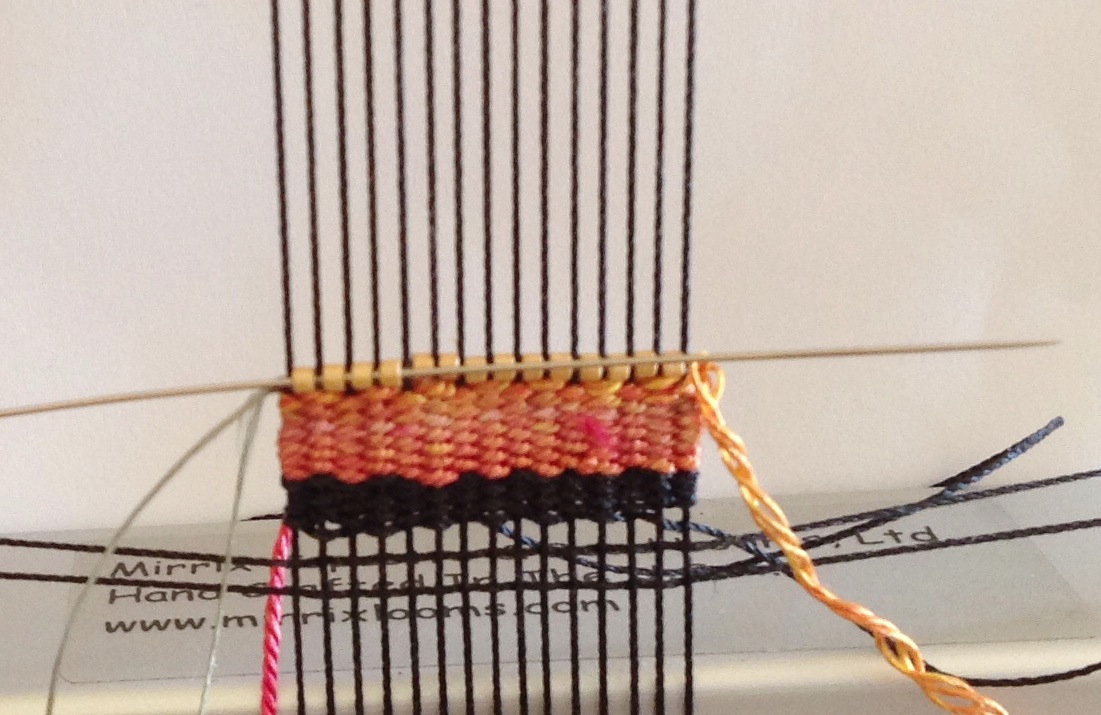 Here I've added a row of 14 Delica beads. Using about a 2 feet of beading thread, temporarily tie it to the side of your loom and thread the other end into your needle. Pick up 14 Delica beads and put them behind and in between the warp threads. Push them with your finger so that they pop up through the warp threads so that you can sew back through them with your beading needle, essentially capturing the beads onto the warp. Tie the ends together with a square knot. At this point or later on, you will want to weave that tail back through the beads. Every time you weave beads, you will use this method.
To get your bead thread out of the way, sew back through the end bead and pull the beading thread to the back of the loom. When you need it again, it will be ready for you. Now start playing. The tapestry cuff portion of my Craftsy class includes both simple and more advanced techniques for weaving silk, so I will not go into detail here. But I will show you details of my piece for inspiration!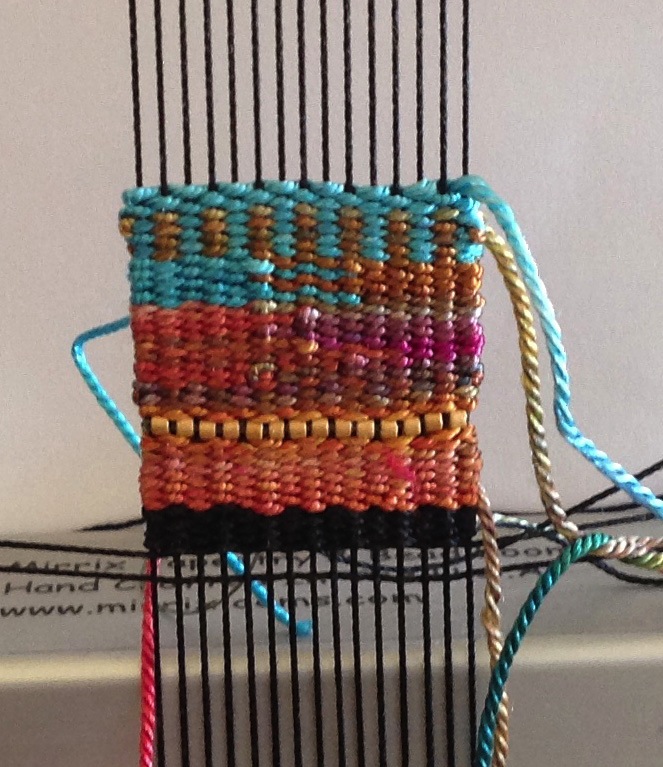 The technique above the beads in this photo required weaving two wefts at the same time. This technique is called pick-and-pick, which is achieved by alternating weaving one color of weft thread and then another to create vertical stripes. How cool is that?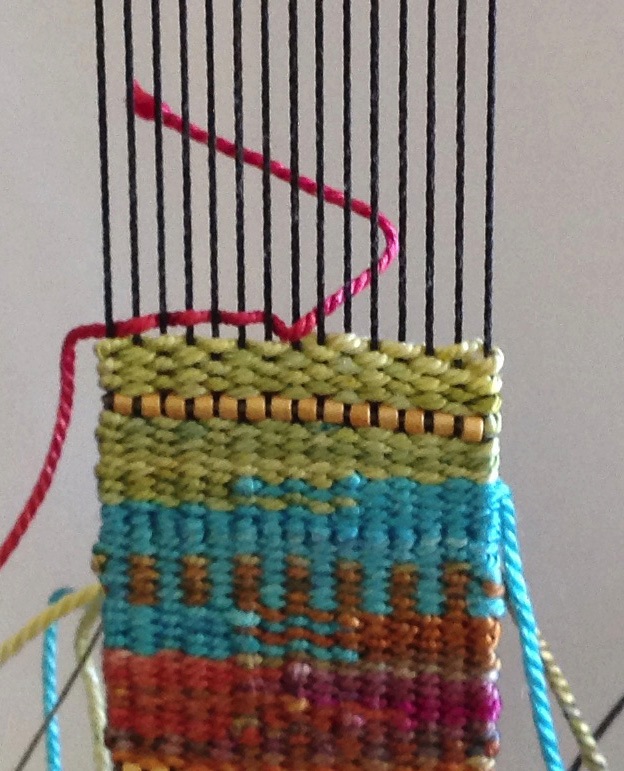 Above is a second method of starting a new weft thread. I have ended the green thread by sticking it in between and behind the warp threads. I've started a new thread at exactly that spot. You don't care what the back looks like. All that mess will be hidden when it's attached to the dog collar.
Another technique for starting a new thread is to make a "pigtail" if it is at the side of your piece and you have to go above the side warp thread.
Take your thread under the two side warp threads, then take the tail of the thread and wrap it around the side warp thread. Finally, stick it between the two side warp threads to the back of the piece.
You can use simple techniques like weaving back and forth with one color at a time or the most advanced tapestry techniques to weave this piece. The main goal is to have fun and to create something that makes you proud.
Some important tips:
1. Put a lot of tension on your warp threads to prevent your warp threads from pulling in.
2. Weave the beads to realign your threads if they have gotten distorted.
3. Don't let any tails sneak through to the front of your weaving.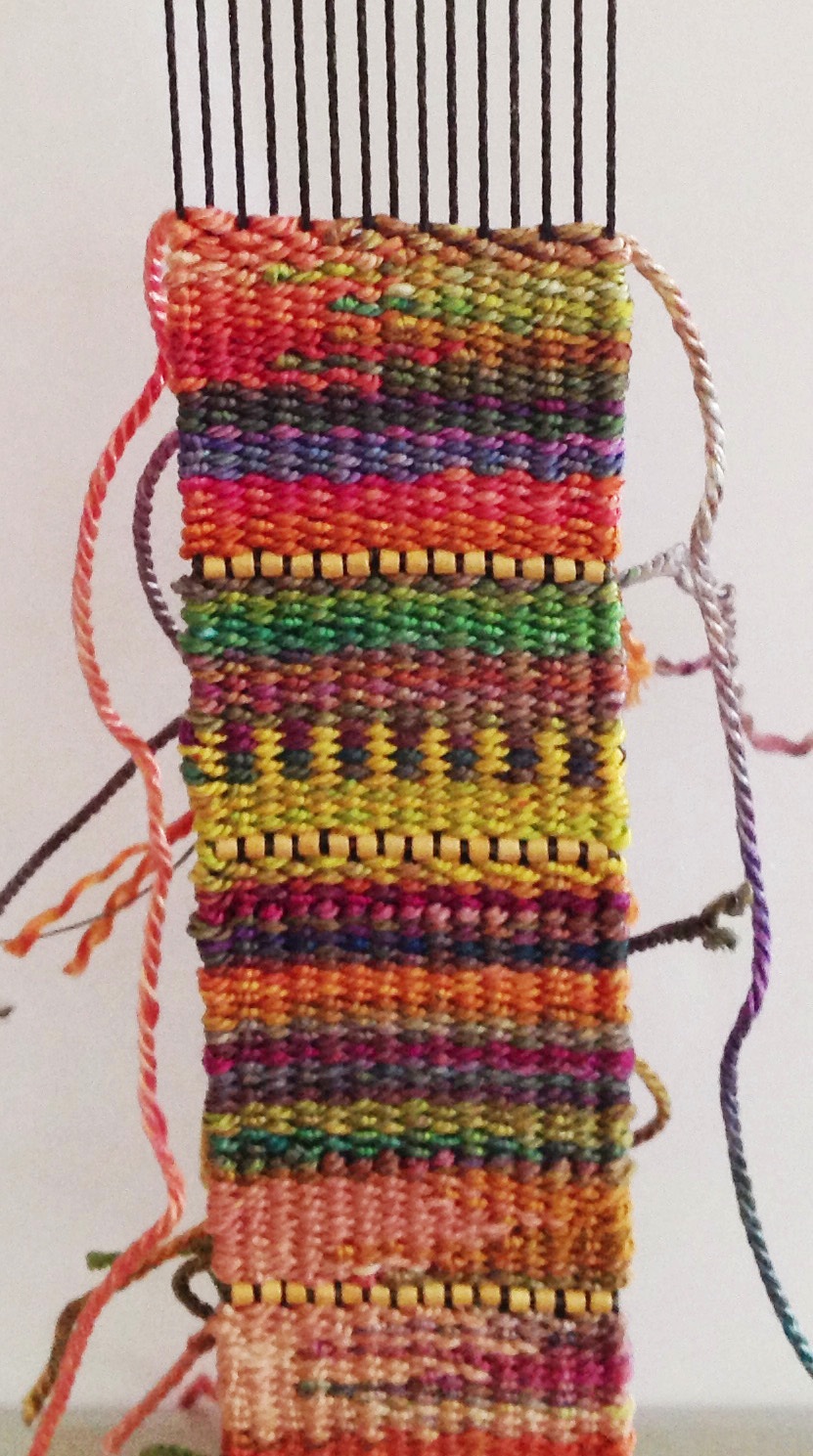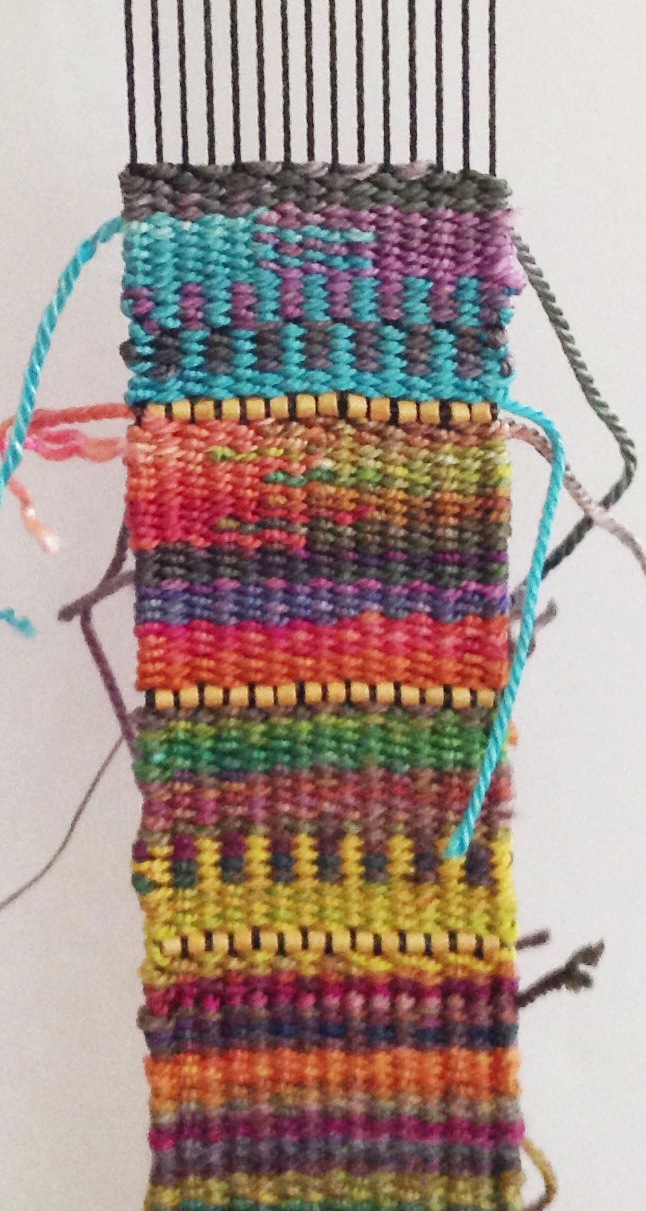 Once you've woven a strip long enough to cover the portion of your dog collar you wanted covered, release the tension on the loom and slip your piece off or just cut above and below the woven strip leaving at least 4″ of warp thread exposed in order to be able to tie over hand knots.
My piece is 6 1/2″ long. Your piece will shrink a tad after being removed from the loom because the warp threads have been put under tension and, once they are released, they want to go back to their normal length.
Your next job is to attach the woven strip to the dog collar. This involves gluing the Ultrasuede to the back of the dog collar, gluing the tapestry strip to the front and sewing them together on the sides. For more details on how to do this, refer to my Bead and Tapestry Cuffs class. You will be using the exact same technique here, but with a leather collar instead of a brass cuff.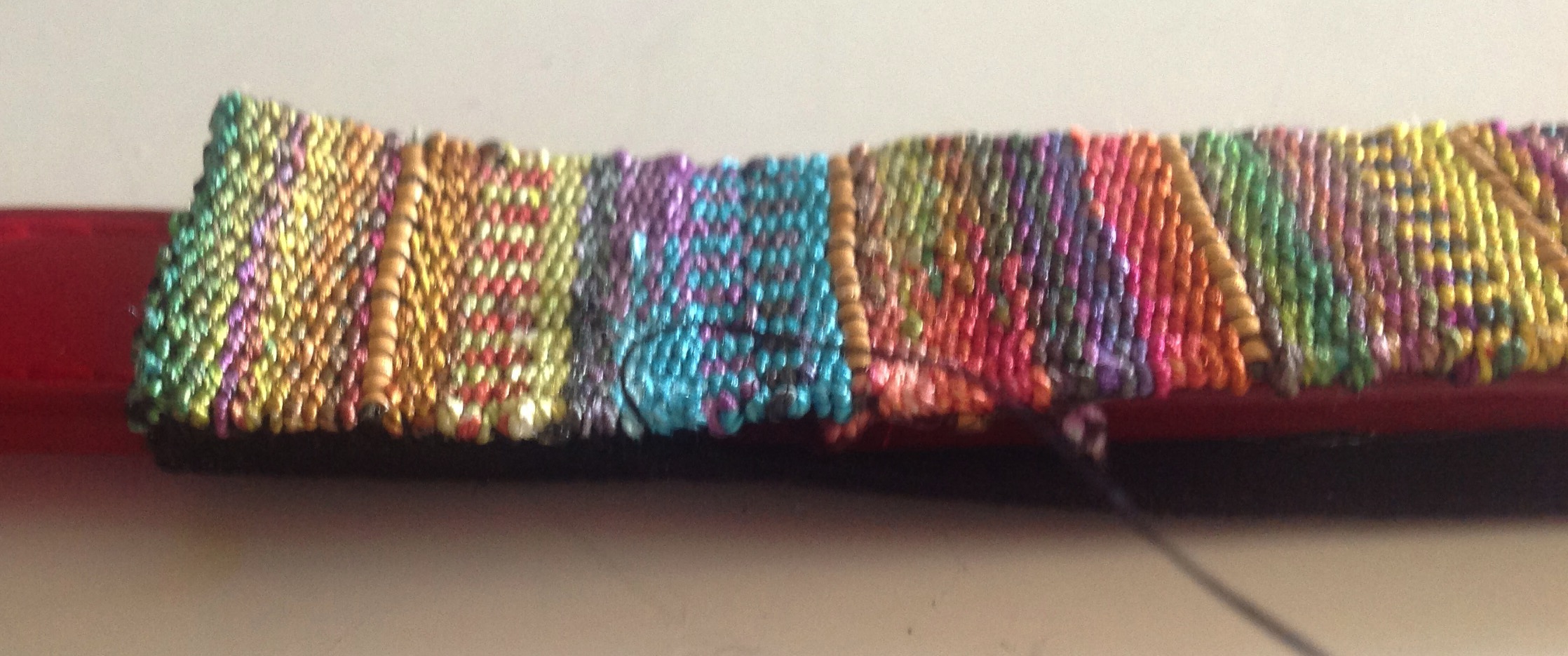 Once you've indulged yourself in this amazingly fun art form, you will find a zillion ways to use your tapestry strips. Attach them on anything from leather cuffs to trim on your favorite jacket to the edging of a handwoven purse. Or make them wider to create cell phone cases or woven purses. You might find yourself inspired to create realistic pictures or wonderful abstractions. You could spend your life weaving with weft-face tapestry techniques and never get bored.
What other projects can you think of that would be fun to make by combining beads and fiber?

Combine beadwork and weaving to create jewelry designs that fit your style and learn to weave with beads on three different looms in Claudia Chase's Bead & Tapestry Cuffs class.
Sign me up!
About Claudia Chase
Claudia Chase began weaving in 1984 on a rigid heddle loom and with only her imagination to guide her. As a self-taught tapestry weaver, she made every mistake possible. A few years later, Claudia began mastering tapestry techniques and bought a suitable tapestry floor loom that drastically changed the quality of her work. In 1989, she was juried into the League of New Hampshire Craftsmen and began selling her tapestries in the League stores. As tapestry took over more and more of her life, Claudia's tapestries found their way into galleries, office buildings, churches and private homes.
Claudia began teaching tapestry soon after developing the Mirrix Loom in 1996. A couple of years later, she discovered that the Mirrix Loom could also double as a fantastic bead loom. It was then she began experimenting with bead weaving on a loom and began to teach it a few years later. Claudia now runs Mirrix Looms full-time from her New Hampshire studio, but still takes time to teach and create.