Working with another person while photographing a wedding can be a huge help and add a lot of value to a wedding photography package. Second shooting is also a great experience for a photographer who is building a portfolio or who doesn't want the responsibility of running a wedding photography business.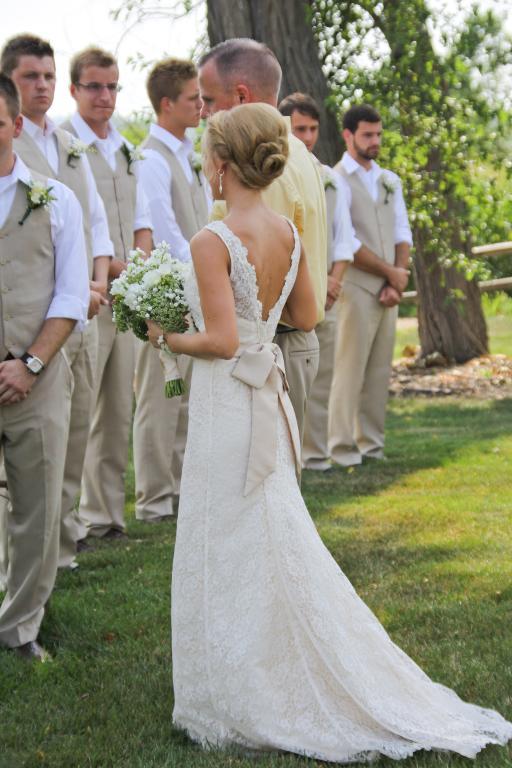 Photo via Craftsy member Laura Robinette
Here are some of the things I've learned working as a second shooter and working with second shooters.
Benefits of second shooter
In meetings with potential wedding clients, I always outline the benefits of hiring a second shooter.
First, we can be in two places at once. If the bride and groom are getting ready in two separate places, we can be in both at the same time. On can shoot the bride walking down the aisle while the other captures the groom's face as she walks toward him. This means we get alternate angles and extra perspective.
Second, there is an additional quantity of photos that I can deliver with two photographers, which means more choices for the album and for prints.
Third, I can expedite the time it takes to get all the portraits we need. Either both can be shooting portraits at the same time or one can be organizing groups of people or adjusting lighting while the other is shooting. Less time posing for photos means more time enjoying the reception.
Finally, if I'm less stressed about running around getting every shot (because my second shooter is getting many of them) then I can focus on being creative.

Bride getting ready in one place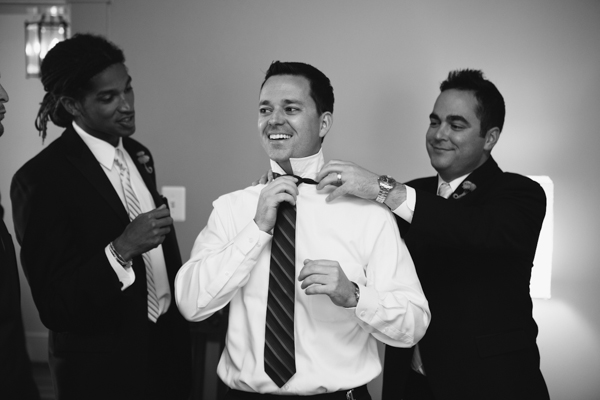 Groom getting ready in a another place
What to look for
People who enjoy second shooting are typically either exploring photography as a career, trying to build a wedding portfolio, or just shooting on weekends as a creative hobby. Any of these types of people can work well for you.
Find out first their level of experience. Are they comfortable using manual settings on a camera? Do they understand the basics of exposure? How do they take instruction? You don't want to be teaching the entire time and you want someone that you can send on their own with your clients.
Also find out what kind of equipment they already have. You may need to rent equipment for someone who doesn't already have a good set of gear. Typically, the rate I pay second shooters is based on experience and how much gear I need to lend out or rent so they can do a good job.
How to work with a second shooter
I typically book second shooters a month or two in advance. For people that are not full-time photographers, it can be difficult for them to have a schedule much further in advance than that. Once they are booked, make sure they have a copy of the timeline and know exactly when and where to show up. Make sure that they bring backup equipment or that you have a backup in the event that their equipment fails. I like to get images right away so I will either download my second shooter's memory cards at the end of the night or have them shoot on my cards so I can take them with me. If this is not possible, they can always upload them to Dropbox or some other file-transfer method right away.
What their rights are
Make sure that you and your second photographer are on the same page as far as file usage goes. It may help to have a contract with your second photographer as well, especially if you don't know them well. Think through whether you want to allow your second photographer to use the images for their portfolio and consider adding that to the contract with your client. I need to have the ownership to my second photographers images in order to sell prints to my clients. This is part of the deal when I hire a second shooter.
Having a qualified second shooter can add tremendous value to your wedding business. How do you go about finding great second shooters?