There are always gimmicky products coming out, but every once in a while, something new comes along that actually fills a need and works well.
Have a look at three innovative woodworking gadgets that will help you work more efficiently, accurately and safely.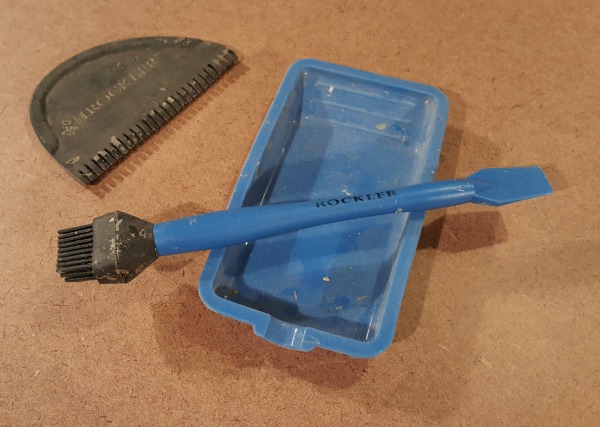 Glue applicator
Most woodworking projects involve gluing things together. For years I used mostly pieces of scrap wood to spread glue. They did the job poorly and mostly left a mess, so I decided to try the Rockler silicon glue applicator kit.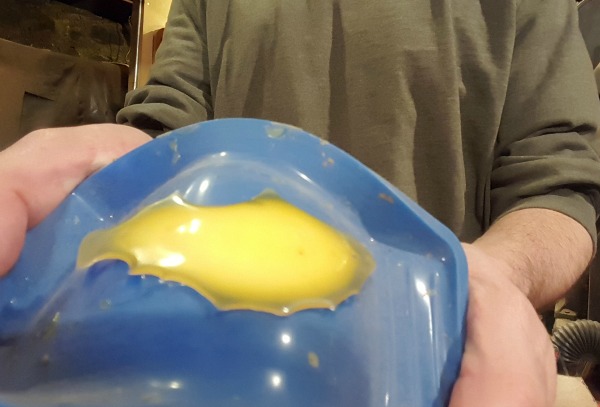 The applicator has a sort of brush on one end and a tip on the other. The brush is great when you want to spread glue on a surface. The tip is good at applying glue inside mortises. Glue doesn't stick to silicon, so the beauty of this applicator is that when the glue dries, all you have to do is peel it off and the applicator is ready to use again. The applicator is flexible, so when you bend it, the glue releases. It is surprisingly durable. I've used mine at least a hundred times and it works like it's brand new. The kit comes with the brush/tip applicator, a spreader for larger surfaces and a little tray for holding glue.
More on Bluprint: 5 Types of Wood Glue: What to Know & How to Use Them

Digital protractor
While a bevel gauge is useful for drawing angles, sometimes you need to be able to set a specific angle very accurately. This 11″ digital protractor from iGaging is great for that task. Its large size is helpful in drawing lines on projects and setting up tools. Accurate to 1/100th of a degree, the protractor has a simple on/off switch and a button you can use to zero it out. The screw locks it into place securely. I find this protractor especially helpful in setting my table saw blade to cut bevels. It also works well in setting a mitre gauge in relation to a table saw blade.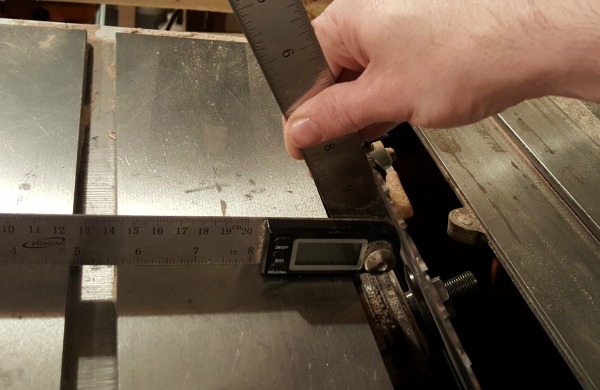 Innovative push block
When I use a jointer, I like to feel absolutely certain that I've got full control over the workpiece as I push it over the cutters. I don't want to feel it slip at all. I've used regular push blocks for a long time and always found them inadequate for the job because they only use downward pressure when lateral pressure is important, too. The GB-1 GRR-Rip Block Smart Hook push block from Micro Jig is the best I've ever used.
It has a great rubberized surface on the bottom, but the real innovation is the little tabs at either end. They are on a loose pivot, so when you push them down on a flat surface, they stay retracted. But when you hold them over an edge, the tabs fall down and create a hook to help you guide the wood. It's a simple solution that works really well. It has a 90 degree fence so you can use it on its side, for example, when resawing on a band saw.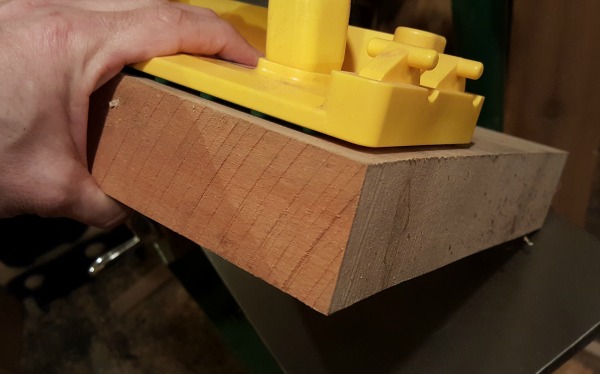 When on top of the wood, the tabs retract and stay out of the way.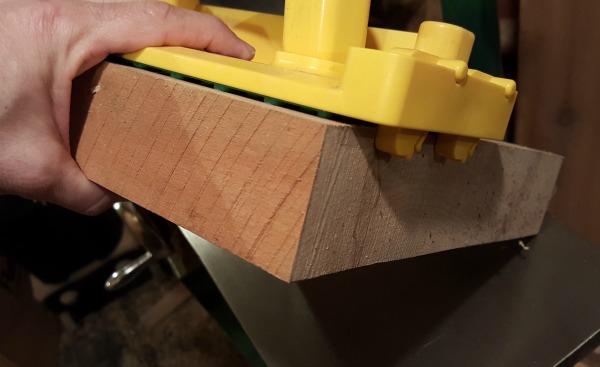 On the edge of the wood, the tabs form a hook to help control the wood as you push it across the cutters.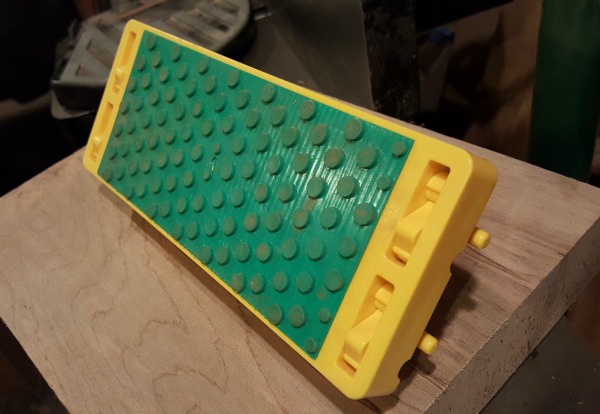 All of these tools will help you do better work without busting your budget. They are well made, inexpensive and work as advertised. Put these on your woodworking wish list because they make great gifts.
What are your favorite gadgets to use around the shop?
New Online Woodworking Class