We're on a woodland kick, and no woodland obsession would be complete without a few adorable knitted foxes, raccoons and bears. Read on for some adorable animal knitting patterns!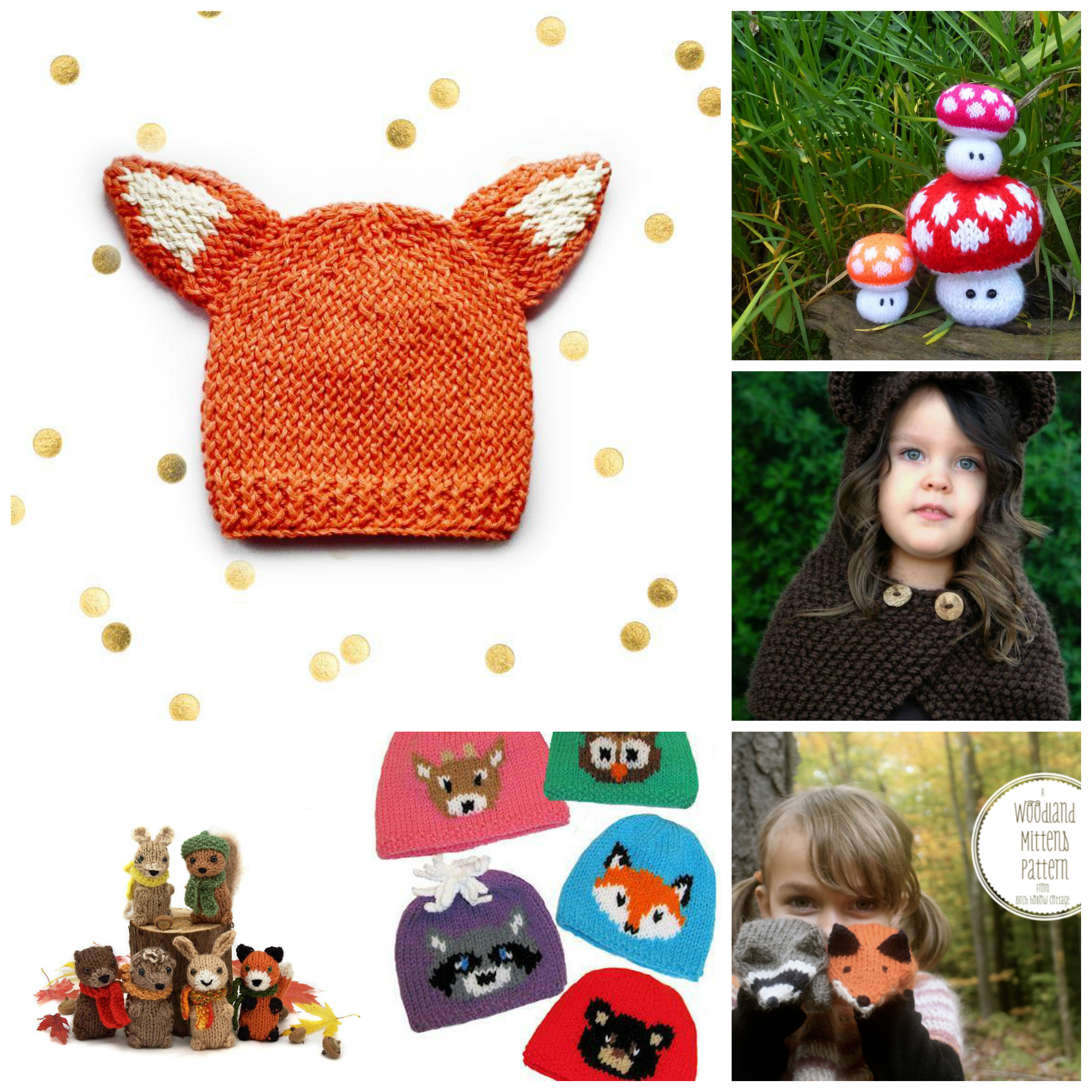 Gift a cuddly woodland accessory to a little one, or create your very own woodland scene using patterns for stuffed critters and forest findings.
Check out some of our Craftsy designer's favorite woodland creatures to knit, from the sneaky raccoon to the sweet little bear.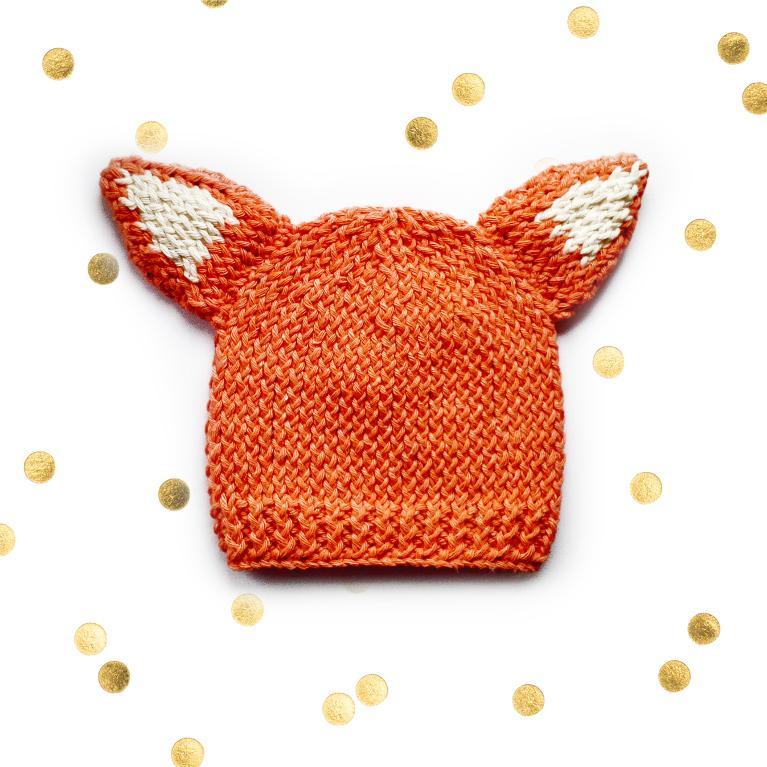 Photo via Craftsy member HOWonderland
Knitted Woodland Fox Cub Baby Hat
Keep newborns warm and cuddly in this cute little fox hat. Choose a different color and you can easily transform the design into other woodland animals like deer or a raccoon.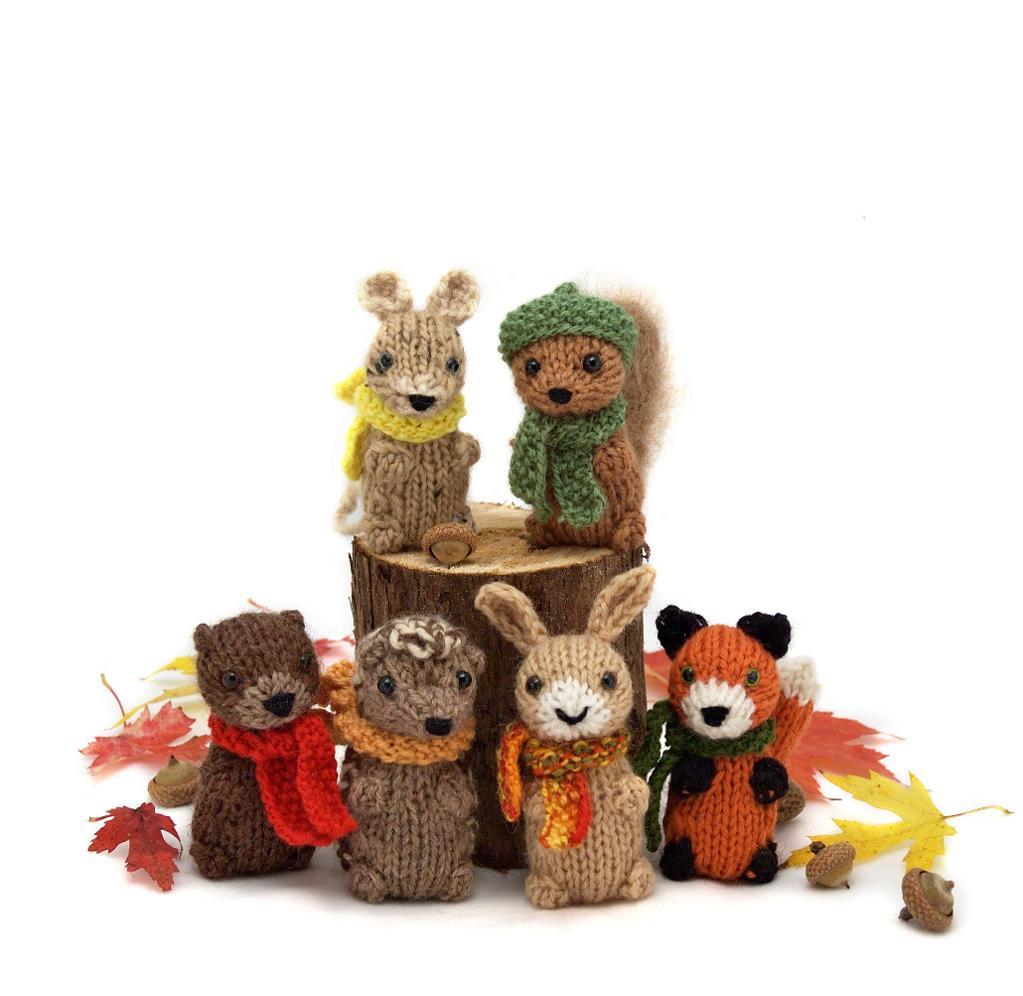 Photo via Craftsy member Fuzzy Mitten
Wee Woodland Wuzzies
Pull out your earth-tone scraps and try and stop yourself from saying "Awwwww" when you see these cute little creatures. This pattern includes directions for a squirrel, a mouse, a hedgehog, a hare, a otter, and a fox.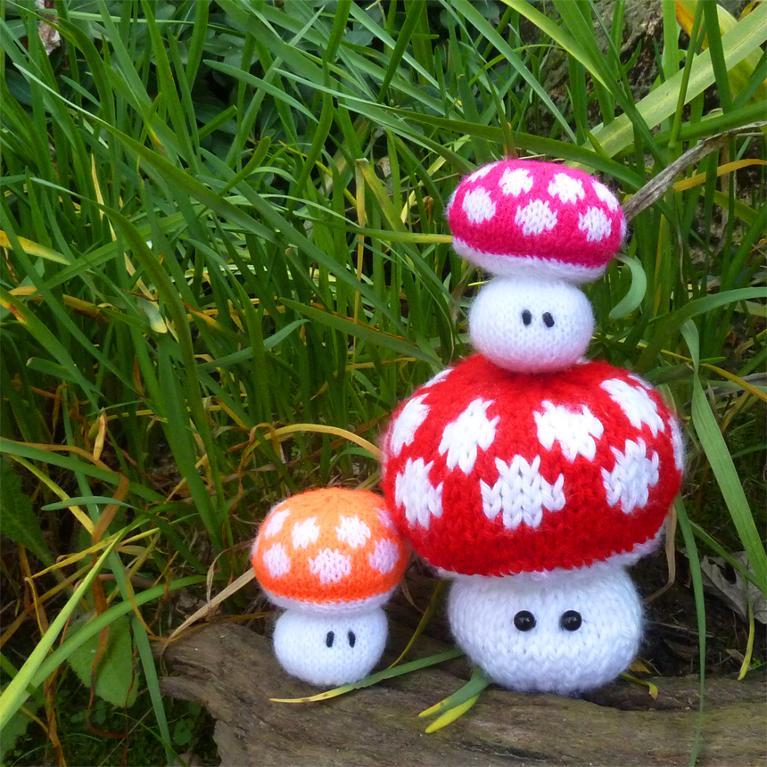 Photo via Craftsy member bySol
Mushroom Toy or Pincushion
The woods are full of more than just animals. Don't forget about the mushrooms! These little guys can be used to fill your woodland animal menagerie, but they can also be used for more practical purposes like pincushions.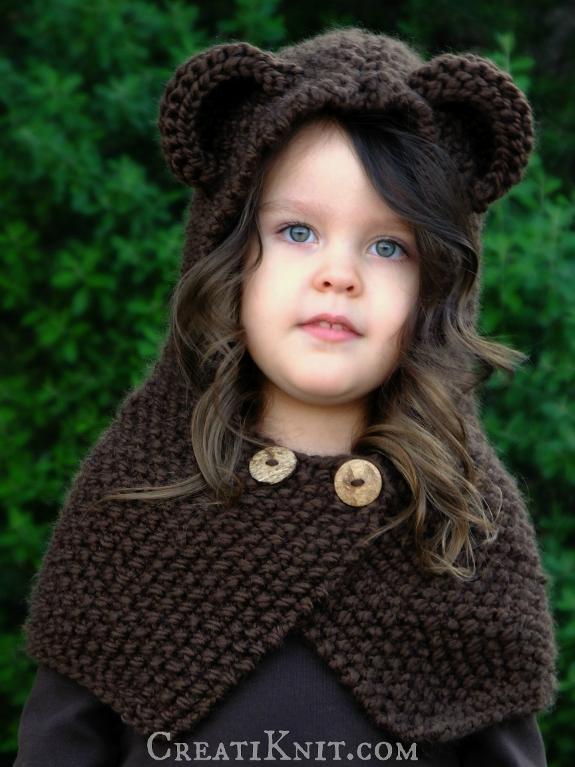 Photo via Craftsy member CreatiKnit
Briar Bear Cowl
Turn kids into their favorite woodland animal with this cozy cowl. Adults, don't be jealous. The pattern is sized from 3-6 months all the way up to adult!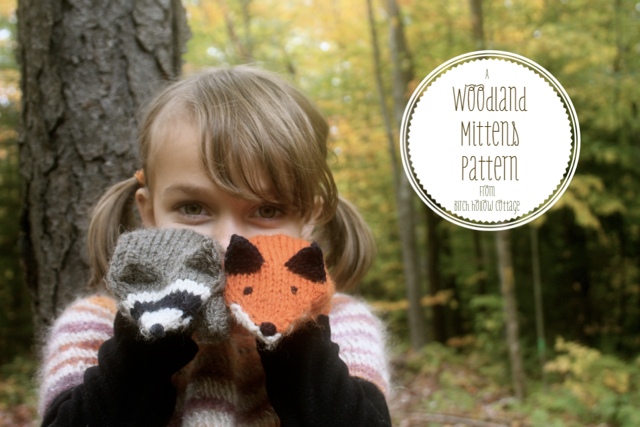 Photo via Craftsy member BirchHollowGirl
Raccoon Mittens
These cute mittens are part of a Woodland Collection, so you can mix and match them all depending on kids' favorite animals. The pattern requires a bit of shaping, plus picking up stitches and changing colors.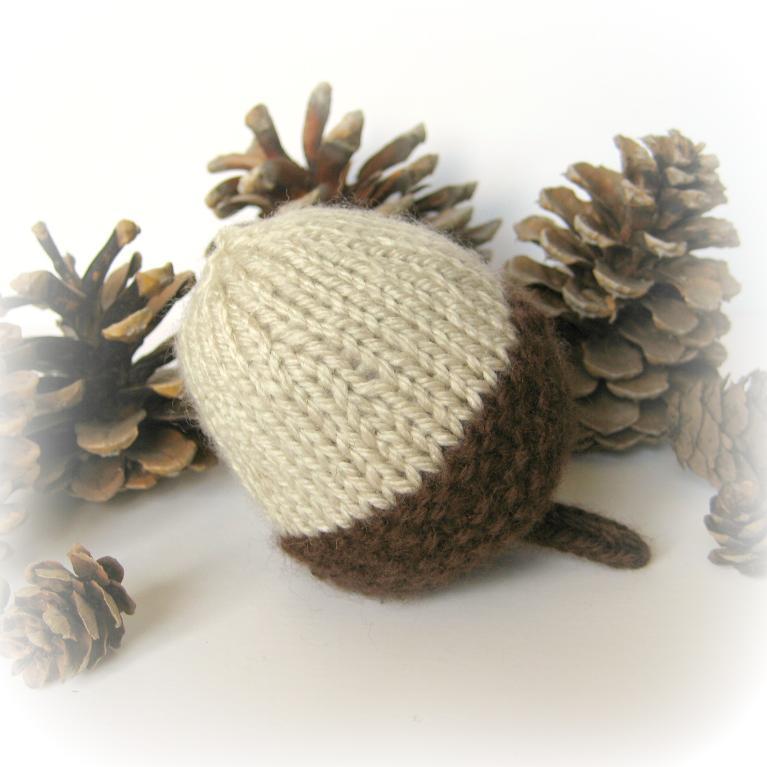 Photo via Craftsy member Amanda J Berry
Acorn Pincushion
Need some embellishments for your woodland scene? This FREE acorn pattern was designed as a pincushion, but it could also team up with amigurumi to add even more of a forest feel to your woodland scene.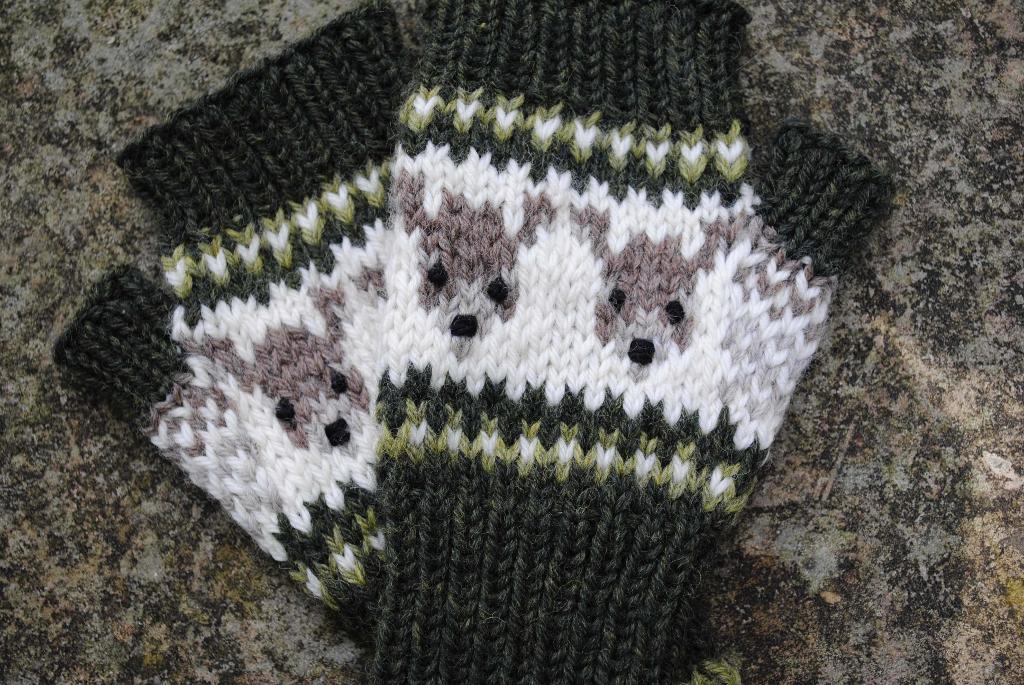 Photo via Craftsy member Fiona Alice
Darling Deer
The poor deer is often in the shadow of the trendy fox, but not for long. These fingerless gloves feature the deer front and center. You'll get to do a bit of fun embroidery to finish up the project (check out those French knot facial features!) and you'll get plenty of practice with stranded colorwork.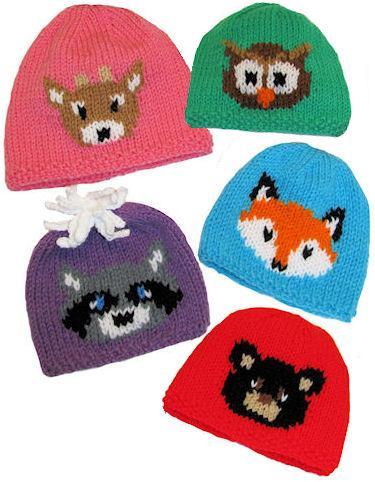 Photo via Craftsy member CherieMarie
Forest Friends Hats
This project is ideal for beginners who'd like to give intarsia a try. The pattern comes with instructions to knit a deer, black bear, fox, owl and raccoon. Wouldn't these be cute paired with the gloves from the Woodland Collection we featured earlier?