Do you ever get in the habit of using the same jewelry supply over and over? Sometimes I crank out several jewelry projects in a row that use wire and beads, all the while forgetting that there are other possibilities out there. Wood jewelry, for example, is one of my favorites that I always seem to forget about when it's time to start a new project.
Wood jewelry has a lot of benefits. It's usually very sturdy, lasting far longer than other pieces that seem to crack and fade over time. Wood jewelry can also stand up to cool details, like wood burning, dye, and other techniques that aren't possible with just any jewelry supply.
It's always a good time to try something new in jewelry making.Grab your sketchbook and use these pieces of wood jewelry as inspiration to put away your go-to supplies and explore a few new techniques!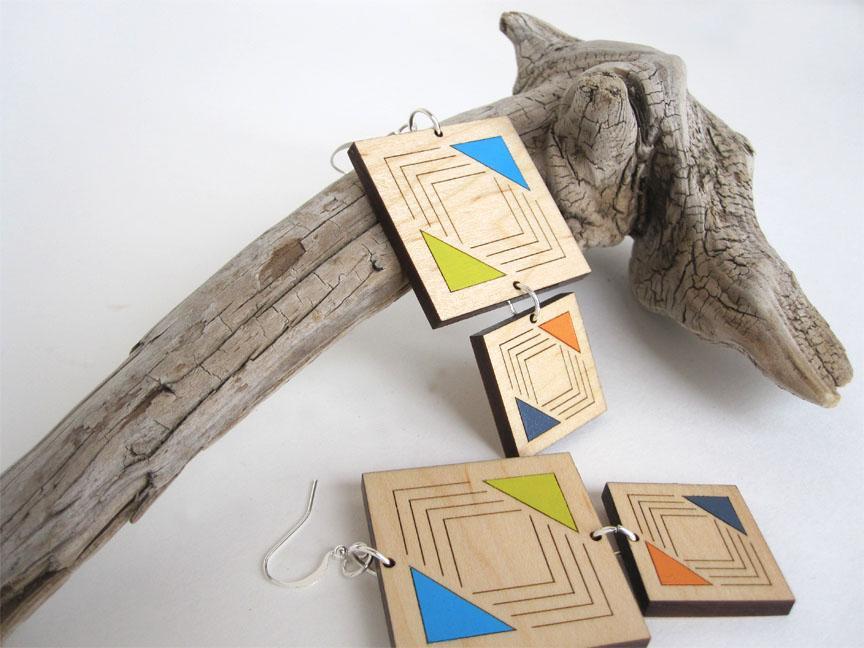 Photo via Bluprint member sewhavok
Hand-Painted Tribal Wood Earrings
Here's a beautiful example of what a few little touches of paint can do for your wood jewelry. Even small geometric shapes of color add visual interest.
See more about the Hand-Painted Tribal Wood Earrings here.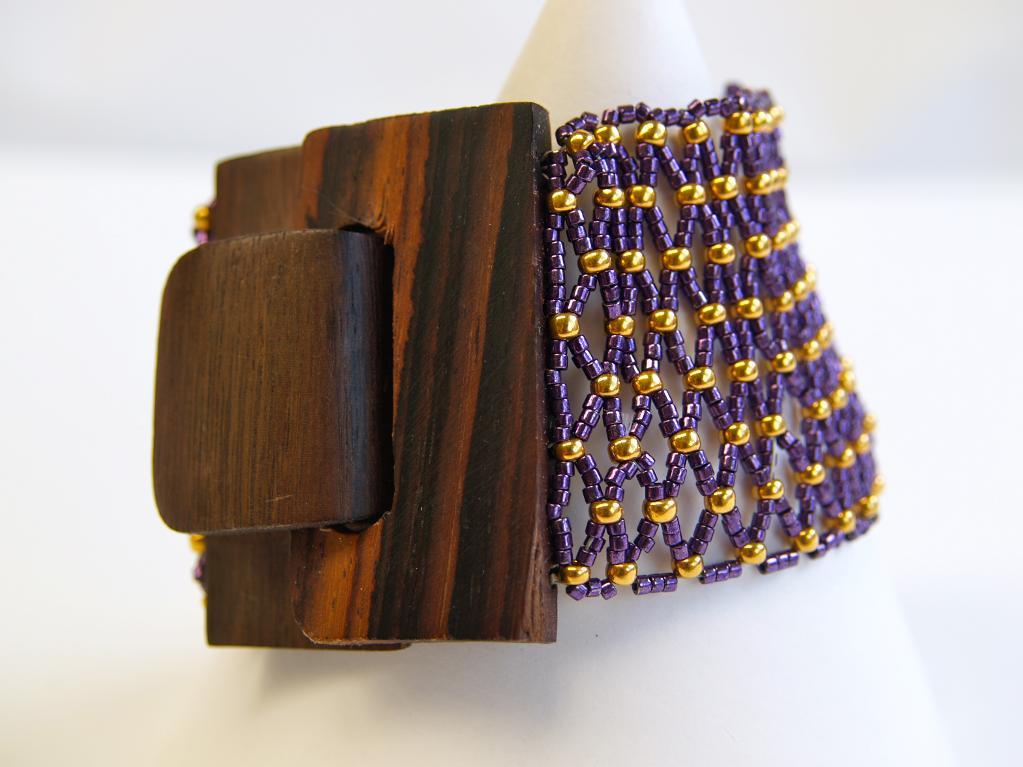 Photo via Bluprint member Bead Shack
Wood-N-Elegance Bracelet
Combine wood with other elements, like simple beads, to make new and interesting designs. Here, a wooden buckle teams up with different sizes of seed beads. You could add a wooden buckle to almost any design, so don't limit yourself to seed beads.
Get the Wood-N-Elegance Bracelet tutorial here.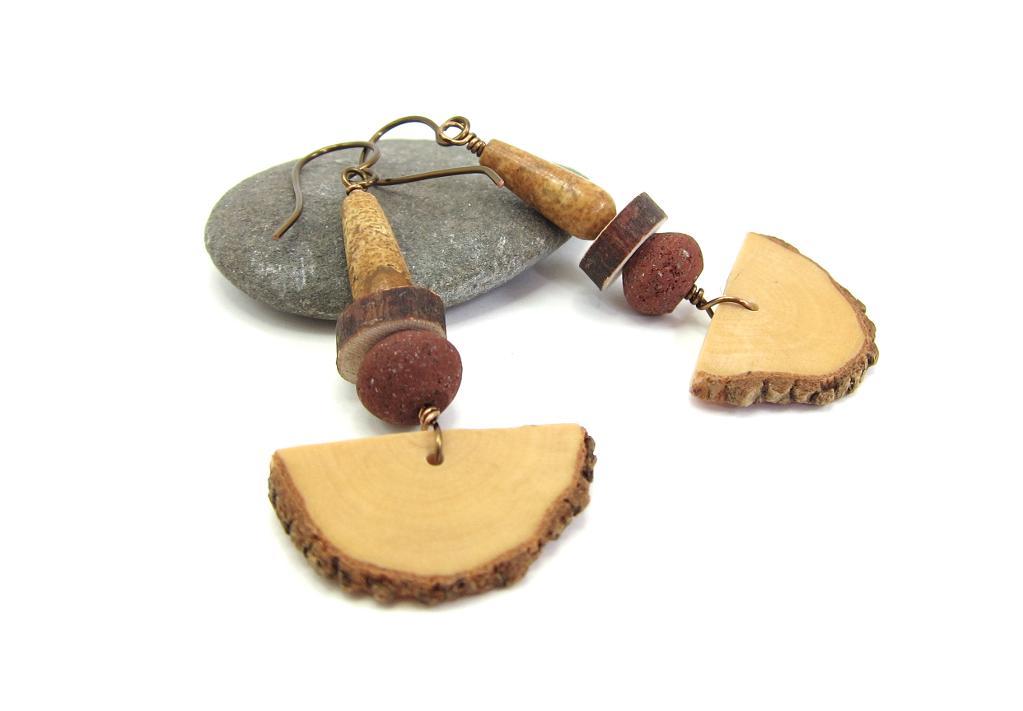 Photo via Bluprint member Aimee Re
Wood Pendulum Earrings
Aimee Re, the designer of these lovely earrings, recommends using oil or varnish to bring out the character of the wood you use in your design. Skip the larger pieces if you're not a fan of big, bold earrings.
See more about the Wood Pendulum Earrings here.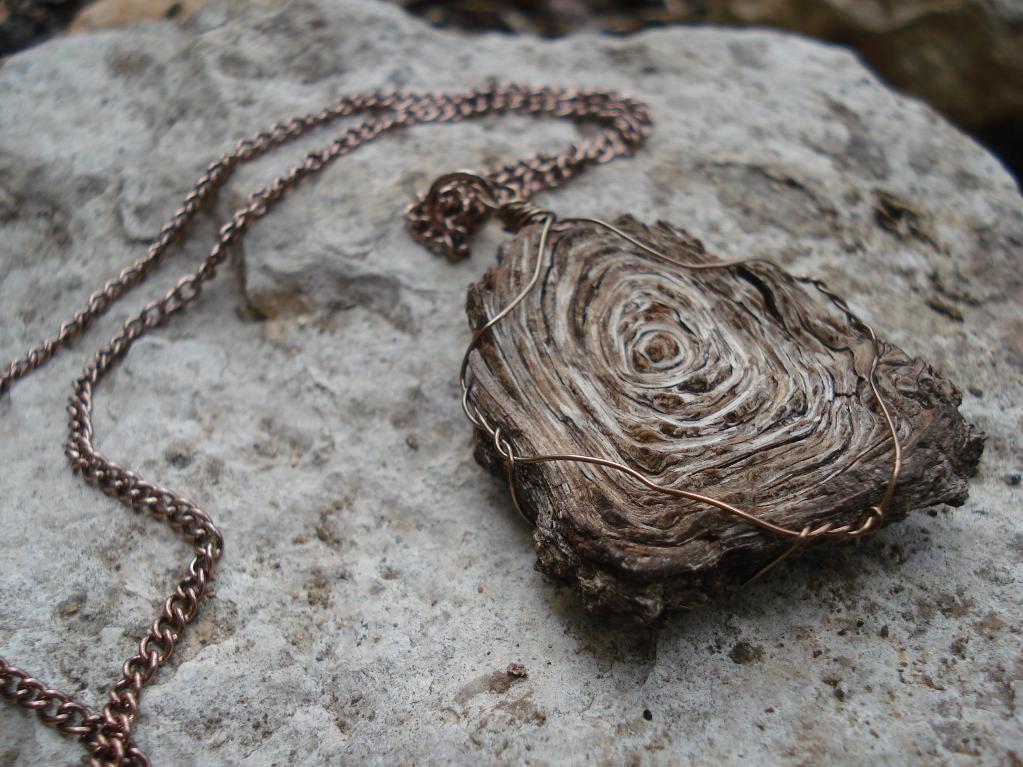 Photo via Bluprint member StyleChameleon
Wood Fragment Necklace
No need to make things too complicated, especially when you have a focal piece as beautiful as this wood fragment. Some basic wire wrapping combined with a chain doesn't take long.
Totally clueless when it comes to wire wrapping? Bluprint instructor Debora Mauser has plenty of ideas for you in her class Creative Wire-Wrapping Techniques. You'll learn several techniques that you can apply not just to wood jewelry like this, but also to many other jewelry projects!
See more about the Wood Fragment Necklace here.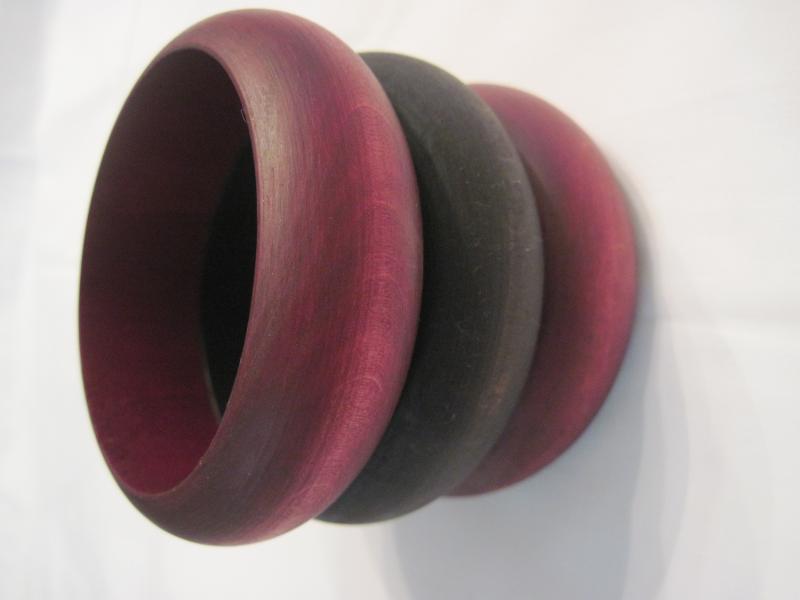 Photo via Bluprint member BanglewoodCraft
Dyed Wood Bangle
Dyeing wood bangles is super simple — and a lot of fun! Designer BanglewoodCraft suggests using unfinished wood for the project because it will instantly take on the dye. You'll need bangles, plus a few other basic supplies, to dye your own.
See more about the Dyed Wood Bangle here.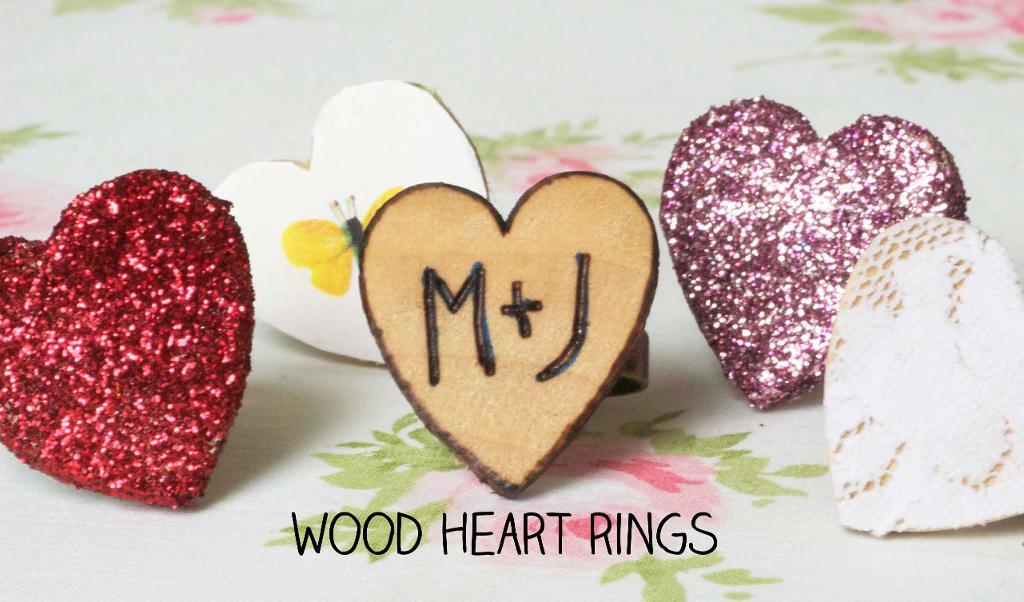 Photo via Bluprint member MaizeHutton
Wood-Burned Heart Rings
Quick, simple and inexpensive are a great way to describe these rings. Designer MaizeHutton was gracious enough to share a link to her tutorial. Just click to read more about the ring and get the link to her blog.
See more about the Wood-Burned Heart Rings here.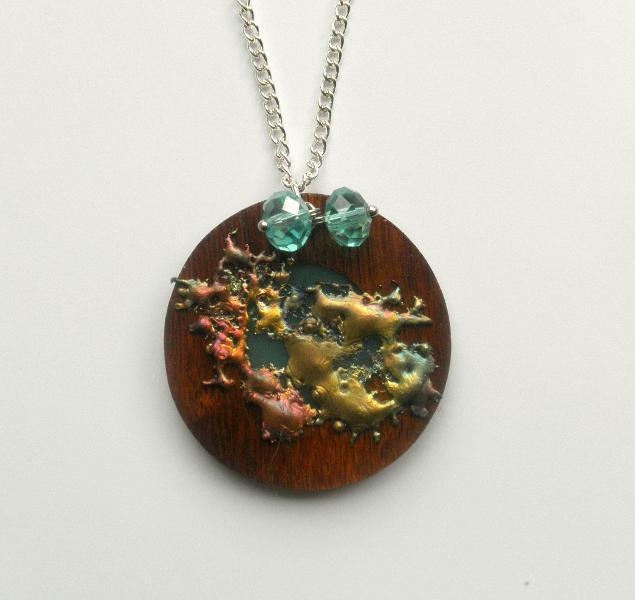 Photo via Bluprint member sewmom
Copper Splash Wood and Crystal Necklace
Wood gladly takes a backseat in this piece to let copper and crystal take the spotlight. Designer sewmom is lucky enough to have a friend who makes the gorgeous copper splash piece by using heat to melt and color the copper. The result, especially when combined with wood, is amazing.
See more about the Copper Splash Wood and Crystal Necklace here.
Top Free Jewelry Patterns