Basket blocks are one of those versatile quilt designs that can be pieced together in a variety of ways. There are simple basket block patterns as well as more complicated basket block designs. There are also both traditional and modern interpretations of this classic block.
Handles for basket blocks can be appliquéd or can be made using fun trims like rickrack or ribbons. While many basket block patterns are created using rotary cutting and machine piecing, there are also appliquéd basket designs and paper-pieced variations.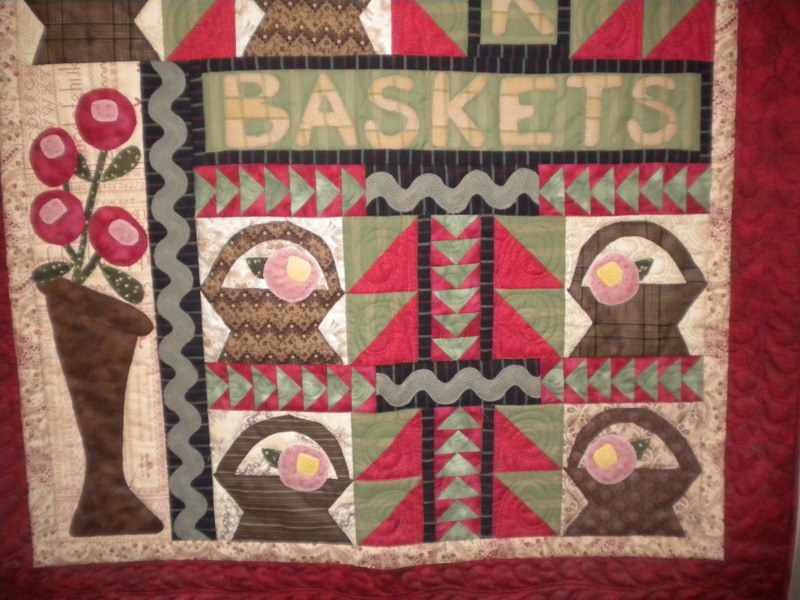 Basket blocks also look good in a variety of settings. Some basket blocks are designed to be used in straight settings, while others are more striking used in on-point or diagonal settings.
They can also be made in just about any block size. They are fabulous in miniature quilts, adorable in small projects, and just as beautiful in larger quilts.
Found frequently in vintage and antique quilts, they are a standard block pattern in primitive designs, and they're also a block of choice for many contemporary quilters.
Whichever direction you decide to go, here are some block quilts that are bound to inspire you!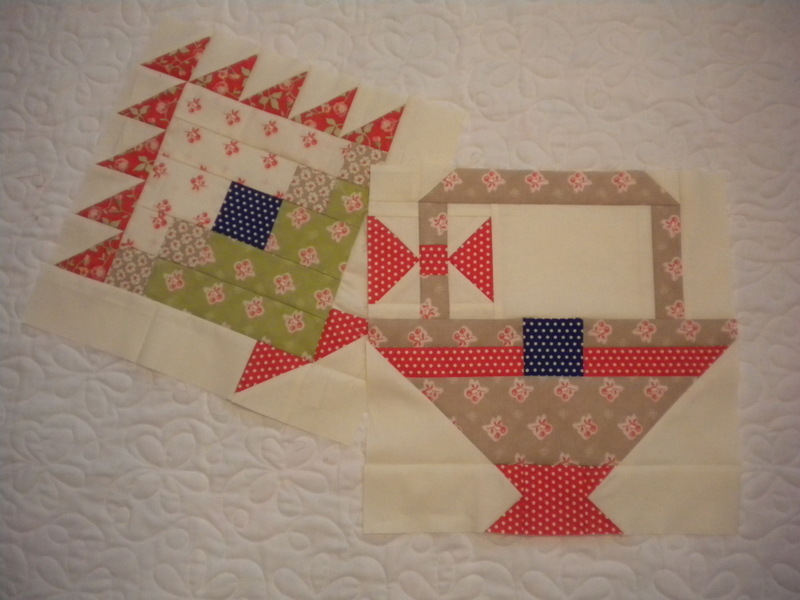 The above basket blocks are from the Fat Quarter Shop 2013 Designer Mystery Block of the Month quilt, which features several basket blocks finishing at 12″ square.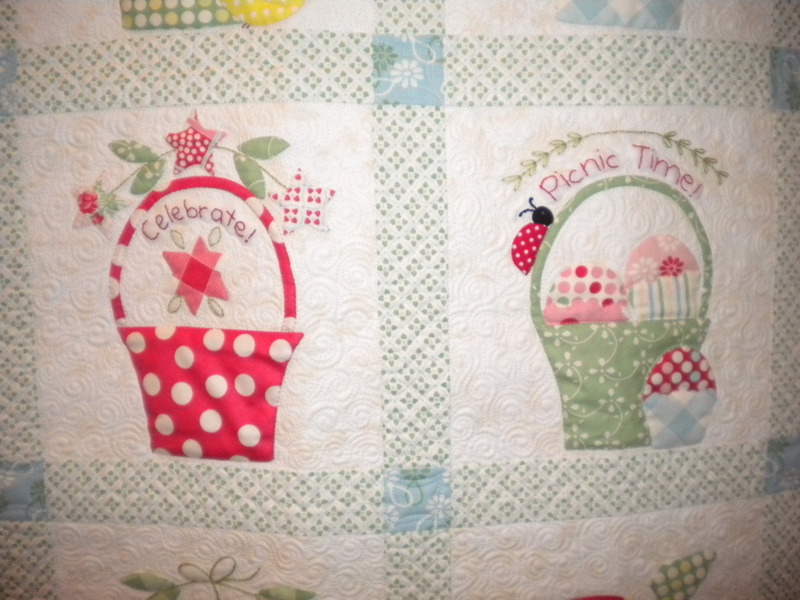 This Bunny Hill Designs appliqué basket block quilt features seasonal baskets in a straight setting. Embroidery and embellishments can be added to each block for even more variety.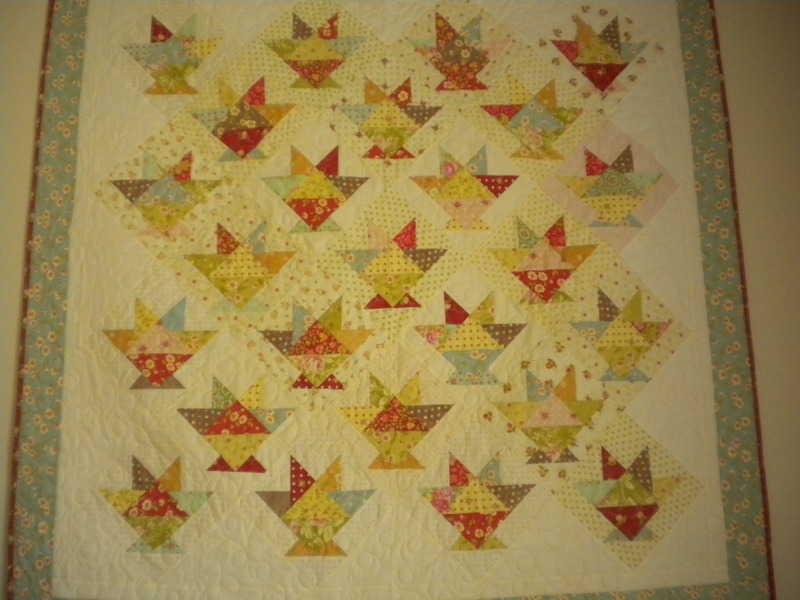 These scrappy basket blocks by Joanna Figueroa of Fig Tree & Co. are whimsical and fun. They can be created with scrappy or solid backgrounds, and are terrific for taking full advantage of the scrap bin. Set on point with no sashing posts, this quilt is all about the baskets!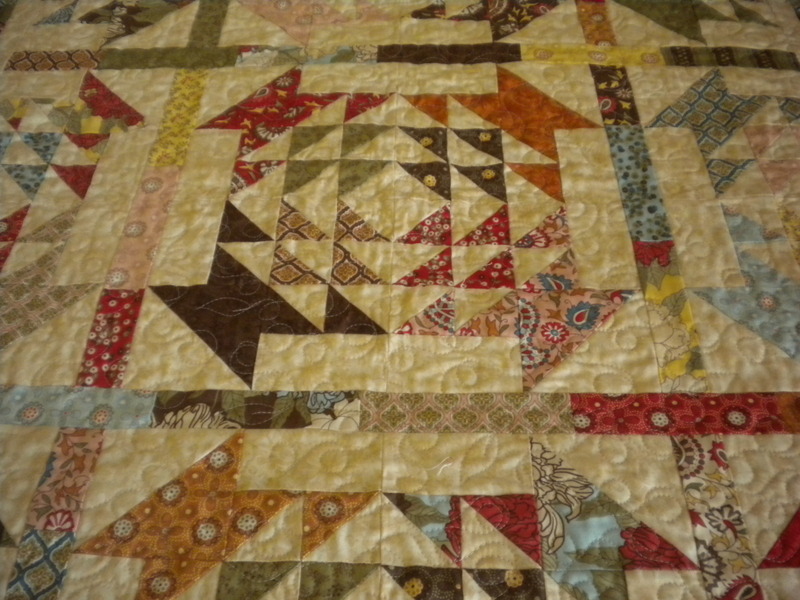 This basket quilt Picnic by Carrie Nelson of Miss Rosie's Quilt Co. finishes at just 34″ by 34″, but provides big impact. These baskets are created with half-square triangles, and their whimsical setting gives a fun twist to traditional basket block settings.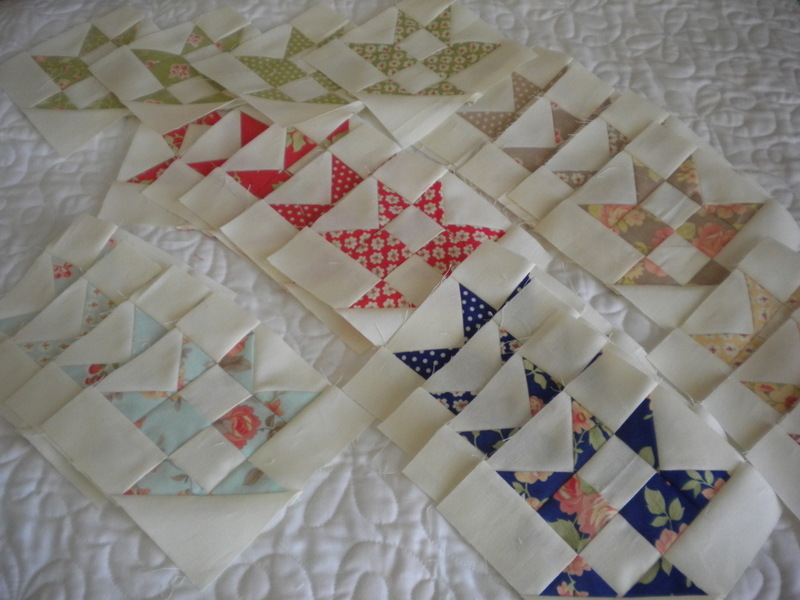 Another Miss Rosie's Quilt Co. basket pattern, Canasta, features another version of the basket block. These blocks are set on point, and the pattern offers several options for different sized quilts using different numbers of basket blocks.
Sweet Caroline is a diamond-pieced basket block pattern by Joanna Figueroa of Fig Tree & Co. While this pattern is a more advanced design because of the number of bias edges in the block construction, it's a stunning basket block quilt definitely worth the time to piece!
Basket blocks are perfect for pillows, table runners, wall hangings and quilts of all sizes. With so many amazing basket block patterns and designs, there is sure to be one you'd like to try.
Which basket block are you going to make first?