Wondering what to do with that lovely woven fabric in your stash? Make a little something for yourself! These patterns for blouses and tops are quick to sew and work for a variety of woven fabrics. Use that special silk or voile, sneak in some selfish sewing time and add a new blouse to your wardrobe.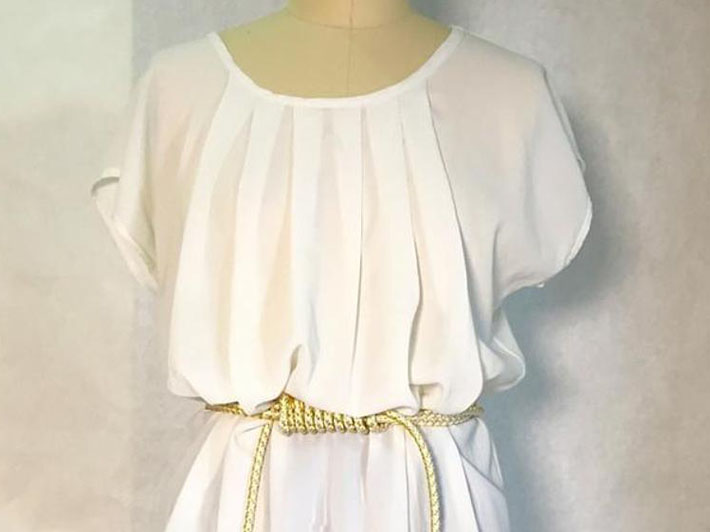 Photo via Sew Sew Easy
1. Eve: The Everywhere Pleated Blouse
Here's a perfect pattern to show off a lovely print or delicate sheer. This pattern works with a variety of woven fabrics and is lovely to wear if the temperature soars.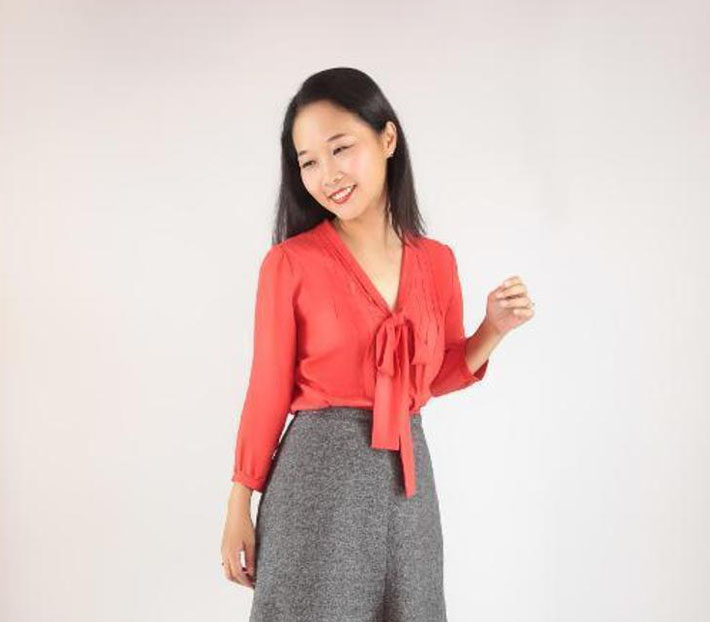 Photo via Itch to Stitch
2. Zamora Blouse Pattern
The pussybow blouse trend is going strong, and you can make your own. This pattern is available to fit almost any figure as it includes cup sizes from A-DD in the pattern.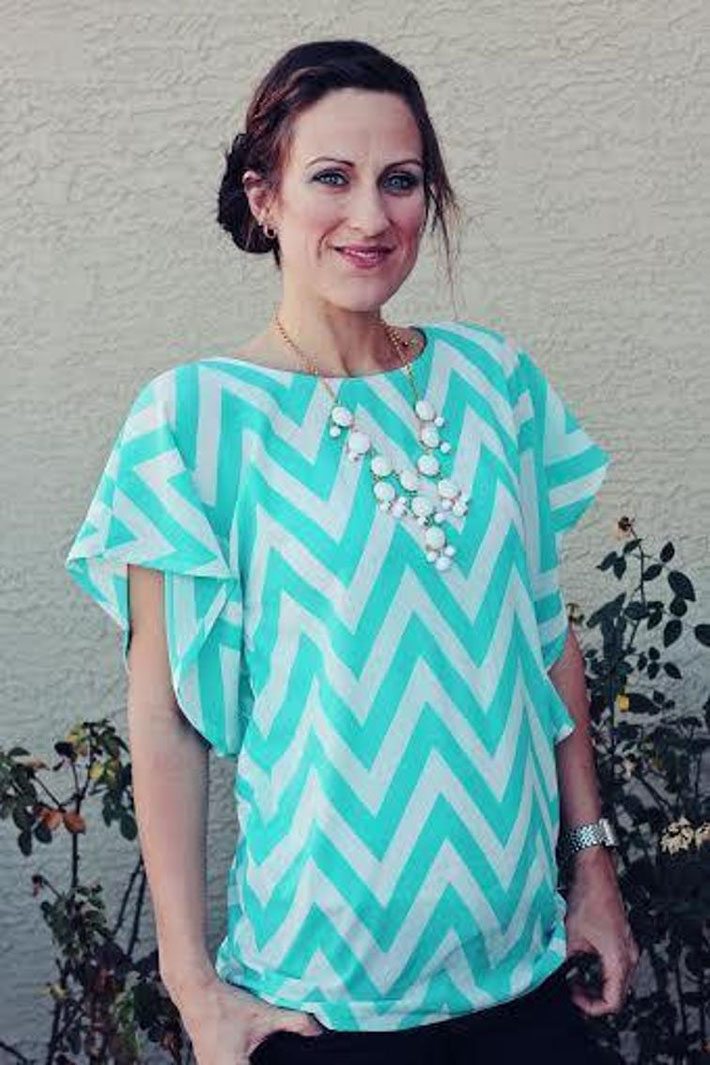 Photo via Seamingly Smitten
3. Lesley Flutter Top Pattern 
Another trend this season is the flutter sleeve — and it is deceptively simple to sew. This pattern features lengths for petite, regular and tall, so you can choose the length that fits you.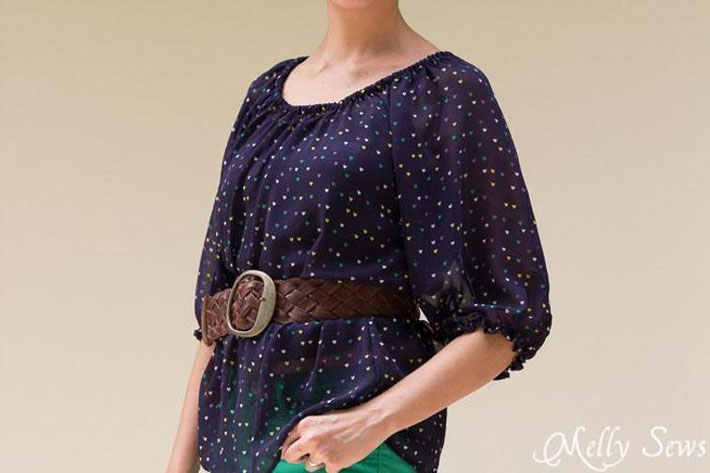 Photo via Blank Slate Patterns
4. Women's Peasant Top
If you want to skip the trends and go for a classic, try the peasant top look. Equally at home with skirts or jeans, this top is quick to sew and works for most any fabric. 
Photo via Striped Swallow Designs
5. Women's Wanderer Tunic
Perhaps you have some lovely lace in your stash and don't know where to use it. This tunic pattern is perfect to incorporate some lace or sheer fabric in the inset.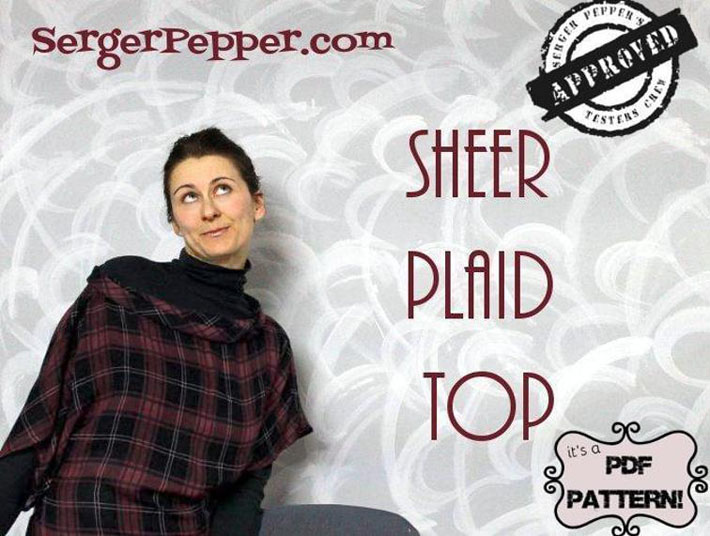 Photo via Serger Pepper
6. Sheer Plaid Top
Are you mad for plaid? Then this top is for you! This pattern uses lightweight plaid flannel and also includes info on how to size up and use a thicker fabric to make a poncho.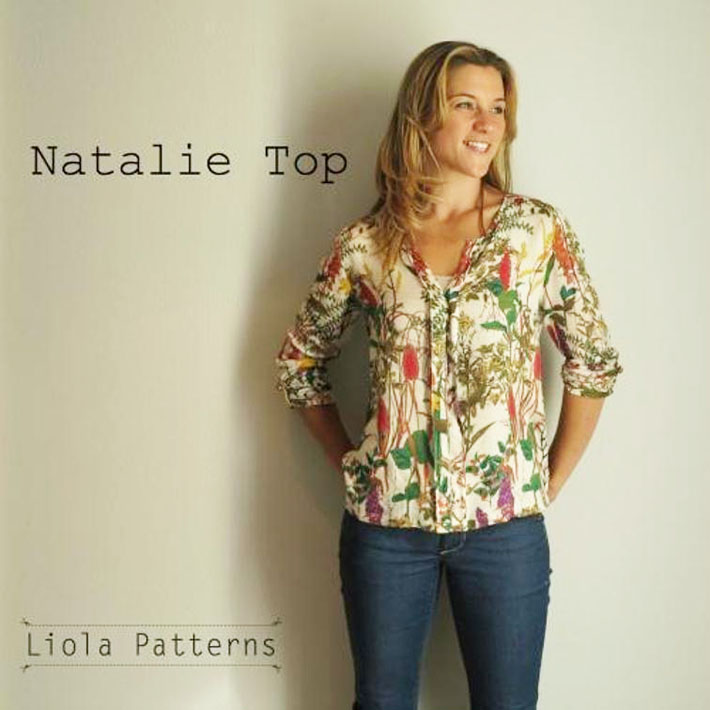 Photo via Liola Patterns
7. Natalie Top
If you like to roll up your sleeves, try this blouse. The Natalie Top includes pattern pieces and instructions for sleeve tabs, which make a roll-up sleeve stay put for all your daily activities.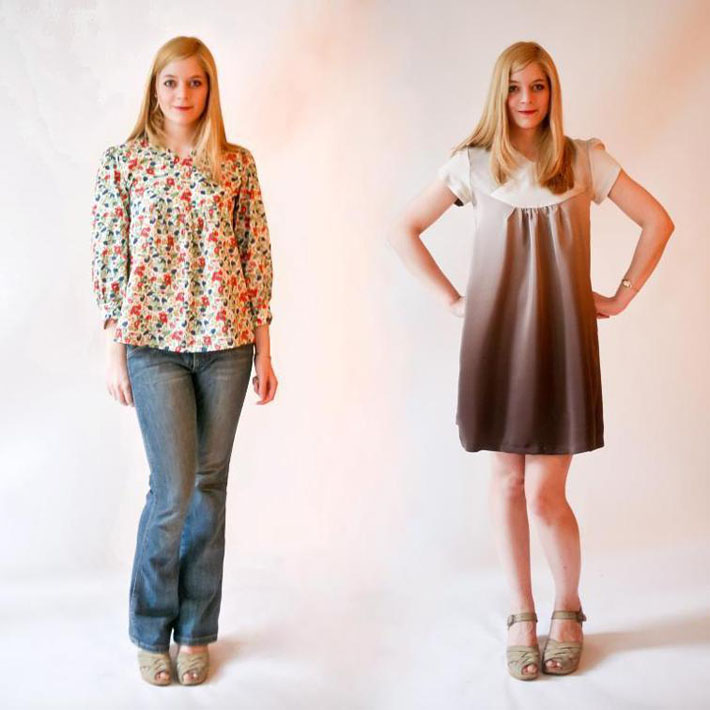 Photo via Kate & Rose
8. Zsálya Dress and top pattern
It's a top, it's a dress — two patterns in one! The Zsálya top and dress pattern has long or short sleeves and needs no fastening. The crossover neckline makes it easy to slip on and quick to sew.
Photo via Salme Sewing Patterns
9. Pleated T-Shirt
This one might look tricky, but it's rated for beginners. Learn to sew pleats and sew up this easy yet elegant T-shirt in a sheer fabric to dress up any outfit.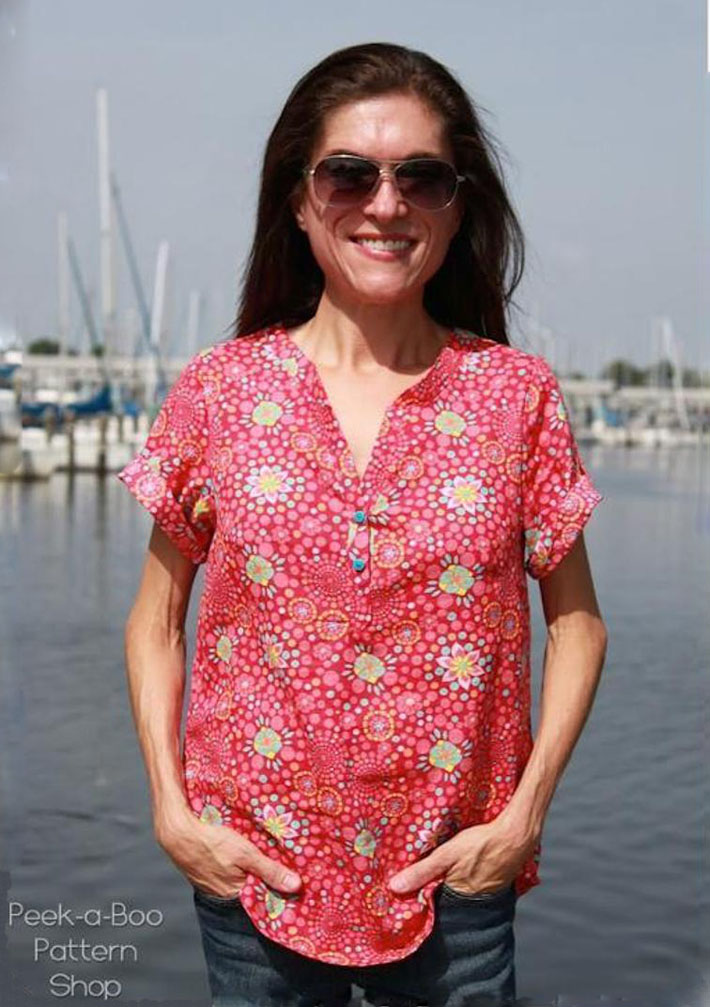 Photo via Peek-a-Boo Pattern Shop
10. Friday Harbor Blouse 
This pattern features bust darts for a good fit and also includes a knee-length dress. It has a center front placket, so this is a great opportunity to learn to sew this feature.