A few years ago, I made a wire-wrapped ring for a friend on her birthday. She showed the ring off to our other friends and before I knew it, I had dozens of requests for more! Every friend in our circle received a wire-wrapped ring for her birthday that year.
Wire-wrapping jewelry is definitely an essential wirework technique you want to have under your belt. When you learn how to wrap wire, there's no limit to the beautiful pieces of jewelry you can create. Whether you're exclusively using wire, or if you're incorporating beautiful stones and beads into it, wire-wrapping projects can be appropriate for any occasion. And I know from experience that they make great gifts!
Ready to turn plain wire into gorgeous designs? These wire-wrapping tutorials will provide plenty of inspiration and guidance!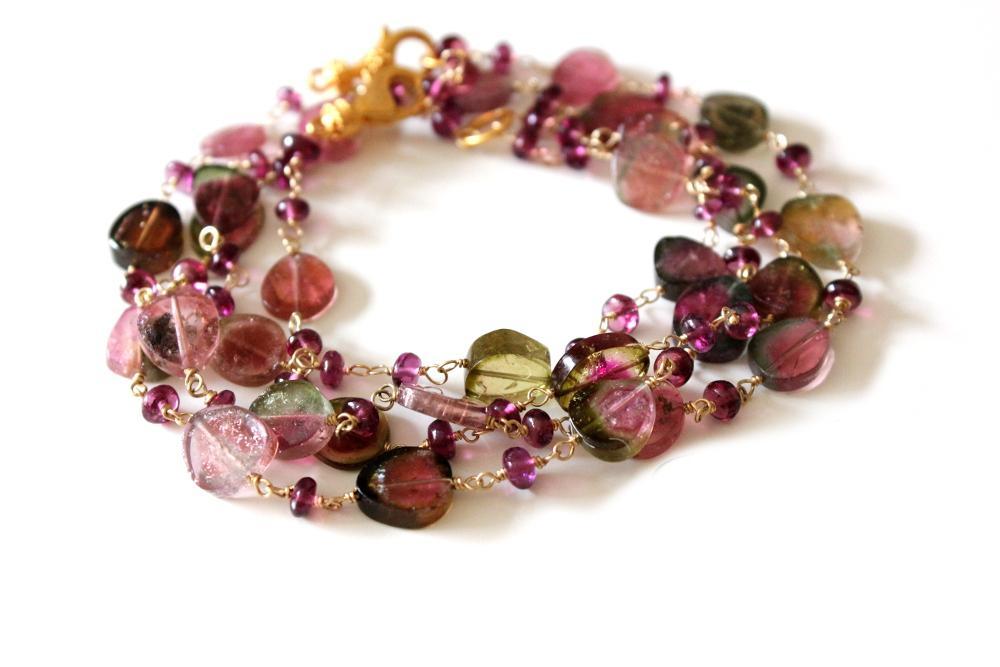 Photo via Craftsy instructor AgaDesign
Watermelon Tourine
Wire-wrapping has a delicate side, and you can really see it here in this bracelet created by Craftsy instructor Aga Kruk. Made exclusively for her Wire-Wrapped Stones, Crystals & Clusters class, Aga walks you step by step through wrapping this bracelet, plus six other wire-wrap projects.
Read more about the Watermelon Tourmaline.
Enroll in Wire-Wrapped Stones, Crystals & Clusters here.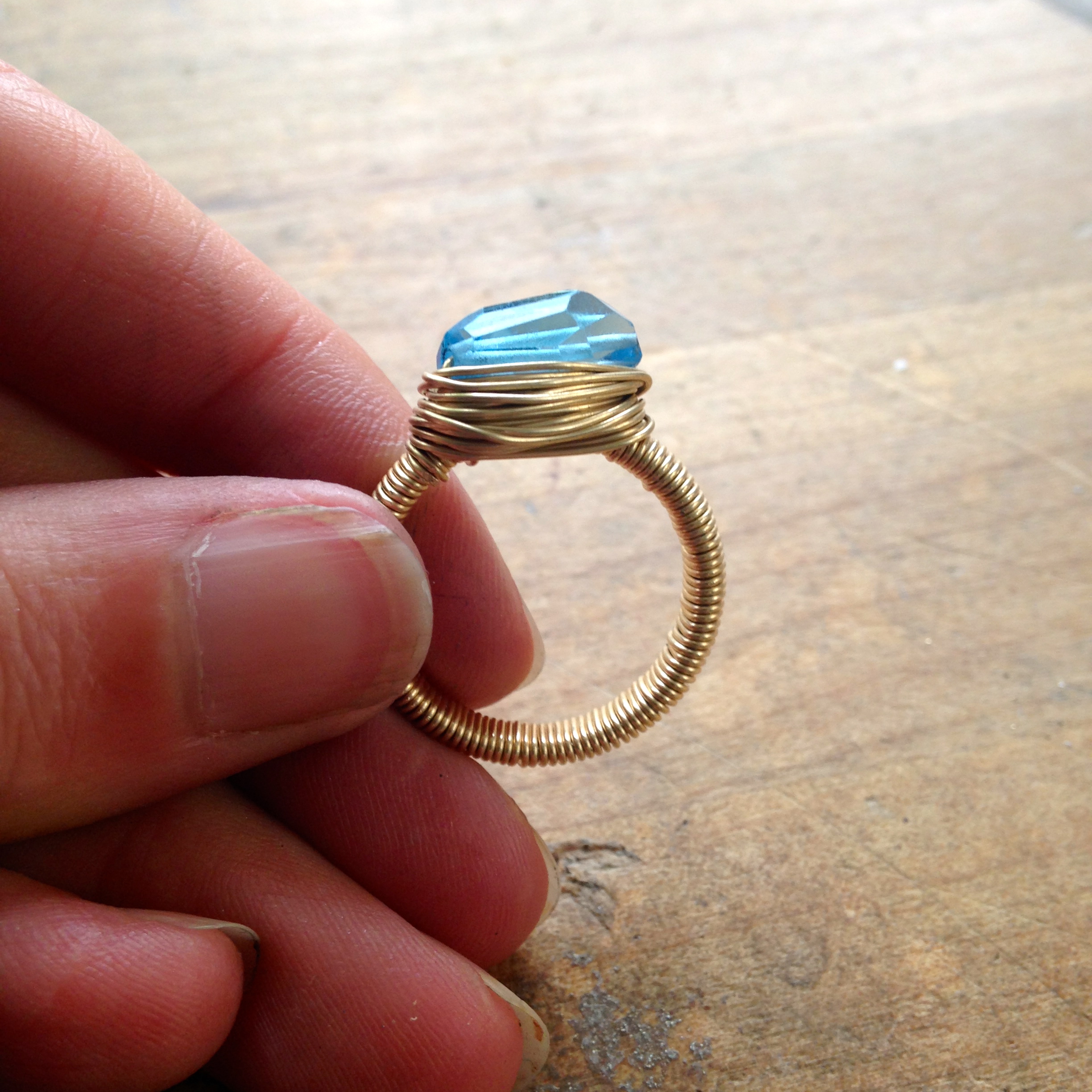 Photo via Craftsy member Kate Wilkonson
Wire-Wrapped Ring
Did you catch this tutorial on the Craftsy blog? Craftsy blogger Kate Wilkonson shows you step by step how to wrap these rings. Once you get the hang of it, you'll want to make dozens of them as holiday gifts!
Get the Wire-Wrapped Ring tutorial here.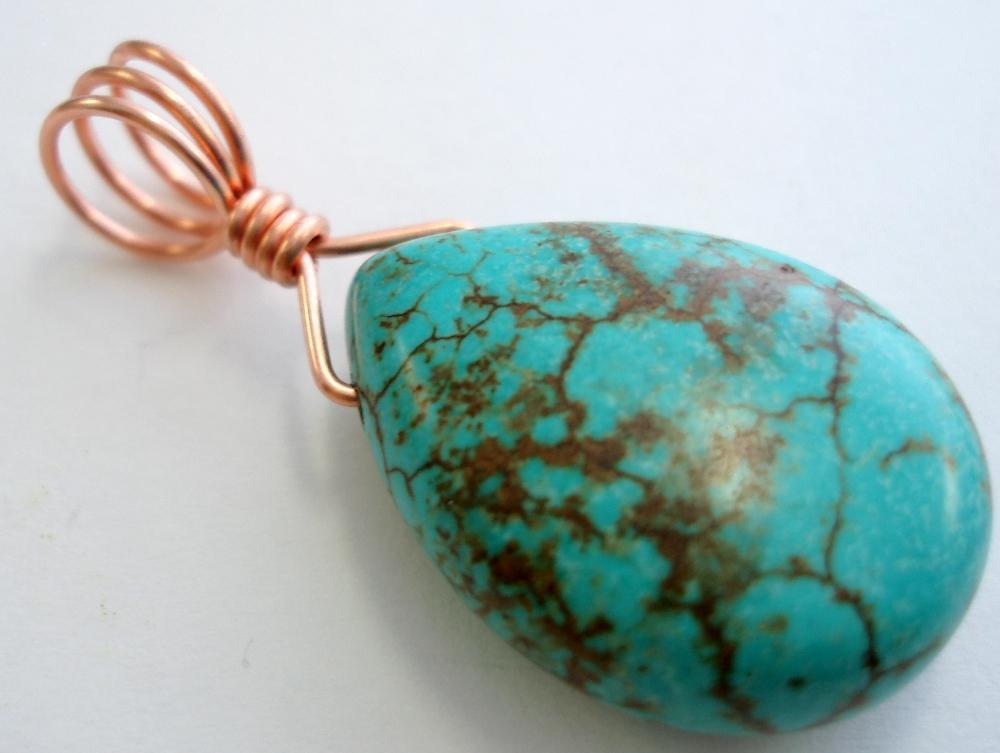 Photo via Craftsy member Abby Hook
Wire-Wrapped Bail
Grab a gorgeous top-drilled stone and quickly transform it into a beautiful pendant that moves freely thanks to the design. You'll also learn two other variations and how to calculate how much wire you'll need, so you're not wasting precious supplies. The best part? The tutorial is free!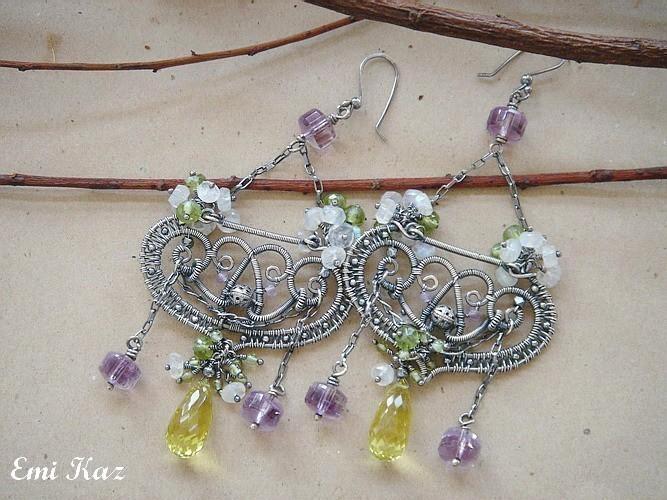 Photo via Craftsy member emikaz
Royal Batik Hoop Earrings
Are you up for the challenge of making these gorgeous earrings? You'll need intermediate to advanced wire-wrapping skills to complete this, not to mention a lot of patience! You'll learn and practice all kinds of techniques, from joining frames to changing the earrings into a bracelet, necklace or pendant.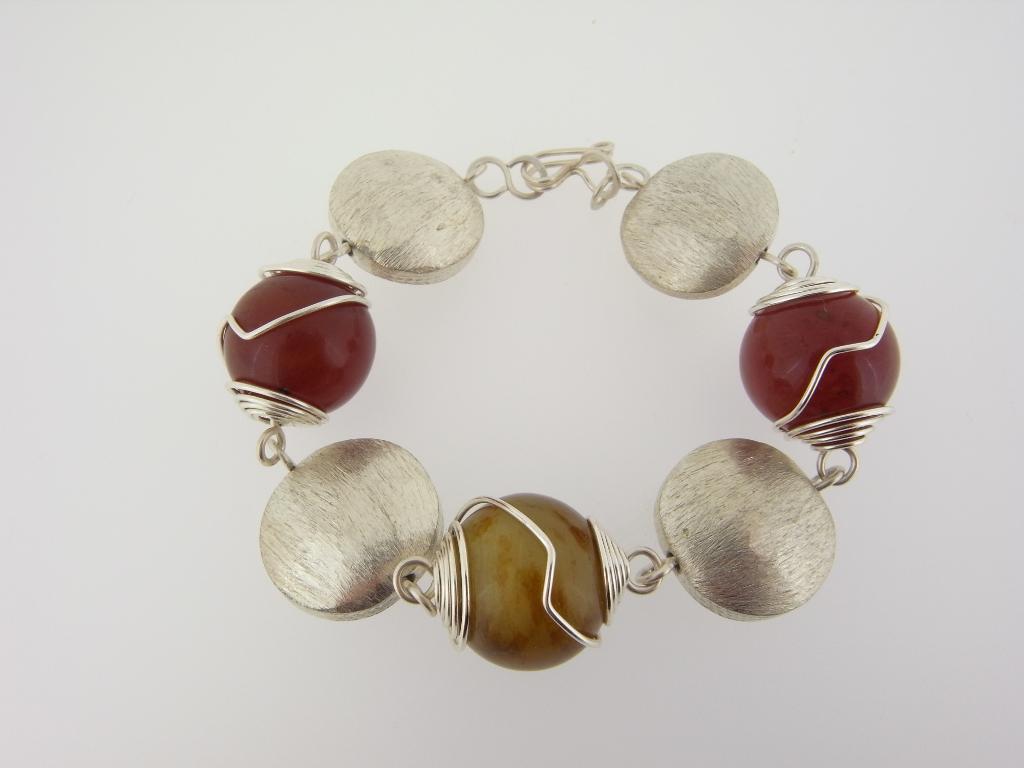 Photo via Craftsy member Martic
Wire Bead Cage
Turn a plain bead into something fabulous with this simple cage tutorial. Caging beads is a great way to bring random color palettes and beads together into one uniform piece of jewelry. Plus, once you learn the technique, you can apply it to any bead no matter what shape or size.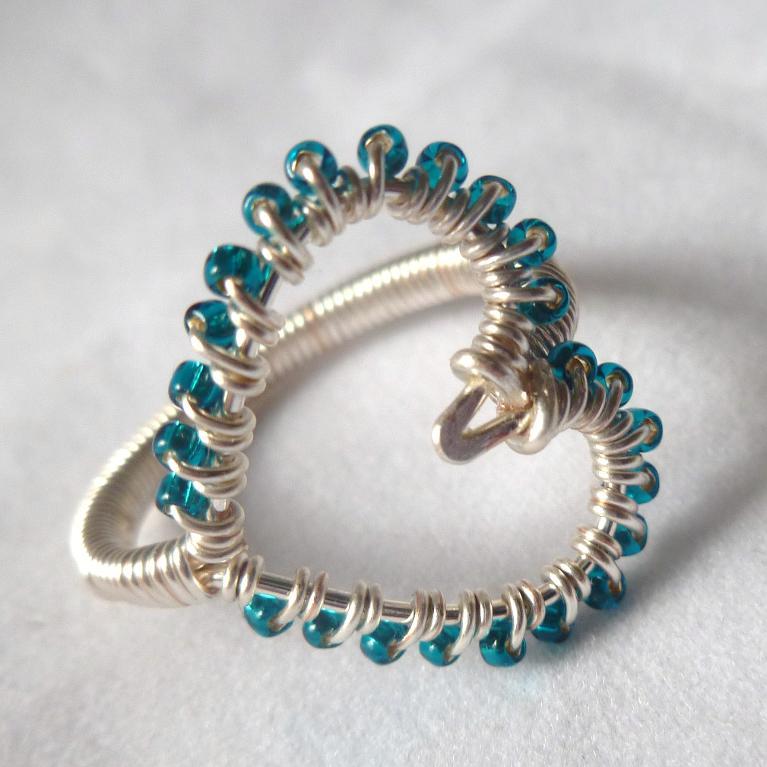 Photo via Craftsy member Copar Aingeal
Simple Wire-Wrapped Heart Ring
Whether you're just starting out wire wrapping or want a simple project that's a breeze to complete, this tutorial is for you. Changing up the bead style can take the ring from fancy to fun without changing the technique. When a project is this quick and simple, why not try it a couple of different ways?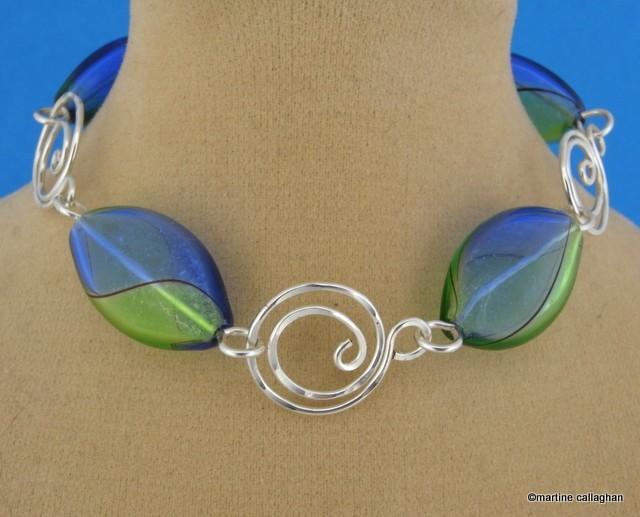 Photo via Craftsy member Martic
Swirl Wire Links
Have you exhausted all your plain-Jane linking techniques? Try a swirl to switch it up! You'll learn how to use a mandrel to get the absolute perfect swirl that's the same size every time.
What's your favorite jewelry tool to use when you're wrapping wire?