Wire-wrapped pendant patterns are totally unpredictable. One pattern may contain simple wraps that take no time at all, while another may involve hours of twisting and turning to get the right look.
But this versatility in wire-wrapped pendant patterns means that the skill is open to any level of jewelry maker. Whether you're a beginner experimenting with the basics or an advanced wire worker looking for something intricate, these wire-wrapped pendant patterns will give you the challenge and the skills you crave to create beautiful pieces of jewelry.
Photo via Bluprint member Abigail Engelking Design
1. Wire Wrapped Pendant
Beginners can grab some supplies and download this free tutorial to test out some basic wire work. There's no wrong way to wrap your stone, so it's ideal for anyone who just wants to experiment. If it goes well and you're addicted, move up to more intricate designs.
Get the FREE pattern »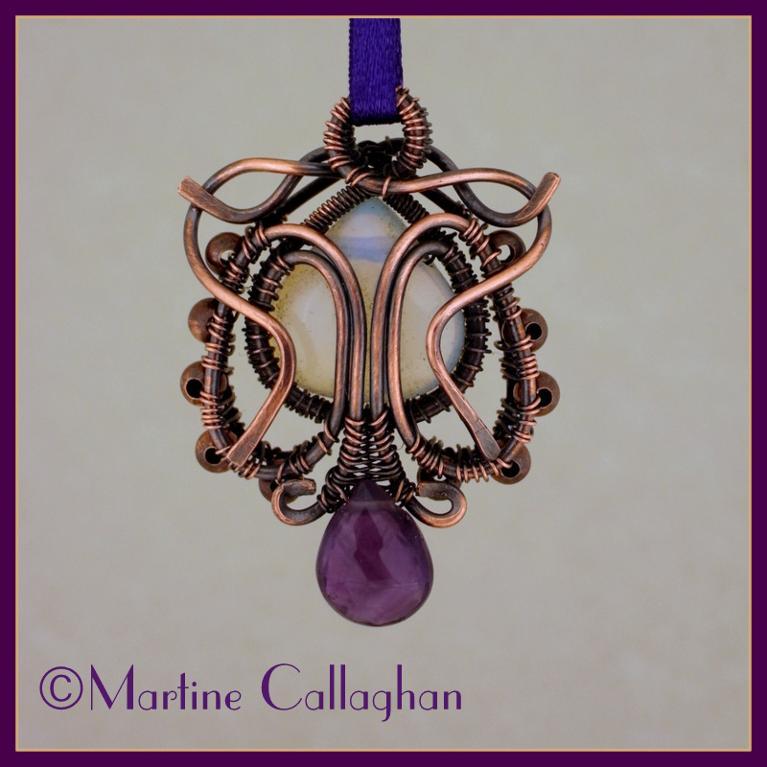 Photo via Bluprint member Martic
2. Twist and Turn Wire-Wrapped Pendant
Take your wire-wrapping skills to the next level with this beautiful intricate pendant. The tutorial has 102 close-up photos to guide you through three different weaves that contribute to the final piece.
Get the pattern »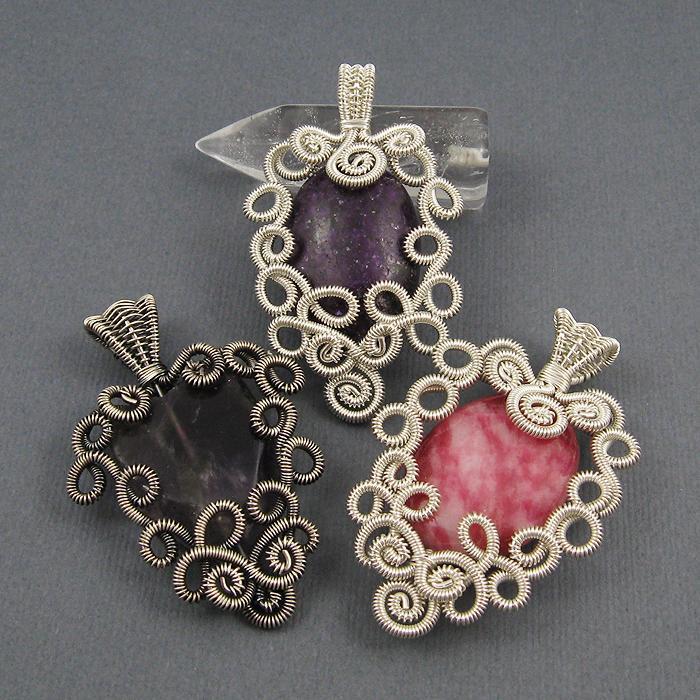 Photo via Bluprint member Gailavira
3. Lacy Wire Pendant Tutorial
The swirls of this pendant can be shaped any way you'd like: oval, square or even hearts. You can frame stones of any shape or size. You'll just need to alter the length of the wire that slides through it. 
Get the pattern »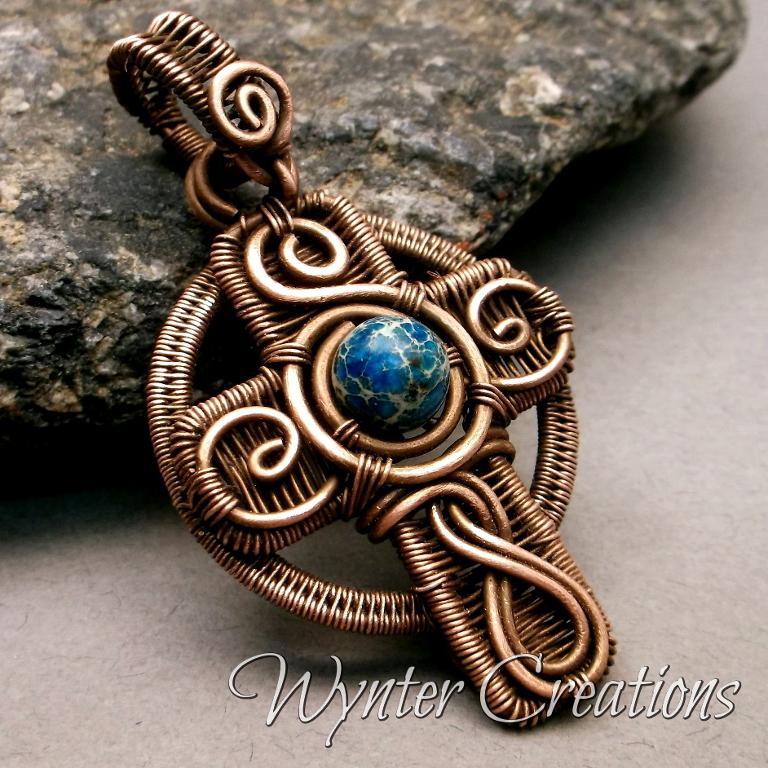 Photo via Bluprint member Anna Roberts
4. Celtic Cross Wire Work Pendant Tutorial
Two types of weaves are at work here to create the twists and turns of this complex pendant. If you're an intermediate wire worker who wants to work up to an advanced project, give this one a try.
Get the pattern »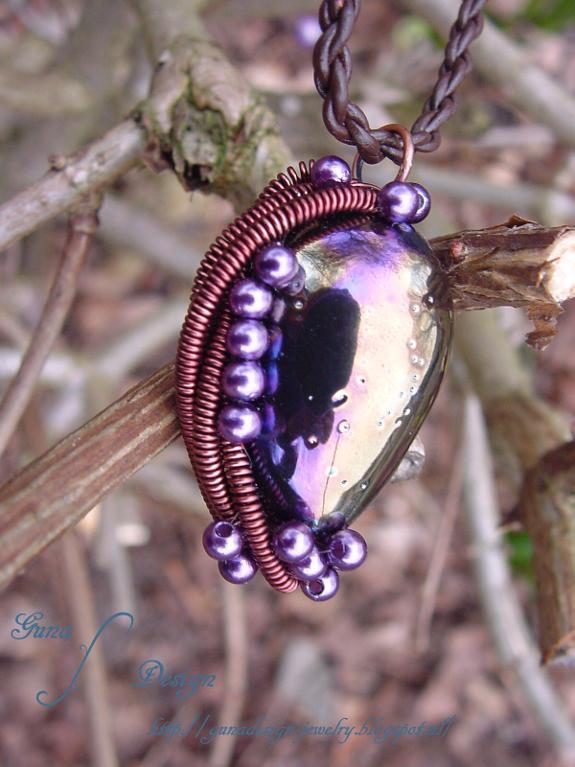 Photo via Bluprint member gunadesign
5. Pendant Grapes
Beginner wire workers — or more advanced wire workers who crave an easy project — will love this pattern. You might even have everything you need in your bead stash to make this pendant. Clearly the name of the pendant was inspired by the purple clusters of beads, but experiment with a variety of bead colors for different results.
Get the pattern »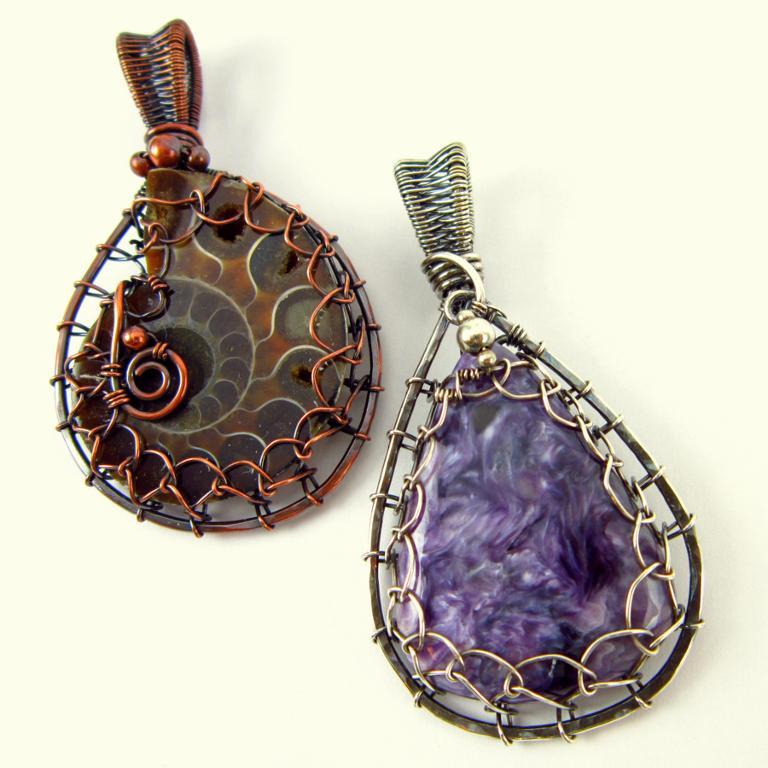 Photo via Bluprint member Dawn Horner
6. Wire Pendant Snowshoe Wrap
I'm not sure which is more mesmerizing: the wire wraps or the beautiful stones. This tutorial gives you the basic foundation to then create several different customized versions of the pendant. And you know the instructions are solid; they're written by Bluprint instructor Dawn Horner! If you're eager to learn more from Dawn, check out her class Start Wire Weaving: Cabochon Pendants where you'll learn how to weave frames, design bails, and more.
Get the pattern »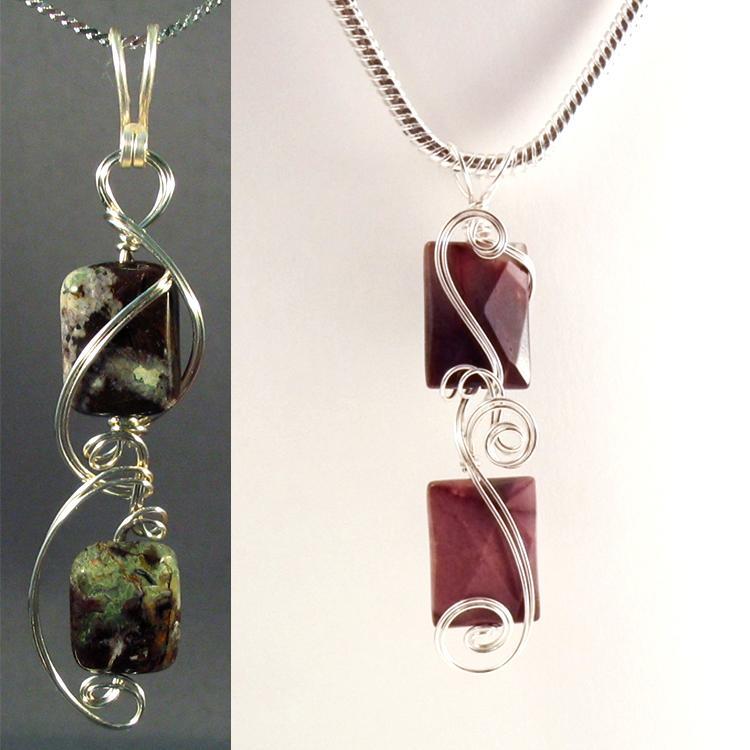 Photo via Bluprint member Gayle Bird
7. Double Rectangle Wire-Wrapped Pendant
Designer Gayle Bird says, "I'm a big fan of techniques that are easily reproduced but still allow for infinite variations to create a project that's different each time." We couldn't agree more; we're all about skills that can be used again and again to create totally unique pieces. If you like this tutorial, you can also check out Gayle's free tutorial for wire-wrapping beach glass — a favorite among Bluprint members!
Get the pattern »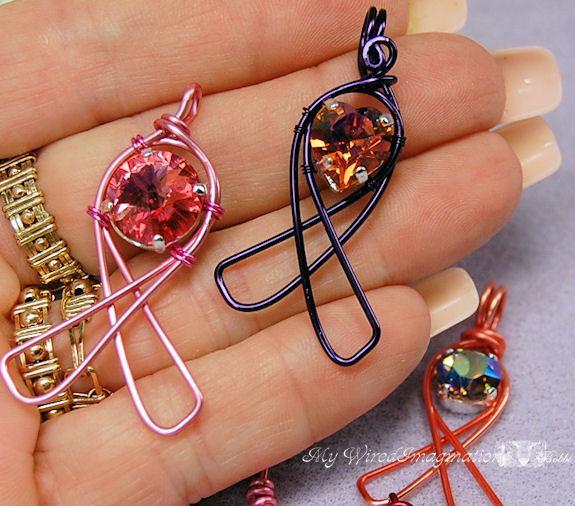 Photo via Bluprint member BobbiWired
8. Awareness Ribbon Wire Wrap Pendant
Skip the traditional awareness ribbon and instead commemorate special people in your life with wire. Most of the bending, according to the designer, can be done with your fingers so you don't have to spend much time switching back and forth between different tools. The designer even includes a list of awareness colors in the tutorial.
Get the pattern »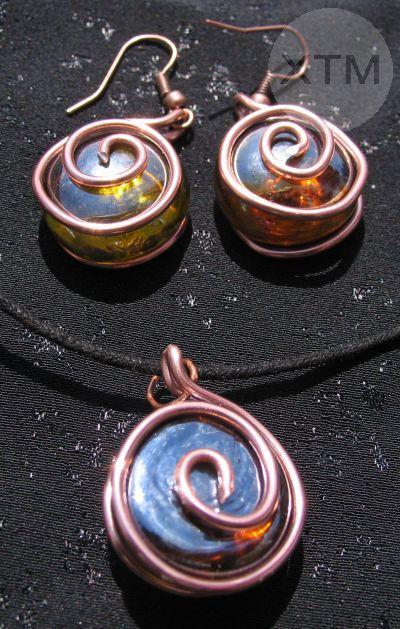 Photo via Bluprint member PorTusManos
9. Wire and Spirals Earrings and Pendant
This beginner-friendly tutorial uses a wire gauge that's manageable and quickly covers the area around the stone. The spiral can be wrapped around any stone you have; just keep in mind that you'll want lightweight stones for the matching earrings.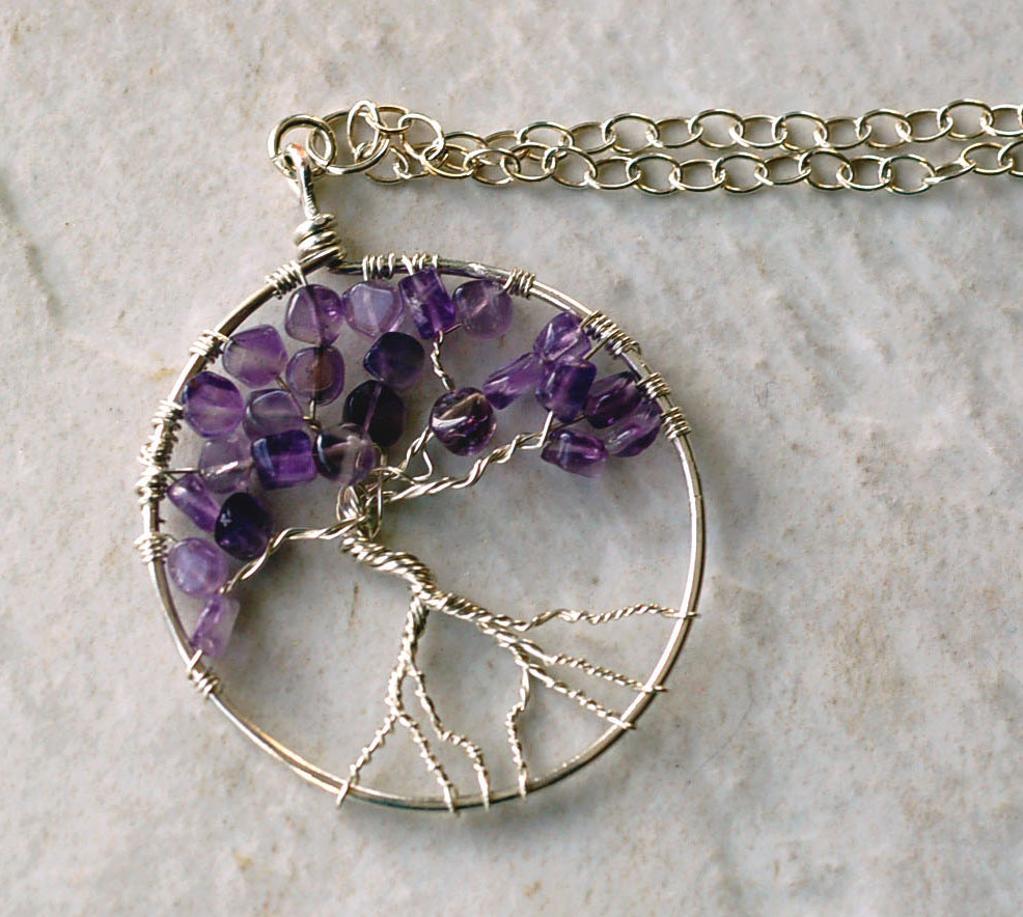 Photo via Bluprint member LoveLarisa
10. Wire Wrapped Tree of Life
Practice this wire-wrapped tree of life to nail down the basic wrapping, then go crazy making them for all your friends. You may as well get started on the gifts right away, because once you wear the necklace you'll have plenty of requests from all your friends!
Create wire-woven pendants with confidence!
Join this online class to learn everything you need to know to craft a beautiful pendant with eye-catching wire embellishments.Enroll Now »