Wire weaving patterns seem to always take a backseat to the more popular wire wrapping techniques. But wire weaving is just as versatile and useful as wire wrapping, creating dimensions and texture that look way more complicated than it actually is.
Wire weaving is an art, whether you're going for a very consistent look or for a weave that's a little wilder and unexpected. If your latest wire projects are looking a little blah, wire weaving patterns may just be the answer to that little something extra you want to add.
Learn some serious skills with these wire weaving patterns, then apply them to your own jewelry to make works of art that look like they belong in an art museum instead of on your wrist.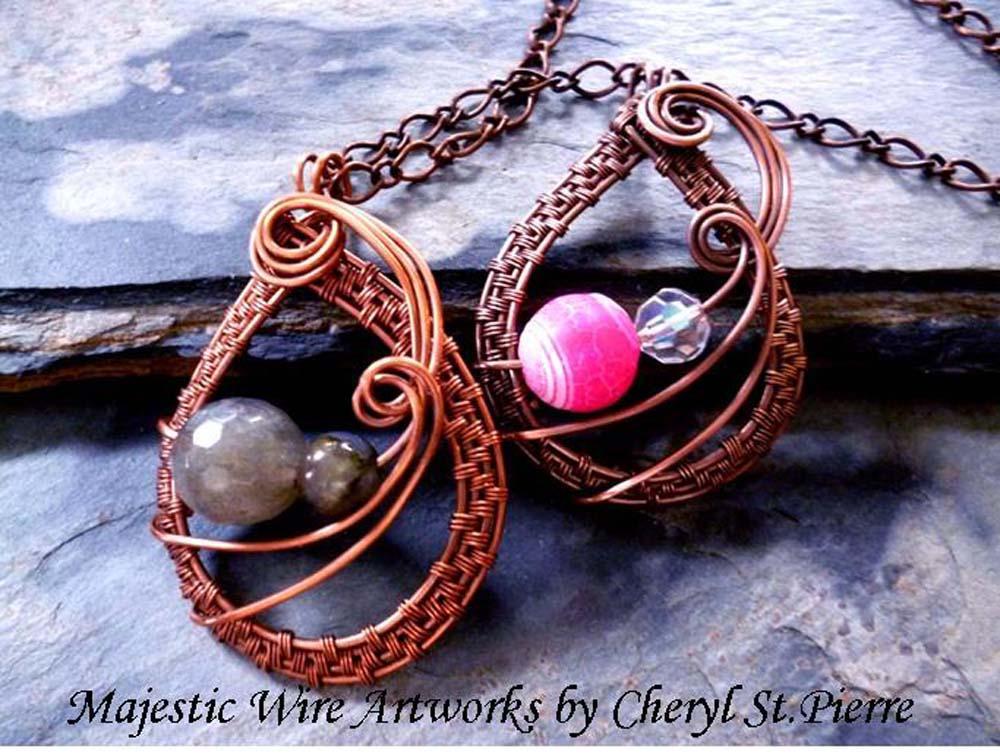 Photo via Bluprint member Cheryl St Pierre
Weave Drop Pendant
Wire is woven neatly and beautifully around copper wire to create these pendants. Once you master the technique, you can use the same pattern to create smaller-scale earrings and even use the wire weave technique for matching bracelets.
Get the Weave Drop Pendant pattern here.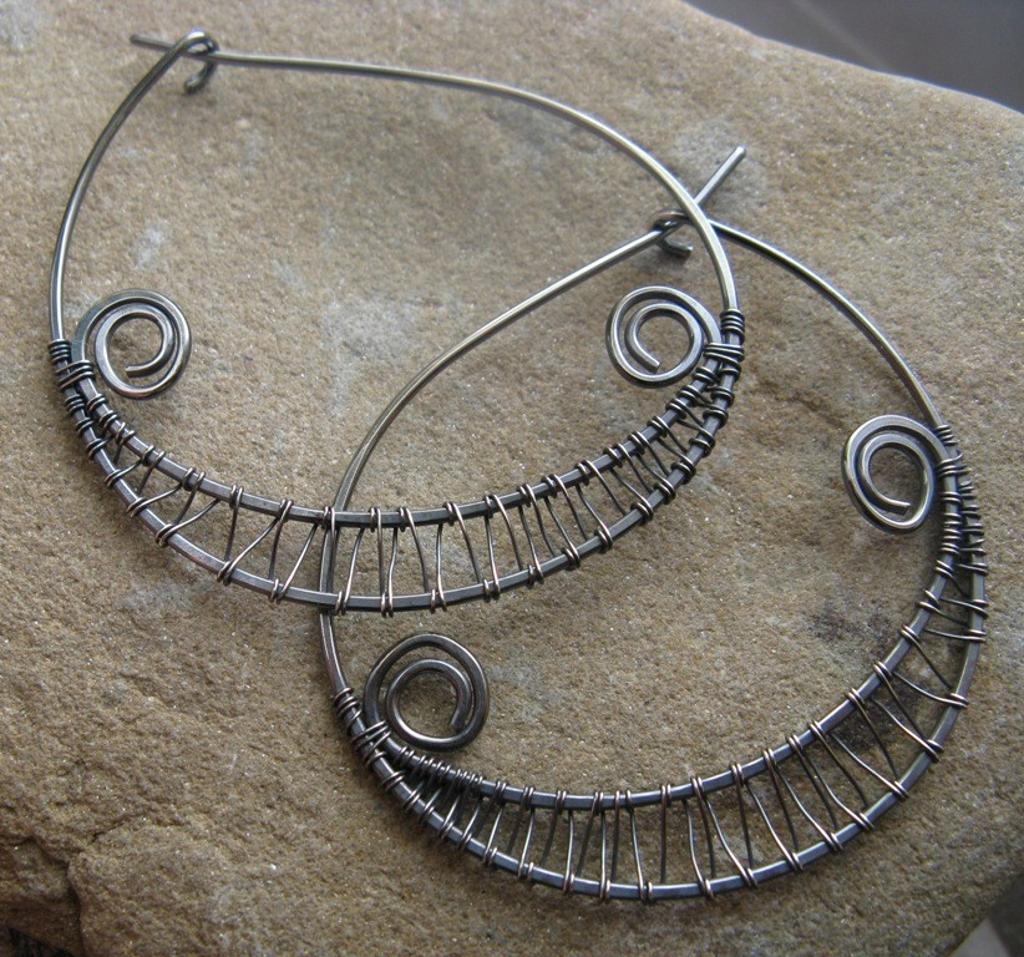 Photo via Bluprint member LottaSilverknuten
Woven Wire Hoop Earrings
If you want to learn the very basics of wire weaving, this is the perfect project. Designer LottaSilverknuten created these earrings based on the theme of Africa, inspired by large gold ear hoops. You'll need to know a few wire basics to get started, so practice your wire spiral before you get going.
Get the Woven Wire Hoop Earrings pattern here.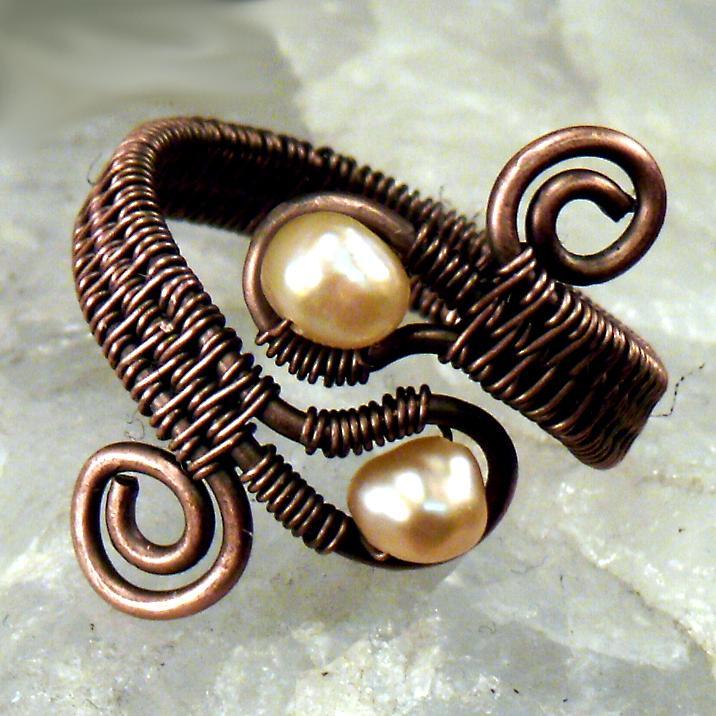 Photo via Bluprint member Anna Roberts
Double Gem Woven Wire Ring
Take those basic wire techniques to the next level with this intricate ring. You'll weave using three base wires at a time, plus learn how to wrap drilled beads into the frame along the way.
Get the Double Gem Woven Wire Ring pattern here.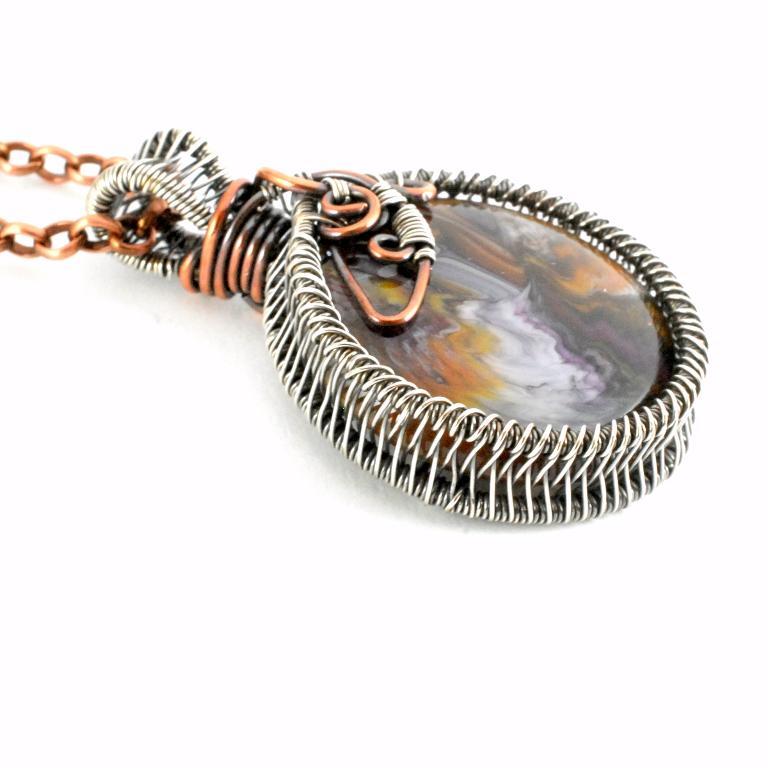 Photo via Bluprint instructor Dawn Horner
Wire Weaving Loose Bezels
Wire weaving is as functional as it is decorative. Need proof? Check out Bluprint instructor Dawn Horner's fix for a loose bezel. The wire weaving around the glass cab is not only gorgeous, but it also helps tighten and hold it in place.
If you want to know more about using wire weaving to fix a loose bezel, plus how to build a cabochon pendant from scratch, check out Dawn's class Start Wire Weaving: Cabochon Pendants.
Find out more about wire weaving loose bezels here.
Enroll in Start Wire Weaving: Cabochon Pendants here.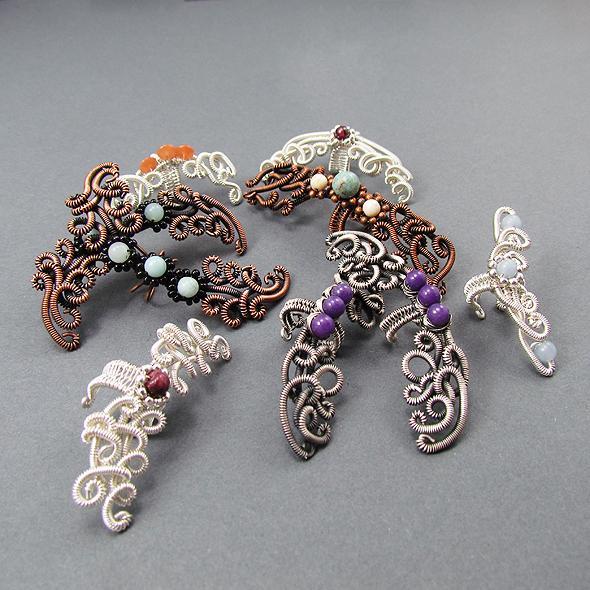 Photo via Bluprint member Gailavira
Ornate Ear Cuff Tutorial
There's more wrapping to this cuff than weaving, but if you feel inspired you can change up the techniques to create an ear cuff that's totally unique. The beads are optional too; you can even omit them and replace them with more wire weaving.
Get the FREE Ornate Ear Cuff Tutorial here.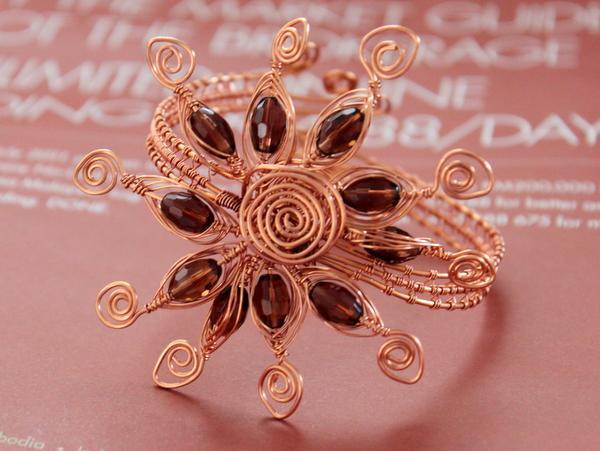 Photo via Bluprint member XQDesigns
Sunburst Bangle Wire Jewelry
 Look closely and you'll see the delicate wire weaving of this bracelet. Don't be too concerned about making all those twists and turns look perfect; the beauty of this piece is in varied spiral ends of the sunburst. The sunburst would make a great brooch on its own, too.
Get the Sunburst Bangle Wire Jewelry pattern here.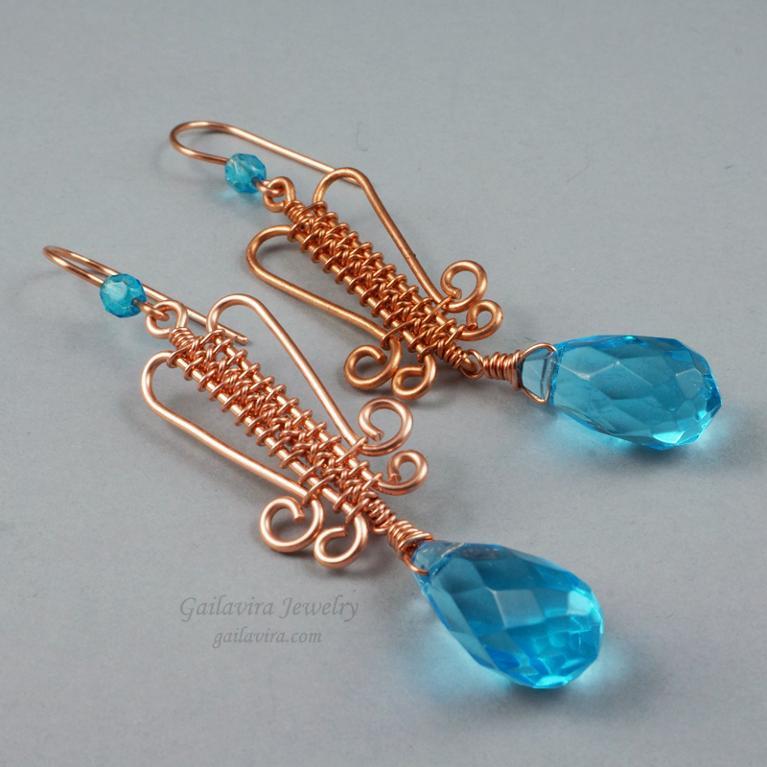 Photo via Bluprint member Gailavira
Archer's Weave Earrings
Designer Gailavira's special archer's weave looks like tiny arrows pointing toward each other in the middle of these earrings. You'll get complete instructions for the intricate weave, but you'll need to know how to wrap a briolette to add it to the bottom of the piece.
Get the Archer's Weave Earrings pattern here.
Create the jewelry you've always admired!
Learn to weave a stunning wire pendant, bail and embellishments that will showcase any stone in style.Enroll Now »