Each time the season changes, it presents an opportunity to try something new in sewing. Maybe it's a fabric you haven't dared to try yet or maybe it's a silhouette you thought you couldn't pull off.
While we don't believe in sewing trends as the be-all-end-all for the season's sewing projects, we do see it as an opportunity to experiment with some new styles and techniques that you haven't thought about before.
Which of these winter sewing trends will you try in the new year?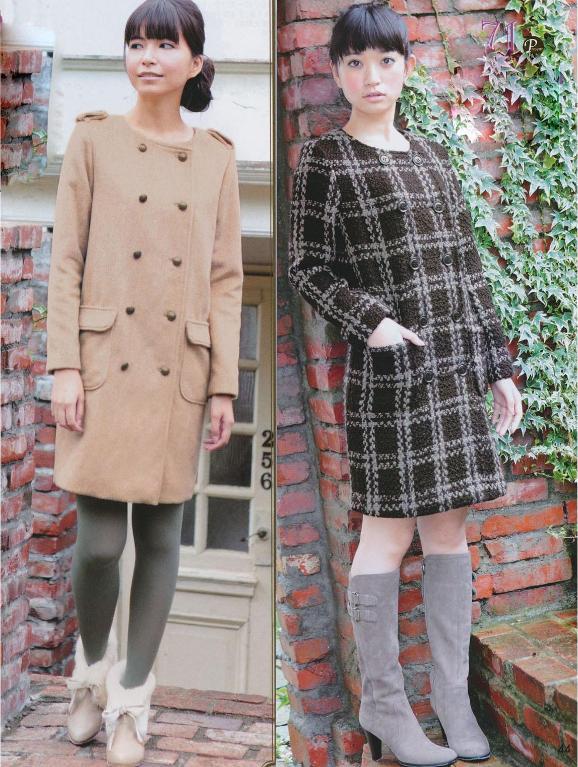 Photo via Bluprint member Amy Spence
1. Boxy Coats
This Women's Long Windy Coat doesn't have any fancy shaping, and that's exactly the point of this silhouette. This makes it easier to fit, since the boxy style won't require any tight-fitting curves that many other styles need. Plus, if you decide you don't like the style, you can always throw a belt on over top of it. 
Get this pattern »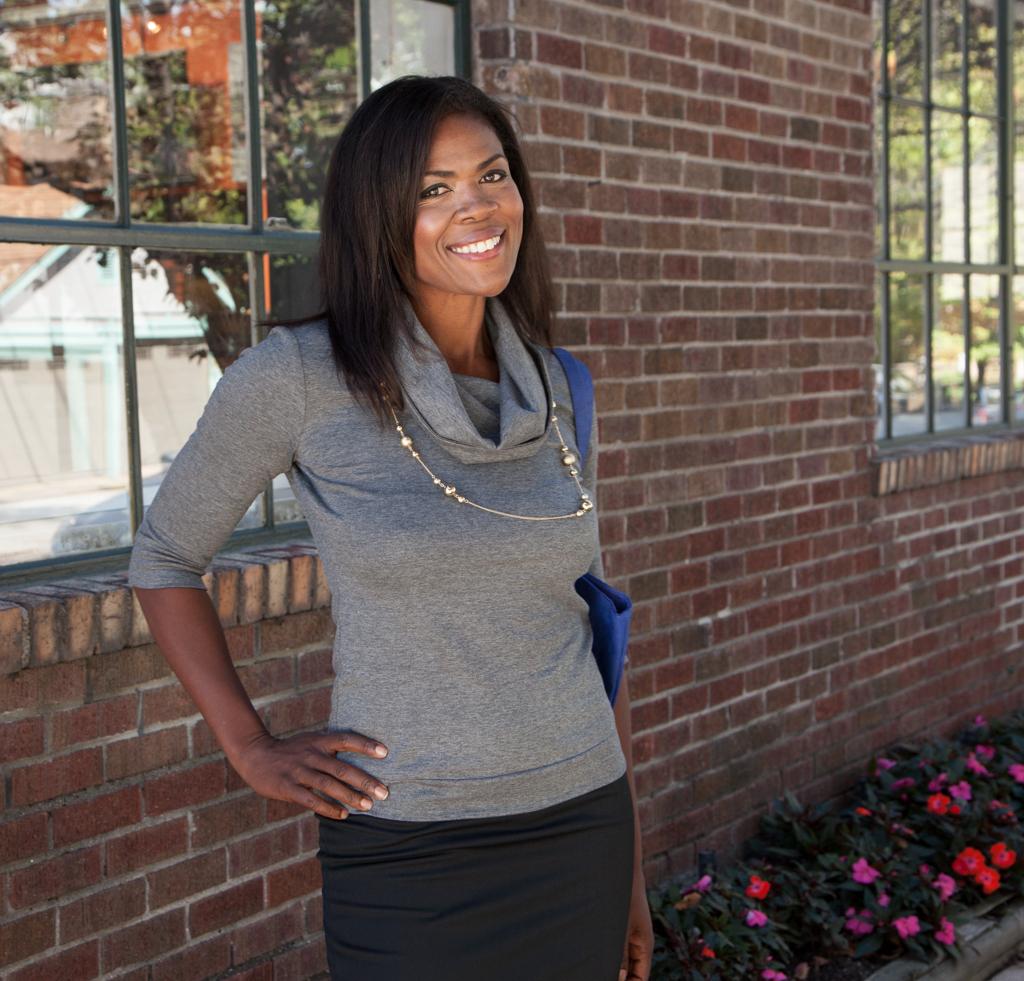 2. Cowl Necks
To go along with the loose, casual vibe of boxy coats is the cowl neck. We've seen cowl necks come and go, but we're noticing more this year than ever. This Sewaholic Renfrew Cowl Neck Sweater Kit includes the pattern plus all the cozy knit jersey you need to complete the project. The finished top is soft and perfect for layering under your favorite cardigan. An advanced beginner can complete this top with ease, and it even works well as a first-time knit fabric project.
Get this kit »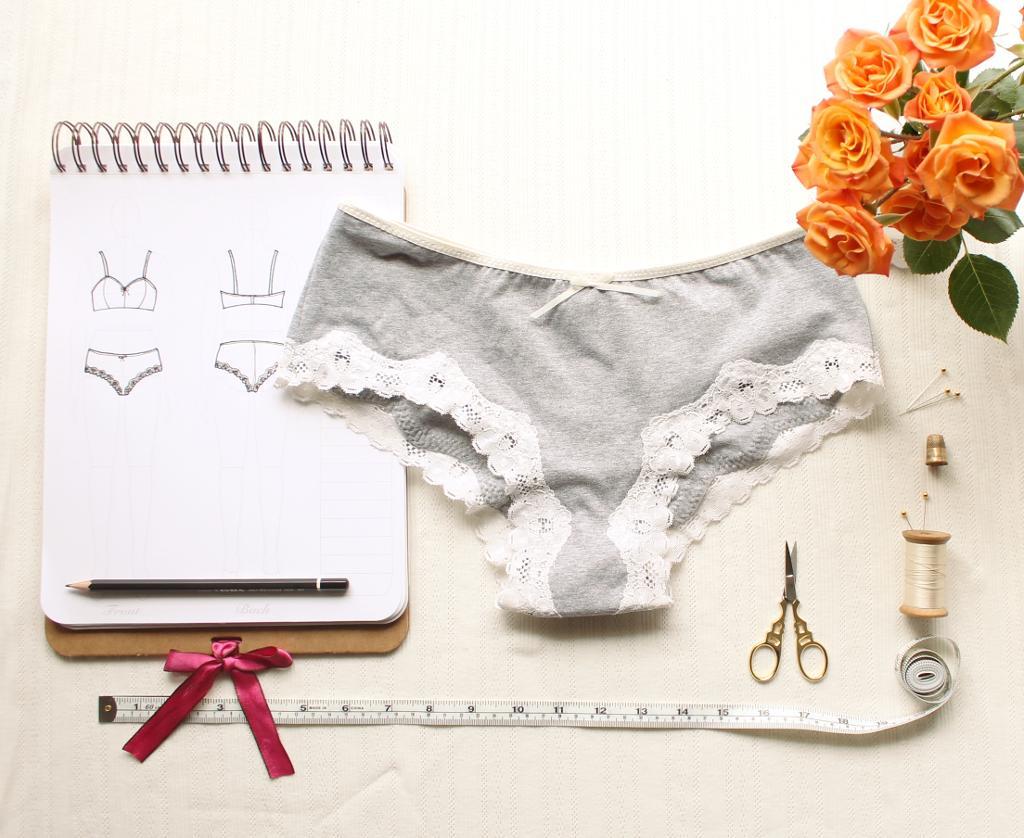 Photo via Bluprint member OhhhLulu
3. Lingerie
This winter, what's under your sweater is just as important as the sweater itself! Lingerie like these Ohhh Lulu Lola Brazilian Panties is popping up on sewing blogs and in patterns. Sewers are learning how to work with lingerie elastic as they make pajamas, slips and even bras that are customized to fit their bodies.
Get this pattern »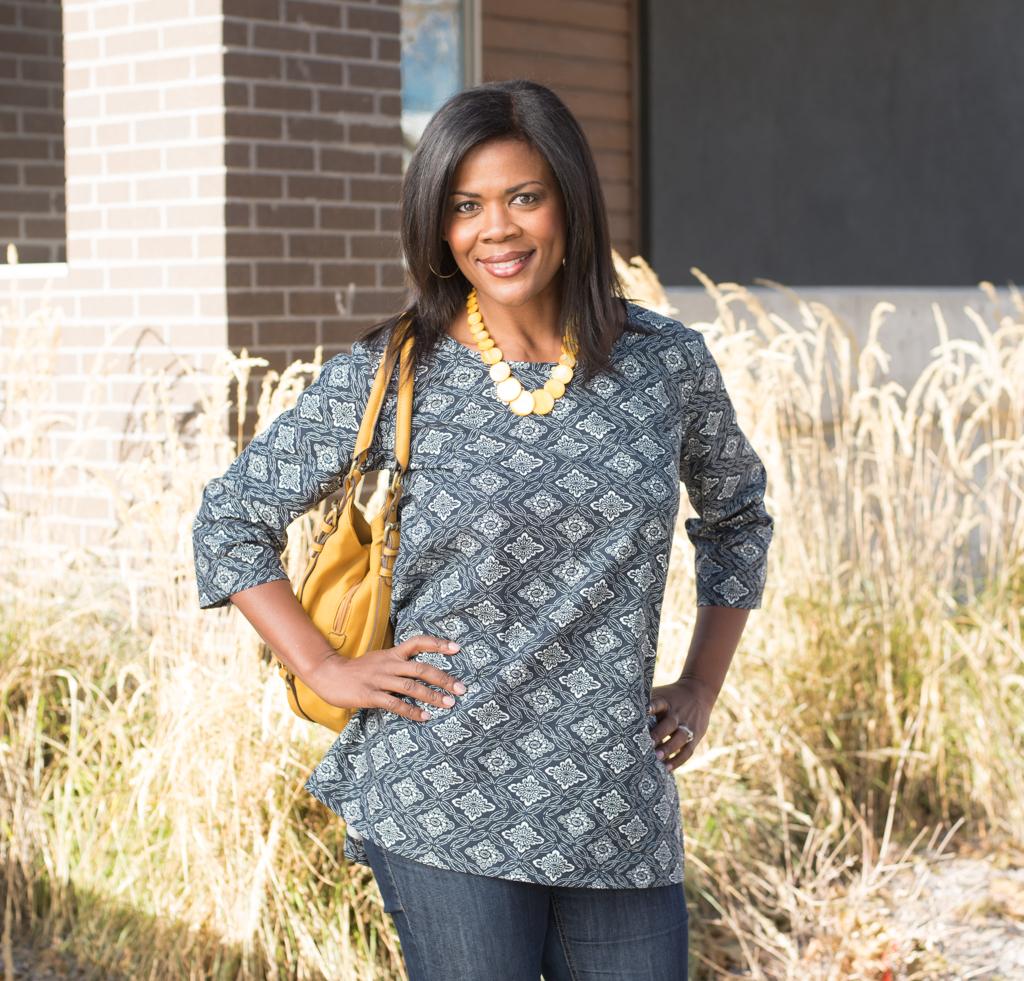 4. Tunics
We've always been fans of tunics around here. They're comfortable and easy to pair with your favorite pants. This Boro Gathered Back Tunic Kit has a ruched back seam to give you just enough shaping for a garment that's flattering but still comfy. You might even find yourself wearing your tunic right into spring and early summer.
Get this kit »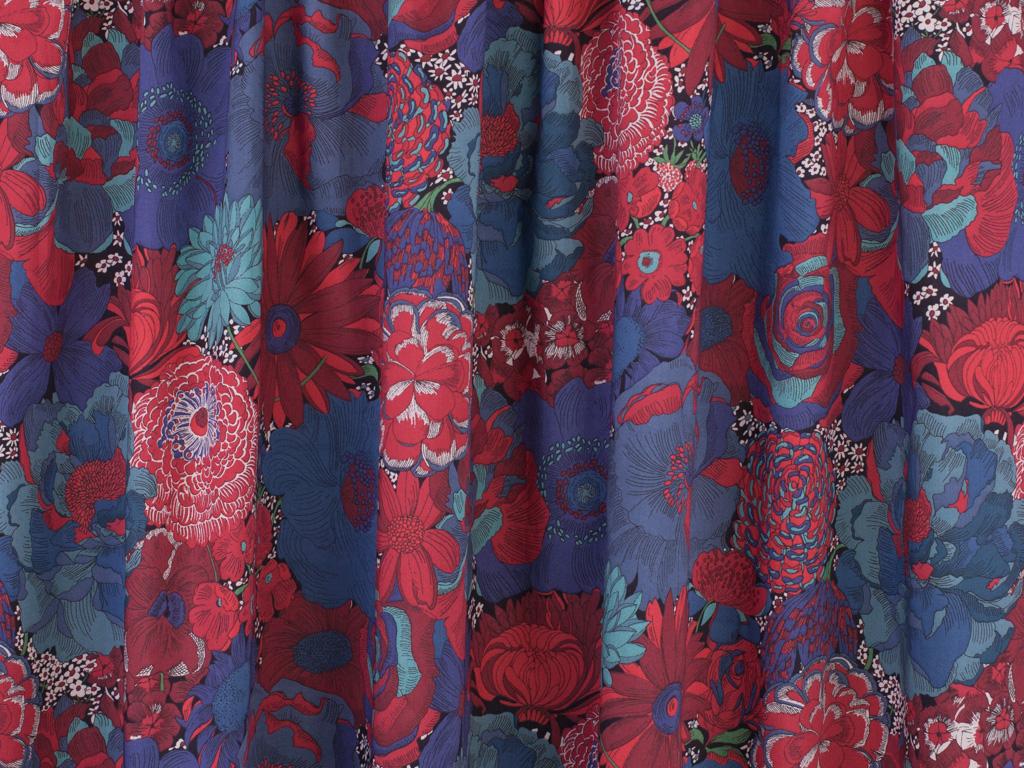 5. Winter Florals
Flowers are not just for summer. This winter, we're noticing subdued florals like this Liberty of London English Field Tana Lawn Fabric. Loving the winter floral vibe? Check out Autumn Blooms Blended Viscose Knit Fabric for a floral with a bit of stretch.
Get this fabric »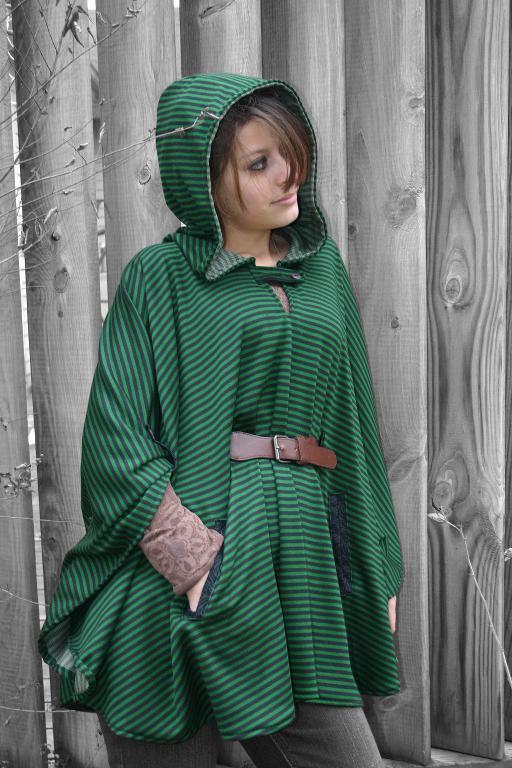 Photo via Bluprint member SUAT
6. Belted Oversized Outerwear
This winter we're seeing a lot of belts to cinch in waists on ponchos, coats and chunky knit cardigans. Sewing projects like this Ladies Riding Hood Poncho will take you through several different seasons thanks to their layering power. Oversized outerwear can be worn with skirts, too!
Get this pattern »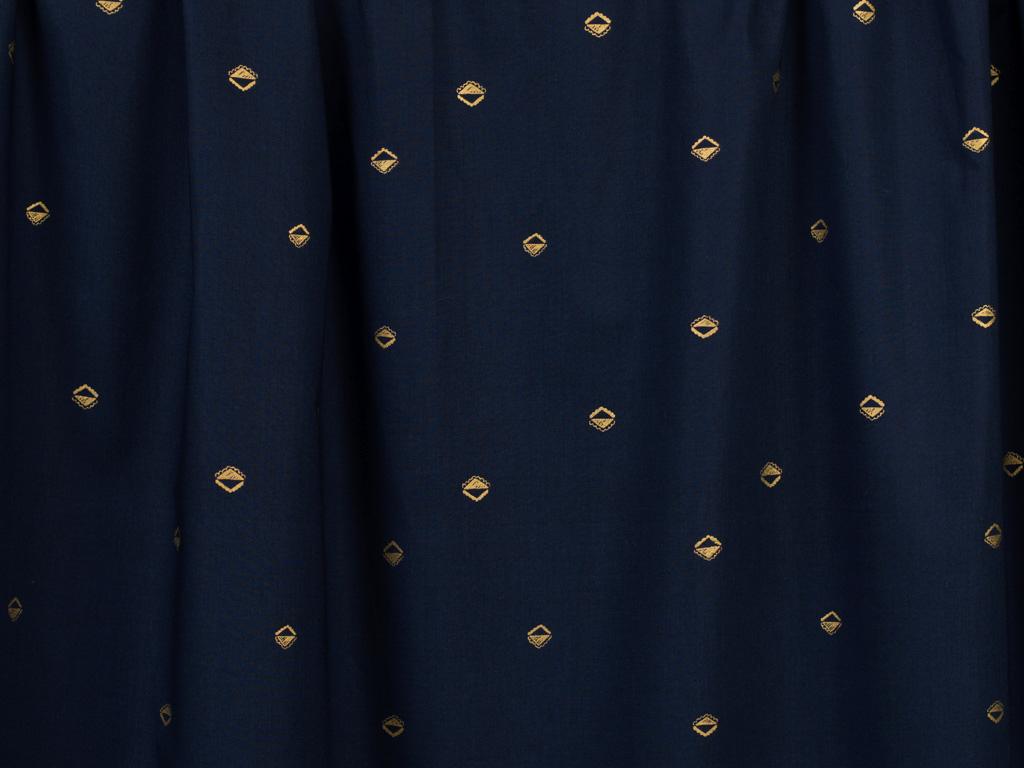 7. Metallic
We're not talking 1980s metallic here that covers you from head to toe. This winter's metallic is understated but still present in so many fabrics, like the small squares of this Cotton + Steel Mesa Lawn Sunrise Indigo. You can also check out Cotton + Steel Metallic Arrows or if you want to add some metallic topstitching, try this Superior Metallic Thread.
Get this fabric »
8. Flannel
Remember the flannel of the 90s? It's back, but this time around it's a lot less grunge. We're seeing flannel used for more than just traditional men's button-down shirts. Here in this Mammoth Flannel Shirtdress, for instance, it's giving off more of a cozy chic vibe. If you're looking for more flannel options, check out our selection of Robert Kaufman fabrics that feature many different flannel colors, including a few solids.
Are you planning on incorporating any of these trends into your winter sewing projects?
Sewing Project Kits You'll Love!
Your next project, made easy: Get a designer pattern & perfectly paired fabric.Shop Kits Now »