The leaves have all left the trees, the days are cold and the nights beg for steaming cups of cocoa enjoyed by an open fire. Winter is here, and the weather is right to get cozy and crafty. Let your painting take a cue from the season and explore these winter painting ideas.
Winter's stark landscape and quiet beauty can provide plenty of inspiration for your painting endeavors, regardless of your style or chosen medium. Here, we'll explore some of the many ways you can paint the season.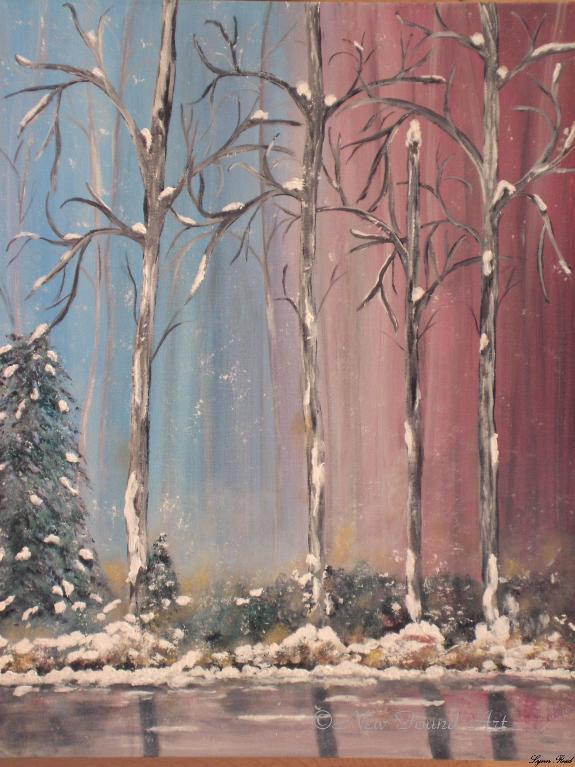 Quiet Winter painting via Bluprint member Lynn Reid
1. Winter trees
While trees lose their vibrant fall foliage in the winter, they become a totally new sort of subject matter for your painting in the winter. Without leaves, you can focus on the interesting shapes of the branches of trees, exploring the space they take up and the interesting shapes created by the negative space around them. This painterly interpretation, rendered in acrylic on canvas, shows a scene of winter trees against a pretty pastel backdrop, with bits of snow dotting the bare branches.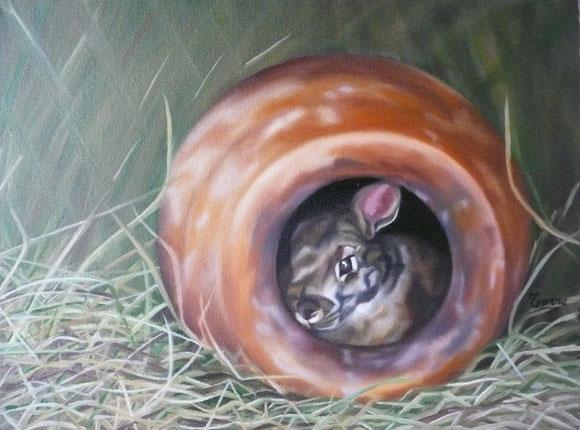 Rabbit Cozy Home painting via Bluprint member Teresa Ramsey
2. Create a cozy scene
The cold winter days beg for warmth and coziness. Keep warm by creating a cozy scene in painted form. This sweet painting, rendered in oil paint, shows a little rabbit creating a cozy little home in a garden pot stuffed with hay. The warm hues of the shelter against the cooler hues outside of it create a contrast which work well to show the warmth and coziness of the rabbit's impromptu home.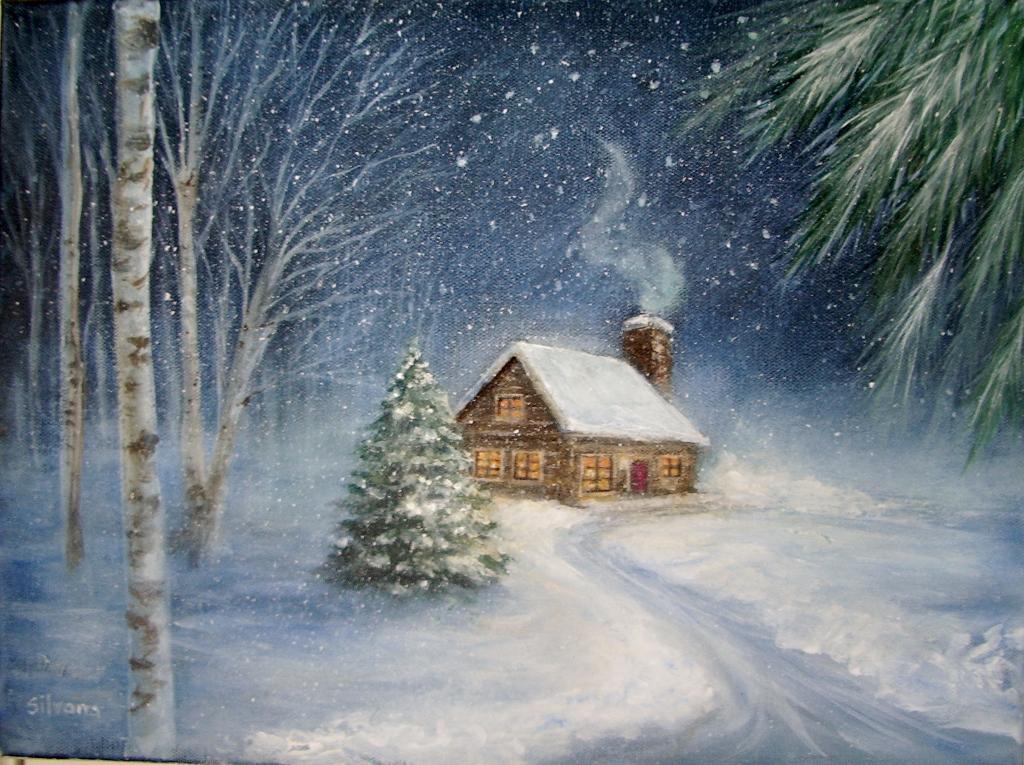 Let It Snow painting via Bluprint member Silvana Calvano
3. Snowy scenes
Snow is one of the famous symbols of winter, and it provides plenty of inspiration for a painter. You can focus on a vista of fallen snow, or, like in the scene pictured above, take inspiration from the pretty dotting of snow as it is falling. The gentle flecks of white paint add an element of movement, depth and overall interest to the scene.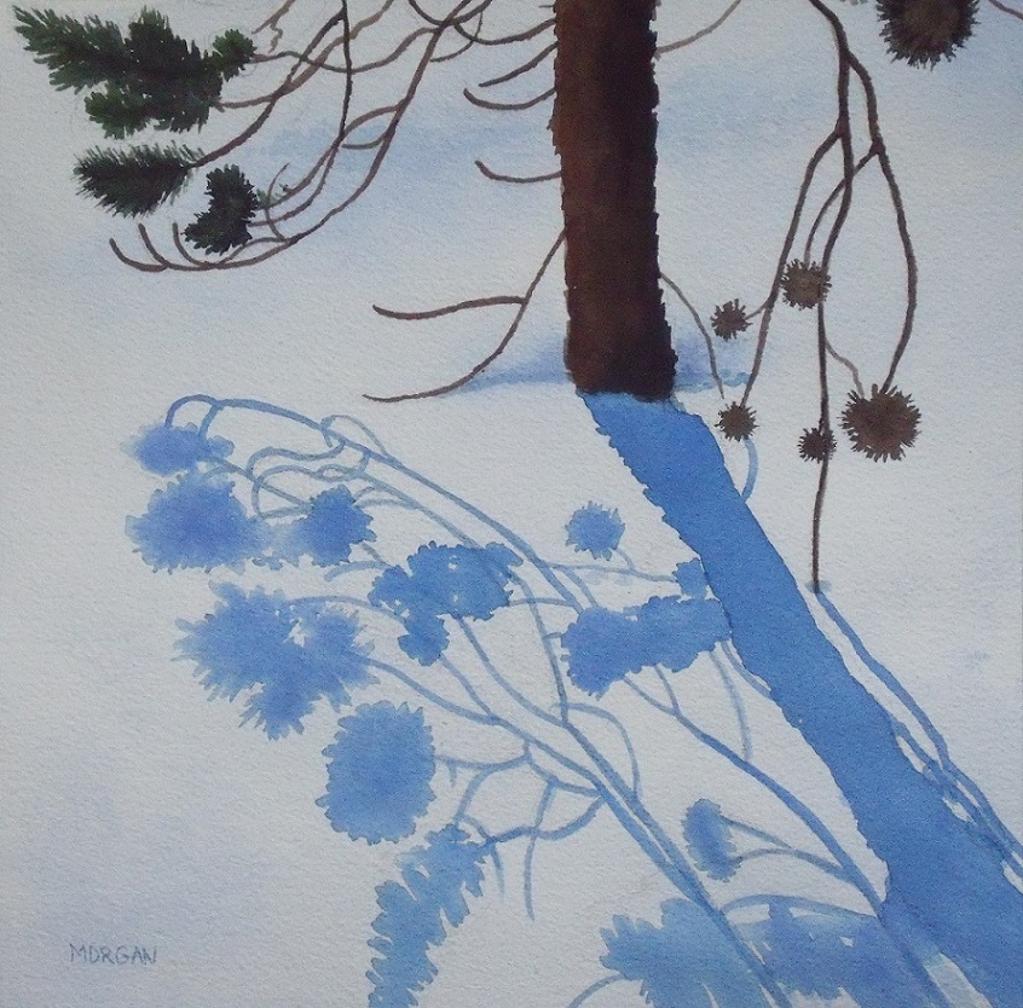 Winter Shadows via Bluprint member K Morgan
4. Winter shadows 
The sharp, glittering winter sun can create stark, beautiful shadows. Explore these shadows in your painting by focusing on the contrast, color and unique outlines created by them on the landscape. This watercolor takes a creative point of view, showing a sliver of the bottom trunk of a tree, but primarily focusing on the elaborate shadow it casts. Creative cropping and a beautiful blue on the white snow make it a striking piece.
Winter Cardinals painting via Bluprint member Garbelman null
5. Winter birds
Winter birds can provide creative inspiration for your wintertime painting. Snow cardinals, pictured in the realistic acrylic painting above, have bright colors which provide contrast to a snowy background.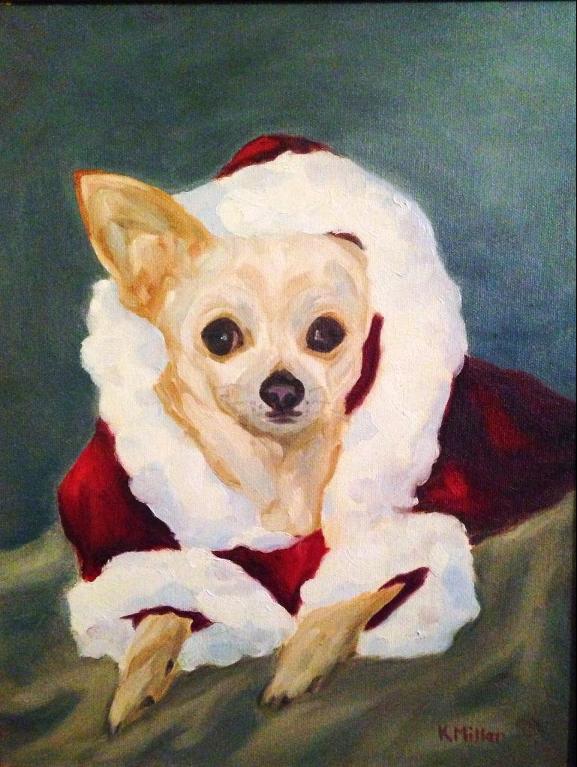 Chrismas Millie painting via Bluprint member info1934051
6. Let Santa be your muse
Winter means holiday time, so why not use Santa as your muse? The "santa baby" factor is strong in this whimsical oil painting, which was created on canvas board. This pet portrait features a realistically rendered little dog wearing an adorable Santa costume. A limited palette makes every color pop in this painting, which is rich in holiday joy.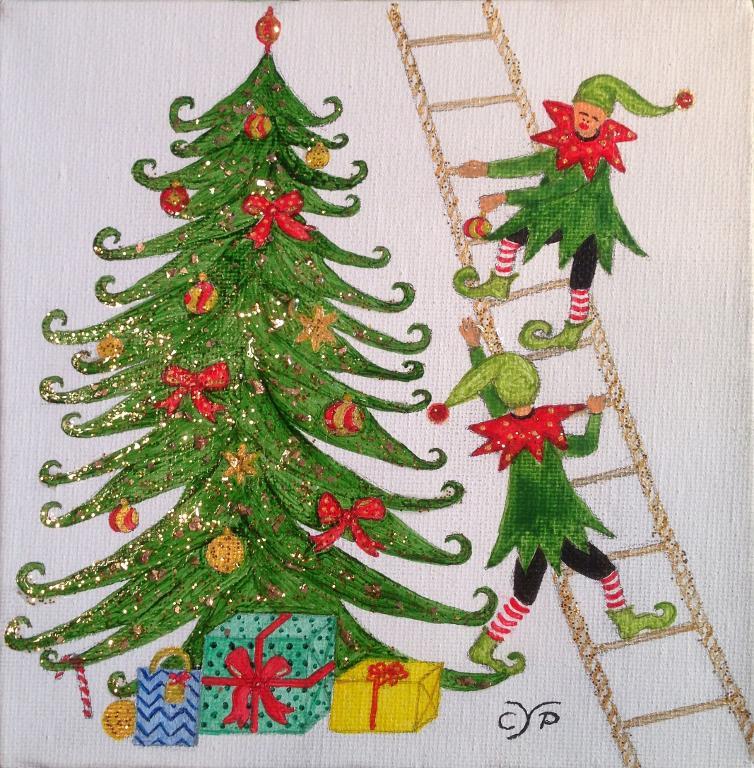 Merry Christmas from Elves via Bluprint member Christina Youdan-Pfistershammer
7. Holiday whimsy
Whether it's the glowing light on a menorah, a joyous New Year's scene or a Christmas wonderland, the seasonal holidays can inspire your painting. The above painting was rendered with acrylic on canvas, featuring a whimsical scene of elves appointing a tree with gifts and decorations. Golden glitter accents give it an added luster. Exploring holiday themes with a sense of whimsy is a truly enjoyable way to take inspiration from the winter season.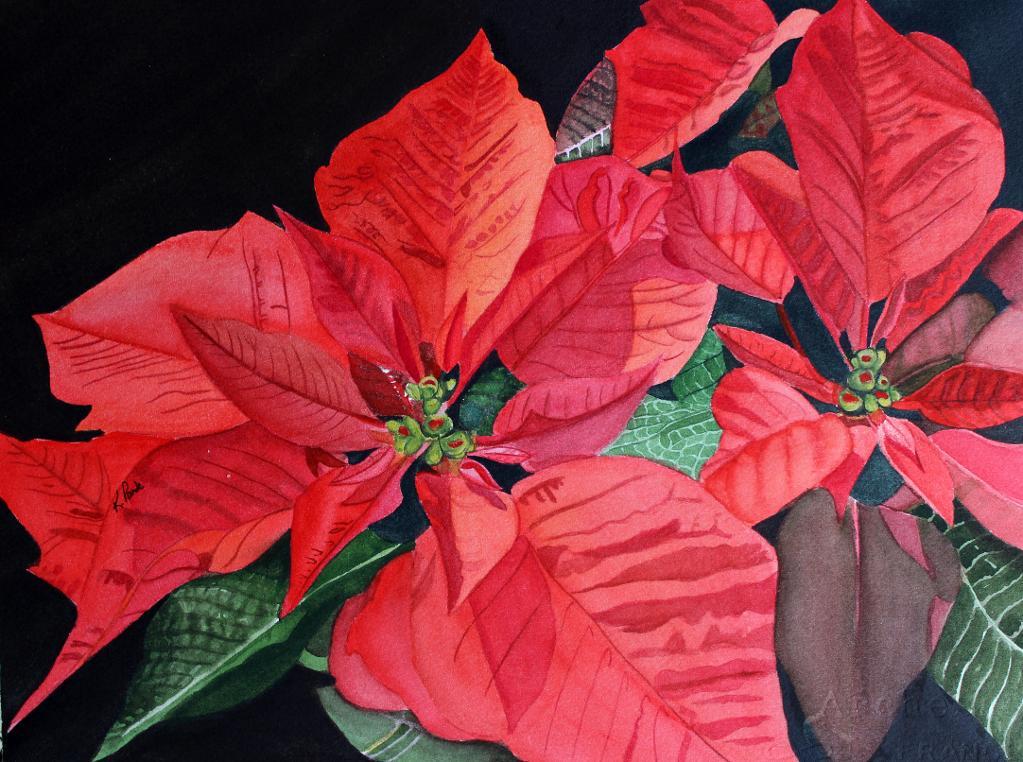 Poinsettia painting via Bluprint member k_e_park2354738
8. Poinsettia 
While most people think of flowers blooming in the spring, there are some beautiful winter plants that can provide subject matter for your painting in the wintertime, too. For instance, the vibrant and uniquely shaped poinsettia. This close-up scene of a poinsettia, rendered in watercolor, is painted in a realist style, but the close cropping make it look like a fiery, geometric star. 
What is your favorite thing to paint in the winter?
FREE painting prompts: Get your list now
Discover a downloadable list of 140 painting prompts that will keep you feeling inspired and excited about your art. Get my free prompts »