With such an exciting and heart warming season just around the corner, it's only natural to start salivating over all of the wondrous sweet delights your tastebuds may be treat to!
We're sharing our list of top tempting winter cake flavors as inspiration, along with decorating and recipe tips to help you come up with cake designs perfect for the festive season. You'll be whipping up an array of delicious show-stoppers in no time!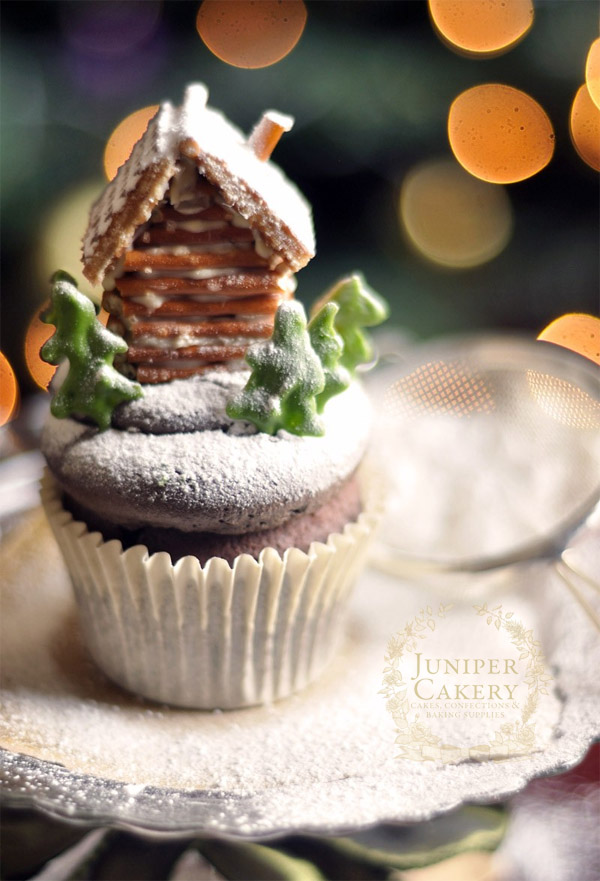 All photos via Juniper Cakery
Chocolate with chilli
Adding chopped chilis or even jalapeno peppers into chocolate cake batter or buttercream is great for the more adventurous. This sweet and spice cake flavor is also wonderful for those cold, blustery winter weekends when you're snuggling up and watching festive movies — perfect for warming up your tummy.
Decorating ideas
The above pictured cupcake is a chocolate cupcake filled with a chocolate and chili-infused ganache. To mimic this flavor, we created a cozy winter scene using mini caramel waffles cut into squares for the cabin rooftops, pretzel sticks for the "logs," melted green chocolate for the trees and confectioner's sugar to replicate snow!
Recipe tweaks
You can be even more adventurous with this combination and whip up a chocolate with beet or chocolate with pumpkin cake. A fabulous baking tip is to try adding a little beet or pumpkin puree into your chocolate cake batter for a more moist cake! Use dairy-free "butter" in your buttercream to fill your cake layers along with melted vegan chocolate and chopped chilies for a silky smooth buttercream with a kick.
Crème de menthe
Crème de menthe is a fantastic bright green liqueur used in cocktails such as the Grasshopper. Perfect for grown-ups, adding a splash of minty crème de menthe into a dark chocolate cake or even swirled into white chocolate buttercream adds an ideal punch of flavor to cakes for winter events.
Decorating ideas
Of course, the traditional green color from the liqueur makes for a great design inspiration. Decorate using speckles of green for a cheery and festive design, just like the macaroons pictured above!
Recipe tweaks
Add chocolate chips for a little bit of fun! Why not even whip up some bite sized treats like macaroons, sandwich cookies or whoopie pies with a flavorsome creme de menthe filling?
Give Craftsy's delicious Swiss Meringue Buttercream recipe a try with some added rème de menthe and a generous helping of melted white chocolate for a delightful treat sandwiched between your favorite go-to chocolate cake recipe! You can add a little playfulness by baking up three different flavored layers and create a Neapolitan-style dessert too.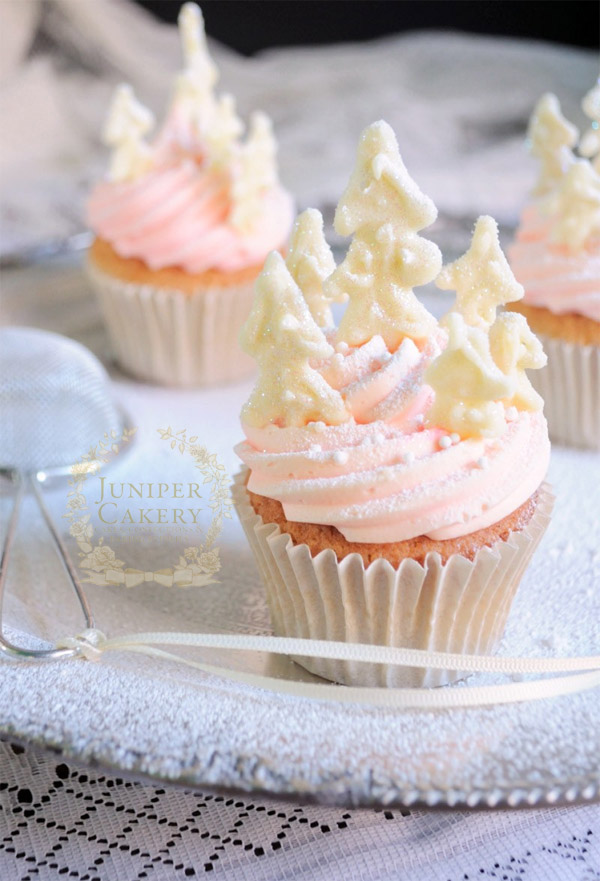 Candy-inspired flavors
We love that the festive winter season brings fun, candy-inspired treats to the table, from peppermint swirl sugar cookies to gingerbread houses studded with gumdrops! Let your imagination run wild with all of the fabulously sweet cake and cupcake flavor ideas you could bake. Some great candy-inspired flavors try try out include white chocolate, cotton candy and candy cane; blueberry, raspberry and popping candy; or crushed peppermint candy with mixed chocolate chips and marshmallow fondant!
Decorating ideas
A wonderful idea is to bake and carve a gingerbread cake into a quaint house shape, fill with assorted candies as you would with a pinata cake and decorate with lollipops, candy canes, gum drops, chocolate and bubblegum! For smaller baked treats, create icicle cupcakes with white cakes swirled with frosted blueberry and vanilla butterceam, then make your own glistening rock candy cupcake toppers to decorate!
Recipe tweaks
An essential bit of advice is that when it comes to candy-influenced festive recipes, let your imagination run wild — be a kid again. Think… if you were 10 years old and locked in a candy store, what sweet combinations would you be eating?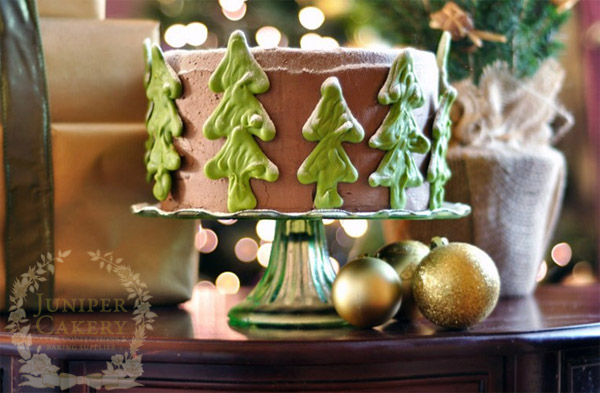 Chocolate and peppermint
Good old-fashion chocolate and peppermint combinations are always crowd-pleasers at festive get-togethers, but why not play with adding in different dimensions of taste, from whipped Chantilly cream between cake layers to crushed chocolate cookie or melted white chocolate in some silky buttercream?
Recipe tweaks
Adding a twist on a favorite recipe is always a fantastic opportunity. When dreaming up drool-worthy recipes, try to stretch/ limit yourself to three separate flavors. This helps keep a recipe uncomplicated while still allowing for a third wildcard ingredient. In this case, chocolate and peppermint are two base ingredients. So, your "wildcard flavor" could be anything from rocky road fudge pieces, to confetti, to cookie dough or even peppermint patties blitzed and added into your buttercream!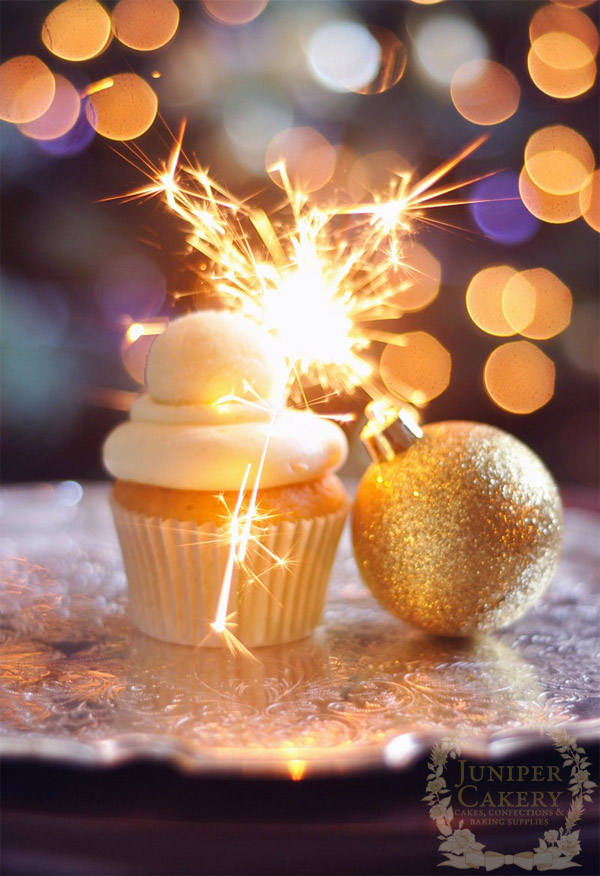 Cocktail inspired
If you're looking for a more playful winter cake flavor — one with a more grown-up feel — why not opt for a cocktail inspired treat? There are so many brilliant ideas out there from Cherries Jubilee and Brandy Alexander to Raspberry Mojito and Bellini! For the cupcake above we whipped up a cinnamon and brown sugar-infused caramelized peach preserve to fill the inside of a Prosecco cupcake to create a fun Bellini inspired cupcake!
Recipe tweaks
When working with alcohol, it's easiest to add boozy beverages to fillings or buttercream. Liquor can make batter a little wetter than normal, which can result in less of a raised cake. Also, some alcoholic flavors can bake out.
When making our strawberries and champagne cake flavor, we add enough alcohol to taste into our home-made preserves and then add a little into our buttercream to pump the flavor up a little more! For recipes that require alcohol in the batter, try reducing the alcohol down to an almost concentrated syrup-like texture; this gets rid of as much moisture as possible!
With so many amazing flavor combinations around during the winter season we bet you're now inspired to bake up a storm in your kitchen… Or, perhaps you're simply excited to to get taste testing!
You're going to love this online cake decorating class!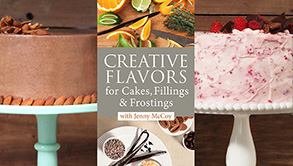 Discover a variety of inspired flavor combinations from nine base recipes, and make irresistible cakes! Create a dark chocolate layer cake, perfect white cake and yellow sponge cake enhanced with flavors like toasted coconut, espresso almond, fresh raspberry and more.
Join renowned pastry chef Jenny McCoy in six easy-to-follow video lessons as you learn how to dream up and test your own flavor pairings for cakes, fillings and frostings that are tailored to any palate. Watch anytime, anywhere, forever and get all the answers you need directly from Jenny.
What's your favorite festive flavor?