We all have our go-to knitting style — how we hold our needles, how we throw our yarn — and not everyone's is the same. There's one style that's recognizable even from afar: It's called Portuguese knitting, and it involves wrapping the yarn either around your neck or through a pin attached to the front of your shirt.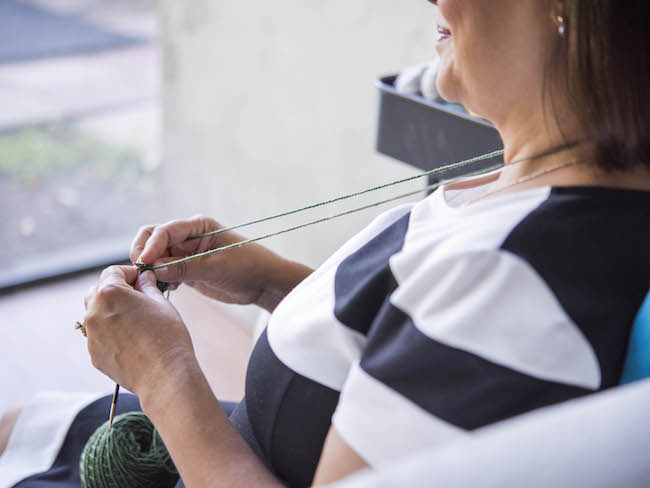 This knitting style is different not only in how you hold the needles and yarn, but also in the way you make the stitches. Because of this, many knitters are intimidated by it — but that shouldn't be the case!
If you experience any of the below, you might want give Portuguese knitting a try!
1. Injuries, wrist pain, carpal tunnel, or arthritis stop you from knitting as much as you'd like.
If your current knitting style is painful in any way — whether it's in your fingers, wrists, or arms — then you should try a different style. In Portuguese style, the movements are slight and small, so it's better for your hands. The primary movement is just a flick of the thumb!
2. You never seem to get gauge.
If you never seem to get gauge with your current way of knitting, then it's possible that a different style will change your tension and help get gauge.
Let's say, for example, that you always meet the stitch gauge but never quite seem to meet the row gauge. Trying a different style totally changes your stitches, so it might also help to meet the gauge requirements.
3. Purling often slows you down.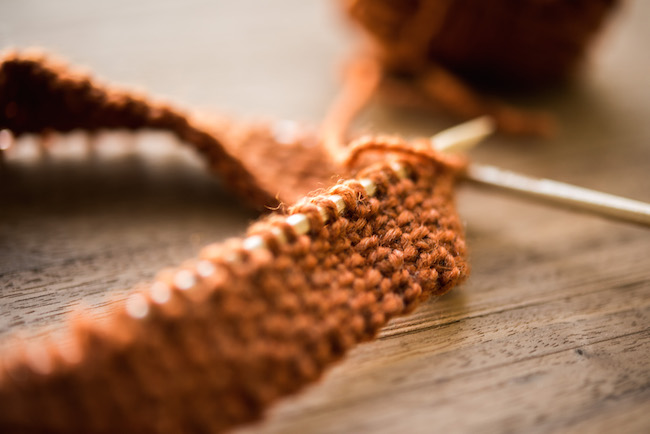 Portuguese knitting changes not only where your yarn comes from, but also how you form each stitch. The Portuguese style of purling, like knitting, just requires a little flick of the thumb. So it's much faster and easier than a purl stitch in Continental or English style. You may actually like purling if you try it Portuguese style!
4. You want to try something new.
Sometimes it's nice to change up your knitting routine! If you're knitting lots of stockinette stitch, for example, things might get a little monotonous in your usual style. You can spice it up by trying Portuguese style. You may even decide that you want to knit several other projects in this style if you like how it feels.
5. You like new knitting notions and toys.
For Portuguese knitting, the yarn can be threaded through a pin on your shirt. These pins can be quite lovely, so you might be tempted to start your own collection! (You can even make your own pin, opening up an entirely new DIY obsession. Don't say we didn't warn you!)
6. You knit a lot of colorwork.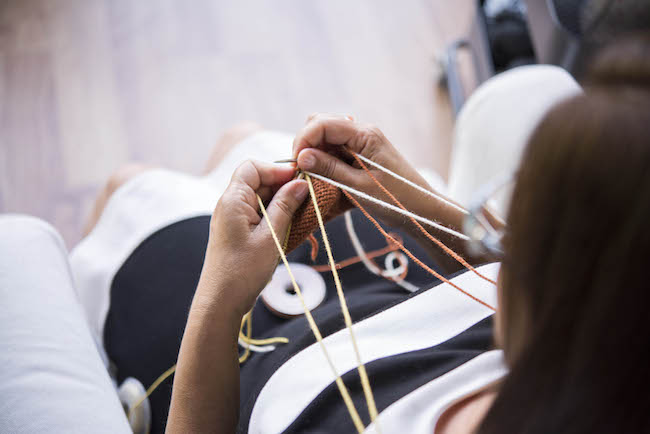 Since the yarn is threaded through a pin, different colors can be separated using different pins. That means that your separate balls of yarn are less likely to get all tangled. This can also improve your tension and keep an even gauge in colorwork.
7. You want to knit faster.
Some knitters find that knitting Portuguese style is faster than other styles like English and Continental. If you're up for the challenge, try out Portuguese knitting to see how it compares to your usual style. You'll have to practice a bit, of course, to get the rhythm of the stitches. Once you're used to holding the yarn and forming the stitches in this new way, you'll be able to judge the speed more easily.
Have you ever tried Portuguese knitting? Tell us about your experience in the comments!