Even as a knitter, it's a question I ask myself: Why knit socks when you can buy them?
As I knitted away on a pair I stitched for my dad for Christmas, this question came up over and over. Those teeny-tiny needles cramp my hands, and it takes hours to see any kind of progress. Why am I knitting these socks?!
Despite the tiny needles and countless hours of knitting, there are plenty of reasons why knit socks are better than store-bought ones.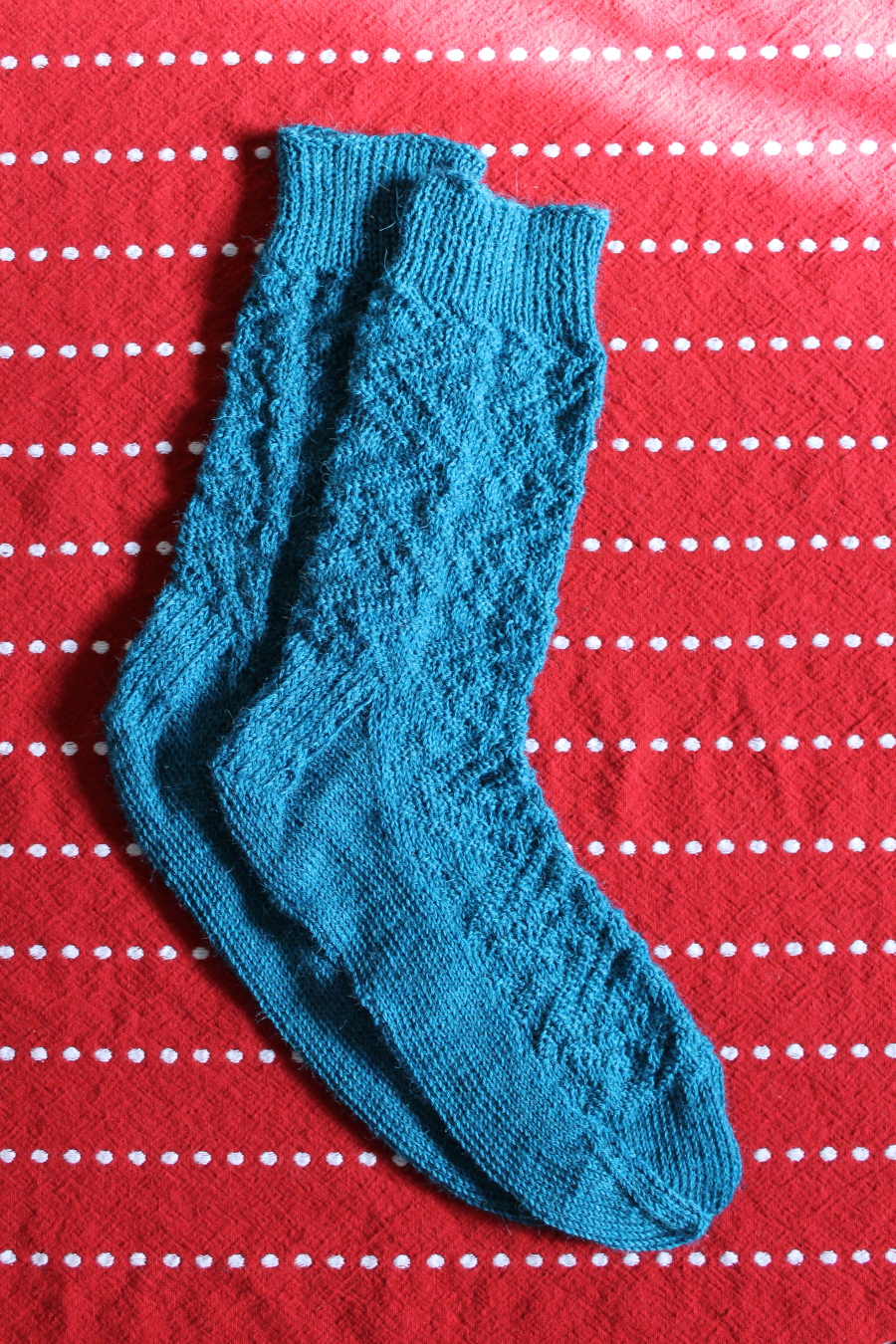 My dad's Christmas socks made using the For My Man Socks Kit
1. They're warm and comfortable.
Have you ever slipped your feet into a pair hand knit socks? It's hard not to say, "Ahhhhhh" as you feel the warm stitches glide over your toes. Store-bought socks just don't compare.
2. They're sturdier.
Sure, handmade socks do eventually wear out, but in my experience they don't wear at nearly as easily as store-bought socks. Most patterns, including the For My Man Socks Kit I used to make my dad's socks, use some kind of technique to make those heels super durable. That's usually the first part of my store-bought socks to get holes, so I understand how important it is to make a sturdy heel.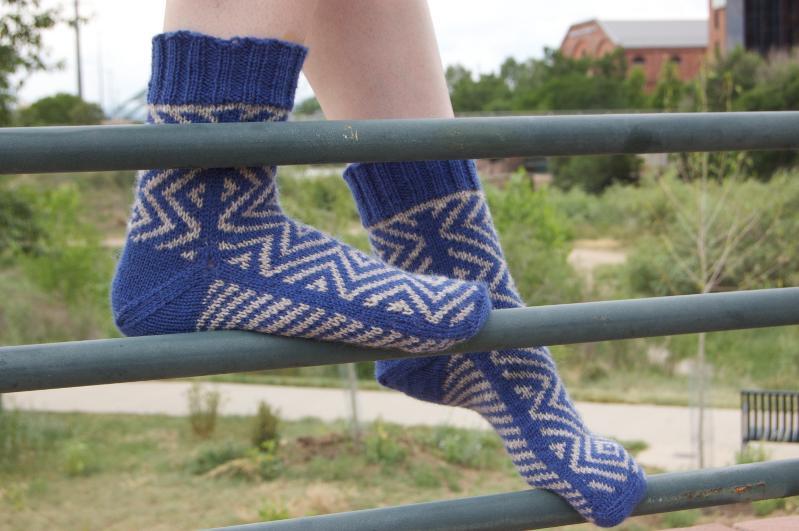 Photo via Craftsy instructor Donna Druchunas
3. They're more unique.
It's difficult to find store-bought socks that have personality. Most of the unique store-bought socks I've purchased wear out in a matter of weeks if I wear them frequently. There are countless color and design options for hand knit socks. One of my favorite designs is the Bosnian Colorwork Socks pictured above, designed by Craftsy instructor Donna Druchunas for her Knit Sock Workshop class. I dare you to find a pair of socks that awesome in a store!
4. They're customizable.
Whether you're looking for the perfect fit or the perfect design, hand knit socks have it. I have a particularly large foot, so often store-bought socks slide into my shoes. (You might have the same problem if you have a small foot!) I love that I can knit a sock that is the exact same length as my foot without making any crazy pattern alterations.
5. You don't need a lot of yarn — or supplies.
Unless you're knitting knee-highs, one ball of sock-weight yarn usually does the trick to make a pair of socks. And as for knitting needles, you'll just need a small pair of double-pointed needles — or circulars if you're a fan of the Magic Loop. Needle size for using sock-weight yarn is never a surprise; you'll probably be using needles that are around a size 1 for most patterns.
6. They're portable.
Socks are small, so they're easy to pop into your bag for on-the-go knitting. You can knit them while you're in the doctor's office waiting room, on public transit, in the car — practically anywhere. I also like taking them to stitch groups. Plus, if you're an expert sock knitter, you may not even need to constantly refer to a pattern, making it even easier to knit on the go.
7. They're great for learning new techniques and brushing up on old ones.
When you knit a sock, you're learning techniques that you'll use in many other knitting projects. Sure, turning a heel is unique to sock knitting, but you can take techniques like picking up stitches and apply them to lots of other patterns. Sock knitting is also a great time to learn new techniques, from colorwork to stitches you might not be familiar with. The best part is that if you make a mistake, it's hard to spot it on those tiny rounds.