Imagine, if you will, a perfect brownie. It's chewy, dense, sweet, flavorful and chocolatey. Now, remove the dark or semisweet chocolate in this fantasy, and put white chocolate in its place. These white chocolate brownies have the perfect brownie texture, but the sweet, caramel flavor that can only come from white chocolate.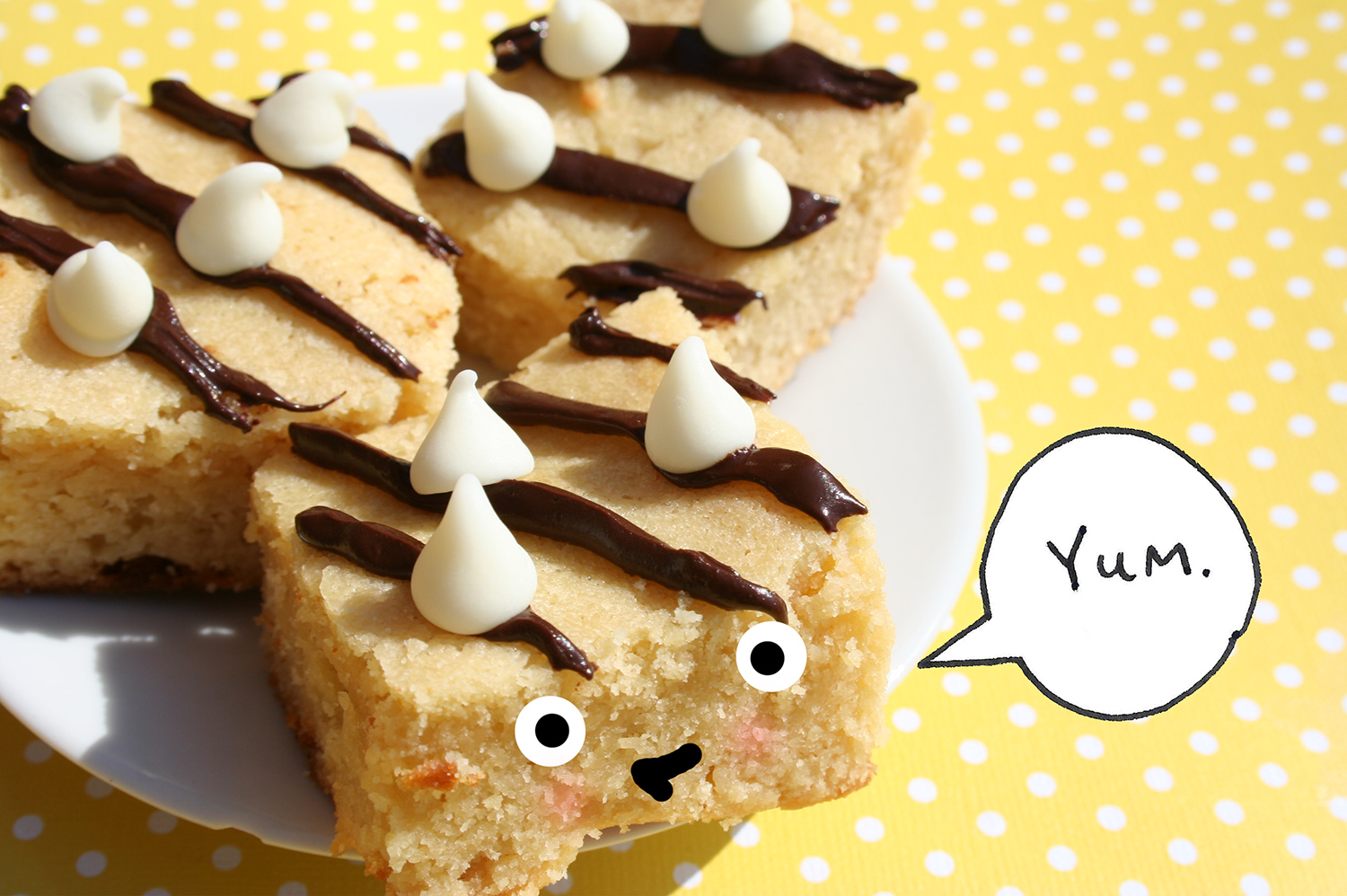 Photos via CakeSpy
Visually, they may resemble shortbread or cake bars, but don't be confused: These white chocolate treats have the heart and soul of a brownie.
They have the perfect texture that's somewhere between cake and cookie, with a pleasant "chew" on the outside and just a touch of a fudge-like quality in the center. With a slightly caramel-like flavor, these simple bars are almost alarmingly addictive. Luckily, the recipe comes together in minutes, so it's no sweat to bake up a second batch on the fly.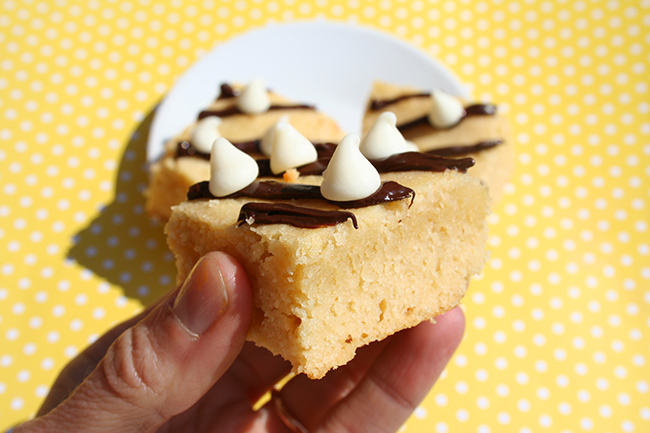 White chocolate brownies recipe
Adapted from Just So Tasty
Makes 16 small brownies, or 9 large brownies 
For the brownies:
13 tablespoons (1 stick plus 5 tablespoons) unsalted butter, cut into cubes
7 ounces (two 3.5 ounce bars) white chocolate, coarsely chopped 
½ cup brown sugar, packed 
1 teaspoon vanilla 
¼ teaspoon salt 
2 large eggs, at room temperature 
1¼ cups flour 
For topping (optional):
1 ounce melted chocolate 
¼ cup white chocolate morsels 
Step 1: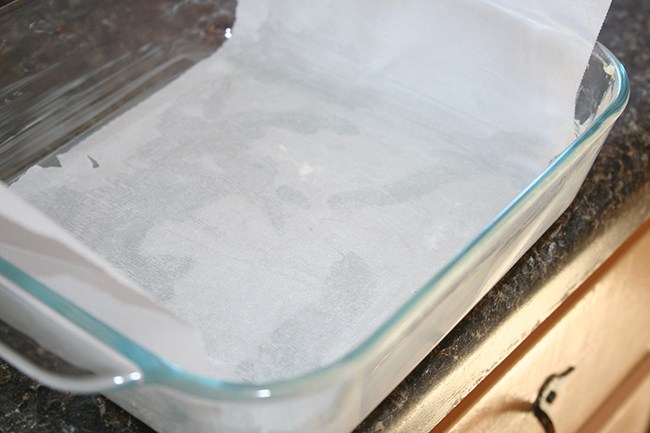 Position a rack in the middle position of your oven; preheat the oven to 350 F. Generously grease an 8-inch square baking pan. Line the bottom with a strip of parchment paper, cut long so that "arms" extend on either side of the pan for easy removal later. Grease the top of the parchment paper. Set the pan aside. 
Step 2: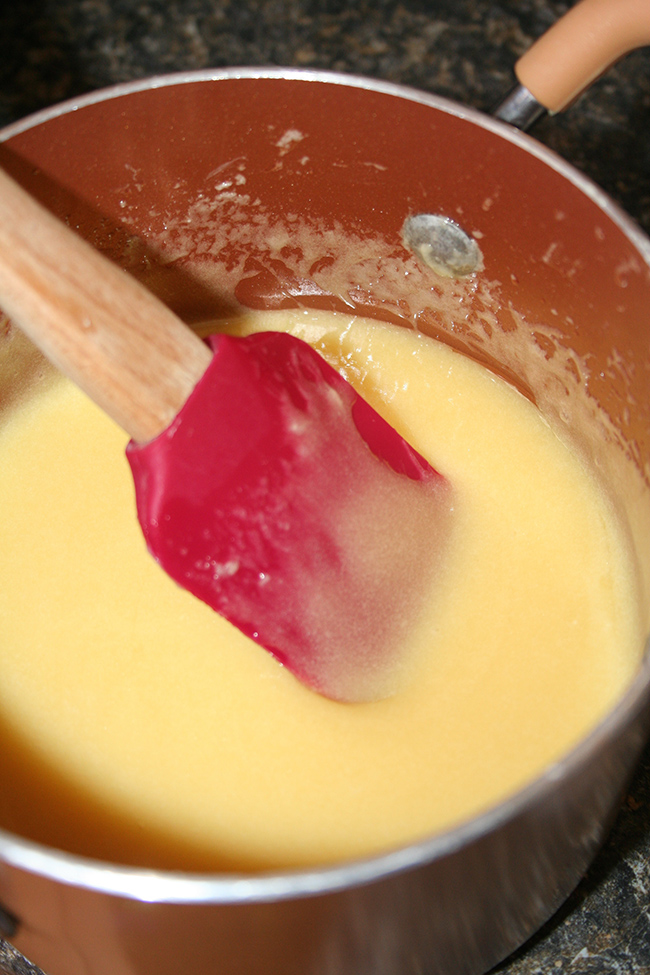 In a large, heavy bottomed saucepan, combine the butter and white chocolate. Melt over medium-low heat, stirring occasionally, until the white chocolate and butter form a creamy, thick liquid with no visible chunks of white chocolate remaining. Remove from heat, and stir in the sugar, vanilla and salt. 
Psst! 
Step 3: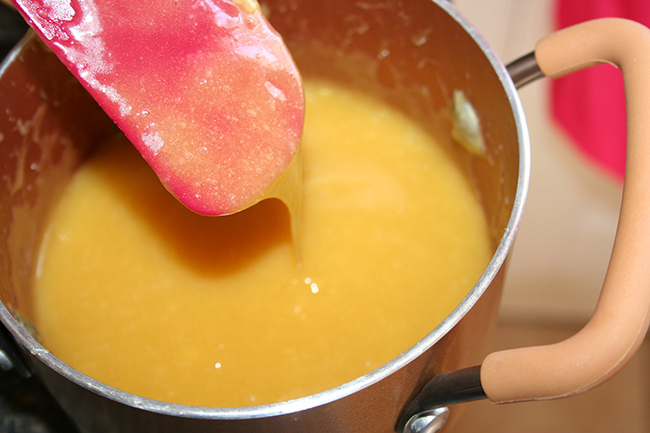 In a separate small bowl, lightly whisk the eggs. Using the same whisk, continuously whisk the white chocolate mixture (still in the saucepan, but off heat) with one hand while pouring the eggs in with the other. Once incorporated you can discard the whisk and switch back to a wooden spoon or spoon spatula.
Step 4: 
Add the flour; stir gently with a wooden spoon or a spoon spatula, only until no lumps remain. 
Step 5: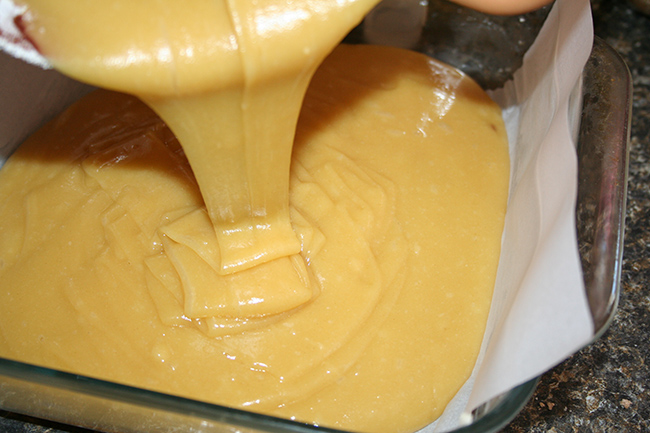 Spoon the mixture into your prepared baking pan; use a rubber spatula to get every last bit out (you don't want to lose any of this precious batter!). Smooth the top of the brownies with your spatula.
Step 6:
Bake in the preheated oven for 18-22 minutes, rotating the pan after about 10 minutes to ensure even baking. The brownies will appear mostly matte and slightly golden on the edges; a toothpick inserted in the center should come out mostly clean.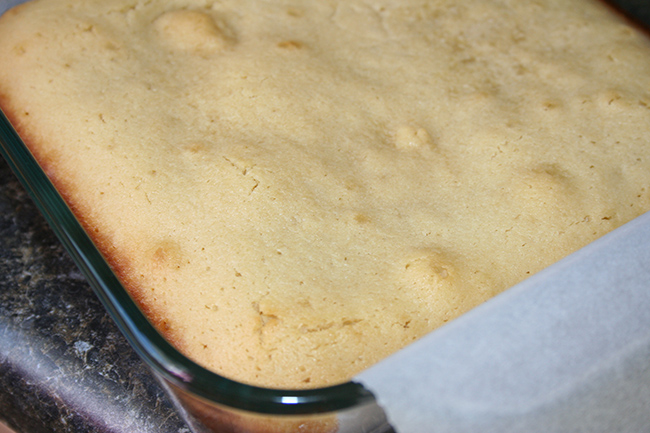 Step 7:
Remove the brownies from the oven and place the pan on a wire rack to cool completely. If desired, garnish the brownies by drizzling them with melted chocolate and white chocolate chips.
To serve, cut into squares. If you want small brownies (about 2″, as shown in the photos), cut four rows horizontally and four vertically; for larger brownies, cut three rows in both directions. 
More topping ideas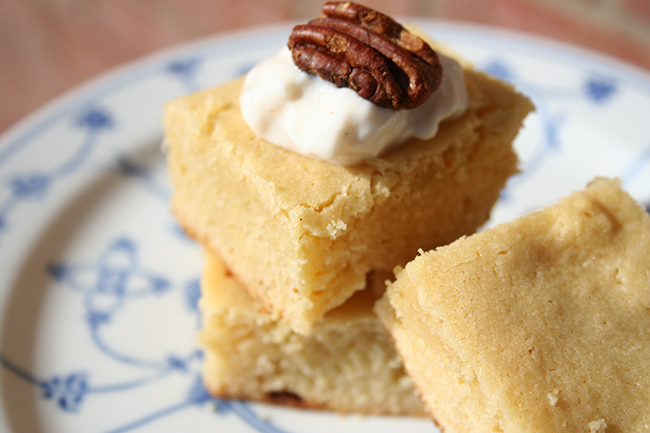 If drizzled chocolate isn't to your liking, these brownies are delicious without any garnish. I also discovered that they're absolutely wonderful with a dollop of Greek yogurt or whipped cream and toasted pecans. 
Storage tips 
Store well-wrapped leftovers at room temperature for up to 3 days. These brownies can also be frozen for up to 1 month. Enjoy at room temperature.