We know the Craftsy community is filled with generous, creative makers who not only love the joy of making crafts, but also giving them away to others in need.
If you've been wondering where to donate quilts you've made for charity, look no further. We've rounded up a list of charitable organizations that are happy to receive your handmade quilts to pass along to kids and adults who could use a gift made with love.

Photo via Lindsay Sews
National organizations accepting quilts
For kids
Project Linus is one of the most well-known charity groups for quilters. Quilters donate handmade blankets to children in need via local chapters. The group has donated more than 6 million quilts since 1995!
Quilts from Caring Hands, based in Oregon, accepts completed quilts for kids as well as fabric, blocks, completed quilt tops. The group seeks to serve at-risk youth and prefers twin-size (60″ x 80″) and crib-size (40″ x 50″) quilts.
Quilts for Kids seeks to donate 30,000 quilts annually to comfort children who have been abused, children with life-threatening illnesses and children living in poverty. The group accepts new fabric, completed quilts and financial support for completing quilts.
For veterans
Quilts of Valor, which formed in 2003, accepts quilt tops and works with volunteer longarm quilters interested in serving their cause. If you want to support servicemen and servicewomen returning home from active duty, consider making a quilt in patriotic colors. Guildelines can be found on their website.
Quilted in Honor hosts quilt challenges and collects donations of finished quilts at any of their 24 Operation Homefront field offices across the U.S. The group gives quilts away to military families in need and wounded warriors. (Quilts made for the Quilted In Honor program can also be donated to Quilts of Valor, as long as they meet the size and labeling requirements.)
More places to donate quilts
The Quilt Giving, Inc., presents quilts that provide comfort to children and adults, and works to increase public awareness with a biennial public quilt exhibit and presentation ceremony. Recipients include children's hospitals and advocacy groups as well as wounded veterans.
Quilts Beyond Borders was established in 2007 to reach out to under-served children, mainly orphans, across the world. The group has delivered more than 1,000 handmade quilts to Ethiopia and has also provided quilts to people in need in Japan, Haiti, Costa Rica, Honduras, Guatemala, Cameroon, Burundi, Uganda, Russia, Thailand and Mexico.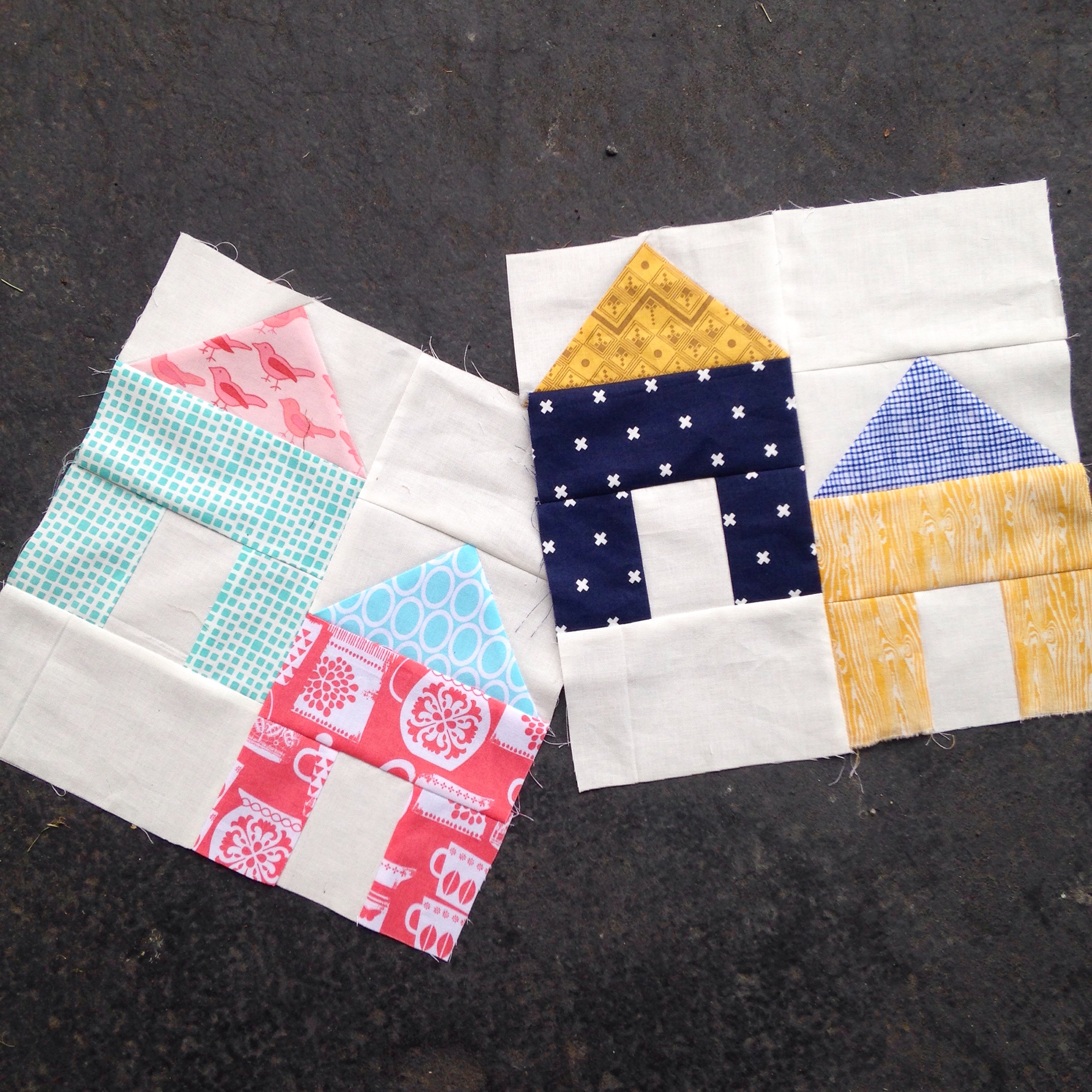 Photo via Lindsay Sews; Block pattern via Stitchery Dickory Dock
Local places to donate quilts
In addition to these national organizations, we encourage you to look around locally for places to donate your quilts. Here are some ideas to get you started!
Quilt guilds often support local charities by distributing finished quilts to those in need.
Hospitals often accept handmade items that fit their donation requirements.
Senior centers and nursing homes may accept handmade quilts.
Homeless shelters and family violence organizations often collect quilts for their residents.
Orphanages, both locally and abroad, are a good place to contact.
Churches connected with local ministries may know where to donate your quilts.
Animal shelters sometimes accept small quilts and blankets to comfort pets.
Remember that making and donating quilts is a fun way to engage your sewing community. Start a local quilt drive or join forces with one of the organizations listed above, and get together with local quilters to discuss ideas, sew quilt blocks and finish quilt tops together. Share your love of sewing with others around you, and you'll be surprised how full your heart feels!