If you follow your favorite quilt designers on social media or read quilting blogs, you've probably heard mention of International Quilt Market — and a whole lot of frenzy around it. But what is Quilt Market, exactly? We're here to fill you in.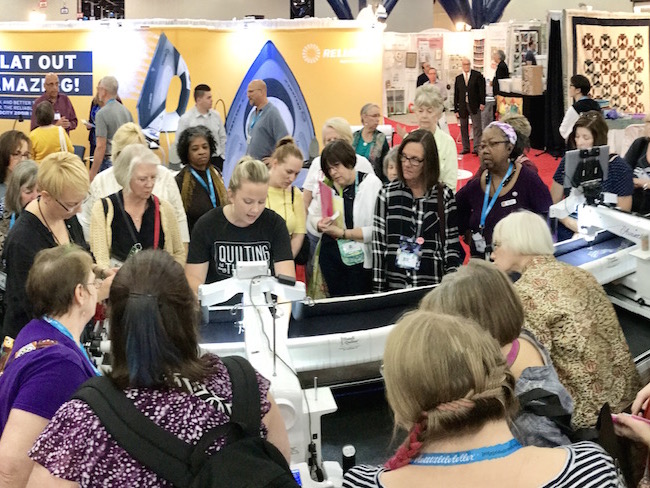 What is International Quilt Market?
International Quilt Market (often called "Quilt Market" or even just "Market" by the veterans) is a huge wholesale trade show for the quilting industry that's been around since 1971.

There are two every year: One in the fall in Houston, Texas, and another in the spring that travels to new cities. This year, Fall Market is happening October 28 to 30.
Who goes to Quilt Market?
Since Quilt Market is an industry event, it's only for quilting professionals, like shop owners, fabric or pattern designers, notions companies, fabric manufacturers, educators and publishers. Each attendee has to have business credentials, so most quilters follow the event from afar using social media.
But don't worry — there's plenty of fun for hobby quilters right after Quilt Market. The following weekend comes Quilt Festival, which is open to the public (and equally as awesome!).
What happens at Quilt Market?
Oh so much! It's three days of pure quilty joy.
The Main Show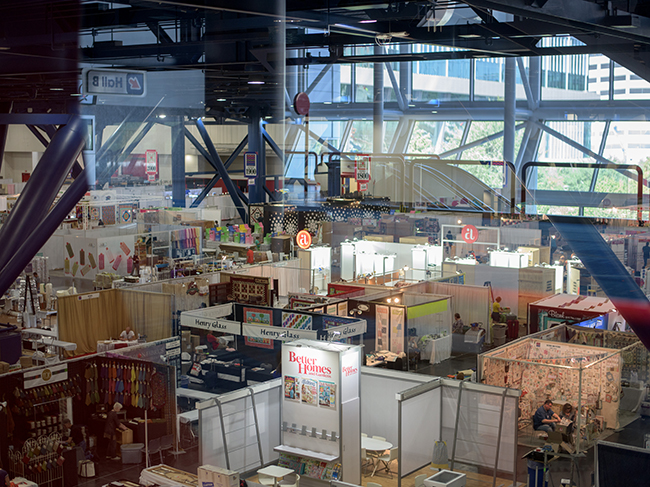 The main event at Quilt Market is the open (giant!) show floor. In the convention center, vendors set up elaborate booths to display their new designs and products. With more than 500 booths, there's a lot to look through.
Classes
In addition to connecting folks in the quilting industry, Quilt Market helps quilt professionals learn more about their craft and their business. Countless classes are offered to credentialed attendees, covering topics ranging from piecing and quilting to marketing and copyright law (sounds like fun, right?).
Events
Some small excursions — like trips to local quilt shops and museums — are available for those who need a little fresh air outside of the convention center, but there's plenty going on inside, too!
On Friday night, the Sample Spree kicks off the festivities. And yes, it's exactly what it sounds like: Attendees can shop for fabric and notion samples before the show floor opens. "Spree" really is the best word to describe it!
Quilt Market ends with a bang on Monday evening with the Iron Quilter Challenge. Six teams led by expert quilters race to create a small quilt in two hours. It's sure to be delightfully chaotic.
Want to follow along with all the fun?
The Bluprint quilting team is headed to Houston for the big event this fall — and you can tag along! Be sure to subscribe to the Bluprint Quilting Blog and join our Quilting Club on Facebook for all the latest updates from the show floor.