Getting the right fit for your knits is one of the biggest challenges of knitting garments. Once you knit up a piece, there's usually no going back — unless you rip it out, of course. That's why it's important to know all about fitting your knit garments before you even get started. One of those little bits of knowledge you'll need to know about is positive ease.
Positive ease is the extra couple inches added to the fit of a knitted garment. This means that a garment with positive ease will be bigger than the wearer's actual body measurements.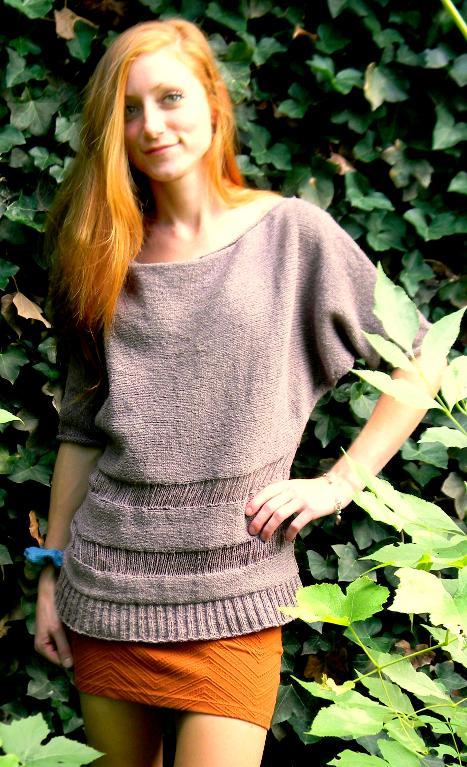 Photo via sillylittlelady
Take a look at the Dropped Stitch Pullover above as an example of positive ease. Notice how loosely the pullover fits, especially in the shoulders and sleeves. That positive ease gives the pullover a relaxed look that's built right into the pattern. You don't have to make any adjustments to get that ease because it's already been considered by the designer.
Positive ease isn't a good or bad thing in knitting. It all depends on the style you're going for. If you're using a knitting pattern, the only thing you need to know about positive ease is that it's automatically included in the sizing. The pattern will still use your body measurements to determine the size, with the understanding that since there's some positive ease, the garment will fit loosely. So for example, if you are a size medium and the garment has a lot of positive ease, the designer will take that into account when writing the medium size. There's no need to go up or down a size in order to get that positive ease. And the pattern will even let you know how much positive ease is built into the sizing.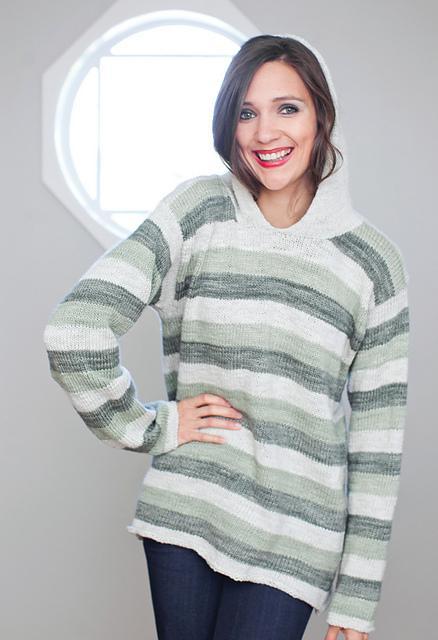 Photo via BeSweet
A term you'll commonly see associated with positive ease in knitting is "boyfriend." Look no further than the above Boyfriend Hoodie for an example of that. The idea behind calling it "boyfriend" is that it fits you very loosely, like your boyfriend's clothes might. Sweaters labeled "boyfriend" are meant to have a lot of positive ease and be very loose, casual and comfortable.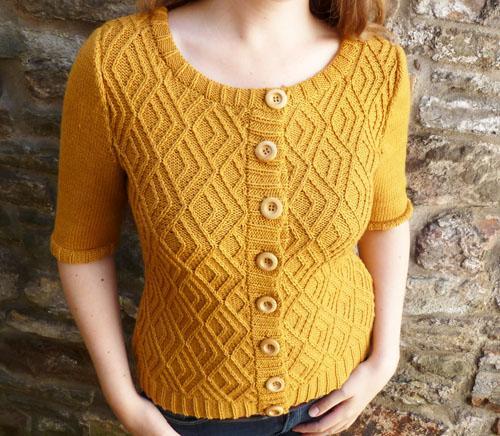 Photo via Melonby
Positive ease doesn't always have to be as extreme as the boyfriend-style sweaters. Take a look at the above Sashiko cardigan. It has a 1/2″ positive ease built into the pattern, making the cardigan just loose enough that it's not clinging right to your skin.
Want more ways to make your knitted garment fit perfectly? Sweater Surgery with Carol Feller will show you how to turn a sweater you own and never wear into one of your favorite pieces. Carol's class covers lengthening sweater hems, lengthening or shortening sleeves, turning sweaters into cardigans, and more. Why let a great sweater go to waste when there are so many ways to fix it?
You can also get down to the knitty gritty of sweater sizing with Faina Goberstein's Sizing Knitwear Patterns class. You'll learn how to estimate yardage, how to get the perfect shaping in the waist, and more.
Do you like your knitted garments to have a lot of positive ease?