For quilts incorporating both light and dark fabrics, it can be difficult to choose a quilting thread that blends well. One solution is to work with an invisible monofilament thread. What exactly is monofilament thread? If you don't have experience quilting with monofilament thread, there's no need to be afraid of it. It's actually very similar to sewing with normal thread, the main difference being the thread's weight (it's typically thinner).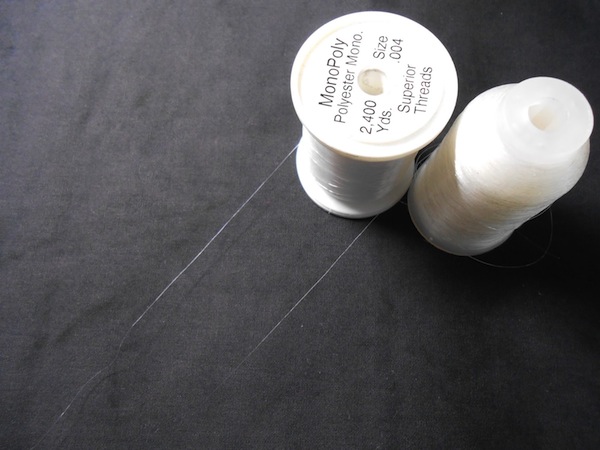 Photo via Pumpkin Patch Quilter
What is monofilament thread for quilting?
This see-through thread is a good option when you want topstitching that appears almost invisible. You might use this for appliqué or on pieced quilts. The bobbin thread can be a regular cotton or polyester thread, or more monofilament thread if you prefer. If you do use invisible nylon thread in the bobbin, it's important not to wind the bobbin too quickly because of the thread's natural stretch.
Several thread suppliers sell spools of monofilament thread, which is very fine and comes in either nylon or polyester. Many quilters prefer polyester monofilament threafd because it doesn't stretch as much as the nylon, and therefore isn't as likely to tangle. In addition, nylon thread doesn't do well in heat and it may discolor over time. Still, other quilters choose nylon thread for its performance and say it looks the most like hand quilting.
You can purchase translucent monofilament thread in clear or a darker smoke color, both of which are see-through. The darker smoke color blends better with dark fabrics.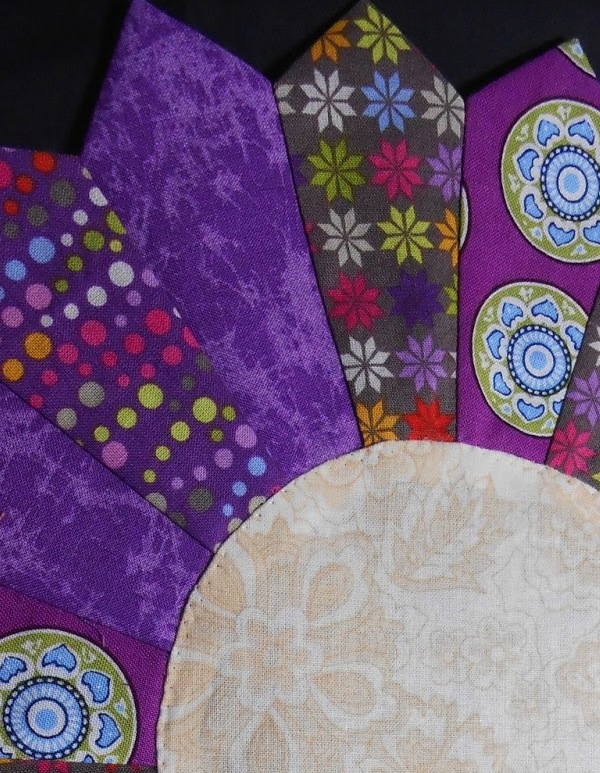 Photo via Pumpkin Patch Quilter
So how do you use monofilament thread for quilting?
Valerie of Pumpkin Patch Quilter used it to zigzag stitch the center of the Dresden Plate block above. She recommends a Superior brand clear polyester monofilament thread and a Schmetz 70/10 Microtex sharp needle. As you can see, an invisible thread comes in handy, so as not to distract from the appliqué.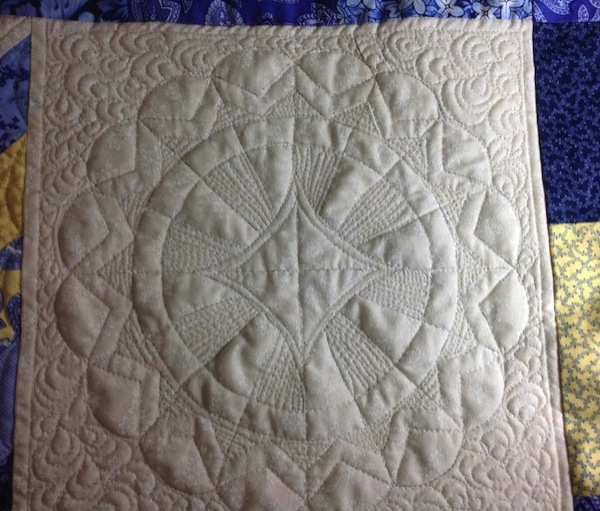 Photo via Bluprint member JanieSue53
The Sunshine and Shadows quilt pictured above uses invisible thread for free-motion quilting. Even though the quilting is meant to be visible, this thread offers a subtle choice for the quilt block and would also look fine extended onto the darker fabrics of the quilt.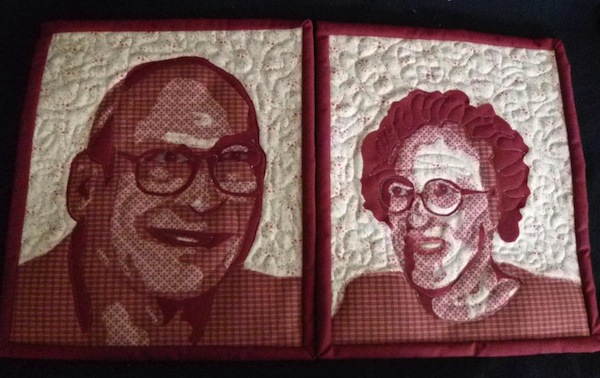 Photo via Bluprint member hestia0527
These Color Block Portraits utilize monofilament thread for quilting. In addition to the stippled background of each family portrait, the thread is used to draw lines around the faces without drawing too much attention to the thread itself. The focus remains on the bold fabric and appliqué.
Tips & troubleshooting
In case you decide to use monofilament thread for quilting, here are some pointers to keep in mind.
If you are having poor results when using invisible thread, it's important to go through all of the basic checks that you would to fix any sewing problems. For example, you may want to check the thread tension, re-thread the bobbin, or change over to a new sewing machine needle.
In fact, it's recommended that quilters use a smaller needle for monofilament thread, which will also help you avoid leaving visible holes in the fabric.
If you've checked all of your bases and are still having problems using monofilament thread, try another brand or switch from nylon to polyester. It's important to find a good-quality thread that works well with your sewing machine. You can also lower your top thread tension as far a zero.
Finally, if you have trouble threading your needle with invisible thread, try this trick! Quilting Board suggests tying the end to a piece of normal thread and weaving it through the eye of the needle that way.
What's your favorite way to use monofilament thread in your projects?