Cakes covered in fondant have a beautiful, smooth and almost porcelain-like appearance. Fondant can be sculpted into fun designs resembling almost anything imaginable, or you can texture fondant to look like fur, ruffles or even waves. The possibilities truly are endless when decorating with fondant, but what is fondant?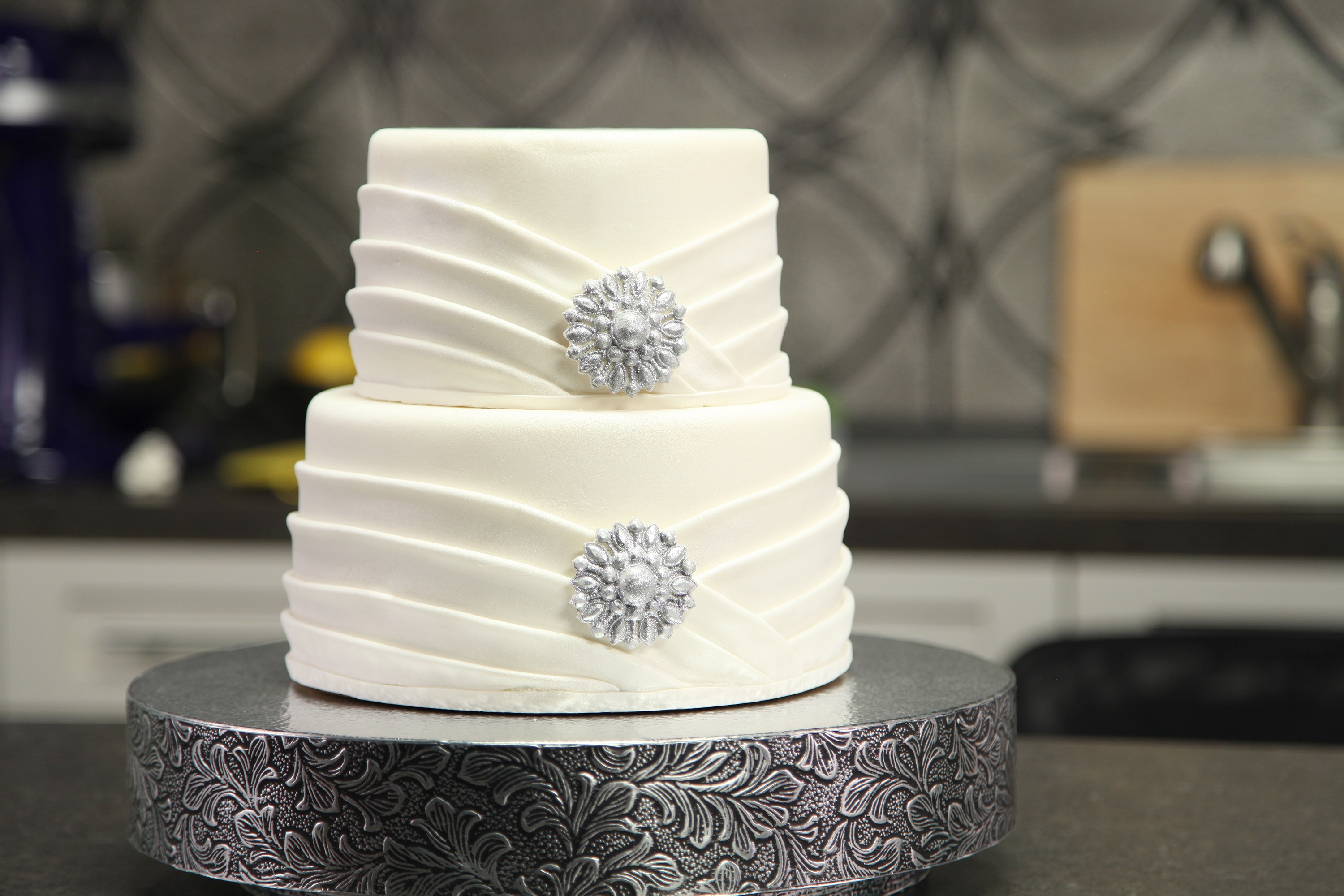 What is fondant?
This question is often asked by beginning cake decorators and clients alike. The word "fondant" can refer to two different types of icing. Most of the time, fondant refers to rolled fondant. It's made of confectioner's sugar, corn syrup, water, gelatin and shortening, which come together in a dough that can be rolled, cut and shaped into almost any decoration you desire. The second, less common type of fondant is poured fondant. This type of fondant is cooked and then poured onto the cake or desserts. This technique is used for pastries such as, éclairs, petite fours and Napoleons. For this post, we'll talk only about rolled fondant.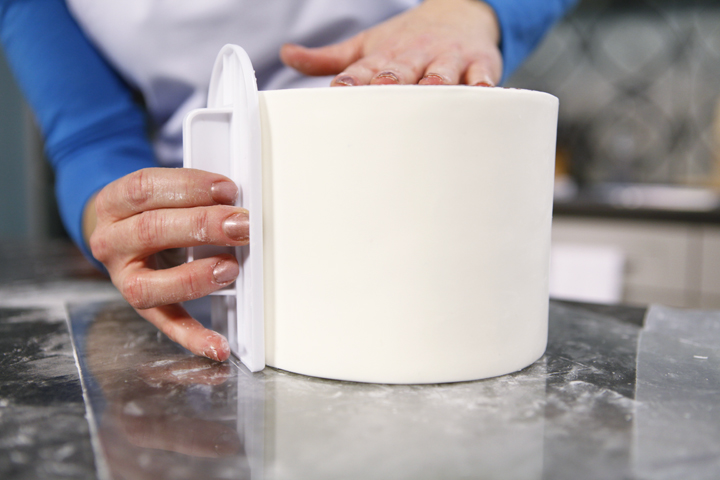 2. Are there other names for fondant?
Yes! In the U.K. and throughout Europe, it is called sugar paste. When fondant first became popular in Australia in the 1940s and '50s, it was named Australian paste. It can also be called icing paste or rolled icing. Gum paste is not the same as sugar paste or fondant. To make gum paste, a gum like Tylose powder is added to fondant to stiffen and strengthen it.
3. What does fondant taste like?
Over the years fondant has gotten a bad rap. I've had many clients come to consultations telling me that they do not want fondant because it tastes so bad. When fondant was first mass-produced due to its increasing popularity, it included preservatives that left a chemical taste in your mouth. Since then, fondant has dramatically improved in taste, texture and workability. Many people now compare the taste to marshmallows, since it's made of mostly sugar. In fact, many homemade fondant recipes are made with marshmallows. After tasting new and improved brands of fondant, my clients have changed their minds and almost all choose to cover their cakes with it.
4. Are you supposed to eat the fondant or pull it off your cake?
There are no rules of etiquette when it comes to eating fondant on a cake. Many people choose to pull the fondant off because it's so sweet, while others enjoy the flavor and find it a nice addition to the cake. But don't worry if you don't enjoy fondant because under the thin layer of fondant you will also find a luscious layer of buttercream or ganache.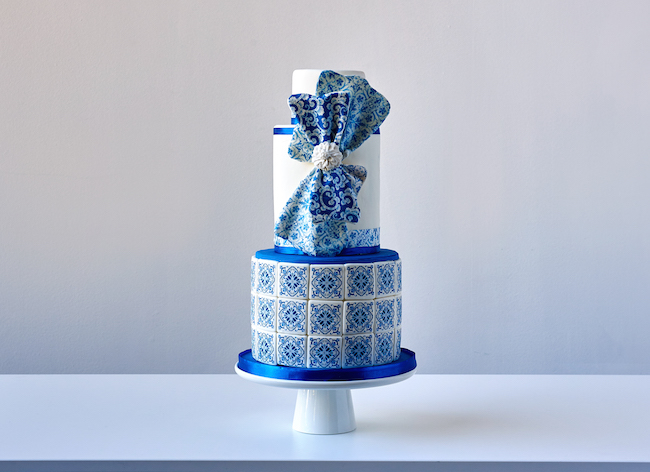 5. Can I make my own fondant?
Yes! Homemade fondant is fun and easy to make — just get ready to get messy! Jessica Harris demonstrates the step-by-step process of making homemade marshmallow fondant in her Craftsy class Clean & Simple Cake Design, and you can also get a free marshmallow fondant recipe right here.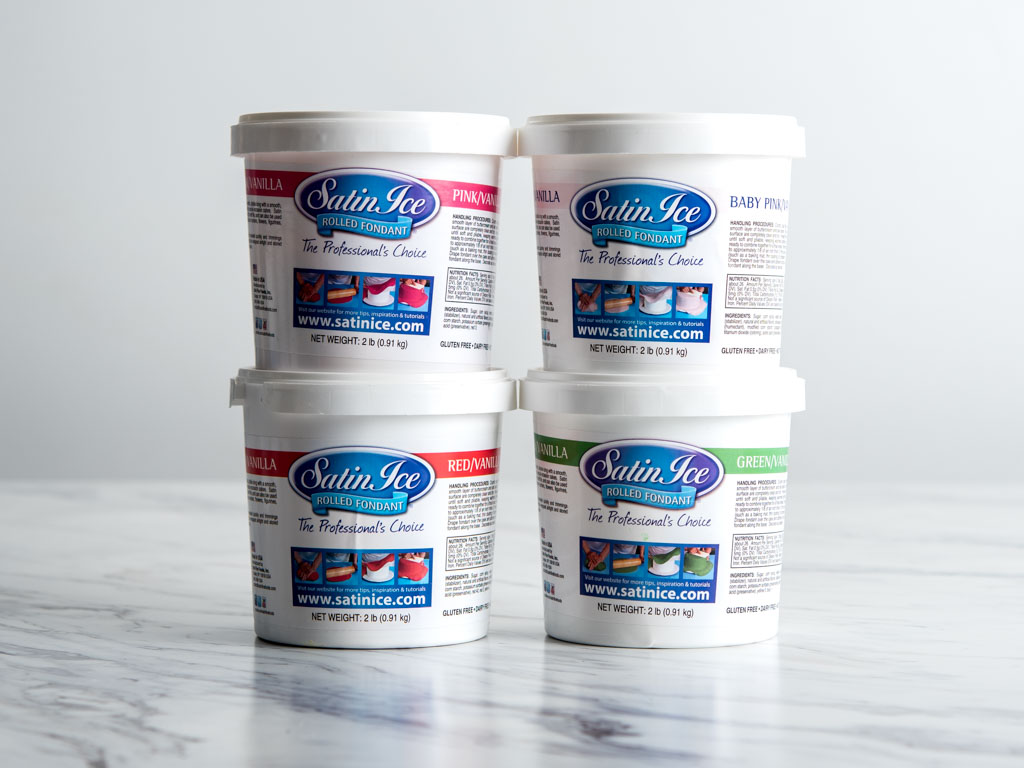 6. Where do I buy fondant?
Not into making your own? There are many companies that make fondant, and you can pre-made fondant in some craft stores and here on Craftsy. A few of our favorite brands include Satin Ice, FondS, Fondarific, and Fat Daddio's, all of which come in a wide variety of colors.