Both strip and string quilting are great ways to use up fabric scraps and create colorful quilts. The terms "strips" and "strings" refers to the fabric and the shape into which it is cut. While both versions use long, narrow pieces of fabric, the technique used to sew them together is quite different. Neither technique is new, but there are some very important differences to note.
What is a string quilt and what is a strip quilt? Read on to explore the differences between the two techniques.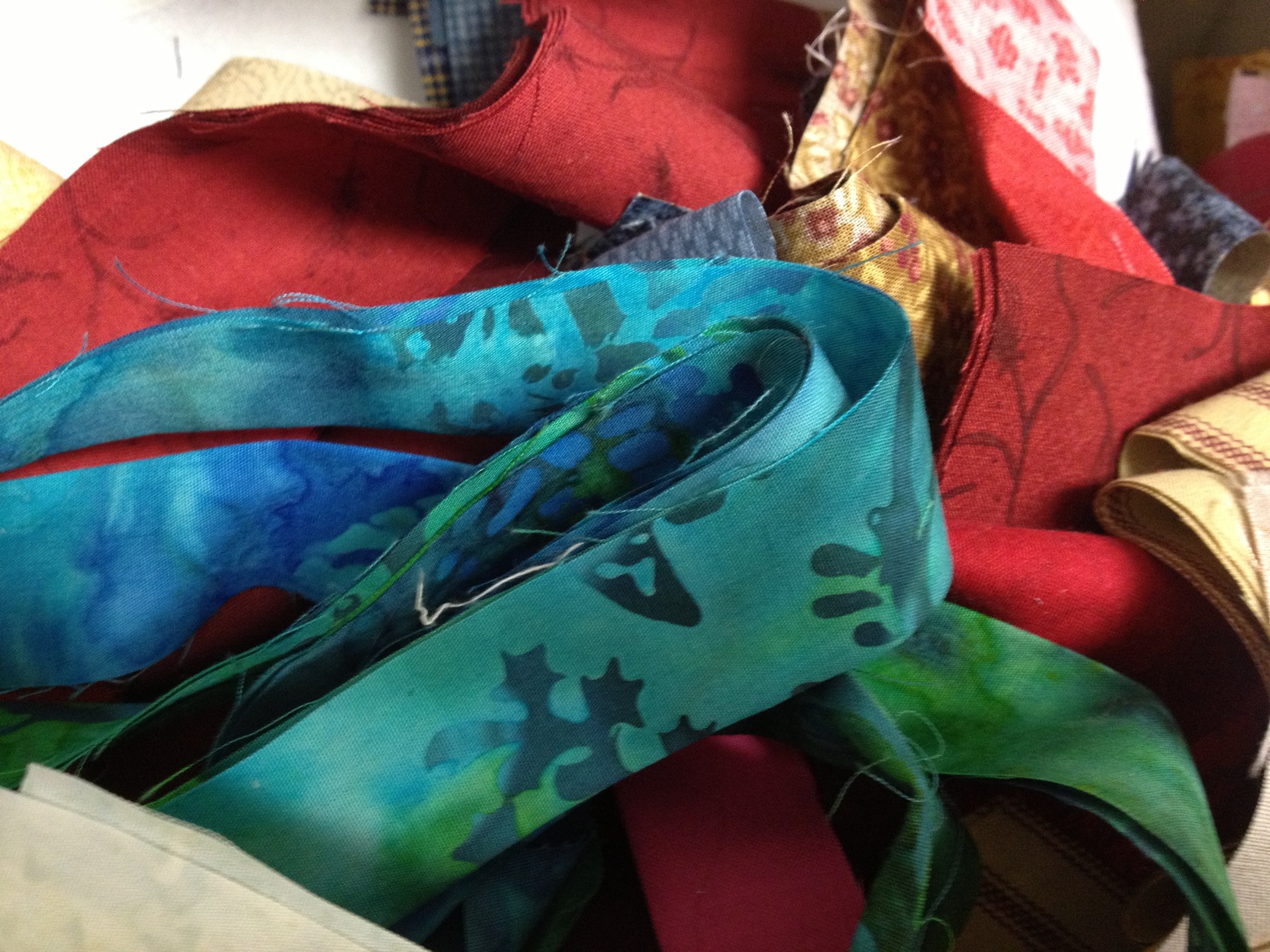 Photo via Craftsy member Diane Knott
What is a strip quilt?
Strip quilting has risen in popularity since the development of the rotary cutter. It is more efficient to cut fabric into strips all at once before sewing it together and then often cutting those sections again.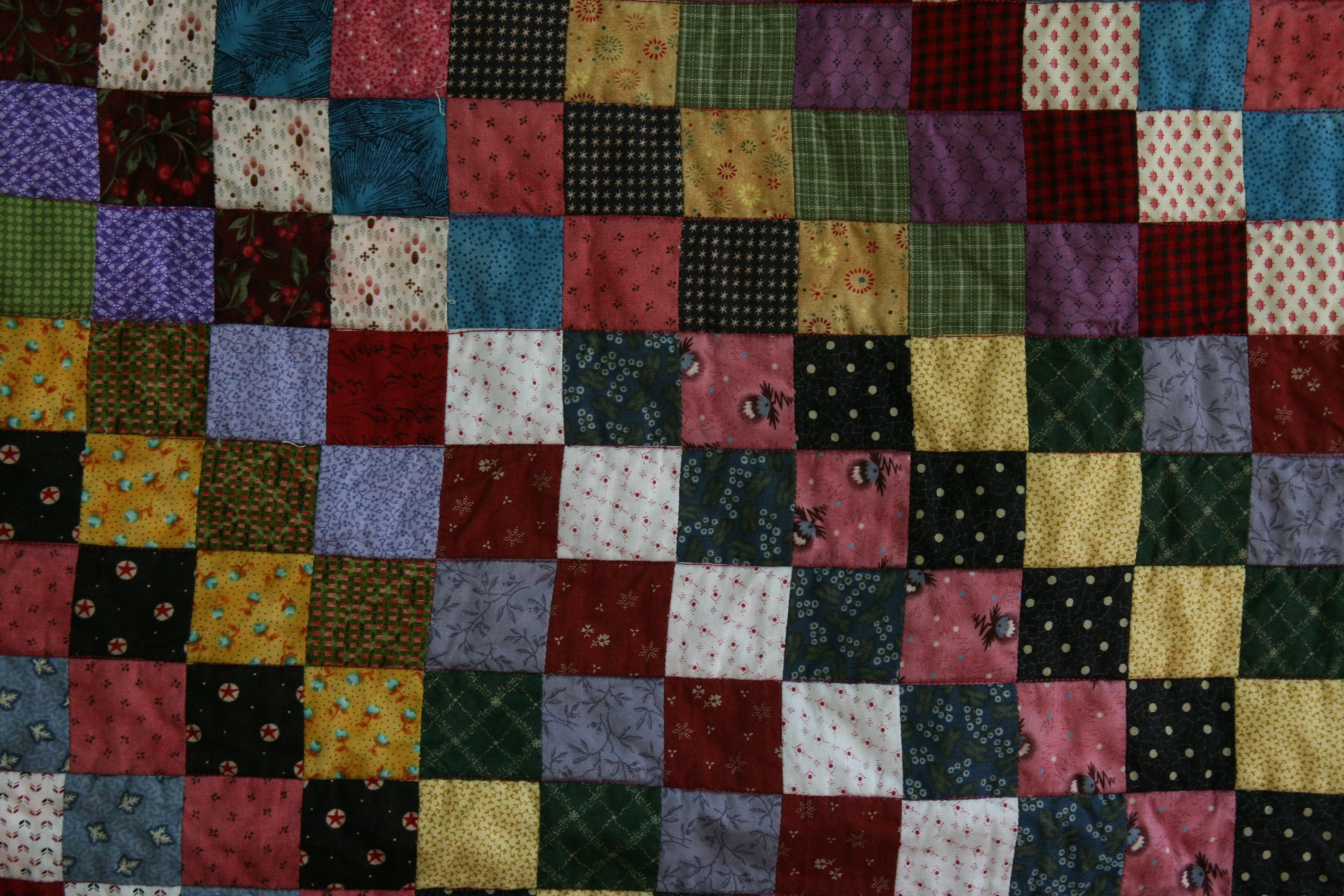 Photo via Craftsy member Diane Knott
Instructions for strip quilting typically follow these steps to make a simple strip pieced block:
1. Cut eight pieces of fabric into 2″ x 16″ pieces.
2. Sew the pieces together lengthwise until all eight pieces have been added.
3. Press the seams open, and then sew the first strip to the last, creating a tube.
4. Cut this tube of fabric into 2″ crosswise sections.
5. Now unsew each tube at a different seam intersection.
6. Sew these pieced strips together to create the block.
Note: This is just one example. Many blocks can be pieced using the strip method, which is faster that cutting individual squares and sewing them together one at a time.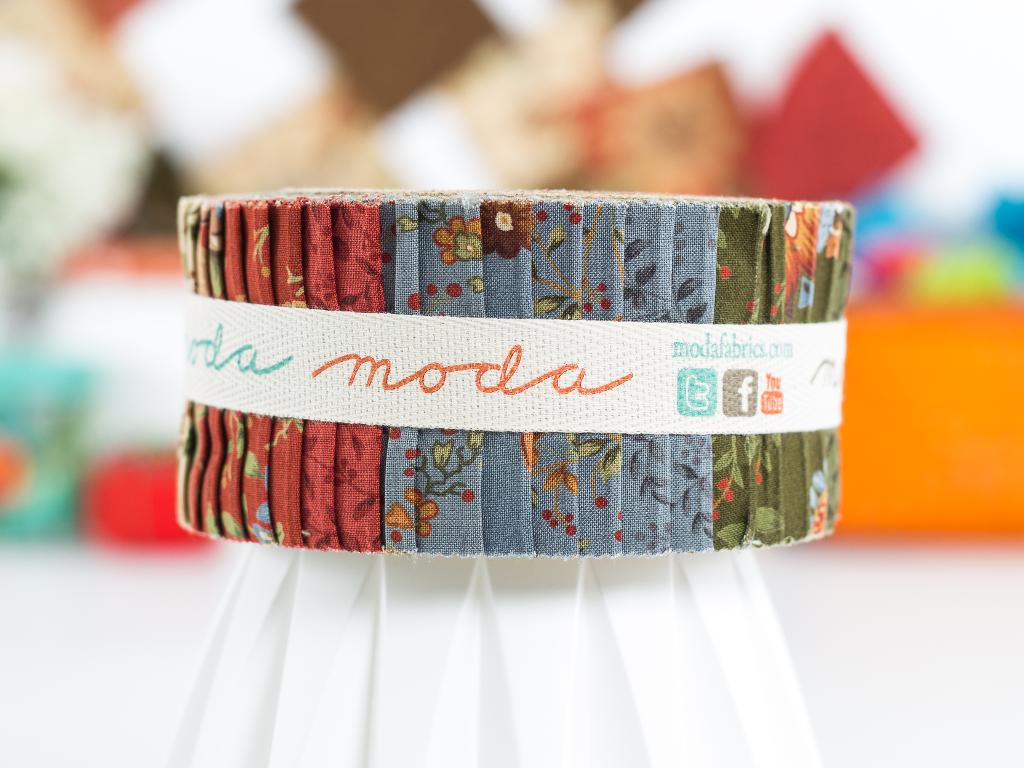 Strip piecing has become so popular, in fact, that now fabric manufacturers are selling bundles of pre-cut strips. Saving the quilter the first step, strips can be bought ready to use. Instead of sorting through piles of scraps and then pressing and cutting the fabric into strips, a quilter can simply buy a bundle of pre-cut and pre-coordinated fabric that is ready to be sewn!
Another advantage to using these pre-cut bundles is the variety that they offer. A quilter can get a large assortment of fabrics for less money by purchasing a set of strips that all work well together and are already cut to size.
Easy Jelly Roll Quilt pattern via Craftsy member Mack and Mabel
As a result, many pattern writers are using these strip bundles as a basis for their quilt designs. In our fast-paced world, this is a quilter's dream come true. Many patterns even advertise that they are "perfect for pre-cuts" or will list how many bundles of pre-cuts are needed to complete the pattern. With the choices of both patterns and pre-cuts, the possibilities are endless!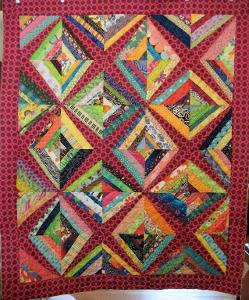 Tangled in the Kite Strings Pattern via Craftsy designer JeanK.
String quilting
String quilting is a much older technique that was developed to use up the smallest of scraps. If a quilter has limited access to fabric, this is the perfect solution.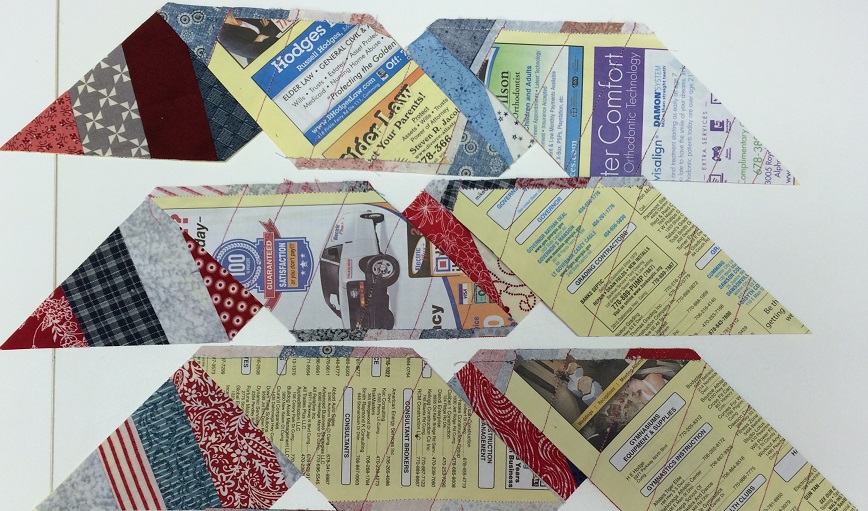 Photo via Craftsy member Diane Knott
The act of sewing the tiniest of scraps to one another can be done in two basic ways. The most popular and efficient method is to piece the scraps to one another using a foundation of either paper or fabric. This allows the smallest of scraps to be used while achieving a nice flat piece of scrappy fabric as a result. Using paper as a foundation is economical and the paper is later torn away before the quilt is layered and quilted. Sometimes fabric, like plain muslin, is used for foundation piecing and it cannot be removed, but adds an extra layer of warmth to the quilt.
An example of string piecing instructions would follow these steps:
1. Cut the foundation piece of paper or fabric to the desired size and shape.
2. Lay two pieces of fabric onto the foundation (right sides together) and sew a quarter inch seam along one side.
3. Flip the top piece over and press the seam open.
4. Layer another piece of fabric (right side down) onto the last piece and repeat the steps.
5. Continue until the entire foundation is covered.
As you can see, these sewing methods are very different from one another, yet both use similar shapes of fabric and achieve the same goal of using up scraps. If you haven't tried these methods, choosing one would be a good place to start if you have a scrap basket that is overflowing.

Create fast, fun and precise paper pieced blocks with perfect points every time! Award-winning teacher and author Peggy Martin guides you in Craftsy's Quick-Strip Paper Piecing class. Use your new techniques to create quilts, table runners or make popular gifts or impressive home decor!
Sign me up!
Which of these techniques do you prefer? Why?