Do you have an itch to make a quilt this weekend? Try your hand at these classic quilt blocks and variations of traditional patterns for a fun and quick sewing project! Want more resources on quilt blocks, check here!
From a snowball block to sewing strings and simple bow ties, these traditional quilt blocks can help you sew up a quilt of any size, or add a simple embellishment to a handmade bag or quilted pillow. Want more inspiration? Check out more famous quilt blocks in this blog post.
Ready to put your own spin on these classic quilt blocks?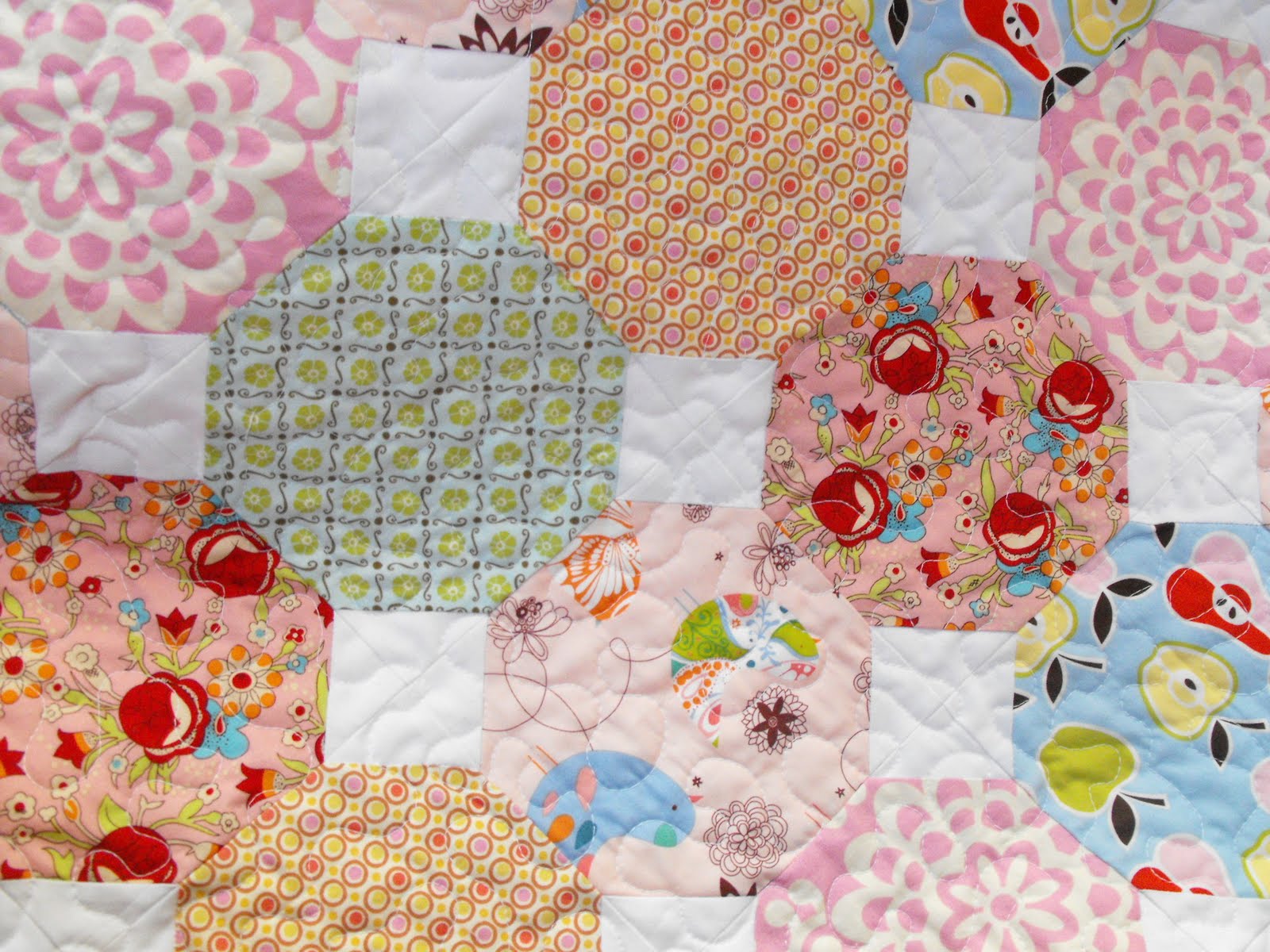 Photo via Fussy Cut
Snowball Block
Do you want to build a snowman? How about a fast and satisfying snowball quilt?! With a tutorial for making 6″ finished blocks, this pattern is great for using up your stash, and is surprisingly simple to sew.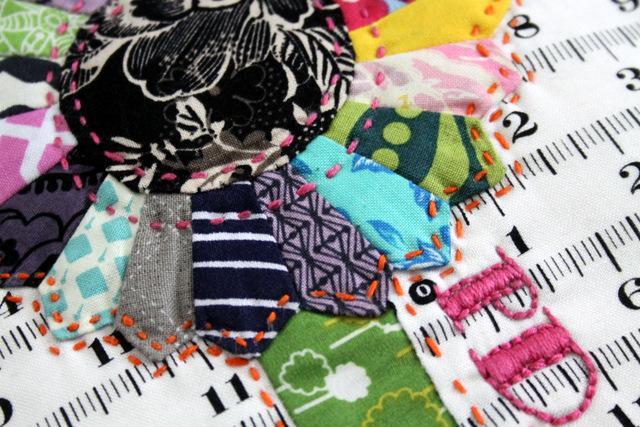 Photo via elegantitus
Mini Dresden Plate
The Dresden Plate is a classic quilt block, and now you can make a miniature version that's just 5″ across. What a cute embellishment for bags and pillows! Resize the pattern for your choice of size and choose your preferred appliqué method for plate center.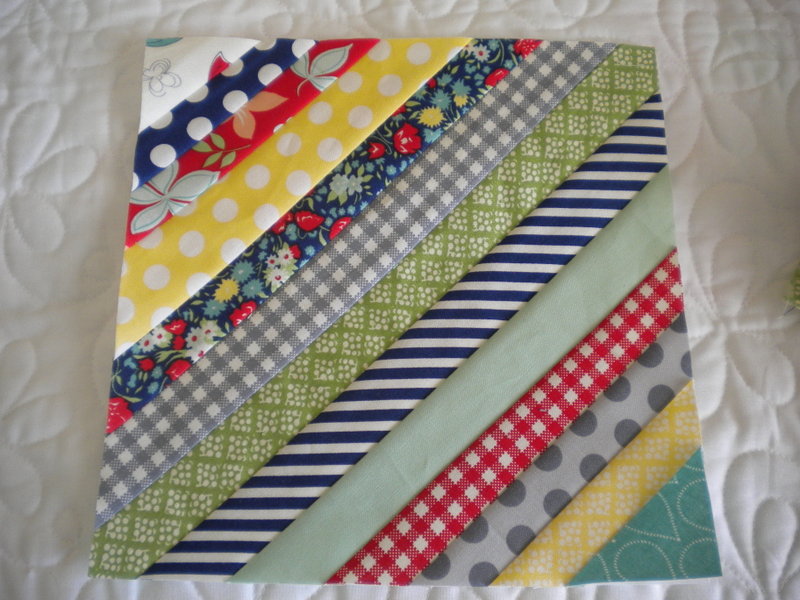 Photo via Sherri McConnell
String Block
Sewn onto a foundation of muslin fabric or paper, the string quilt block is fast, fun and easy to sew once you get the hang of it. Make a whole bunch of string blocks with your scraps, from same-size strips or different-size strips, depending on your style.
Check out the String Quilt Block tutorial here.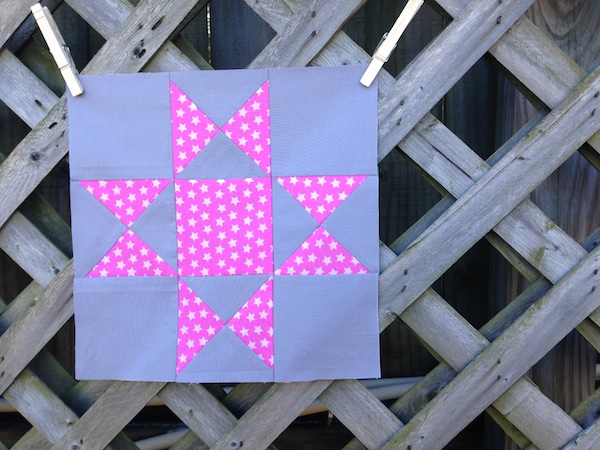 Photo via Lindsay Conner
Ohio Star Block
The classic Ohio Star block will help you practice your points. Featuring quarter-square triangles, this pretty block can be sewn in just two fabrics, or same-color scraps! Make a pillow or add this block to your next sampler quilt.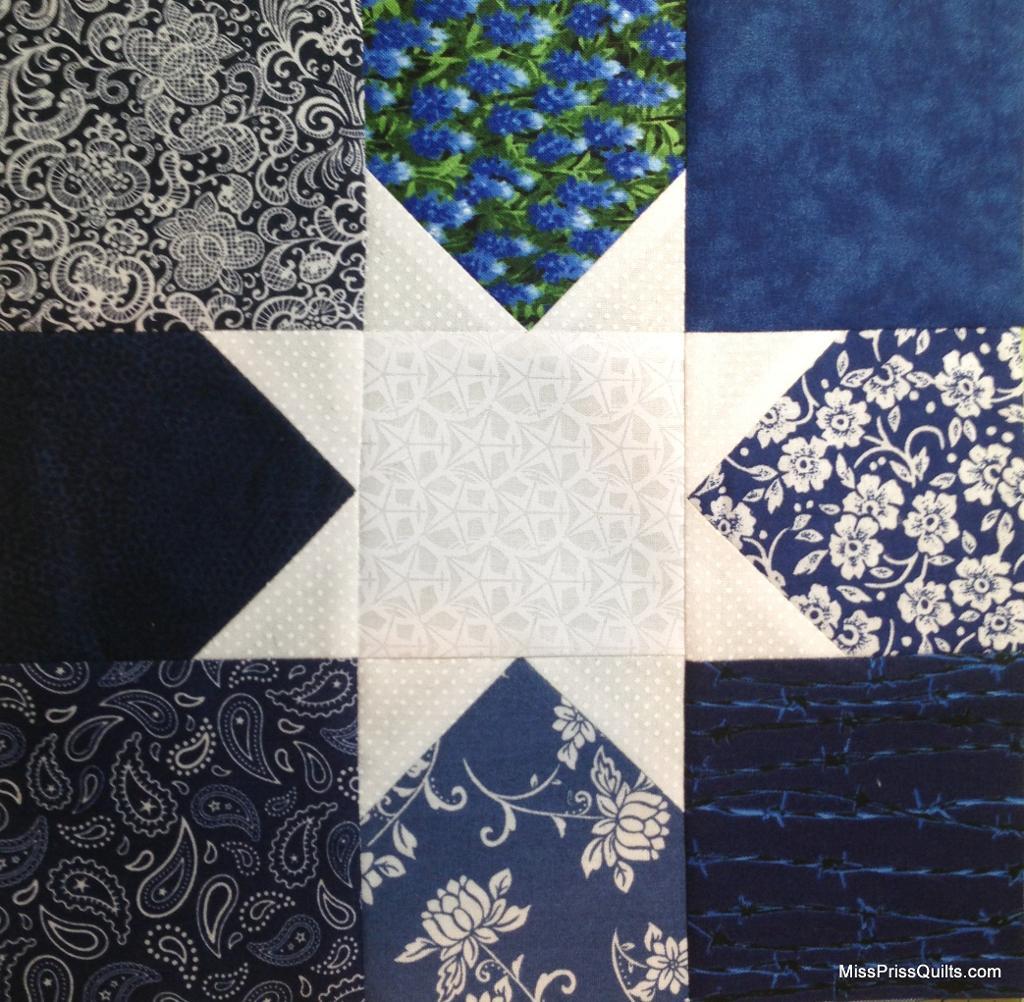 Photo via MissPrissQuilts
Scrappy Sawtooth Star Block
The sawtooth star quilt block is a classic pattern seen in many vintage quilts. Now you can make this block with a twist… a scrappy background of same-color prints! Sew up just one block for a mini quilt, or try your hand at a rainbow of blocks to make a fun and scrap-tastic quilt.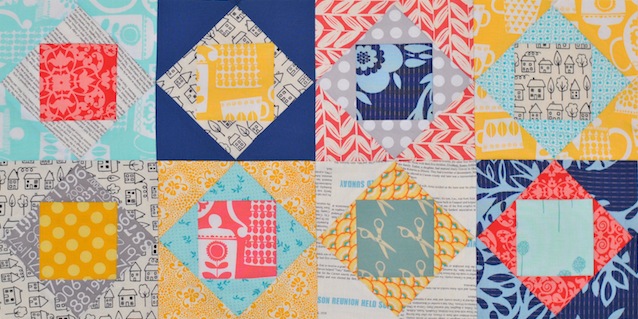 Photo via Craft Buds
Economy Block
There are at least two methods to make this popular quilt block. The version pictured above uses paper piece for accuracy. If you are looking for a version that doesn't require paper piecing, check out this on Craftsy. Like the block's name, that version makes more economic use of fabric for less waste!
Check out the Paper Pieced Square in Square (Economy) Quilt Block Tutorial here.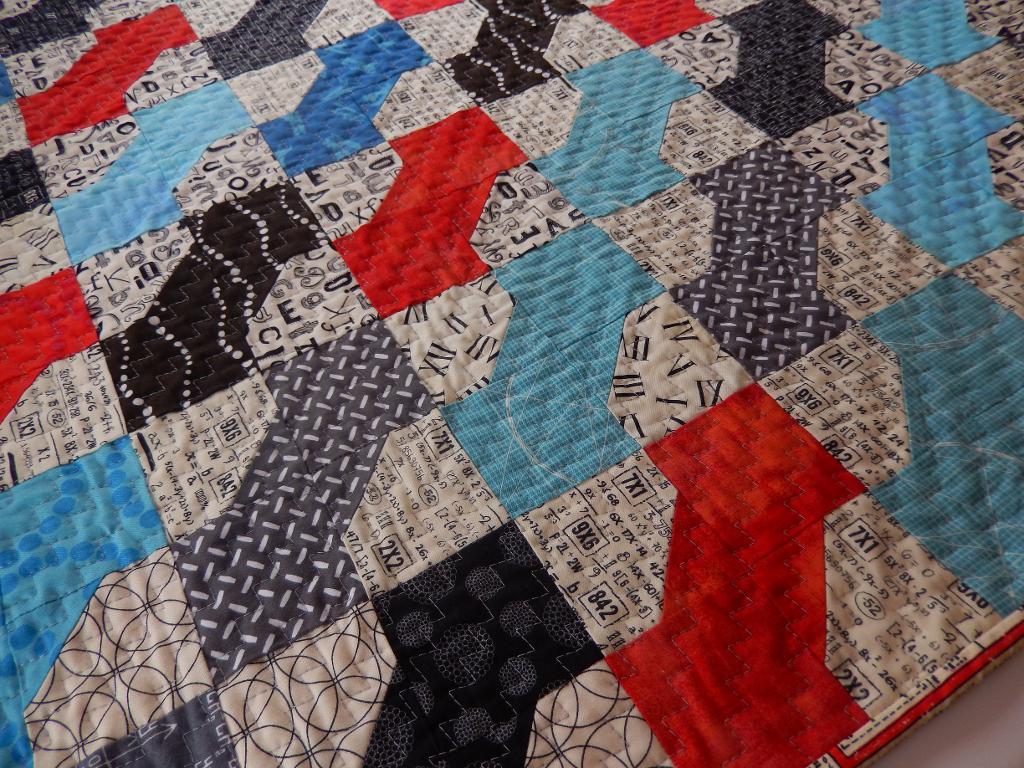 Photo via Afton Warrick @ Quilting Mod
Bow Tie Block
Creating the illusion of rows and rows of bow ties, these simple quilt blocks are easy to sew, even for beginners. For a fun variation, twist the blocks so that the points of four blocks touch instead of just two, to create a totally different pattern.
Too busy to quilt this weekend? Pin this photo and you'll have these tutorials and patterns ready the next time you sit down to sew!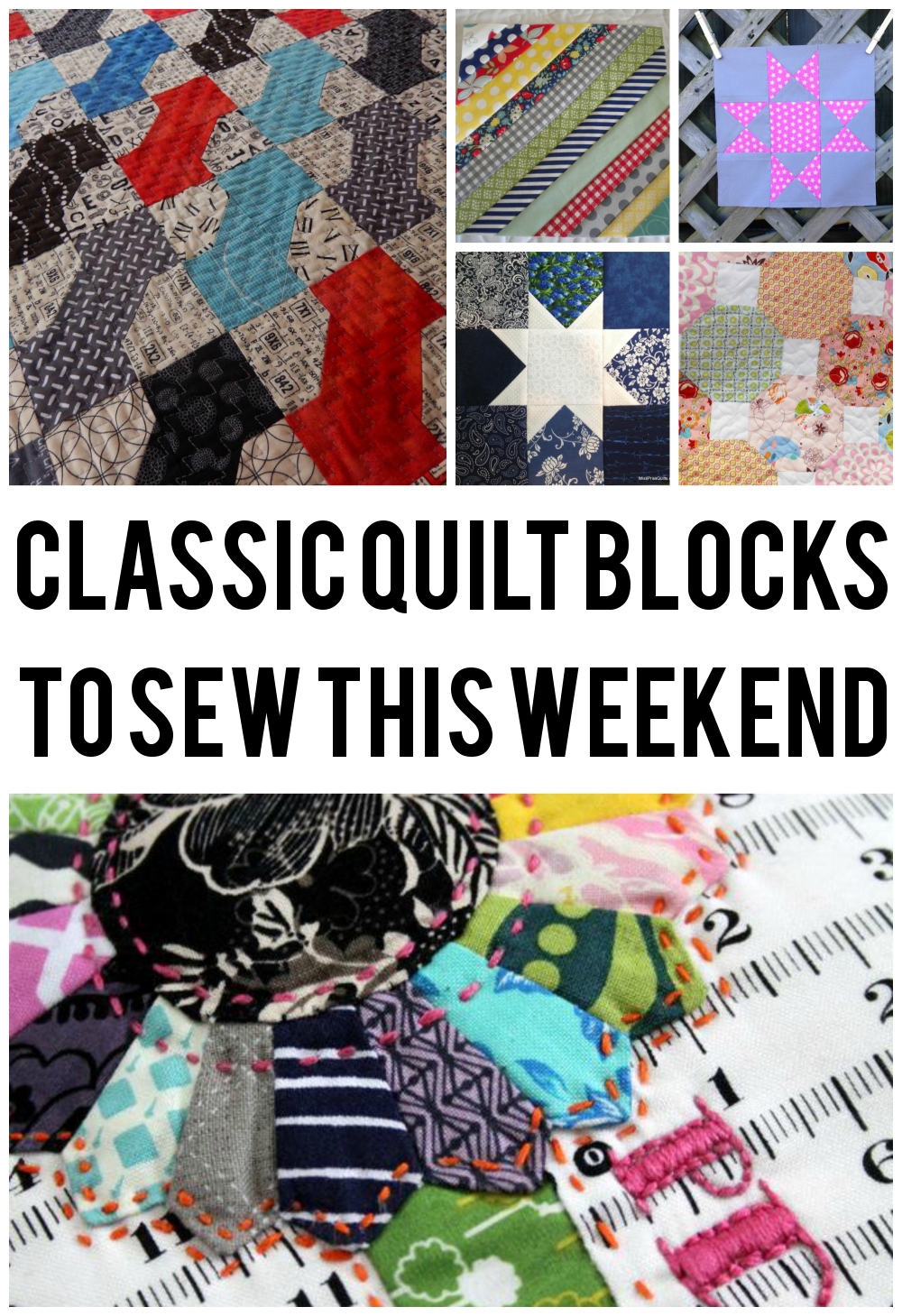 What's your favorite traditional quilt block?