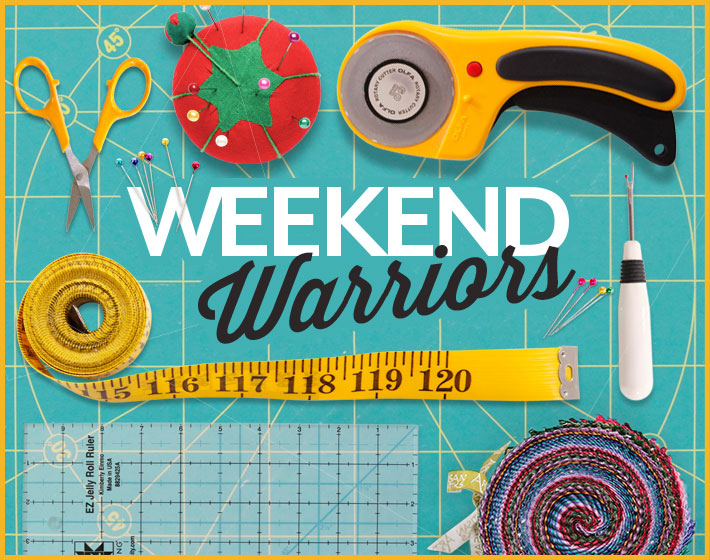 Quilted totes, purses and pouches are fun and rewarding to sew because, unlike large quilting projects, you can start and finish a quilted bag in one weekend! Take a look at these pretty quilted bags and organizers from the Bluprint community of designers. Which is your favorite?
This weekend, stitch a quilted bag that you're sure to love carrying!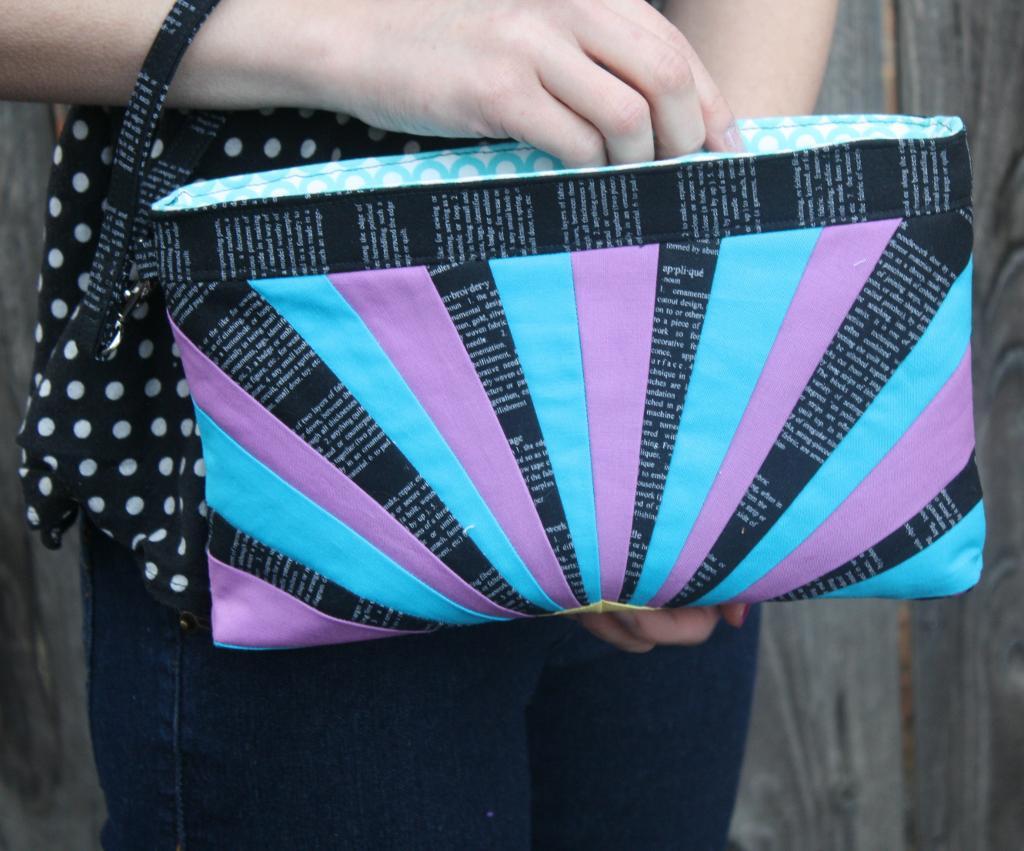 Photo via Bluprint member Sew Sweetness
Sunrise Clutch
Try your hand at paper piecing with this elegant clutch designed to hold your cell phone, wallet and other essentials. With the sides paper pieced in a beautiful sunrise pattern, this tiny purse has a recessed zipper and an optional wrist strap. If you are new to paper piecing, this design is ideal for a beginner!
Get the Paper Pieced Sunrise Clutch Pattern here.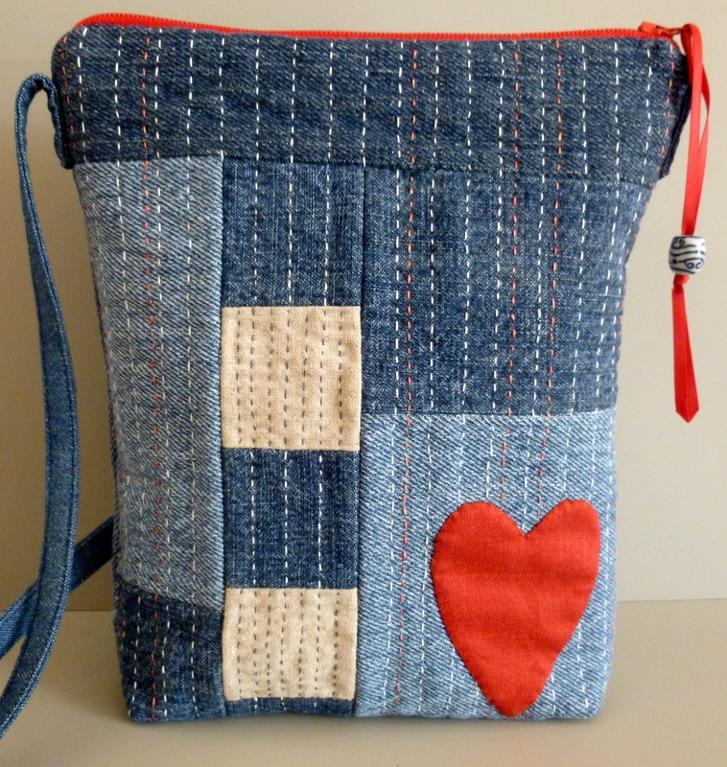 Photo via Bluprint member Di Wells
Essential Little Bag
What's more practical than a crossbody, zippered bag for holding your essentials while you run errands? Hand quilted the straight lines over a leisurely weekend getaway, or simply piece and quilt the bag by machine. A sweet heart appliqué and brightly colored zipper adds fun and whimsy to this quilted bag pattern.
Get the Essential Little Bag pattern here.
Photo via Bluprint member Lindsay Sews
Quilted Boxy Pouch
Forget weekend sewing projects — This quick-to-sew pouch can be completed in as little as an hour! Practice your free-motion quilting and then learn how to add a zipper to make this simple yet handy boxy pouch.
Get the FREE Quilted Boxy Cornered Pouch pattern here.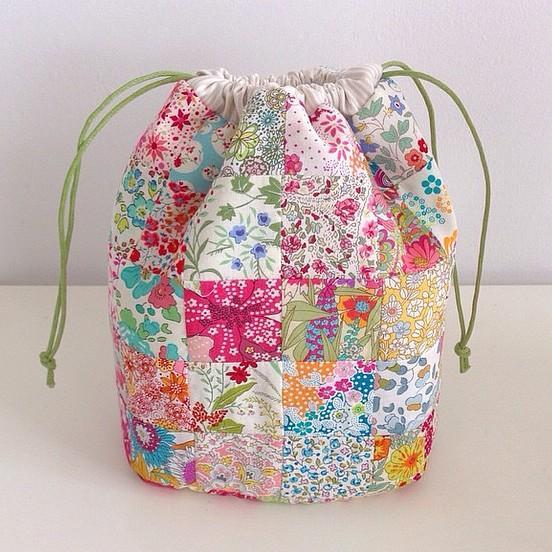 Photo via Bluprint member Tikki Patchwork
Patchwork Drawstring Bag
Unlike typical drawstring bags, this patchwork pouch has an oval base, allowing you to maximize the storage capacity inside. Choose pretty floral fabrics or your favorite coordinating prints to make a sweet gift for yourself or a loved on this weekend!
Get the Patchwork Drawstring Bag pattern here.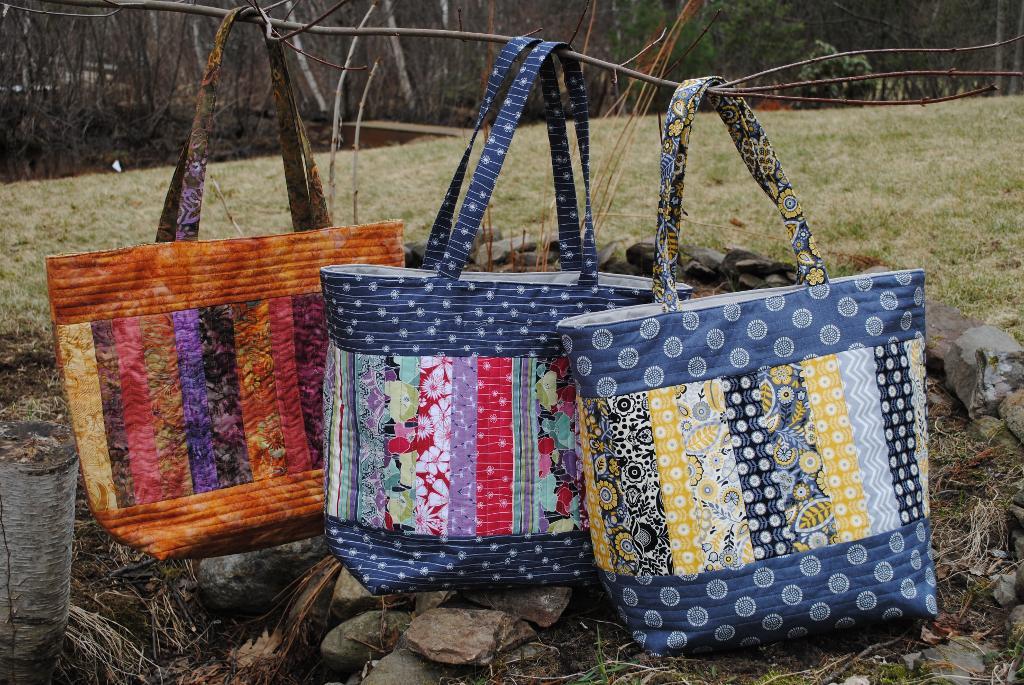 Photo via Bluprint member Sweet Jane's Quilting
Mary Elizabeth Tote
This large tote bag is fully lined with a handy pocket, and the simple patchwork exterior is quick to piece! Quilting the bag panels will add a great texture and structure to your tote so you can take it on many weekend trips for years to come.
Get the Mary Elizabeth Tote Bag pattern here.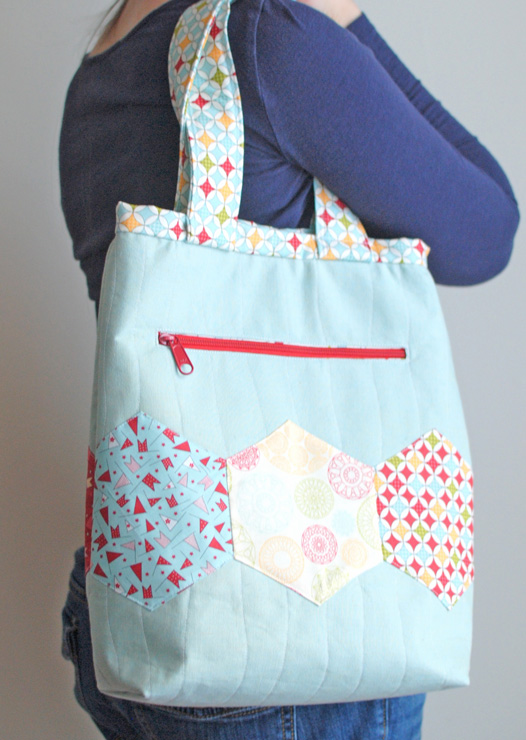 Photo via Clover and Violet
Pepper Tote
The Pepper Tote is a free bag pattern that is easy to complete in a weekend! With gently angled sides, an exposed zipper and interior pockets, this tote features your favorite fabric prints in pretty hexagons around the bag body.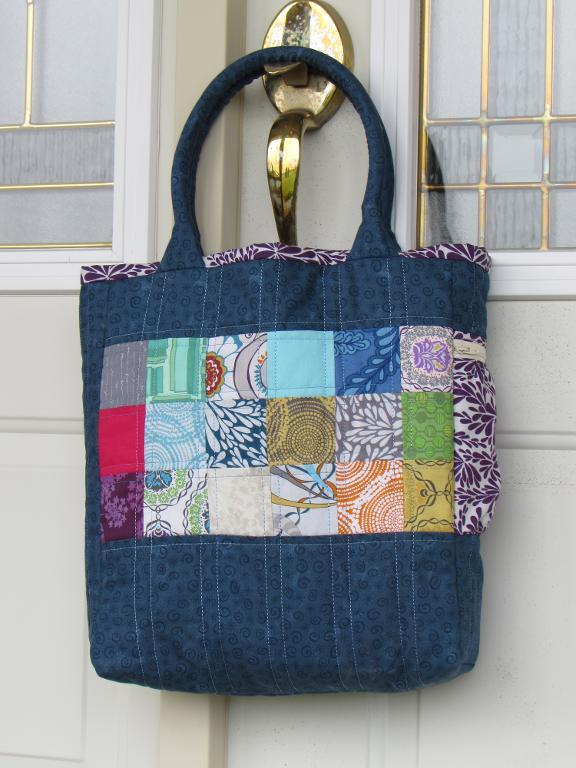 Photo via Bluprint member QuiltD.Signs
Candy Bag
Sew a patchwork bag that will let you enjoy your favorite designer fabrics when you see them each day! This attractive tote uses pre-cut 2 1/2″ squares to make a quilted bag that's great for books or an everyday purse. Fully lined with comfortable rounded handles and a side zipper pocket, this quilted bag pattern may become one of your favorites.
Get the Candy Bag pattern here.
Too busy to sew a bag this weekend?
Pin this photo and you'll have them handy the next time you're ready for a new project!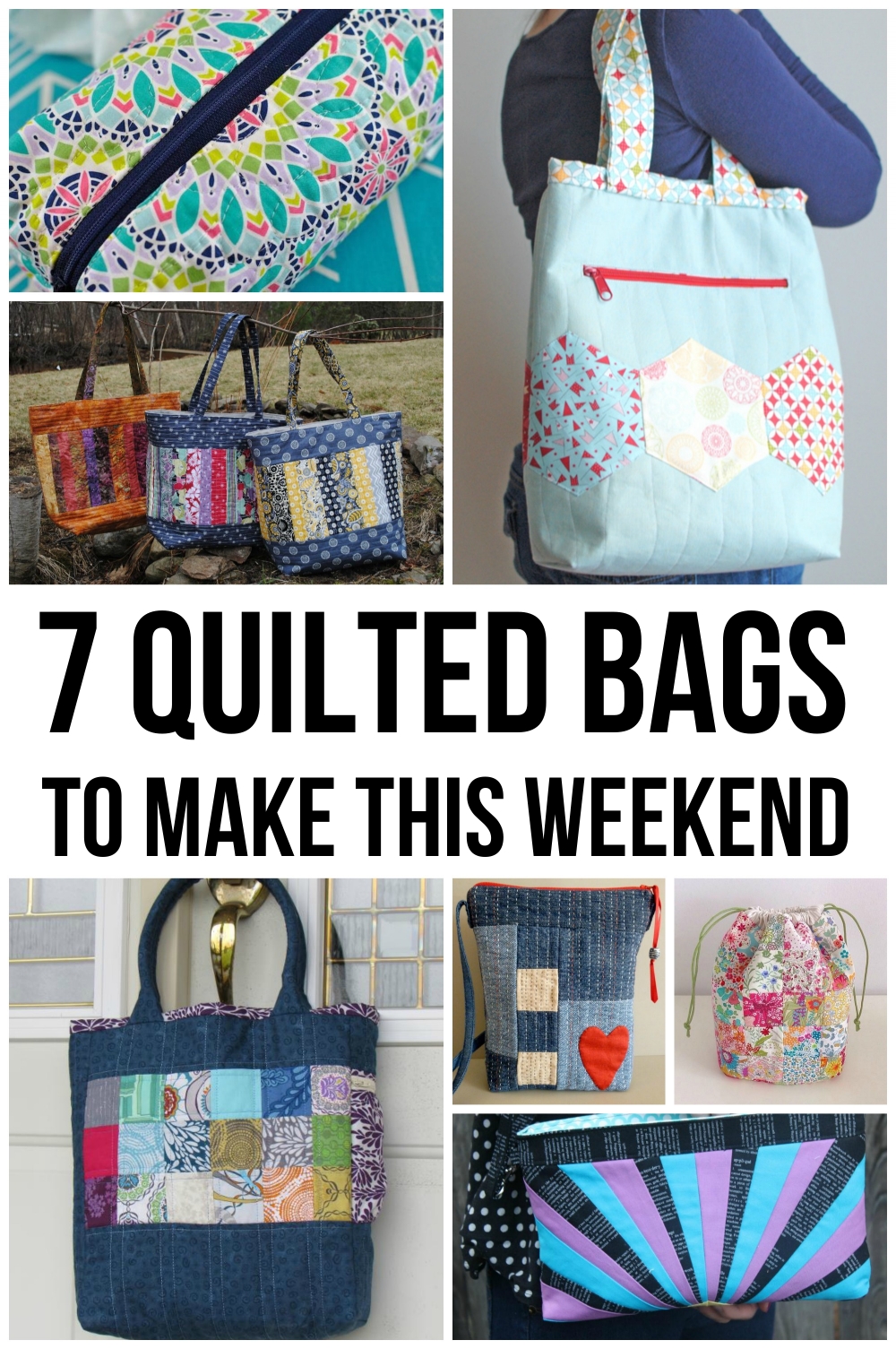 Have you ever sewn a quilted bag before?

Quilting Projects You'll Love!
Your next project, made easy: Get a designer pattern & perfectly paired fabric.Shop Kits Now>>