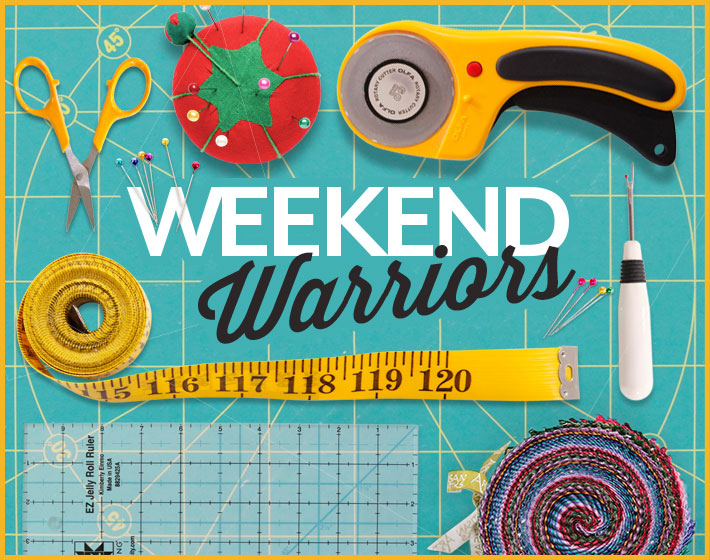 Do you have time set aside this weekend for a new quilting project, but don't know where to start? In this installment of Weekend Warriors, we are rounding up some fabulous quilts and quilted projects that you can easily finish in a weekend!
Ready, set, quilt!

Photo via Bluprint member Samelias Mum
Step in Time Quilt (A FREE Pattern!)
Looking for the perfect quilt pattern for beginners? A take on the classic rail fence, this pretty quilt pattern can be stitched up over the weekend with charm packs. Working with pre-cut fabrics will drastically cut down on your fabric prep time, leaving you more hours for quilting and binding.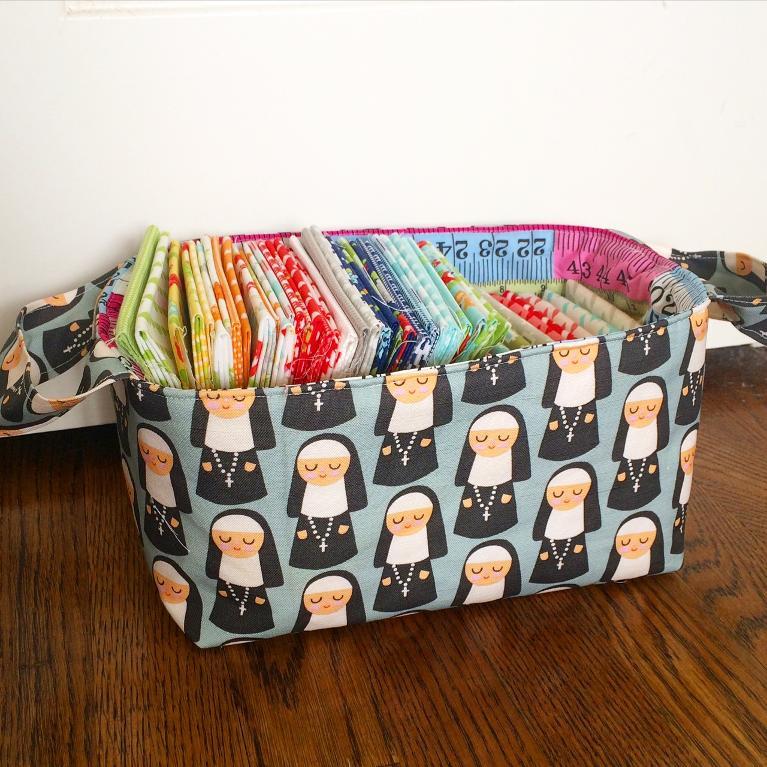 Photo via Bluprint member Hearts and Bees
Simple Fabric Basket
If you have limited sewing time this weekend, you can certainly spare one hour to sew a cute and simple fabric basket! Kelly's free basket pattern is the perfect size to store your fat quarters or fabric scraps. If you prefer patchwork panels, just use charm squares to piece an interesting design on the sides of the bin. Aim to get your sewing room reorganized this weekend, or simply make a basket to tidy up your incoming and outgoing mail.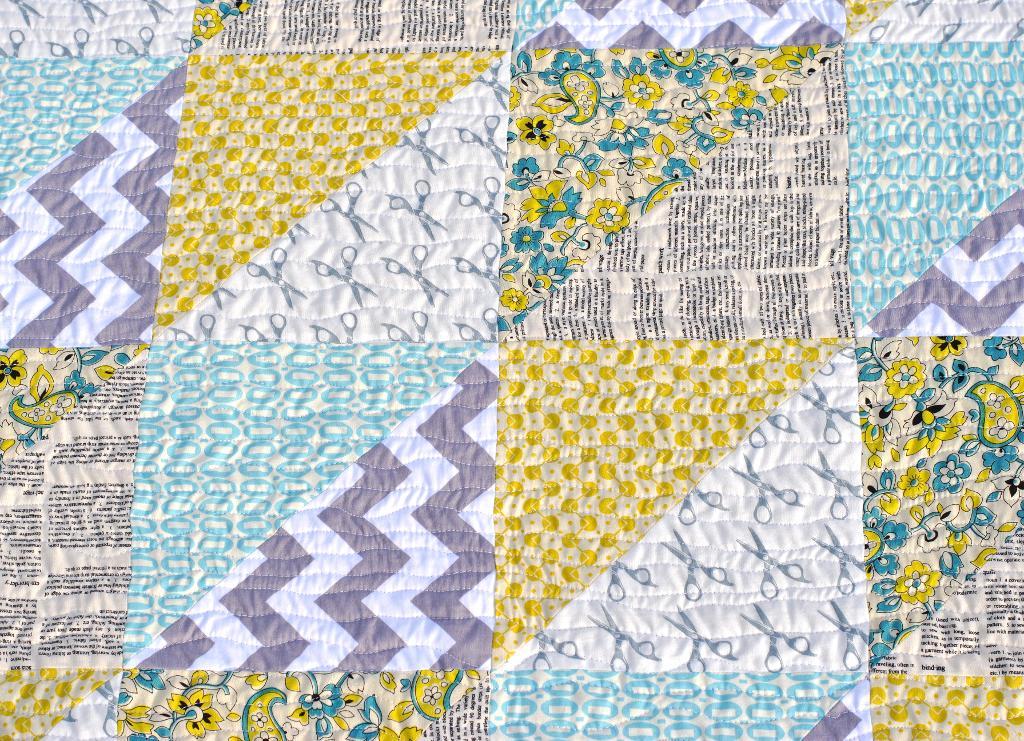 Photo via Bluprint member Lindsay Sews
Quick Triangles Baby Quilt
The Quick Triangles Baby Quilt pattern relies on a simple method of making half-square triangles 8 at a time, lending itself to a super-speedy patchwork project! Maximize your fat quarters (you'll need 6) to make the largest HSTs possible, and then finished with a clean border to frame off your modern baby quilt.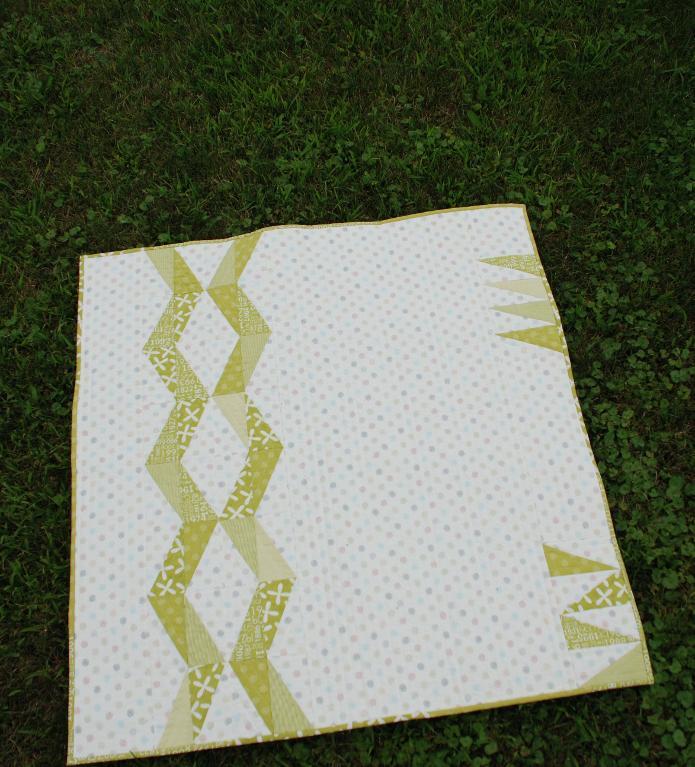 Photo via Bluprint member Spun Sugar Quilt Designs
Spiked Shortbread Baby Quilt
Many modern quilts make use of negative space to create an interesting patchwork design. As a side benefit, these quilts are often quick to piece together in a weekend! Use specialty rulers and the instructions provided to sew half-square rectangles quickly and easily.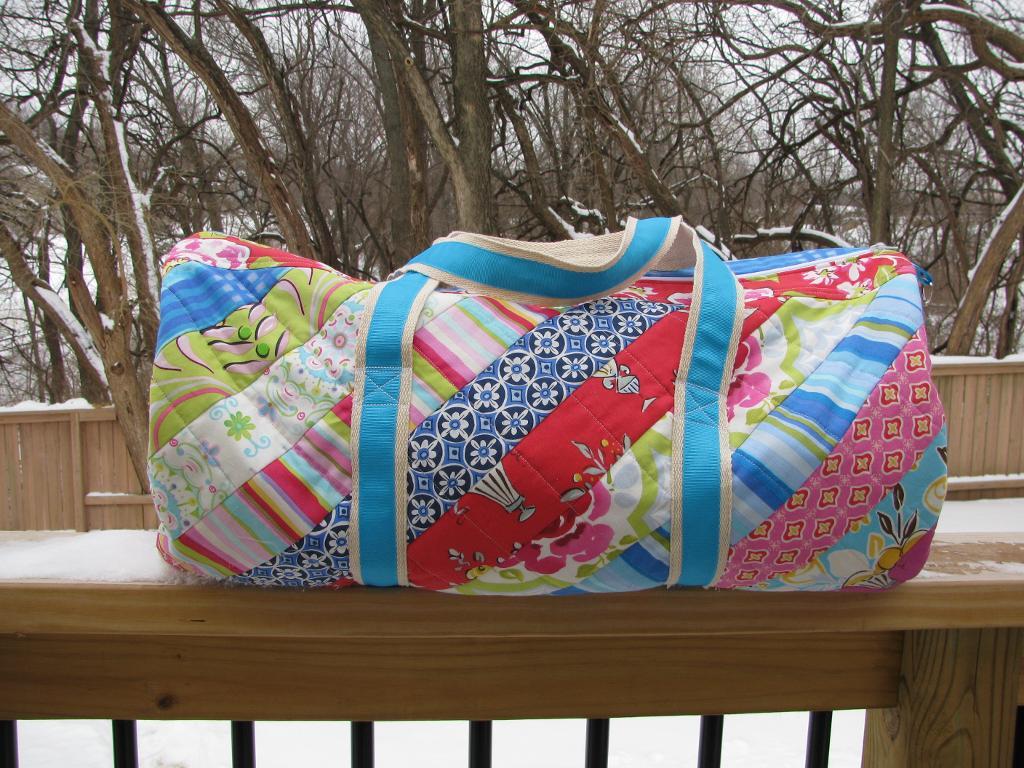 Photo via Bluprint member 627handworks
Quilted Duffel Bag
This large, quilted duffel bag will hold your clothes for the next weekend getaway! Measuring 22.5″ x 10″, the bag is easy for motivated beginners to assemble over the weekend. If you want to make it even quicker, skip the patchwork all together and use a sturdy home decor fabric.

Photo via Bluprint member Log Cabin Quiltery
Lucille Quilt Pattern
Whirligig blocks are fun to sew and easy to chain piece, making this quilt a doable weekend project. Make the beginner-friendly quilt as a gift for an adult or child. We bet you have enough fat quarters and background fabric in your stash to make this quilt without even visiting the fabric shop.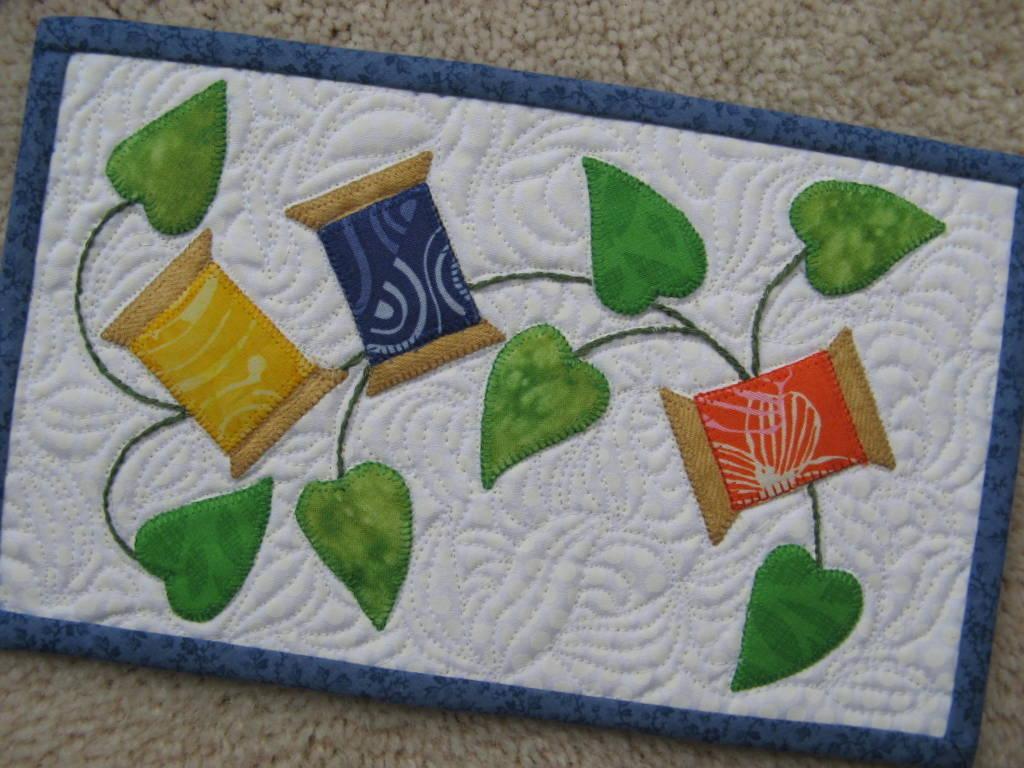 Photo via Bluprint member 2strings
Spools Mug Rug
As a quilter, do you find that you're up to your neck in spools of thread? Show off your love for every color of thread in this quilted vine mug rug. It's an easy project to whip up in a weekend, while you leisurely hand stitch the appliqué.
Make Quick Quilted Gifts!
Join the online class Quilt Quilted Gifts today to learn to swiftly sew stylish infinity scarves, eye-catching table runners, lovely lap quilts and wall-hangings you can customize for any occasion! Enroll Now »