June kicks off wedding season, and a wedding ring quilt would thrill any new bride or bride-to-be. The traditional double wedding ring pattern has been around for almost a hundred years, but today there are many versions of this old fashioned beauty. This pattern is considered a classic, and as such, it has inspired many quilters create similar patterns and variations of the ring theme.
Follow along to discover patterns you won't be able to resist stitching!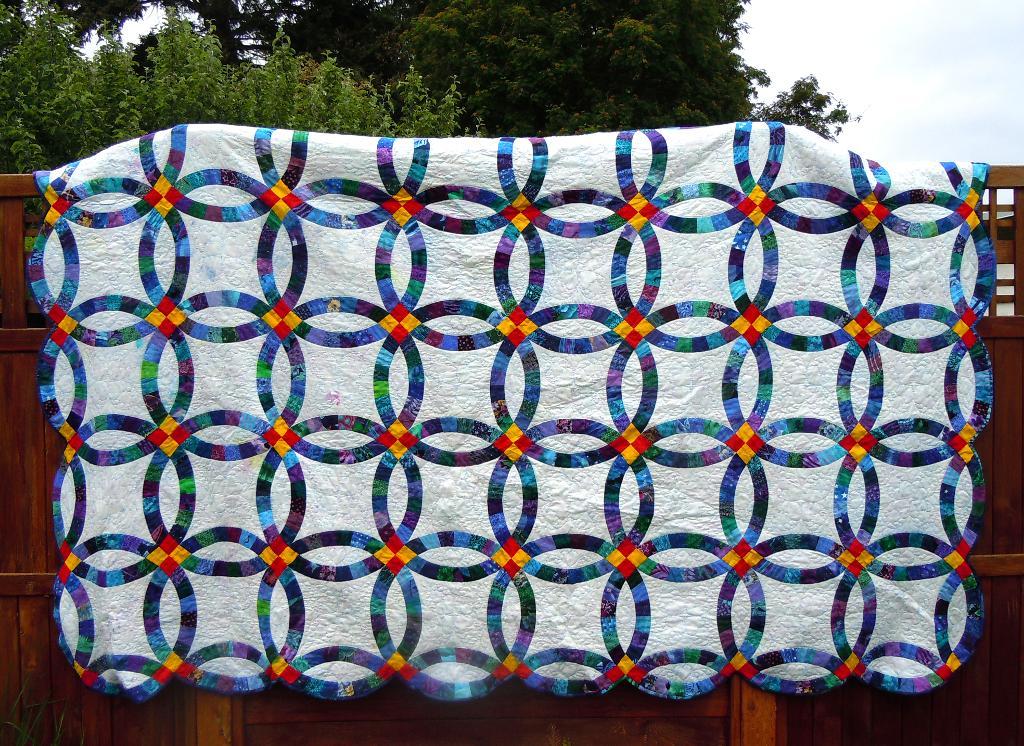 Photo via Craftsy member LRStrand
If you are celebrating a wedding, or a wedding anniversary this month, consider a wedding ring quilt pattern for the bride and groom. While it's not a quick or easy pattern, it is one that will be treasured for years to come.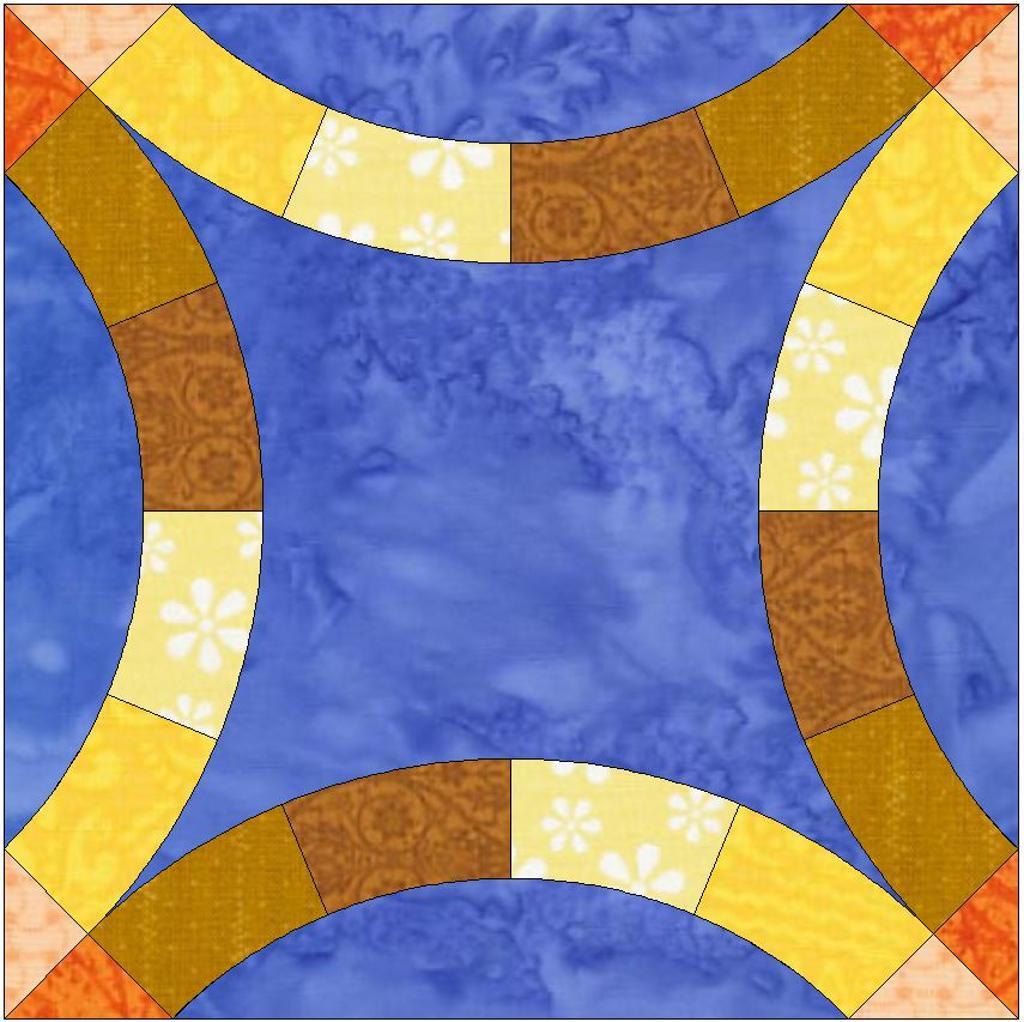 Photo of block pattern via Craftsy member QuiltingSupport
Sewing curves can be intimidating, but with a little practice, everyone can create this beautiful block. Craftsy has several blocks available, using a variety of piecing methods, if you want to practice before starting a large quilt.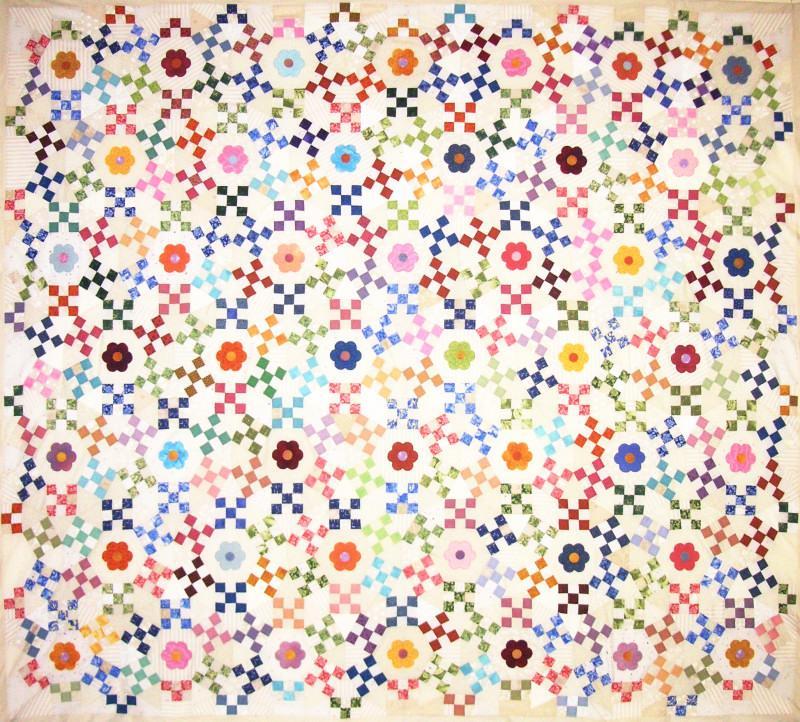 Photo via Craftsy member 2SewTextiles
If you would like to make a quilt that gives the illusion of rings, but doesn't actually have any curves to piece, this pattern is gorgeous. Simple nine patches and flower blocks set together in a way that creates a circle pattern without any curves at all. The fresh modern look with a very traditional wedding ring inspiration. This quilt still requires accuracy, but will not test your skills the way curves do.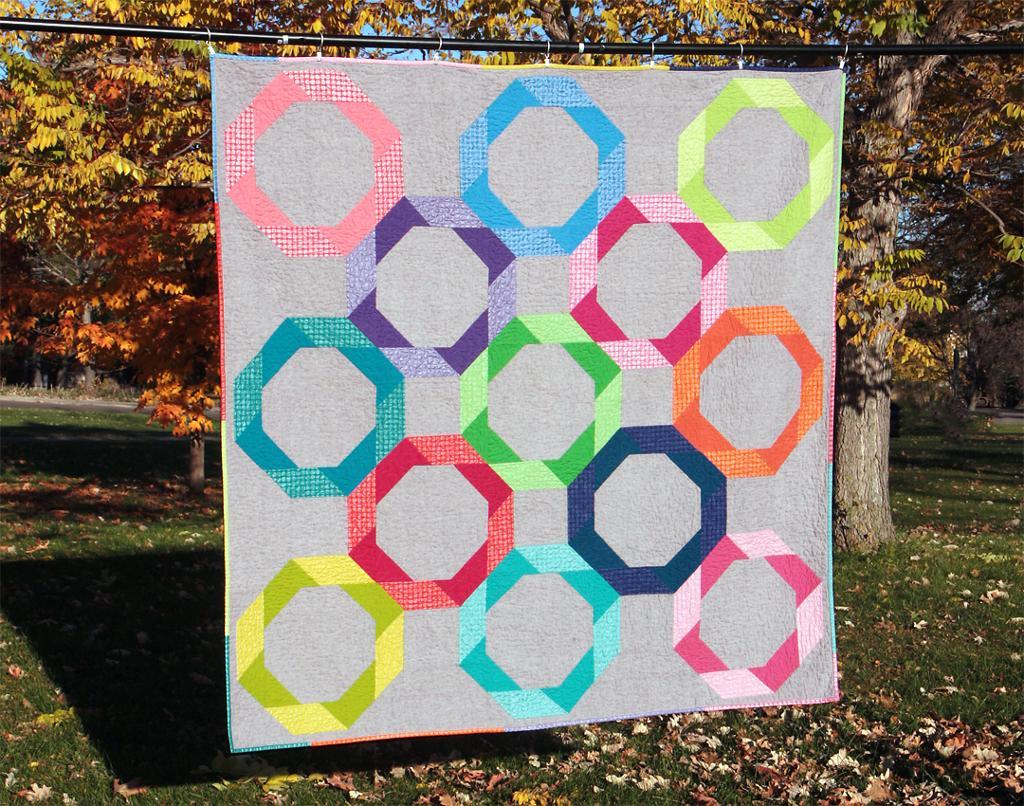 Photo via Craftsy member Kristin Lawson
Perhaps you want traditional wedding ring with a modern twist. This quilt has clean lines and a modern design with no curved piecing, yet it clearly has rings. This pattern would look good made with almost any colors and you could change the background from white to the bride's favorite color. Don't be limited by the colors used in the photo, choose from a palette that will match the newlywed's home and it will be sure to get lots of use.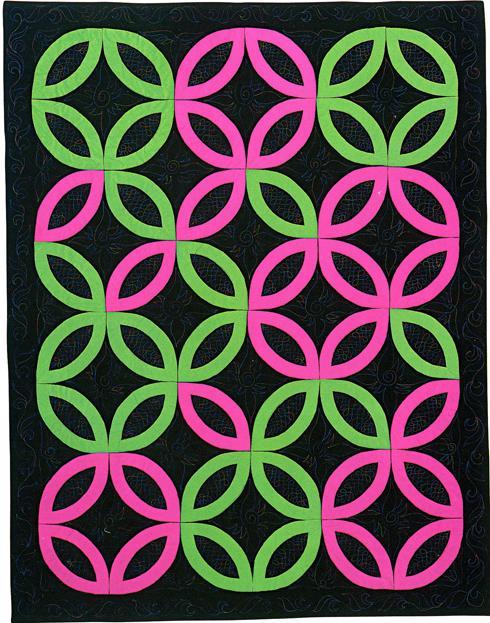 Photo via Craftsy member Debbie Kratovil.
Want a modern look with a simple fusible appliqué technique? This quilt will sew up in a snap. Just trace, cut, fuse and zigzag stitch your way to this lovely quilt. Again, choose any colors you want to add to this background of black, or change the background to blue, yellow, cream or purple! You know what the bride and groom will like, and if not, just ask them!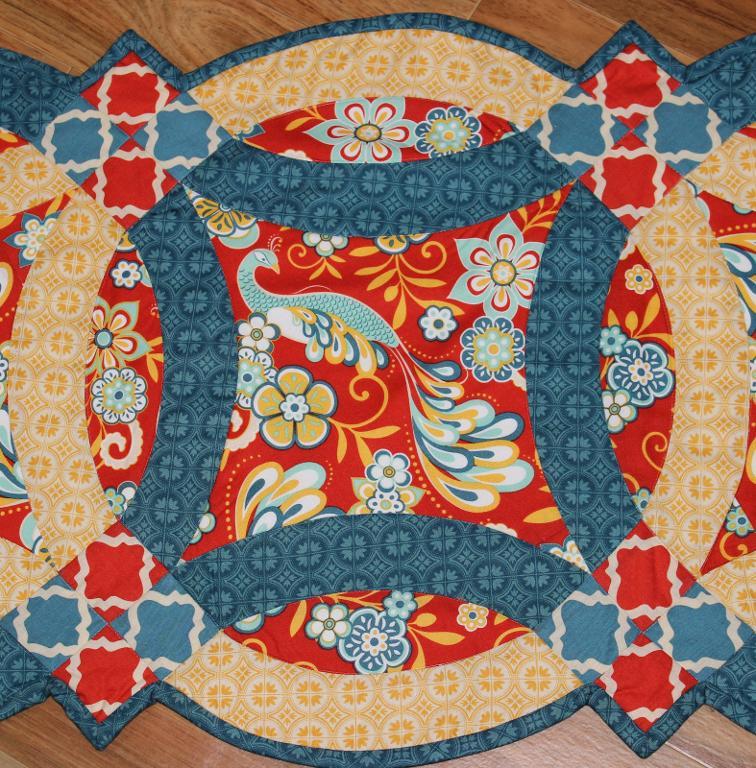 Photo via Craftsy member SusanCarr113267
If the traditional wedding ring is still the pattern you want to make, but you are short on time, try this table runner. While it sews up much more quickly, it would make a beautiful gift! Choose colors from the wedding theme or guest registry and be sure to create a quilted gift that will be a favorite. Or make one for yourself and enjoy it in your own home!