Weddings are so unpredictable that being prepared for almost anything will help you get through the day while capturing moments with confidence.
Here are four tips to help with 
wedding photography preparation

: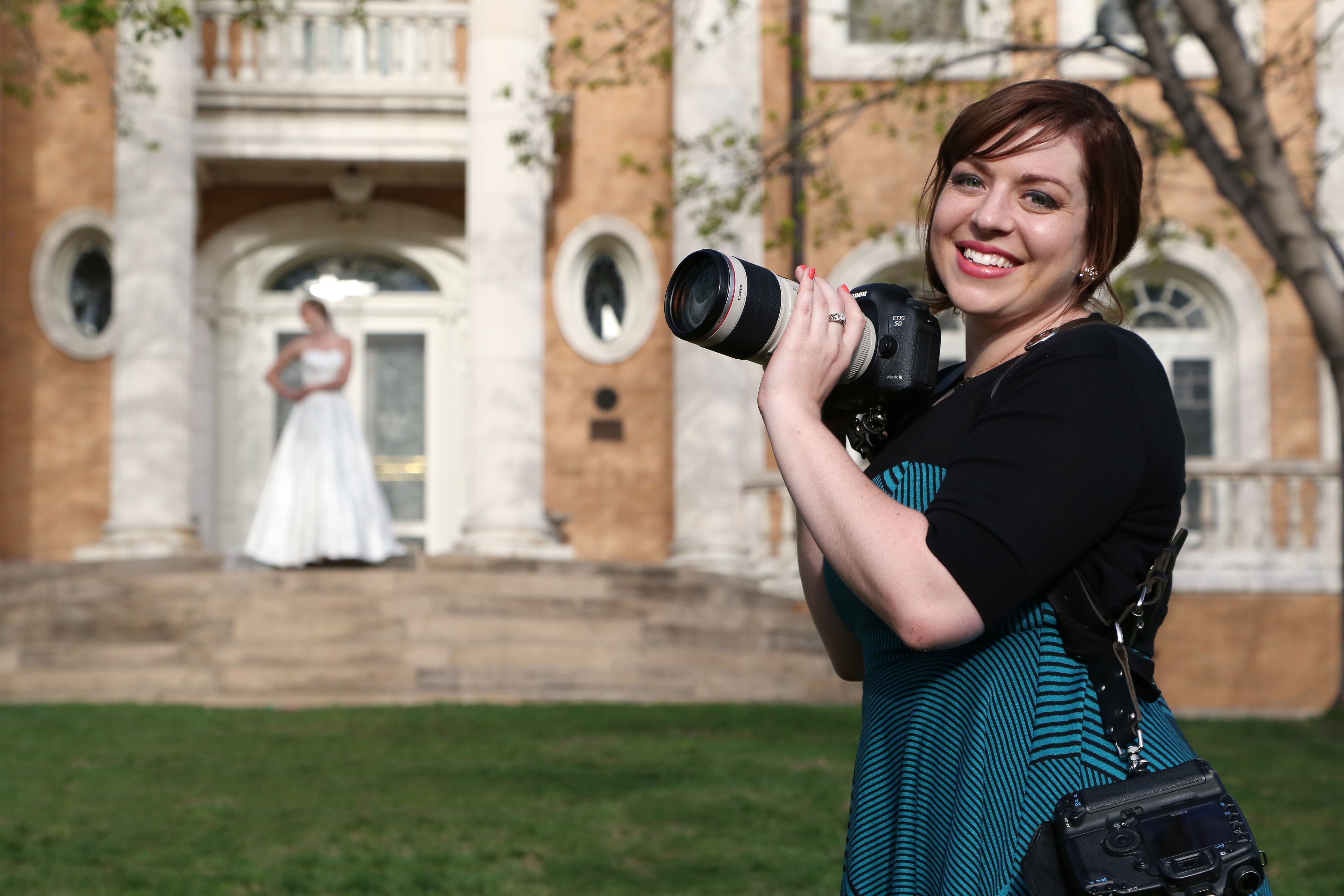 1. Visualize
Look over the schedule of the day and visualize yourself doing each event in the allotted time. Although it may take some focusing, having an idea of how much time you have and sitting down to visualize each situation first will give you more confidence on the day of the wedding. This can also help you avoid feeling out of control when things don't go according to schedule.
2. Organize
Organize the CF cards you will use and make sure they are backed up and know exactly which cards you will use for the wedding.
Also have a system for labeling which cards have been used and which are still available. I turn my cards over in their holder once they've been used. This way I won't slip up and use a card that is not backed up or mix up any CF cards.
3. Know what's next
Being ready is key to wedding photography. The wedding day is busy and full of events and emotions to capture. Always be thinking ahead to the next thing on the schedule.
If you know the next event you are going to need to be prepared for, you can then decide the following:
Do you need a new battery in your camera before this event?
Do you need to use a flash?
Does your flash need new batteries?
Do you have enough space on your card to shoot this event without having to switch cards and possibly miss a moment?
What lenses will you need for this event?
All these things are essential to not feeling rushed or out of control and possibly losing something, missing a moment or getting yourself into a bind.
Like we discussed earlier, checking how much space is available on your card will help you go to the next event with confidence. For example: the first kiss. You want to know you have enough space to take picture throughout the ceremony and not need to switch because your card is full. You never know when those crucial moments are going to happen. Knowing the available card space will keep you prepared.
4. Know your equipment
A key to wedding photography preparation is to know your gear. If you need a wide angle lens to capture the toasts but the sharpness in that lens isn't strong, keep that in mind so you pay extra close attention to focusing on your subject while you shoot. This way you are shooting based on your knowledge of the situation.
Ultimately, weddings never go totally as planned and there are so many candid moments to capture that you can never know fully what you are walking into on the day of the ceremony. However, these tips will help you be confident in each situation and be prepared to shoot the unexpected.
[box type="shadow"]
Take your wedding photography from standard to stunning in Bluprint's Beautiful Bridal Portraits class. These lighting and posing tips will please every wedding party!
Enroll today!
[/box]