For me, wedding photography is as much business as it is art. I have to run an efficient business in order to be able to continue creating more photos over the course of my career. I have a workflow set up from the time my client first contacts me through email, phone or in person, all the way through delivery of the final images and beyond. The initial consultation with a potential client is one of the first steps and a pivotal one in the success of my business.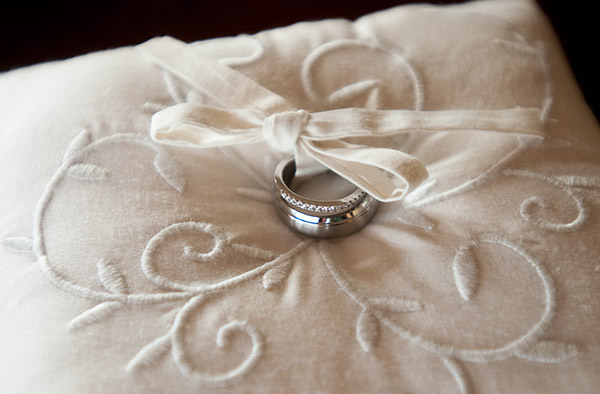 Step 1: Pick a place
After a potential wedding client has had a chance to see my online portfolio and has seen my range of pricing, we choose a time and place to meet. My first choice is my home studio because I have all my samples there, I have prints up on the wall, and I know it is quiet and comfortable. I can control the atmosphere. My second choice, but also still a good option, is a hotel lobby or coffee shop that I am familiar with and is easy for my potential client to get to. This is their first experience with my customer service and I don't want it to be extraordinarily difficult or unenjoyable.
Step 2: Ask questions
Once we are introduced, I want to ask lots of questions about the couple and the wedding. How did they meet? How long have they been together? How did they get engaged? When and where is the wedding? How much have they already planned? Being interested in my potential clients and their plans builds rapport and makes it easier to find connections. I want the meeting to be about the happy couple, not about me.
Step 3: Explain how your service works
After I know a bit about the couple and that my service fits what they are looking for I will explain how I work. I give them details on each of the packages I offer. I show them samples of photos from recent weddings and samples of wedding albums and guest books. I give them a rundown of a typical wedding timeline and what I am doing during that time. During this time I'm also answering the questions that they haven't even thought to ask, about turnaround times, insurance, backup plans and copyright.
Step 4: Explain pricing and value
If I'm sitting down with a client for a meeting, it's already pretty clear that they like my work. The big question is, "What's this going to cost me?" I ask what kind of service they are interested in. Does it include additional photographers? Or albums? Or prints? Once I know more about what they want and the potential client's budget, I can steer them toward a service that is a good fit. During this time, I also want to explain why the price is a good value. A majority of the people I sit down with have never purchased the services of a wedding photographer. Unless I explain what goes into it and what exactly they get out of it, they may never see the value in that kind of investment.
Step 5: Ask for their business
If, after I have had my questions answered and they have had theirs answered, I feel like we would be a good fit for doing business together, I will ask the potential client if they are interested in making a decision on a package and signing a contract. Most of the time, the client needs some time to think it over but I want to give them the option to decide right away. I let them know what the next steps are (signing a contract and sending a deposit) and that my clients are first-come, first-served so I can't hold dates without either of those items. I want the transaction to be clearly defined and without any surprises so that we are all on the same page and excited to be working together.
Your way of doing an initial consultation may be different depending on your business model and the type of clients you have. What kinds of things have been helpful in closing the deal for your wedding clients?