The cake is one of the most memorable and enjoyable parts of any wedding. So why not recreate a bit of that magic every year with a beautiful anniversary cake? It's not only an opportunity to indulge, but also to explore some creative cake decorating ideas, as there isn't necessarily a "traditional" anniversary cake. From simple and sophisticated to over the top decorated extravaganzas, these cakes are proof that cake, like love, can be a great adventure!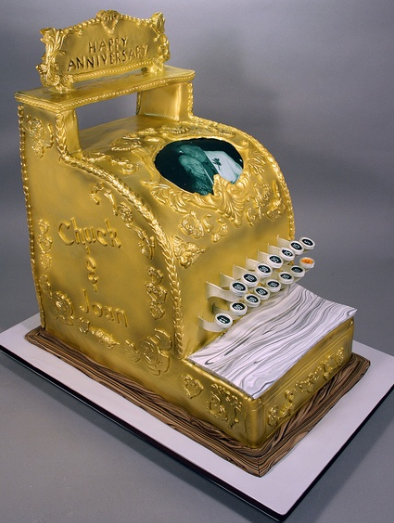 Photo via Custom Cakes by Mark
Vintage Cash Register Cake: Money can't buy love. But love is certainly evident in this cash register themed cake! Painstakingly and beautifully decorated to resemble a vintage cash register, this cake gets its pretty luster from edible gold paint.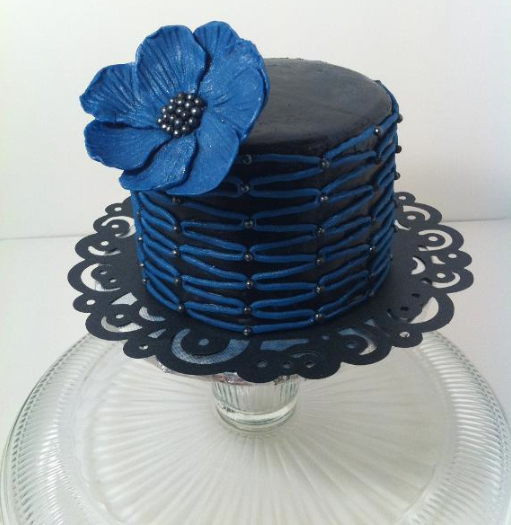 Photo via Bluprint member Oatmeal48
Dressy Indigo Cake: This indigo cake is as romantic as midnight in Paris! Inspired by Bluprint class Intro to Modeling Chocolate, this fashionable cake was made using fondant and modeling chocolate to form its eye catching flower and pretty zigzag design.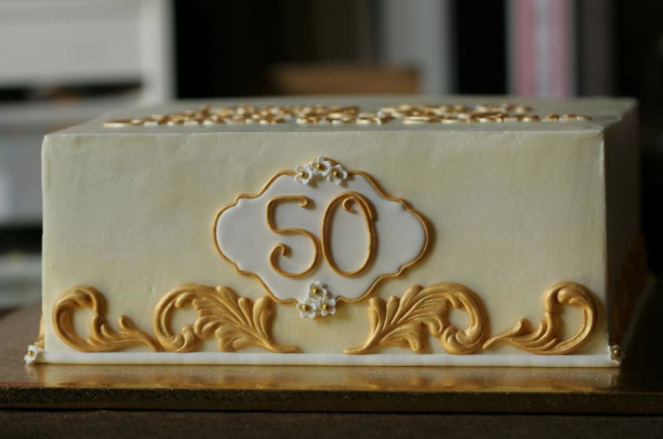 Photo via Bluprint member Beruberu
Gilded Cake: If it ain't baroque, don't fix it! This lovely cake looks like it would feel very at home in Marie Antoinette's court! Following a Bluprint class on Modern Buttercream, this cake was finished off with fondant tinted in gold for the decorations.

Photo via Wedding Ideas on a Budget
Ruffle cake with vintage topper: For an easy and inexpensive decoration, print out a reproduction of a wedding photo, cut out the couple, and use it as a cake topper! It can be made to look vintage instantly by tinting the photo in black and white in a photo editing program. For a pretty presentation, follow the cue of this cake and decorate the cake all over with ruffles (using a ruffle tip) for a simple decorating project with a fancy and festive look.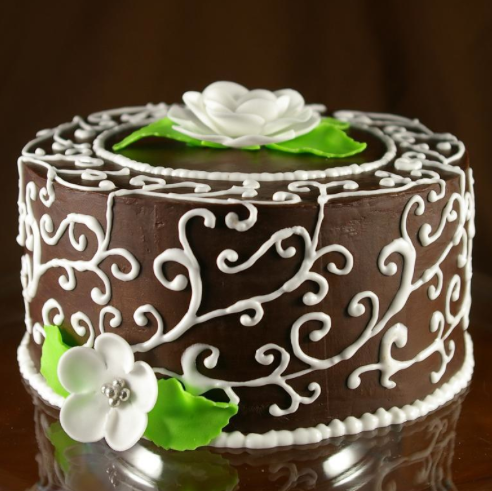 Photo via Bluprint member SavvyMama
Chocolate with Swirls: Here's a cake that undoubtedly tastes as good as it looks. Starting with a cake topped with a decadent chocolate ganache, the decoration was kicked up a notch following the Bluprint class Modern Piping, and features royal icing swirls and fondant flowers.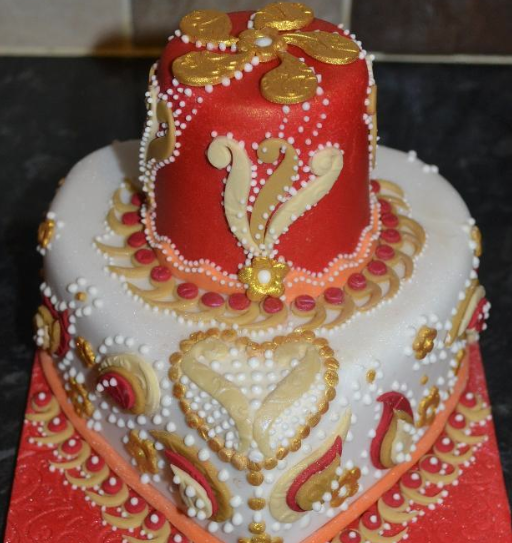 Photo via Bluprint member BabyMJ
Exotic Anniversary Cake: This seems like a great cake for cultured, world-traveler types. This gorgeous cake, which has an Eastern inspiration, was made using Lindy Smith cutters and blossom cutters. The red and hearts make it quite a romantic looking cake, eye-catching and special!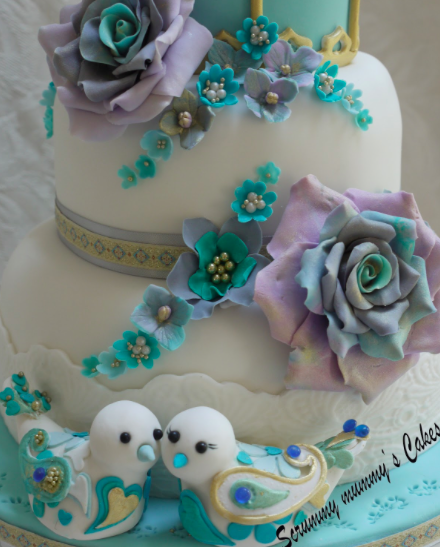 Photo via Scrummy Mummy's Cakes
Love Birds Cake: It's not easy to create a cake that is whimsical and elegant at the same time, but this one pulls it off with panache! A three tier cake is prettily covered with blue and lavender flowers, and then at the bottom of the cake, a pair of sweet love birds adorned with paisley patterning.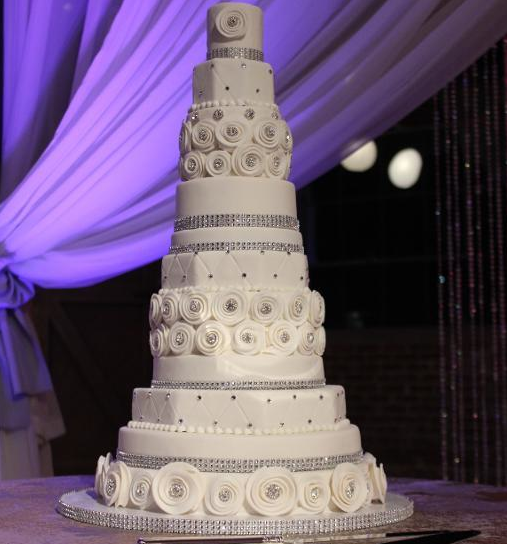 Photo via Bluprint instructor Joshua John Russell
Wedding Cake, but Better: This beautiful wedding-like cake was created for a one-year anniversary, and it begs the question: why not do it again, bigger and better each year? This dazzling delight was created using fondant, tylose, buttercream, and crystals. A tip from the cake-maker, though? Be careful with the crystals! Make sure that the person cutting the cake is skilled and will remove the gems before serving.
Love, like fine wine, only improves with age. So why not celebrate it by enjoying a delicious cake to celebrate each passing year of sweet marriage?
You might also enjoy wedding cake trends, and groom's cakes.