Handwoven fabric is precious! When you have lovingly woven your yarn all the way from cone to cloth, you want to use every piece well, whether it's a sample you don't need any more or the fragments left after a larger project.
The good news is that a little bit of handwoven cloth goes a long way: Here small project are a few ideas to try.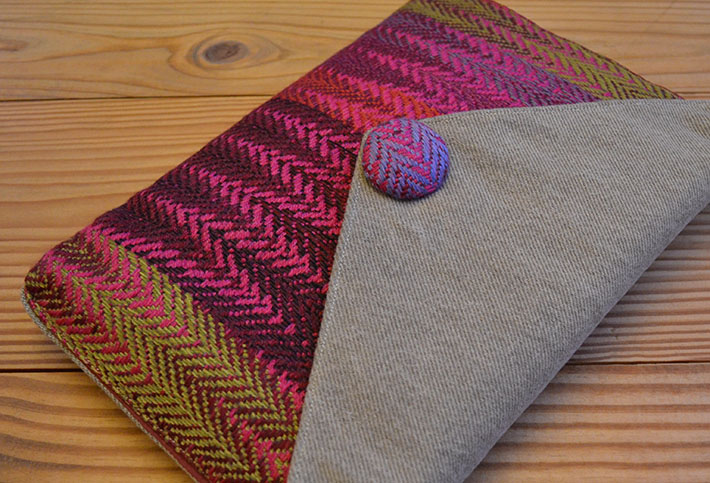 Whole pieces of cloth
If you have a whole piece of cloth as large as a sheet of A4 or letter paper, then you have enough for
Clutch purse
Pencil case
Needle book
Case for your sunglasses
Any of these can be made by simply folding your cloth to the size you want, then stitching and lining it. However, you can also choose a more ambitious construction project, such as a framed purse.
But I don't have as much as that!
If you have smaller pieces, then there are two main options open to you.
Mix and match
Who says a purse has to be all one fabric? You can mix and match your handwovens either with each other or with commercial fabrics. A tablet or e-book case can feature two very different fabrics back-to-back, and look all the better for it.
Another idea is to get together with a friend and mix and match your stashes – between you, you may have the perfect combination both of fabric and of skills!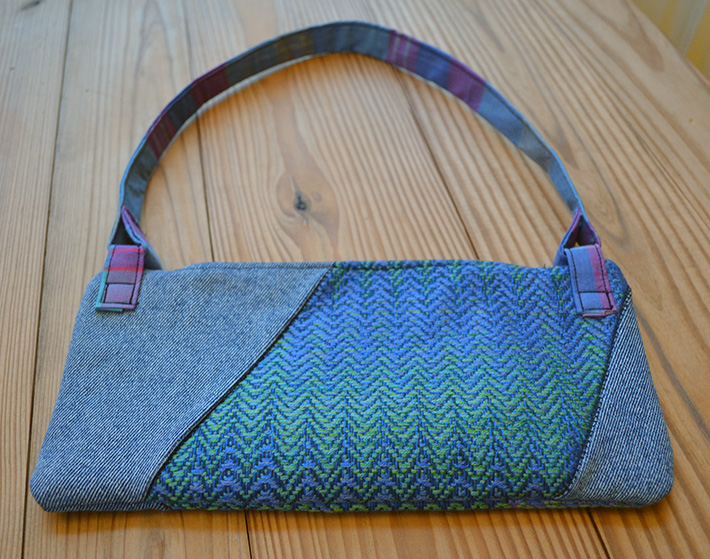 Judith McDowall of Just Judith Design put some of my handwoven samples together with her recycled denim collection to construct a whole range of imaginatively designed bags and purses.
Go tiny
It doesn't take much fabric to make a coin purse or a phone case! If you can squeeze just a few more inches of fabric out of the end of a scarf warp then you have enough for a coordinating accessory.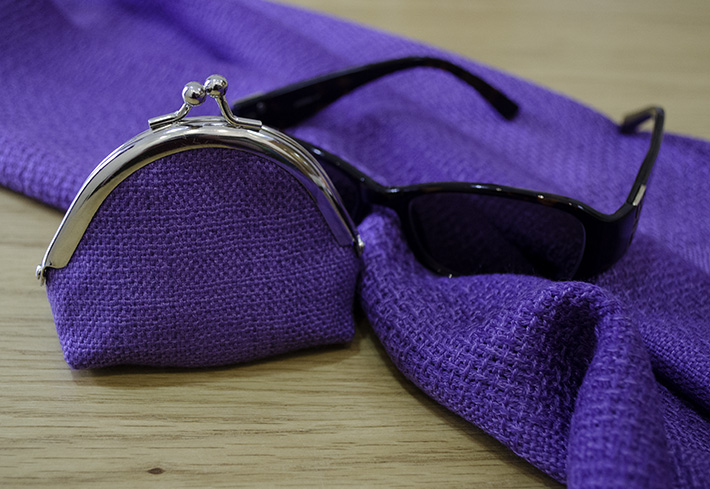 The smallest purses I have made are just four inches across. I have big clumsy fingers and that is as small as I can handle — but maybe you can do better.
If your fabric is a bit too chunky for a tiny purse, then another option is a coaster. A well-fulled wool fabric can simply be cut into shape and finished with a neat blanket stitch. If your fabric has an edge which is likely to fray, then you can either make a feature of it by deliberately creating a fringe or you can stop it in its tracks with some bias binding.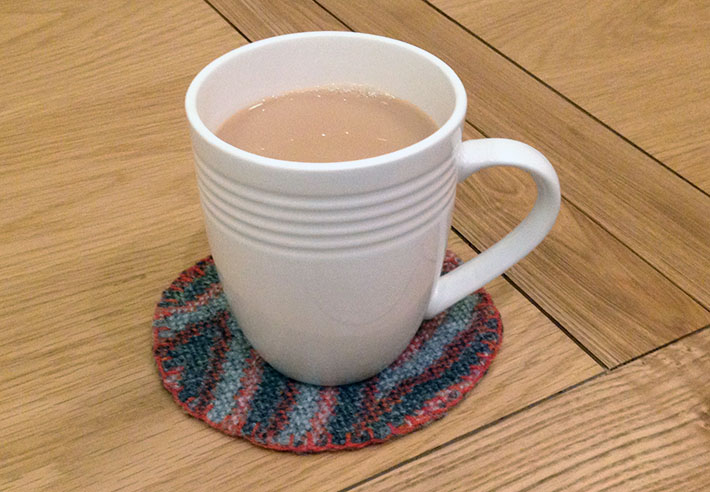 The smallest of the small
And when you have cut out your coin purse and you have those odd-shaped scraps leftover? Then it is time to cover buttons. There is never a good reason not to cover a button. You don't need an expensive press – the small button covering kit you can buy from a craft store or haberdashers will handle fabric of a moderate weight. The fabric I have used here is woven in 8/2Tencel with a 30/2 silk weft.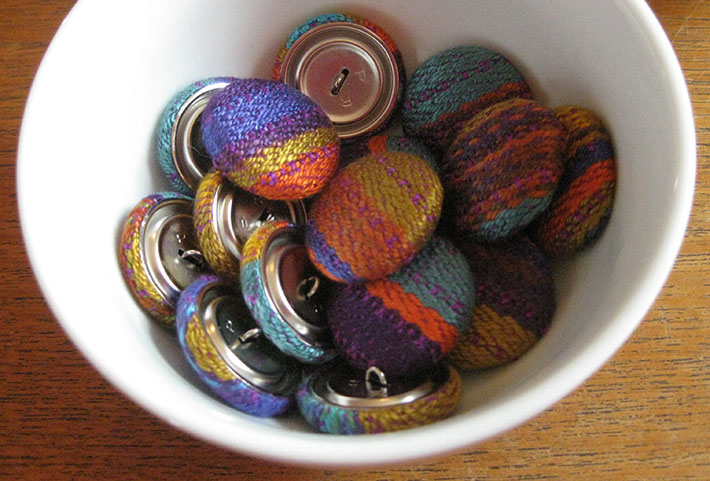 As you will be stretching the fabric over the button blank, it is a good idea to add some fusible interfacing first in order to stabilize it.
These are a few of the things I have made with small pieces of handwoven cloth. What have you created?