In recent years, modern quilts have become increasingly popular. If you want to try your hand at stitching up a modern quilt, you don't have to buy all new patterns and fabrics, or even learn entirely new techniques.
There are lots of ways that you can put a modern spin on a quilting project, from taking your favorite quilt patterns and make them modern to incorporate fabrics from your stash into modern quilts. Plus, no special techniques required! Try incorporating some of these modern making ideas into your next modern quilting project!
Here are 5 simple ways you can make a quilt modern!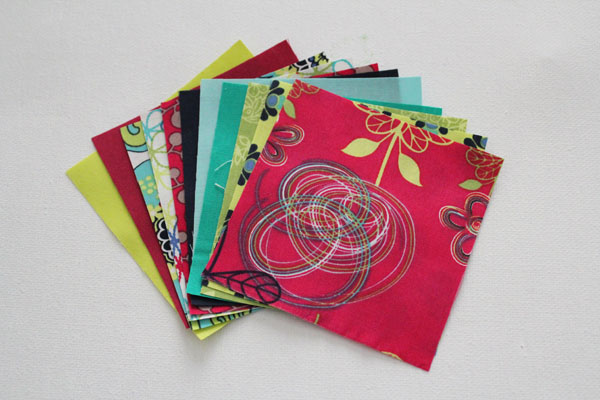 1. Use modern colors
Modern quilts use modern colors. Walk through the new arrivals at your local quilt shop, flip through quilting magazines, or browse Pinterest to find color combinations that speak to you. This might mean unusual color combinations, bright colors, or just colors that really stand out from a crowd. Color combinations like red-gray-aqua became popular with early modern quilters – find current color combinations that are out of your comfort zone.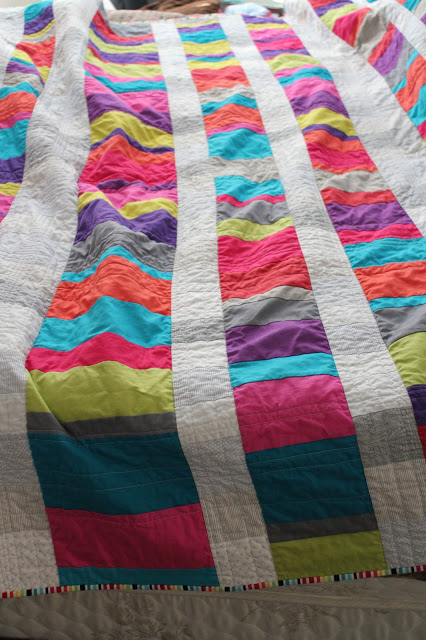 2. Incorporate solids.
Solid fabrics, tone-on-tone fabrics or fabrics that read as solid from a distance are often used in modern quilting. Though the solids are sometimes bright and sometimes neutral tones, they provide negative space. This gives the eye a place to rest and gives the modern quilter a place to show off some skills.
3. Change the block size.
One-block quilts are popular with modern quilters. Instead of repeating 9 of the same block in a single quilt, make just one oversized block. Large blocks are often easier to piece, go together quicker, and can use less fabric. Simple, fast and economical are all traits of the modern quilting movement. You can learn how to change the size of quilt blocks here.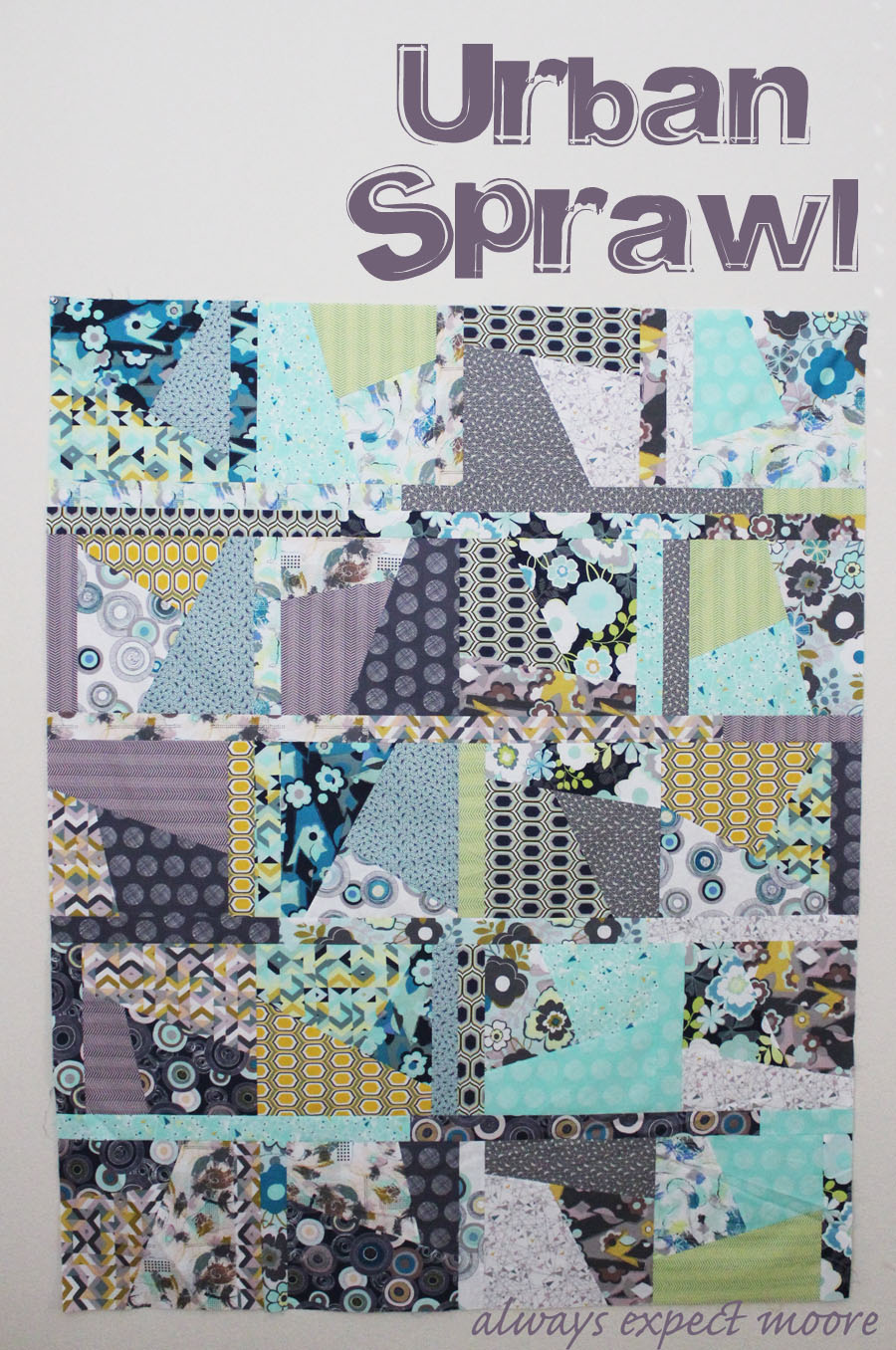 4. Go wonky!
Modern quilting is great for beginning quilters because not all blocks need to be perfect — in fact, wonky blocks are intentionally imperfect. Pieces might be different sizes, not meet at right angles or list to the side. These intentionally imperfect blocks give freedom to the modern quilter, so that they can enjoy the process instead of obsessing over the result. Wonky log cabin blocks and wonky star blocks are especially popular with modern quilters.
You can also use free-piecing methods to create wonky or unexpected quilt designs.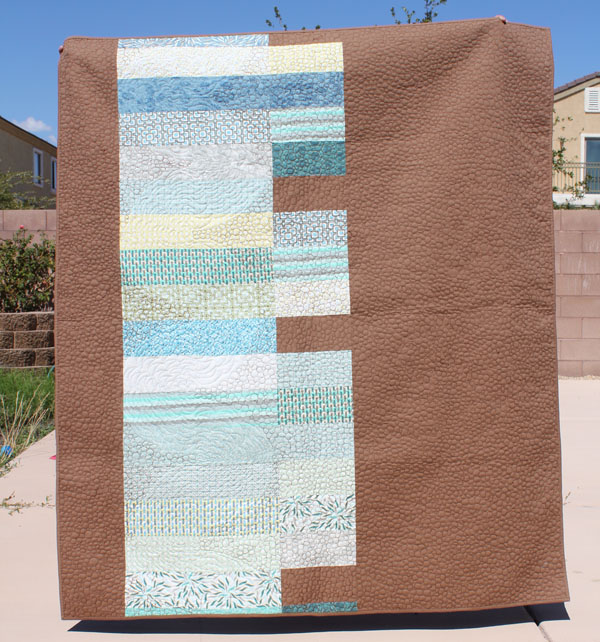 5. Try an asymmetrical quilt top.
A quilt doesn't have to be row after row of the same blocks. Modern quilting allows you freedom of bock placement. Vary wide and narrow borders around a one-block quilt for a modern feel, or sash a column of blocks with different fabric widths on either side to make an asymmetrical quilt top.
Adding a column of quilt blocks is also a great way to add interest to a quilt back — use a strip of blocks as a bridge between two pieces of backing fabric to add interest. If your back is interesting enough, you might find yourself with a double-sided quilt.
Modern quilting tip: pick and choose!
There are many ways that you can change up a traditional quilt pattern to make a modern quilt. Try a few of these ideas, not all, in your next quilt project to make it more modern.
Once you have pieced a modern quilt top, you'll want to check out some modern free motion quilting techniques to compliment your newly pieced modern quilt top!
For more modern quilt fun, check out the Craftsy class Machine Quilting Negative Space. The extraordinary quilting instructor Angela Walters will guide you in discovering how to fill empty fabric space with fantastic threaded designs for a stunning finished project!
These are some of the simplest ways to add a modern vibe to your quilt: What are ways that you keep your quilts modern?