During the summer and early fall months, peppers seem to be in just as much abundance as zucchini and tomatoes. Yet, I'm hardly every worrying about what to do with the all the peppers, primarily because they are so versatile. I'll often throw them on the grill or mix the peppers into a stir-fry or salad. However, peppers don't always need other ingredients and can easily steal the show with the proper cooking method and the right recipe.
Check out my favorite way to cook peppers + amazing recipe ideas.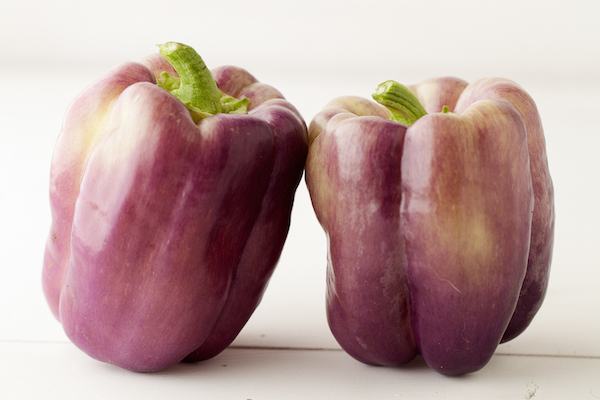 Method #1: Peppers as the main dish.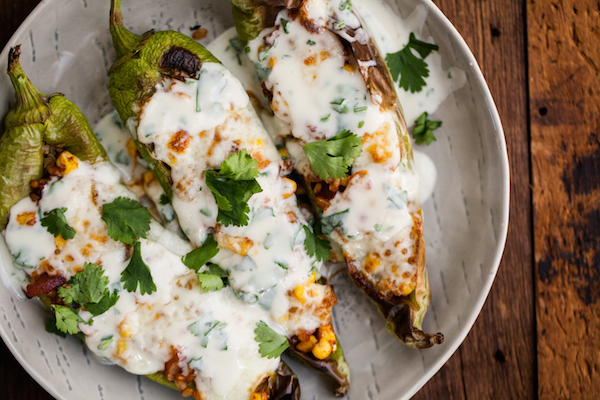 I think one of the most obvious ways to showcase the pepper in a meal is to stuff it full of wonderful ingredients. The combinations are endless, can work for any type of diet, and each pepper variety adds a unique twist to the meal. For a mild stuffing pepper, choose a red or green bell pepper or for a bit of spice, use a hatch chile, poblano, or Anaheim chile.
Traditional stuffed peppers are often filled with ground beef and tomatoes but I've found my favorite versions to be a mix of cheese, beans, and grains. If you like a firm pepper, stuff the peppers while they are still raw, however, if you like a softer, cooked pepper- roast the pepper under a broiler for roughly 60 seconds, turning occasionally, to soften the pepper. There's really no wrong way to stuff a pepper!
Peppers can also make great main ingredients in dishes (beyond stuffing a pepper). Use peppers for color or for an added pop of flavor. I'll often make fajitas that are primarily onion with a variety of bell and chile peppers or a breakfast omelet with a mix of all as well. Just remember, no pepper is the same in terms of flavor and some peppers may be better than others for particular dishes.
For example, green peppers may have a slightly more earthy and bitter flavor compared to their more mature red and yellow counterpart, which are slightly sweeter. Play around with the different peppers to find ones you like.
Method #2: Peppers as an appetizer.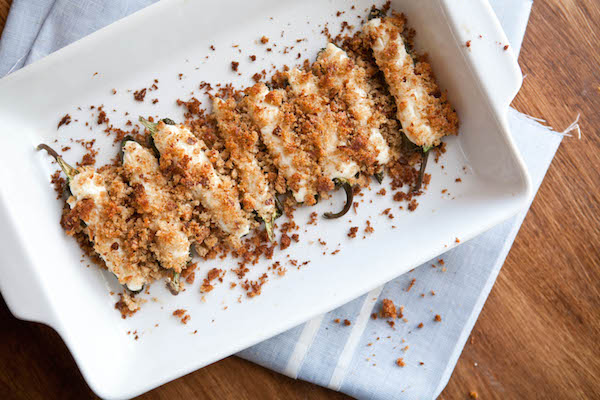 Peppers, especially the smaller varieties such as jalapeño and padron, make for fun appetizers. Some recipes, like the poppers, are a bit more involved while the blistered padorn (or shisito) peppers are a quick appetizer! Just be sure to check the heat of the variety you decide to use. I like to often use the more mild peppers for appetizers since a variety of people will often be eating the recipe.
Method #3. Peppers in soups.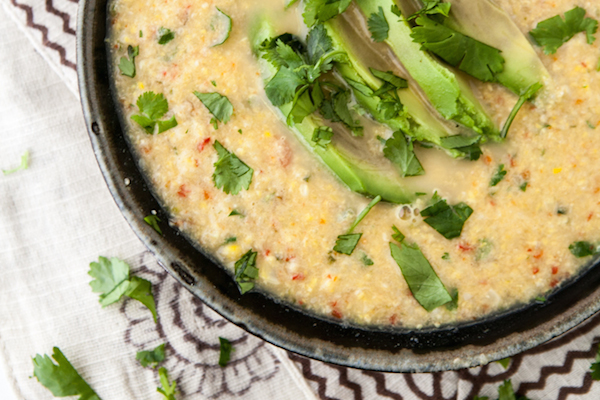 Don't be fooled, even though peppers have a subtle flavor compared to other vegetables, they make for perfect soups. Also, playing around with the different colors of peppers can lead to beautiful soups! I love to add poblano peppers to soups for their more prominent flavor and heat level or use red/yellow peppers as the main base for the soup.
Method #4: Peppers as sauces and spreads.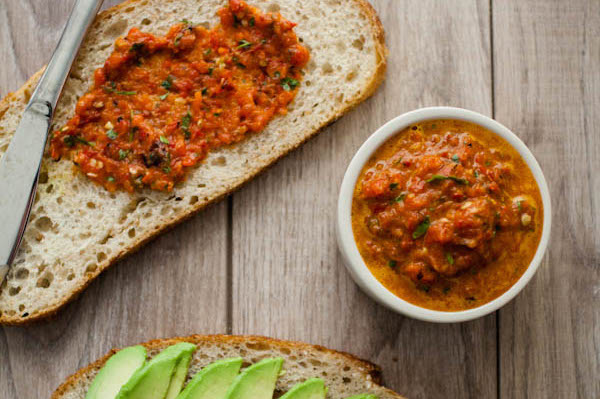 Some of my favorite spreads/sauces have peppers as a base. Roasting red peppers leads to a variety of sauces that work well on pastas, sandwiches, or tossed with vegetables. For some sauce, like the harissa, the heat level can be adjusted based on personal preference. I'll often roast red peppers, especially when in season, and freeze a large batch for use throughout the month, typically in these sauce recipes.
Hone tricky, everyday cooking techniques for stress-free meals with one of the newest online cooking classes from Craftsy: 20 Essential Cooking Techniques with acclaimed executive chef Brendan McDermott! Learn from the comfort of your kitchen, with unlimited access to HD video lessons.
Start learning now! >>
What's your favorite pepper recipe?