I must say I absolutely love Irish waxed linen cord (IWL) in my jewelry designs. I know I am not alone – just take a peek at the jewelry forums online, in popular jewelry/craft magazines and search in beaded jewelry on Etsy, and you will see a whole range of really beautiful designs containing Irish waxed linen cord. And I do in fact live in Northern Ireland, so the designs I create with these threads/cords are particularly Irish!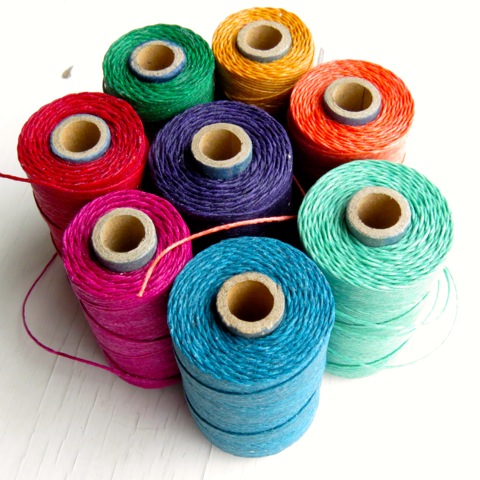 What is Irish waxed linen cord?
IWL is a beautiful fiber — strong, supple and available in a range of colors and thicknesses, with a protective waxy coating that helps to slightly stiffen the cord and aids with placement of knots when beading. The thickness of the cord is measured in plys. "Ply" refers to the number of twisted strands that the cord is made up of, so 7 ply is almost twice as thick as 4 ply.
7 ply is my thickness of choice when I'm knotting bracelets, as they have to stand up to a little more wear and tear than necklaces or earrings. Otherwise I tend to work with 4 ply, as it is available in the largest range of colors and shades, although 2, 3 and 12 ply are also available.
And why am I referring to the Irish stuff in particular? Well, if you buy a range of waxed linen cord that is not the lovely Irish variety, you will be able to tell — not all waxed linen cord is created equal! It tends to be stronger, more supple and available in a wider range of colors than its non-Irish relatives.
If you haven't knotted in your jewelry making before, then there are some general tips and tricks that will help you get started. But even if you have, there are some pointers that will help you with waxed linen in particular, as it is quite a distinctive material to work with as opposed to silk or cotton cords.
Tips and tricks for working with IWL
1. What you are aiming for when knotting is to get the knots really close together.
See the necklace below.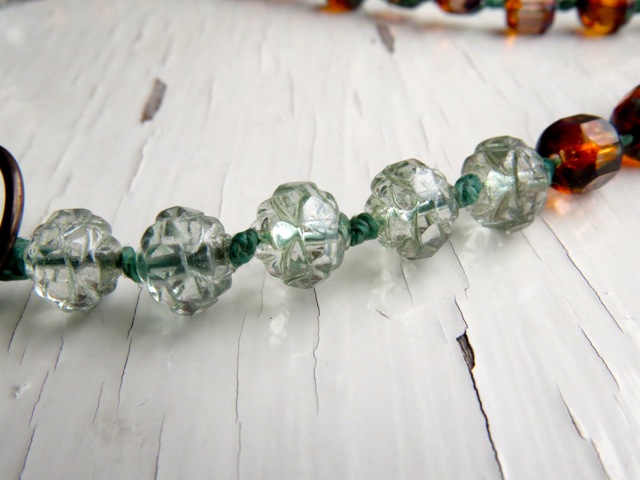 You don't want baggy beads wobbling about between the knots. This will not only create better-looking jewelry but also make your jewelry more secure for the wearer.
2. Following on from this, a good rule of thumb is that the cord should always as much as possible fill the holes of the beads that you are knotting with.
Just as you don't want the beads to be wobbling between the knots, you don't want the beads sliding OVER the knots because the cord is too fine, and the more they move about on the cord, the more pressure the cord is put under by the inside of the bead. Yes, IWL is strong, but it is a natural fiber and subject to stress. It can also be sliced by a jagged edge inside, say, a ceramic bead.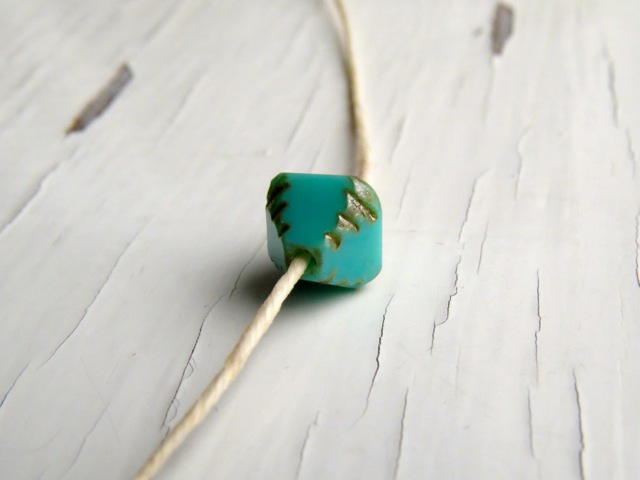 Yes!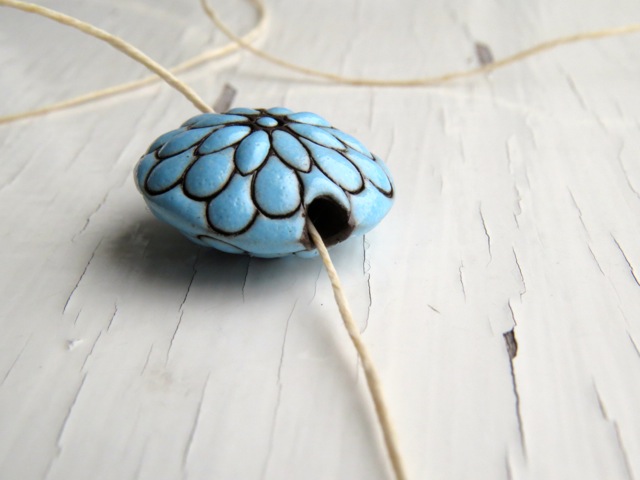 No.
 3. ALWAYS have clean hands.
And if you are knotting for a long time, keep some baby wipes or similar nearby, or get up and wash your hands at frequent intervals.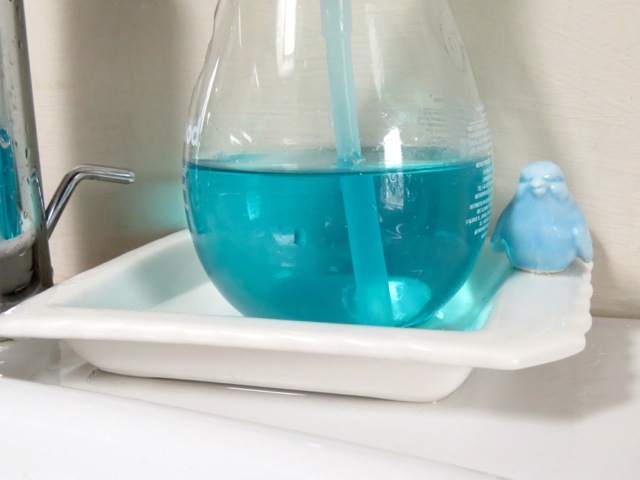 There are two reasons for this. First, with the lighter colors especially, they can pick up and show dirt from your hands very easily. Secondly, if you are knotting over a period of time, the waxy coating can gradually transfer and build up on your hands, which can then pass onto your beads. It's also not that pleasant for the hands of the beader!
4. Consider what beads you are going to knot with.
If you are using vintage/upcycled beads with the cord, it is especially important that you give them a good clean before sliding them up and down the cord. If you have some lovely vintage metal beads with a rich patina, you may wish to save them for a non-knotting project, as it is nearly impossible to seal the inside of beads.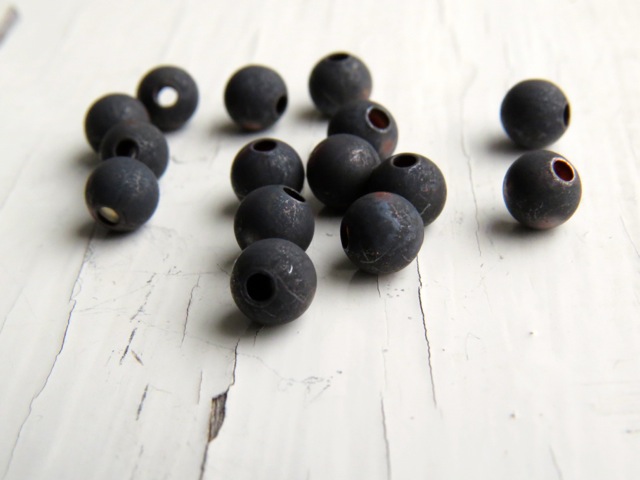 Nice vintage copper beads — not good for knotting with!
Ready to try knotting with Irish waxed linen cord? Check out these inspiring examples to see just how versatile it is: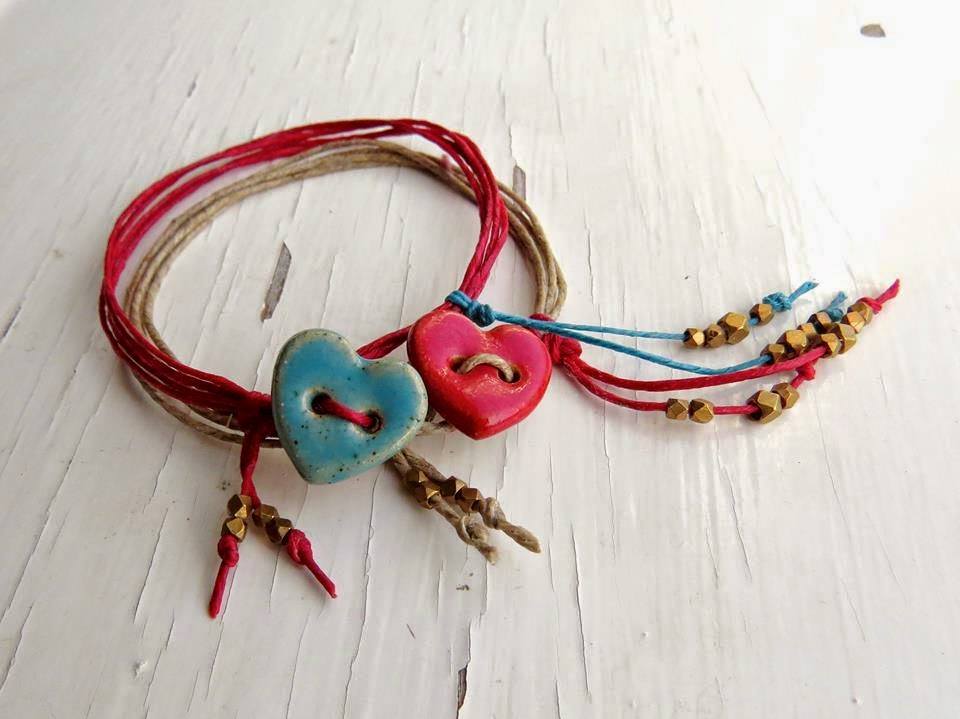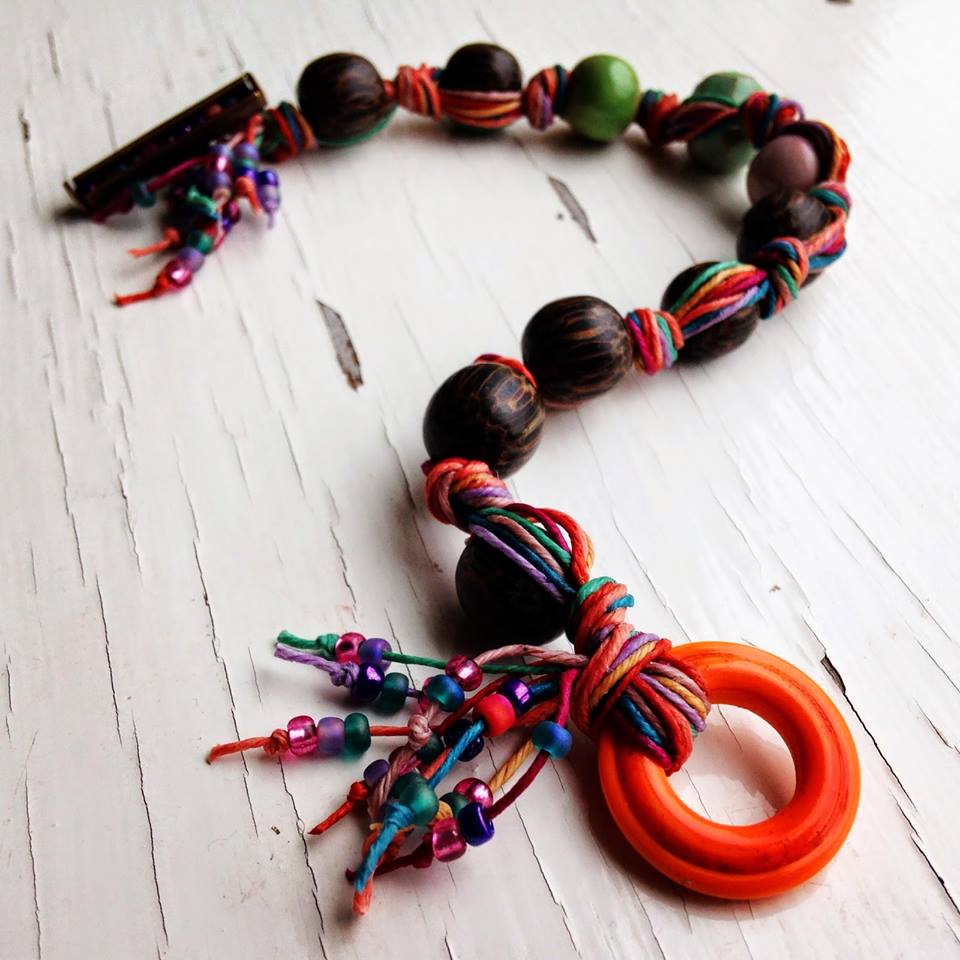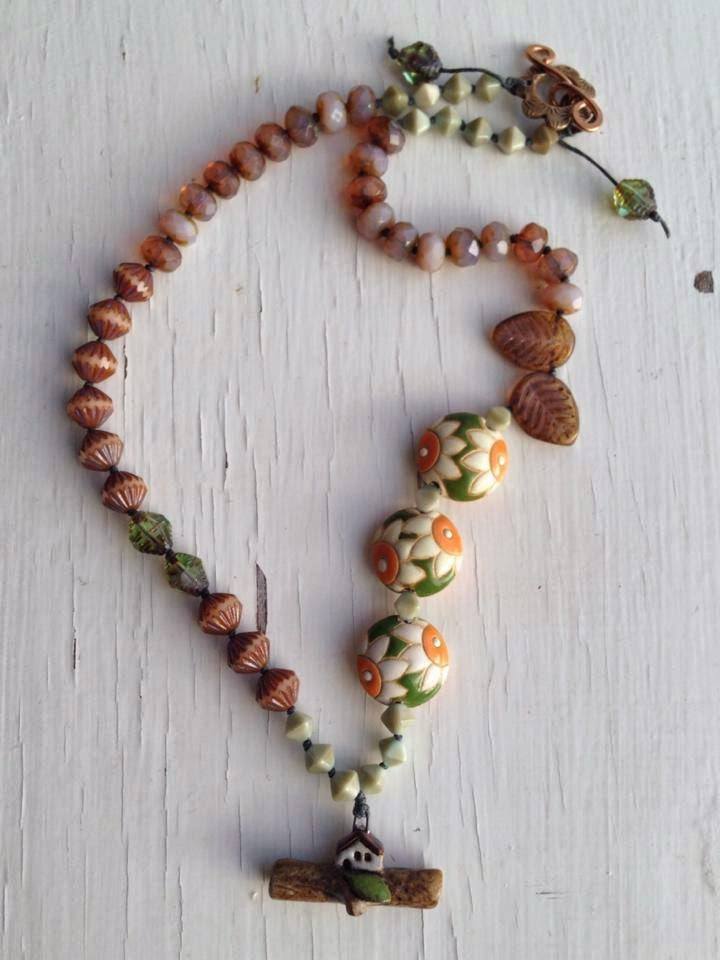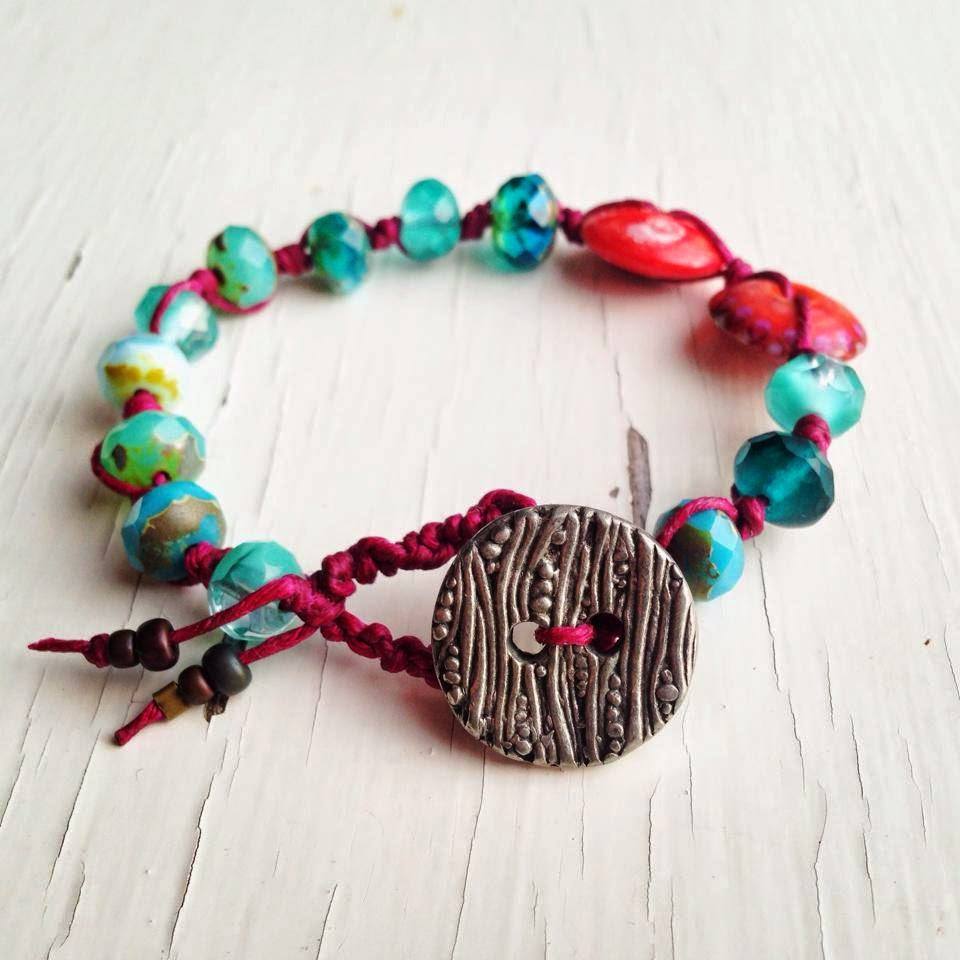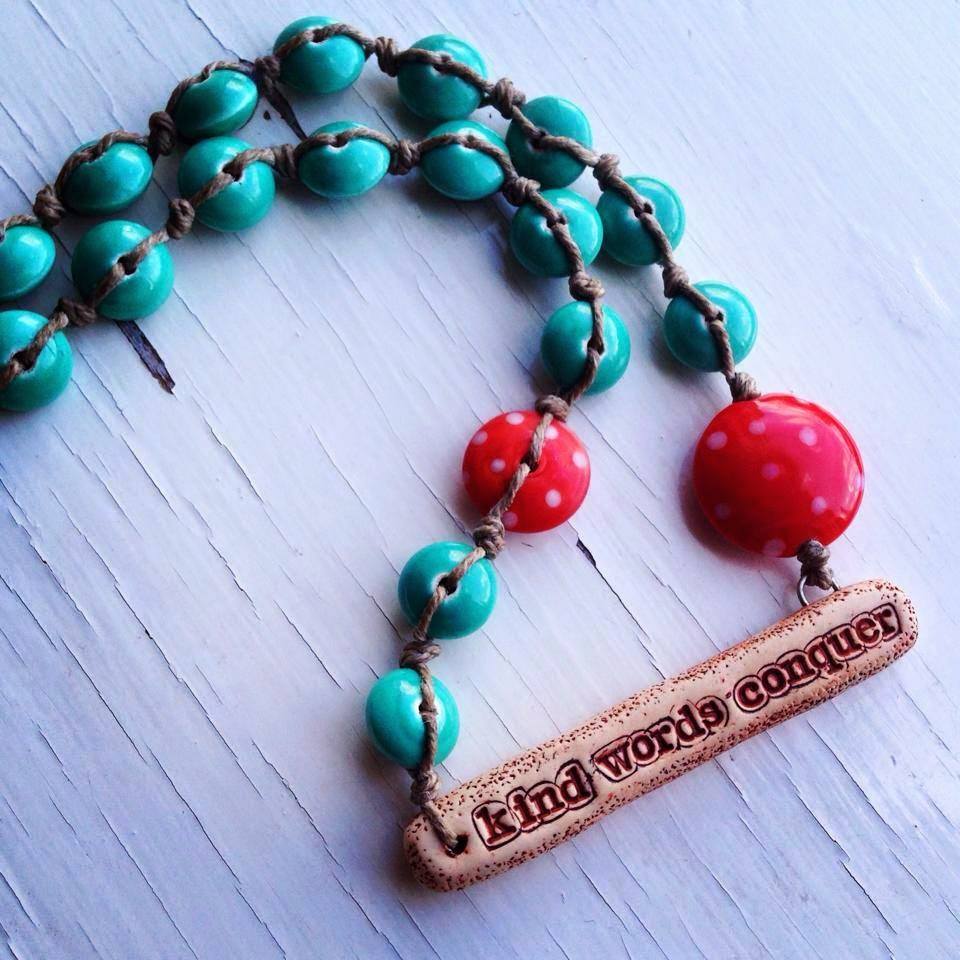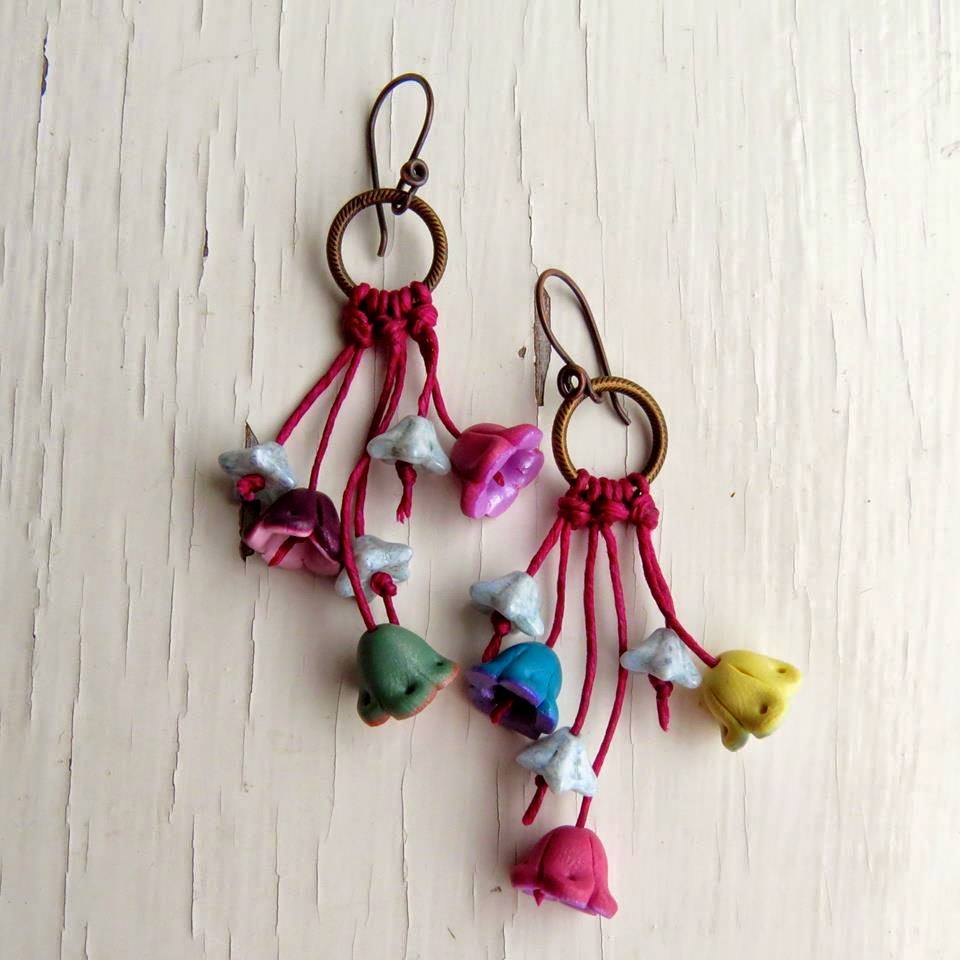 One last tip for you that may seem obvious: Practice! Knotting with beads is not necessarily something you'll get the hang of the first time you pick up a length of cord and a few beads. Be patient with yourself and you will get there in the end. Make the process as fun as the destination. Irish waxed linen cord is a fantastic material to work with. I hope you enjoy it as much as I do!
Have you tried working with Irish waxed linen cord? What did you make?