I recently stitched up a bag and wanted the bag to be water-resistant, which led me to research water-resistant fabric options. I landed on waxed fabric, often seen as waxed canvas, waxed cotton or waxed linen. Did you know it even existed? It's not oilcloth (what you would see on a picnic tablecloth), which would definitely be water-resistant, but it is a natural fabric option with great water- resistant qualities.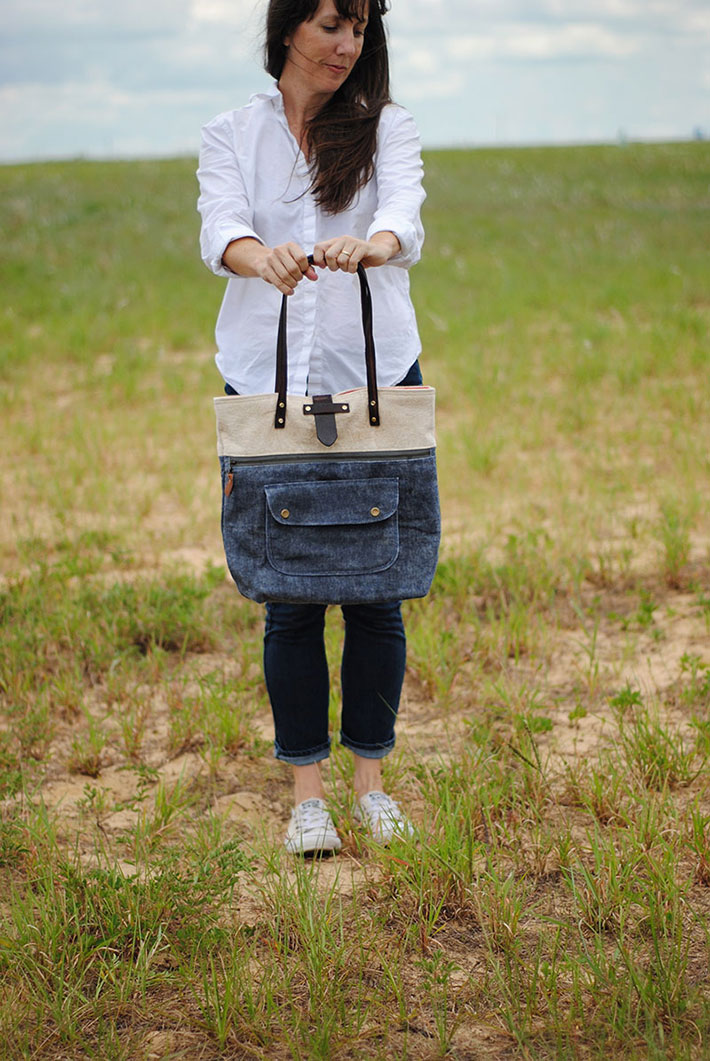 What is waxed fabric?
Waxed fabric is actually just what it sounds like. It is fabric with wax woven into the fibers. It first became popular with sailors who were seeking a waterproof fabric for their coats. The wax helps repel water droplets, causing little beads of water to just sit on the surface of the fabric.
Waxed fabric can have great rustic qualities. It will show wrinkles and creases, scratches too, which all add to the beautiful, natural character of the fabric.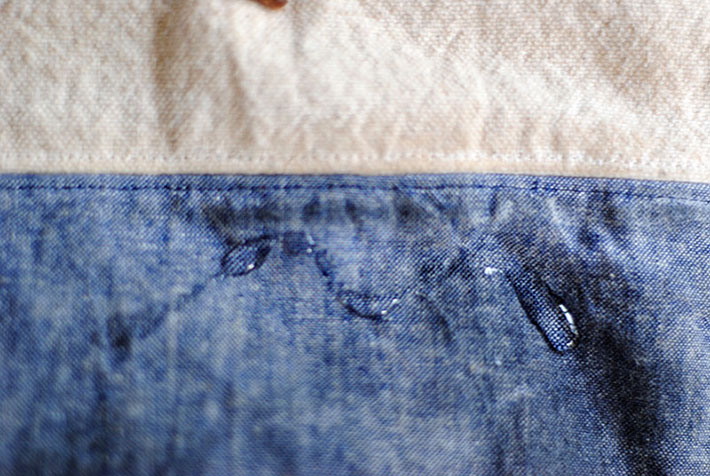 Where do you find it?
If you do a search for waxed fabric by the yard on your computer, you'll see a few online options for ordering waxed fabric. These options can be a bit pricey, but waxed fabric is something you can make as well with beeswax and paraffin wax. (Actually, that is how waxed fabric began, by rubbing wax onto the outer layer of your garment).  
So you want to work with waxed fabric? Here are a few tips to keep in mind:
Use a pressing cloth when ironing to avoid any wax build up on your iron.
When sewing with waxed fabric, each puncture mark (with your sewing needle or pins) will show. If you make a mistake and need to seam rip a line of stitches, use your iron to help those puncture marks disappear into the waxed fabric — they really will vanish!
Use a needle designed for thicker fabric. I used a denim needle, which worked great when sewing through this heavy fabric.  
Clean your machine after your project to avoid gunking it up.
Do you want a little waxed fabric inspiration?  There are a few projects I found here on Craftsy that are made from waxed linen and waxed canvas and look great!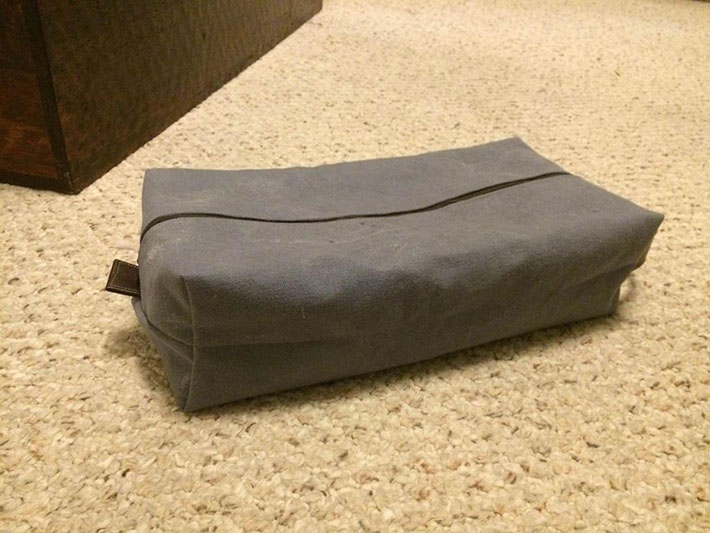 Shave kit via Craftsy member kaseadilla20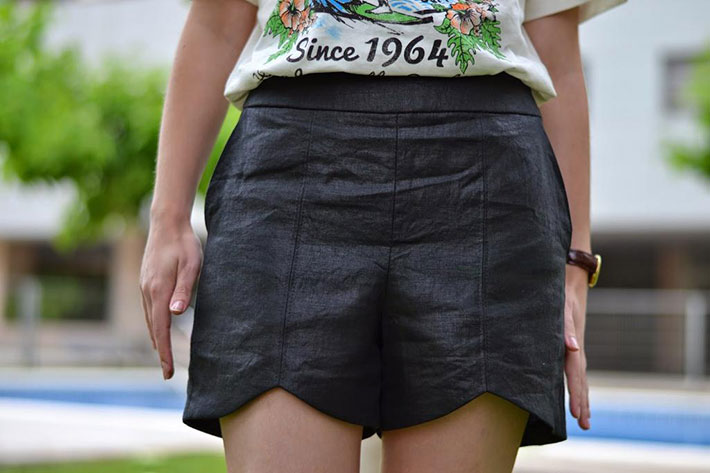 Have you ever sewn with waxed fabric before? What did you stitch up?