When we think of watercolor, we often think of a spontaneity that is easier said than done. How can you achieve and control the natural, fluid appearance of watercolor paints like these?
Creating watercolor blooms for a fluid, liquidy watercolor effect
Watercolor blooms (also known as back runs, water blossoms, backwash) like these appear when very wet paint spreads on a drier (but not completely dry) area of a painting. In other words, when you apply wet paint (or just water) on a still damp wash, the liquid will force the original pigment out, creating irregular shaped splotches like these.
Wow With Watercolors!
Learn how to paint your best watercolor works.Get My FREE Guide »
I'm a huge fan of this beautiful effect, because it represents the pure essence of watercolor medium — liquidity and spontaneity. It works great when painting loose, abstract backgrounds, or can be a way to create texture, like fluffiness of animals, for example.
However, sometimes these "happy accidents" are out of place and unwanted. If your painting is highly detailed and realistic, an accidental water mark can ruin your work.
As long as you know the mechanics of the process, you can choose whether to avoid watercolor blooms or create them intentionally.
Let's do three experiments to see how watercolor booms work in action
What you'll need:
 Some watercolor paper, preferably cold pressed
 At least two watercolors of your choice
 A medium round brush
1. Creating water blossoms
First, lay down a colorful wet wash. Right after that, load your brush with water and touch it lightly to the paper. You will see the paint and water just blend together without making any significant blooms. This happens when the underlying wash is too wet.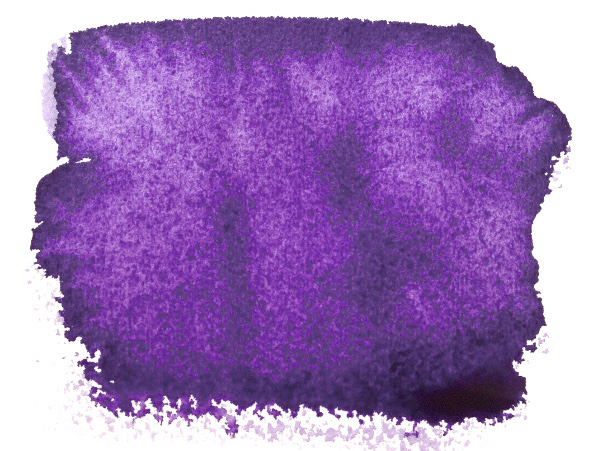 Now, lay down another colorful wash and let it dry a little before dropping water. This time, the drops of water will create sharply defined blooms. The degree of dryness of the underlying wash determines the hardness of edges.
Eventually the paper will dry to the point that makes it impossible for blooms to develop, so it's important not to miss the right moment.
2. Interaction of two washes
Lay down a colorful wash once again (the blue one in the picture). This time, make it a little drier. Apply a wet wash of a different color (the yellow one in the picture) next to the previous one, and put them in contact. As a result, the wetter of two washes will flow into the other.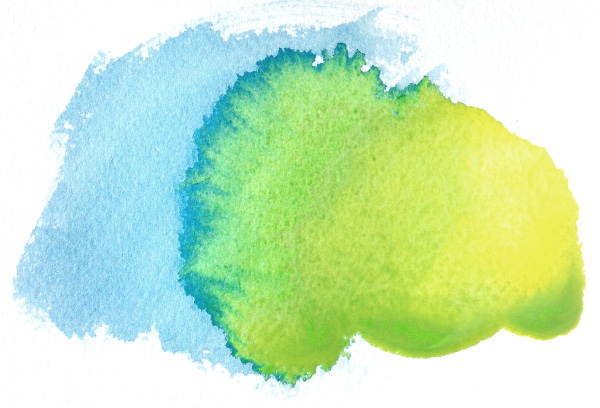 3. Flow of paint
Apply a wet wash of color and tilt the surface a little. Notice that the color drifts to the bottom of the painting area. As the water dries, it bleeds upward again, creating a backwash.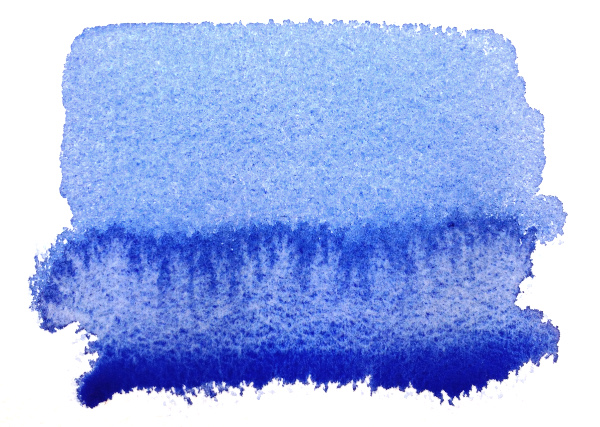 Tip: If you don't want this to happen on the bottom of your painting, just absorb the excess liquid with a tip of paper towel.
Here are examples of how you can make use of watercolor blooms in your compositions.
Add more expression to your painting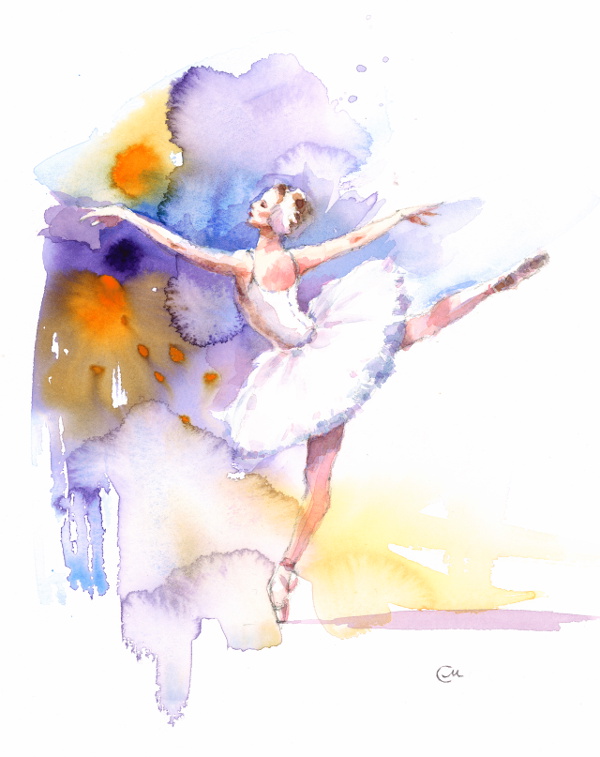 Add a touch of spontaneity to your painting
The shape of the leftmost flower in this painting was accidentally defined by the wash of yellow color.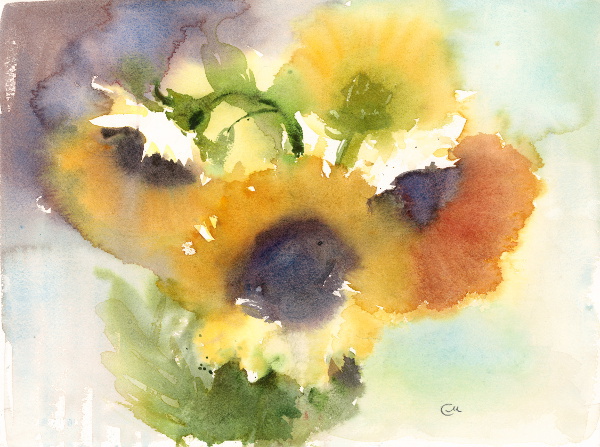 Convey the texture
The line of this cat's back was painted by applying some water while the background was still damp. As a result, small water blossoms created the illusion of a fluffy fur.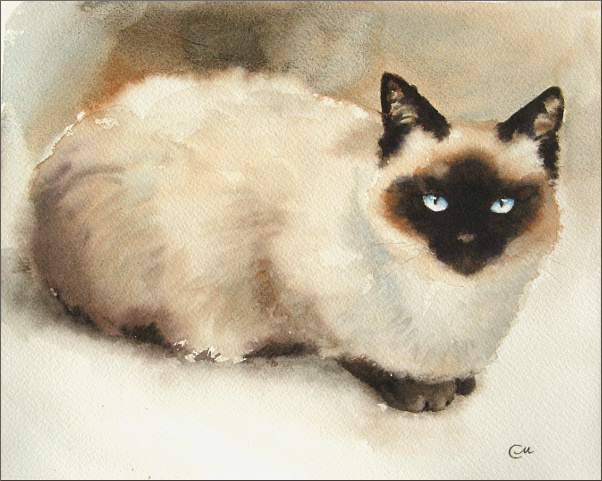 Wow With Watercolors!
Learn how to paint your best watercolor works.Get My FREE Guide »