No, this isn't a drinking game for artists. Call it happy hour for your paint brushes! This fun artistic technique involves watercolor with alcohol and yields unique, interesting textures in your finished work.
Artwork and photos via CakeSpy
In this easy tutorial, you'll learn how to use an odd-sounding combination of materials to create interesting, almost oxidized-looking textures and forms with your paint. This is an easy way to create abstract forms or to creatively augment watercolor washes using a common household item! 
A few considerations before you paint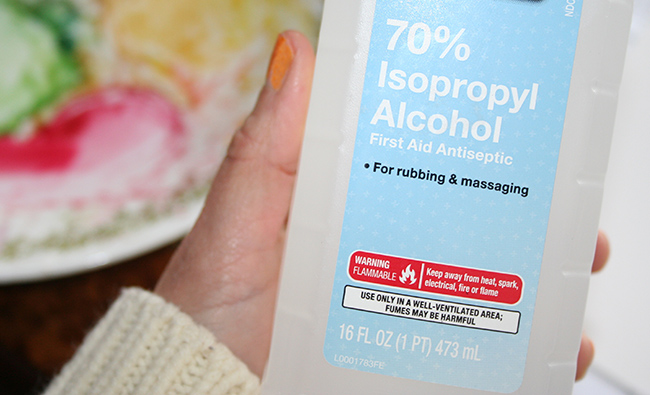 Be very careful when working with rubbing alcohol on your artistic surface. Do not mix the rubbing alcohol directly with paint on your palette, as the rubbing alcohol can damage your brushes. If you're trying this technique for the first time, I suggest using an old brush just in case. 
Also, be sure not to wear your best outfit when working in this technique. Unlike watercolor paint, which washes out of clothing like it was never there, rubbing alcohol can leave permanent stains. 
Wow With Watercolors!
Learn how to paint your best watercolor works.Download the FREE Guide
How to paint with watercolor and alcohol 
Necessary supplies:
Watercolor paint
Water, for diluting your paint
A palette surface, for mixing paint
Rubbing alcohol
A small dish or vessel for the rubbing alcohol
 Q-tips or an old paint brush, for brushing the rubbing alcohol 
Paper towels, for cleaning and drying brushes 
A painting surface (I used bristol board)
Step 1: 
Paint a watercolor wash. It can be large or small, but be sure to use a lot of water — very "juicy" and wet washes work best for this technique.
Step 2: 
While the paint is still quite wet, dip your Q-tip or designated paint brush in your rubbing alcohol. Now, use it to paint or dot the wet paint surface. Here are some things that you could do:
Draw shapes or letters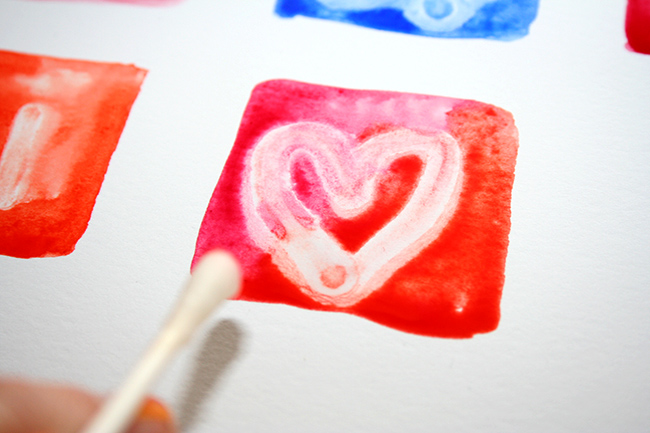 Create lettering or icons in alcohol. It will give you an effect somewhat like working in batik, but working in the reverse technique (adding the white space versus working with a portion that "resists" the paint). This can give a cool, graffiti-like effect to your forms. 
Draw dots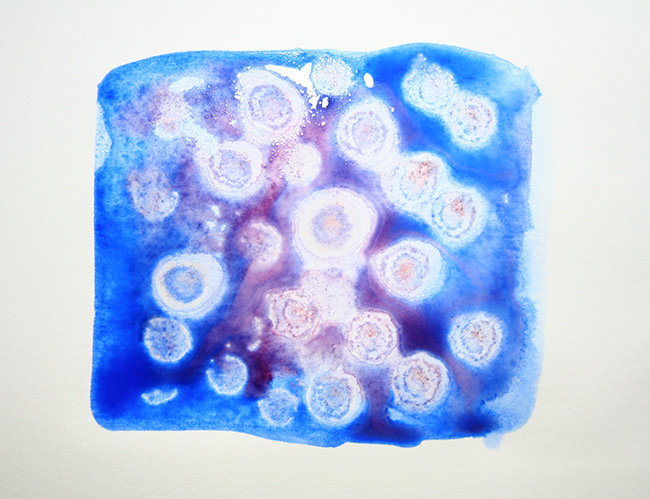 Drawing dots might sound mighty underwhelming, but with this effect, it's worthwhile. When you draw simple dots with your rubbing alcohol, it creates a cool diffusion effect, giving you a ton of texture on your painting. This is an awesome effect for large background areas. 
Draw lines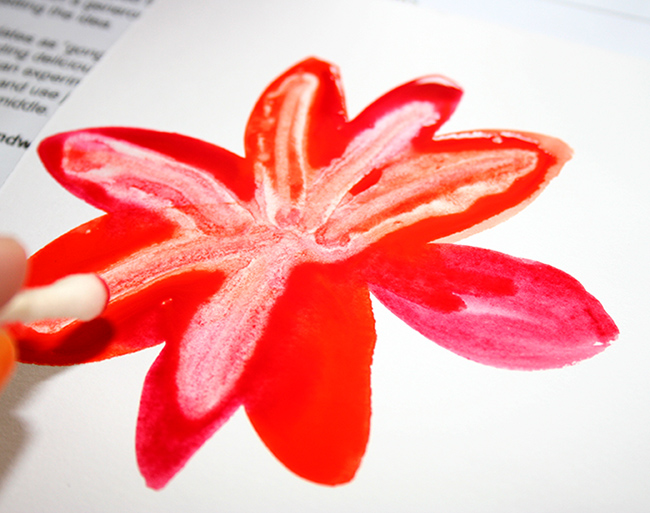 Simple lines drawn in rubbing alcohol atop a watercolor wash add a lot of texture to your painting. You can create irregular lines or try hatching or cross hatching. This texture could be used to add cool textures to buildings or structures in your art, or to augment abstract versions of natural shapes (such as the flower above).
Step 3: 
Let the paint dry entirely. Now, if desired, you can paint on top of the dried surface. If painting on top of the alcohol, be careful: Don't use your finest brush, because residual alcohol can cling to the bristles.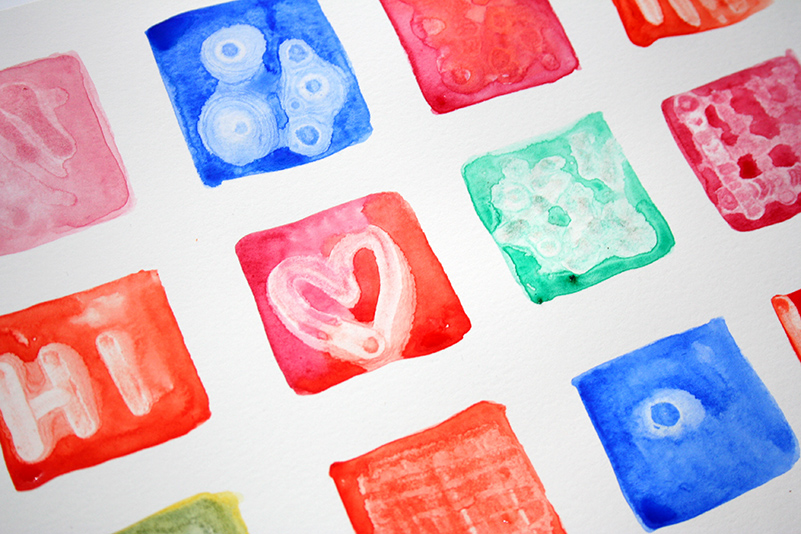 Wow With Watercolors!
Learn how to paint your best watercolor works.Download the FREE Guide