If you have a high-speed blender, you can make this Chili Lime Black Bean Soup in a flash. With this Vitamix soup recipe, you can turn dinner duties over to your blender and still have a healthy meal on the table in less than 20 minutes. The best part? It's absolutely delicious.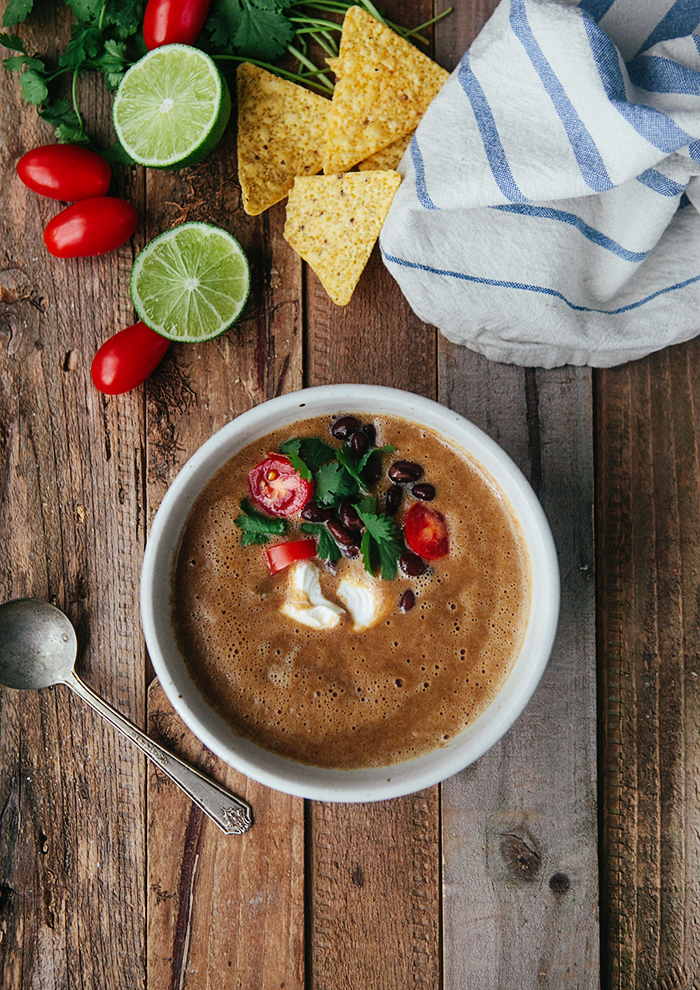 Why your blender is the best tool for making soup
My blender has become my favorite and most-used tool in the kitchen. I got a high-power blender to make smoothies, but it's gone way beyond that now. I use my blender to make easy pancakes, grind grains into flour and make really delicious homemade ice cream.
When I started partnering with my blender to get dinner on the table, it turned into a true kitchen love story.
As a single mother, dinner duties are always on me. But after I got my Vitamix, I felt like I had a partner in the kitchen. That's right, me and my blender.
Making soup in my blender has been one of the most helpful kitchen tricks for simplifying our family dinners. On a busy night, or even just a tired night when I'd like to order pizza, I can make the healthier choice to whip up a quick soup in the Vitamix and expend hardly more energy than it would have taken to call the delivery guy. Blender soup really is that easy!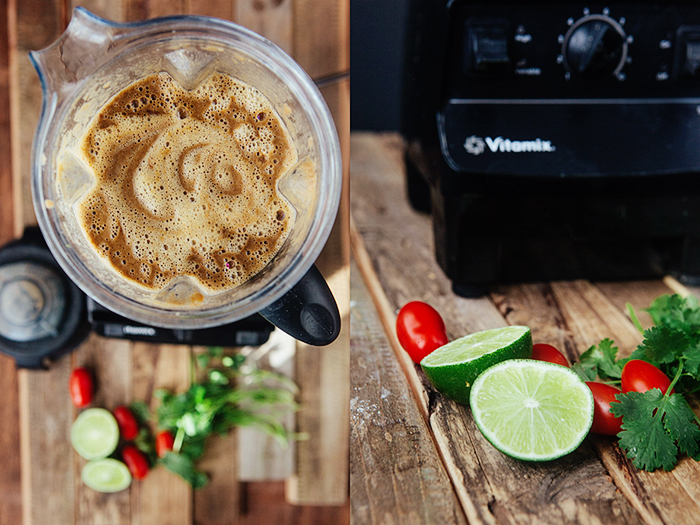 Black bean Vitamix soup recipe
This particular blender soup is my absolute favorite. And when I say favorite, I mean I just ate two bowls of this and it's using all of my grown-up self restraint to resist bowl number three!
I think it's the subtle twist of lime in it. Or maybe that it's got all my favorite flavors for dipping tortilla chips. It could even be the perfect amount of spiciness (not too hot, but there's a little tingle) from the poblano chili. Really, I lick my bowl clean every time. 
Like all my favorite family dinner recipes, it's versatile too. You can use chicken broth for some extra flavor, or keep it vegetarian and just use water. You can throw in whatever veggies you have in the fridge.
Plus, you can top it with whatever you like. Fresh cilantro is a must, but you can go the cheese and guacamole route or keep it simple with a dollop of sour cream. My favorite way to eat this soup is with tortilla chips, a few crumbled on top, and a handful for dipping and scooping up those last tasty bites.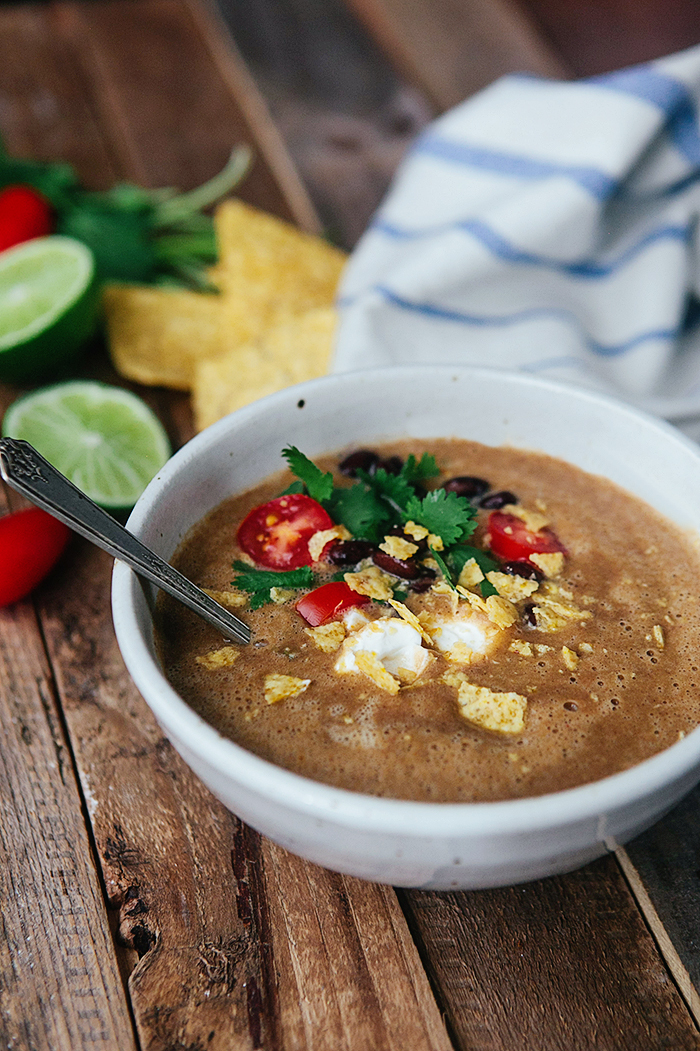 For this Chili Lime Black Bean Soup, I really do let the blender do all the work. Aside from 5 minutes sauteeing the onions and garlic, the blender does all the heavy lifting. I even use my Vitamix to heat the soup up, which feels like the best kitchen trick every single time I do it.
Chili Lime Black Bean Soup
Makes 4 main dish servings, or 6 side dish servings. 
Ingredients:
2 teaspoons olive oil
1 cup diced onion 
1/2 a large poblano chili pepper, seeded and diced
1 clove garlic, minced
Two 15-ounce cans black beans, divided
1 cup of salsa or diced tomatoes (like Rotel) 
2 cups warm broth or water
1 tablespoon ground cumin
1 thinly sliced round (1/8″ to 1/4″ thick) of lime (peel included)
1/2 a small zucchini 
A couple sprigs of fresh cilantro
1/2 teaspoon salt, or to taste
Optional toppings: cheese, tortilla chips, fresh tomatoes, cilantro, avocado, sour cream, etc. 
Directions:
Step 1:
In a skillet, heat the olive oil over medium heat. Add the onion and chili and saute for 5 minutes, or until onion begins to soften. Stir in the garlic and saute for an additional minute. Place onion mixture to the blender.
Step 2:
Add one can of black beans and all of the remaining ingredients to the blender. Blend on high for approximately 5 to 6 minutes, or until soup is warmed.
Step 3:
Taste and adjust seasonings as needed. Stir in the remaining can of black beans. Serve with desired toppings.
Don't have a Vitamix?
Don't worry. You can still make this soup without a high-speed blender.
Follow the instructions above to saute the onion, chili, and garlic. Combine the onion mixture with the remaining ingredients, excluding one can of beans, in a large pot. Bring soup to a boil over medium heat, then reduce heat and simmer for 10 minutes. Remove from heat and carefully blend until smooth with a submersion blender. Taste and adjust seasonings. Stir in the remaining can of beans and serve with desired toppings.