When it comes to wedding themes, a romantic vintage-style usually comes out as the winner, with traditional and rustic looks as runners-up. Design inspiration from the past often encompasses some beautiful elements such as soft florals, muted or luxurious color palettes, hand-painted motifs and detailed lace — all wonderful things to include in a collection of lovely vintage wedding cupcake ideas!
Here's our roundup of gorgeous vintage wedding cupcakes!
Golden wedding anniversary cupcakes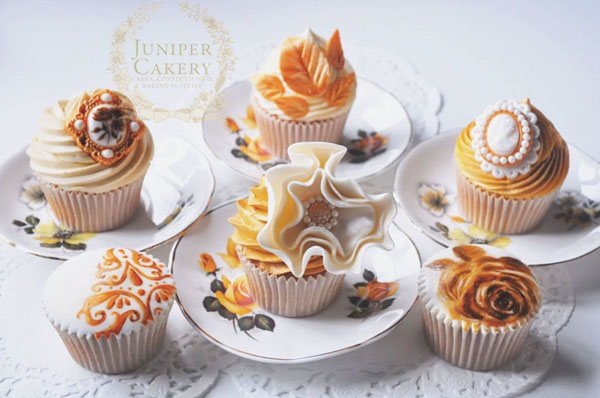 Photo via Juniper Cakery
Created especially for a golden wedding anniversary these cupcakes utilizes the idea of antique family heirlooms paired with vintage fashion pieces such as pearl-edged cameos. Adding hand-painted accents to these fondant iced cupcakes evokes a wonderful handcrafted and bespoke feel to the entire collection.
Know how to make hand-painted cakes is a wonderfully versatile skill to have so why not enroll in Kate Sullivan'sThe Art of Painted Cakes class!
Blue china cupcakes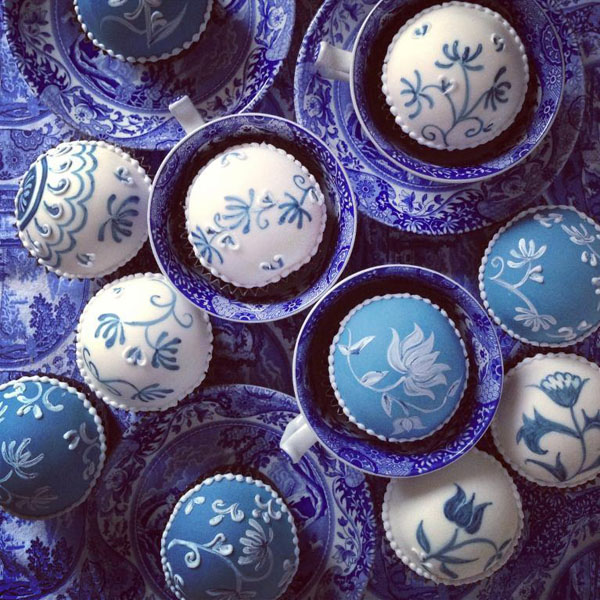 Photo via Craftsy member Jasmine Griffins
Gorgeous delft tiles, with their contrasting palette and detailed work, are one of our favorite interior design elements. These lovely cupcakes mimic the wonderfully quaint look of such tiles and of antique chintz-style tea cups. They also show that opting for a vintage look doesn't have mean an array of pink treats. Why not find inspiration from classic European interiors such as Dutch tiles or French tapestry pieces for an intriguing twist on a vintage vibe!
Try your hand at some wonderful techniques for creating vintage inspired cakes and cupcakes with Lindy Smith's Vintage Cake Design: Sculpting & Stenciling class!
Vintage lace cupcake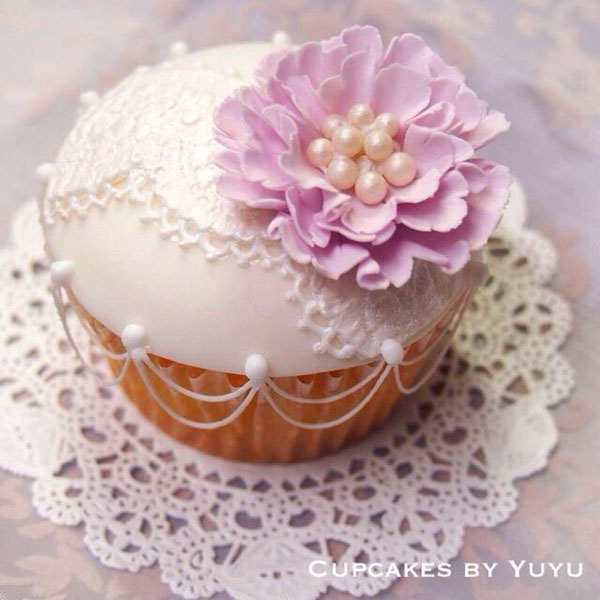 Photo via Craftsy member CupcakesByYuyu
For couples looking for a more lace-orientated vintage cupcake design, why not opt for each cupcake to be a miniature work of art? This sweet cake will certainly impress with its delicate royal icing swags, frilled lace and ruffle flower studded with sugar pearls. Perhaps make each cupcake vary slightly with guest's names, different flowers and playful positioning of lace and ribbons for a wonderful personal touch!
Try Toba Garrett's Elevating Oriental Stringwork class to help master the art of royal icing!
Sugar pansy cupcakes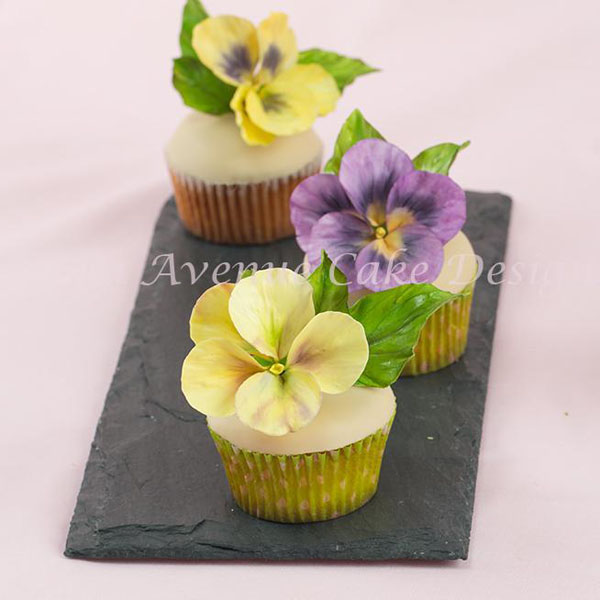 Photo via Craftsy member Bobbiesbaking
We adore these wonderful cupcakes adorned with sugar pansies for a more rustic ceremony. These would be delightful set on tree-trunk cake stands and silver platters for an outdoor wedding. The pretty florals, with their natural and muted color palettes, are perfect for woodland-inspired nuptials.
Learn how to use inspiring cake decorating techniques to make your cupcakes stand out with Colette Peters' class Vintage Cakes, Modern Methods.
Floral adorned cupcakes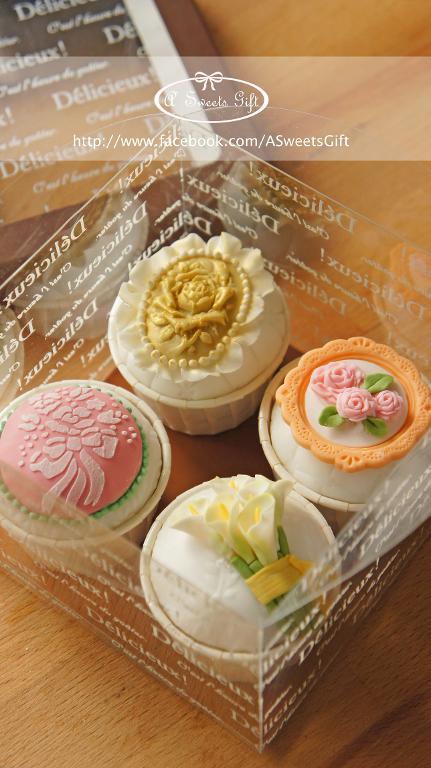 Photo via Craftsy member AgnesTang
We love the mix of techniques and materials used to decorate these floral topped cupcakes. From stencils and molds to creating sugar flowers by hand there are so many ways to add detail, design and interest to vintage wedding cupcakes! These cupcakes use different methods to create some wonderfully sweet and precise floral designs!
Discover the art of stenciling with Alan Tetreault's class The Secret to Perfect Stenciling!
Looking at past decades for design inspiration when it comes to wedding cupcake ideas makes for thrilling and fun research. We love how each of the cupcake collections above took elements of fashion, nature, interior, and even fine china to help give their creations a certain style!
When it comes to vintage wedding cupcake designs, where does your inspiration come from?