Looking to spruce up your fall wardrobe? This vintage look is trending this season, and lucky for you, there are plenty of vintage-inspired sewing patterns available on Craftsy.
Be on-trend this fall with these vintage-inspired sewing patterns!
Fabulous '40s and '50s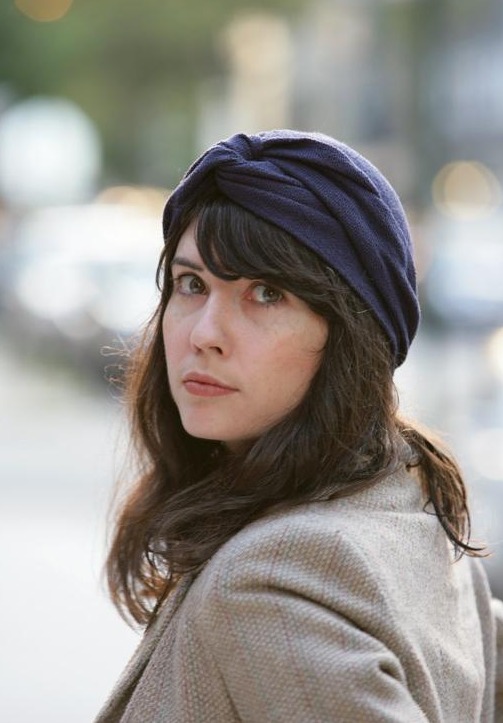 Photo via Craftsy designer acommonthread
Hats and headwear are also in for fall, so why not embrace both trends with a Vintage-Inspired Turban pattern by acommonthread. A military-style garrison cap is another fun '40s-inspired headwear option.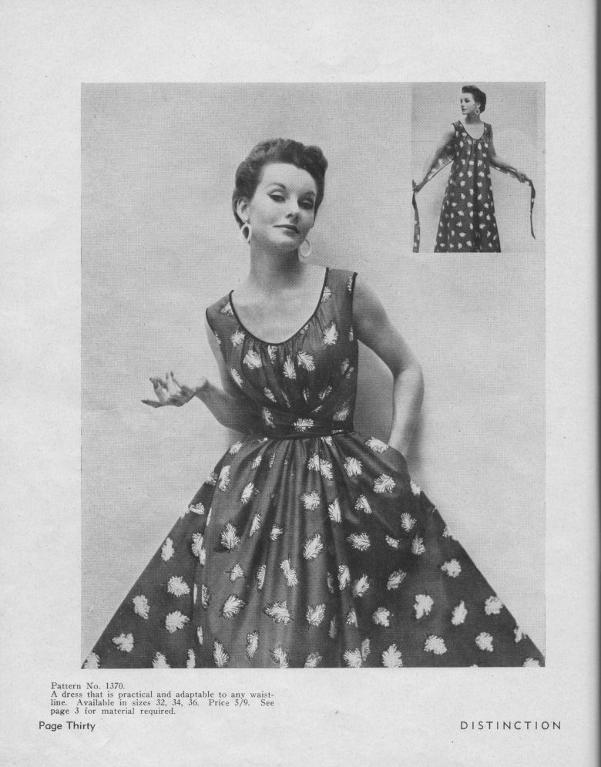 Photo via Craftsy designer Dragana Edwards
If you're looking for a fabulous frock, check out the 1954 Vintage Apron Dress pattern by Dragana Edwards, who re-created the original dress seen above. This is perfect for fall, especially when topped off with a chic knit cardigan. Or, a scallop dress by Mixy Mitzy in a rich, autumnal color would be great for a dinner party or night out on the town.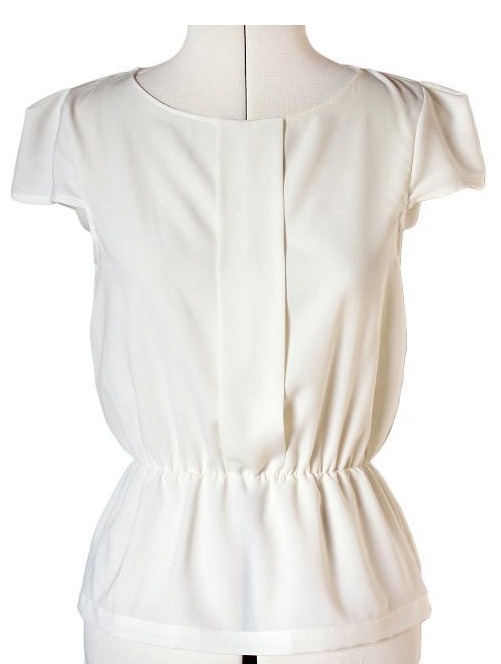 Photo via Craftsy designer Salme Sewing Patterns
For an understated vintage statement, the Minna Blouse by Salme Sewing Patterns would work just as well with a pair of dark wash skinny jeans as it would a tailored skirt.
'60s mod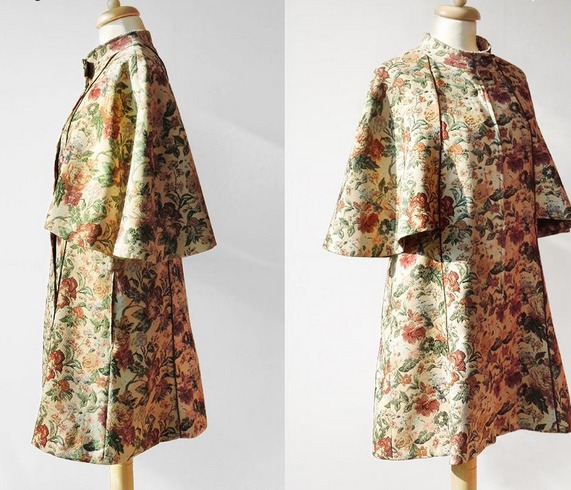 Photo via Craftsy designer Waffle Patterns
The Lemon Pie Cape Coat by Waffle Patterns looks like it would be right at home on the set of Mad Men.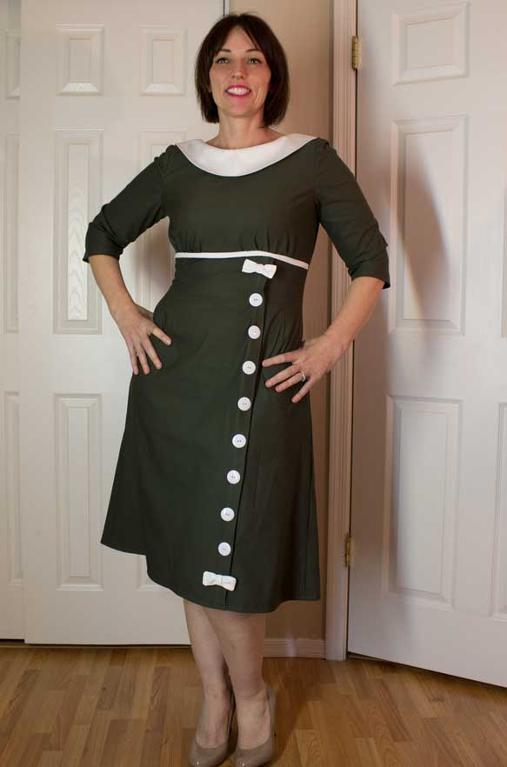 Speaking of Mad Men, The Project Peggy Dress from The Sewing Lab would also be perfect for fall. Peggy would flip for this Brownie mini dress, also by Waffle Patterns. Or, if you're more Joan than Peggy, the wiggle skirt by 4theloveofcraft might be just what you need.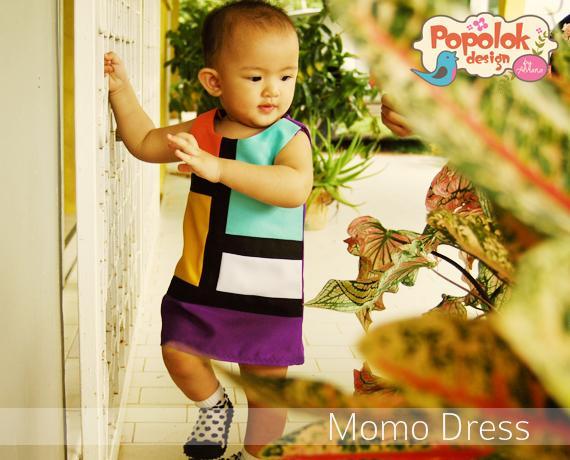 Photo via Craftsy designer Popolok Design
MammaNene created a color-blocked shift dress, which is another great mod-inspired option. Bonus: this pattern encourages upcycling. Or, if you have a particularly fashion-forward tot, be sure to check out the Momo colorblock dress pattern for girls by Popolok Design, seen above.
Swinging '70s
There are also some great 1970s-inspired patterns available on Craftsy. Check out the long-sleeve blouse by Mixy Mitzy. It would be great made out of a gorgeous silk and tucked into a pair of wide-legged tweed trousers. A similar long-sleeve blouse with lace edging and puffed shoulders (also by Mixy Mitzy) would also make a vintage style statement. And a newsboy cap would complete the look.
Easy updates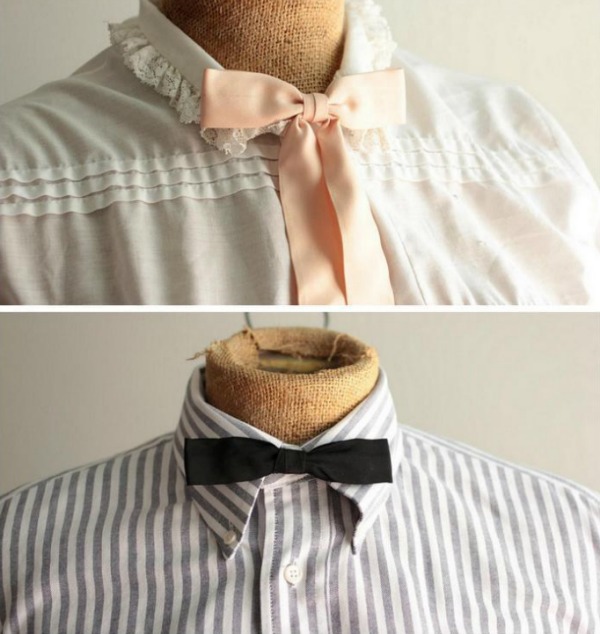 Photo via Craftsy designer acommonthread
If your closet is already bursting at the seams or you're short on time, some simple vintage-inspired accessories might be just what you need to love your clothes again for the new season. A skinny retro bowtie, like the one seen above by acommonthread works for guys and gals. Or, you could try a mini bowtie from Craftsy designer Mixy Mitzy.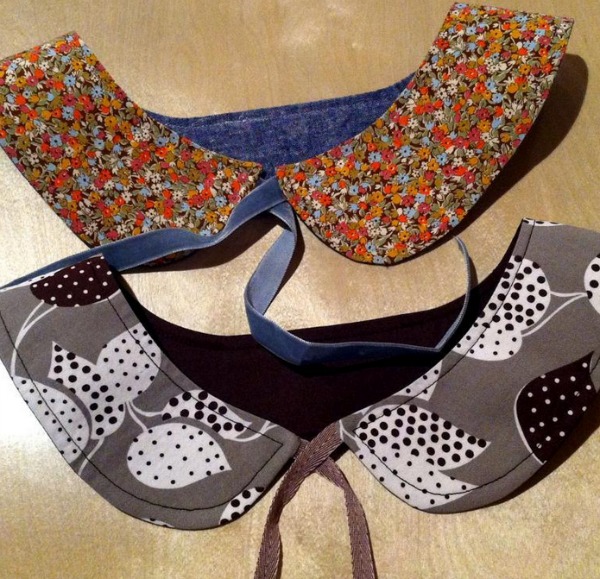 Photo via Craftsy instructor Christine Haynes
Craftsy instructor Christine Haynes has a fabulous vintage-inspired collar pattern. You can even make a reversible version for double the wear. A retro clutch, like the one designed by Upstyle is the perfect accessory. And Craftsy designer Mrs. Depew has plenty of vintage lingerie patterns to choose from, as well.
Can't get enough of the vintage look? You'll also love our tutorial on how to sew vintage-inspired panties, our roundup of vintage apron patterns, and our tips for sewing with vintage fabrics.
How are you adding vintage flair to your sewing projects this fall?