Vintage embroidery has made a comeback. So much so, that there are thousands of reproduced patterns now available. But what is it about vintage embroidery that makes us love it so much?
Here are the big three reasons vintage hand embroidery is so appealing.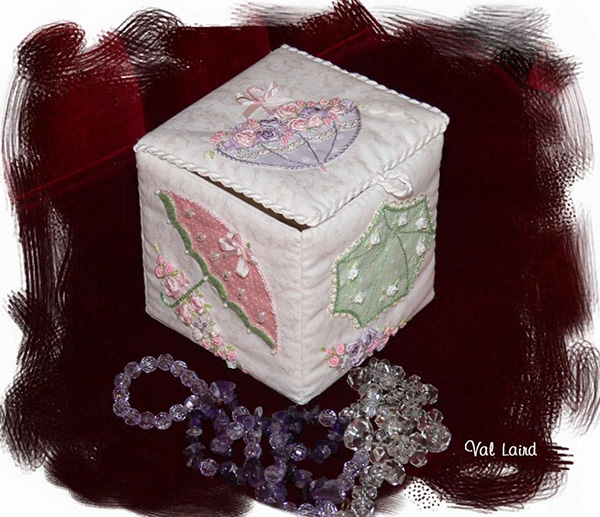 Photo via Bluprint member Val Laird Designs
Get the For a Rainy Day pattern here.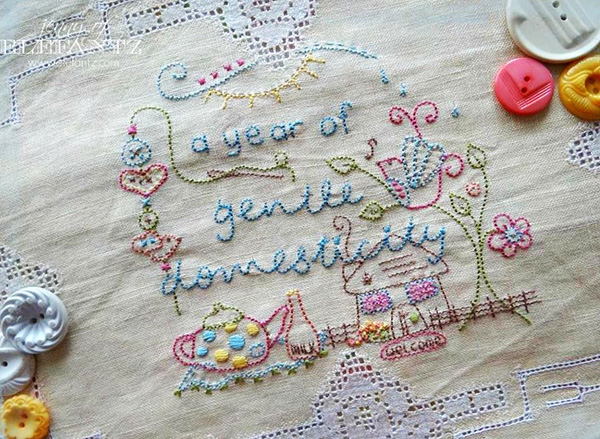 Photo via Bluprint member Jenny of Elefantz
Vintage is so desirable, in part, because it takes us back to our time spent growing up.
In a recent post on her blog, Bluprint member Jenny of Elefantz confirmed just that notion saying, "… what I remember about those years is love, security, gentleness, and simplicity." That sentiment is evident in her 2015 embroidery patterns whose theme is "A year of gentle domesticity."
Get the Gentle Domesticity–a stitchery pattern here.

Photos via Bluprint member Amy Barickman
Nostalgia is always a popular part of our culture.
Too often today, we cram all of the week's chores into the weekend or whatever time is available during the week. Early domestics took great pride in routine daily events, so days of the week were favorite embroidery motifs of 1920s-30s.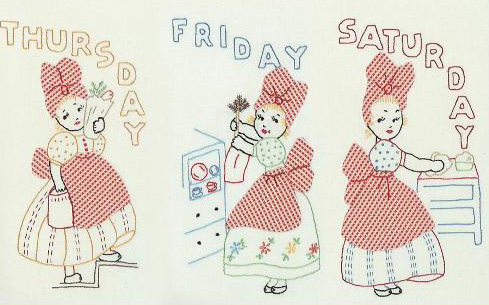 Each day was dedicated to a task. Monday was laundry day, followed by ironing on Tuesday, sewing on Wednesday, grocery shopping on Thursday, cleaning on Friday, and baking for the week on Saturday, with Sunday as a day of prayer.
Get the Every Day Dish Towels pattern here.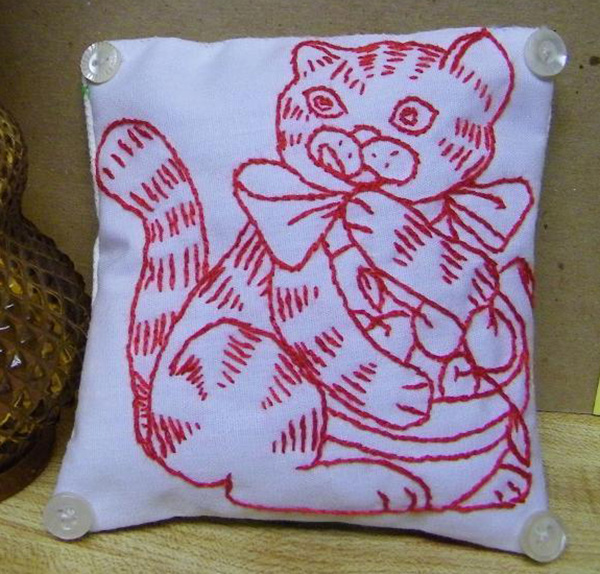 Photo via Bluprint member Busy Crow Studio
Redwork was popular as far back as the late 1800s. Stamped or drawn patterns were stitched in Turkey Red thread which, surprisingly, did not bleed. Designs were originally stitched on towels and household items then, later, quilts. A modern-day revival of the technique has seen many reproduction designs for hand embroidery.
Get the Cat & Cherries pattern here.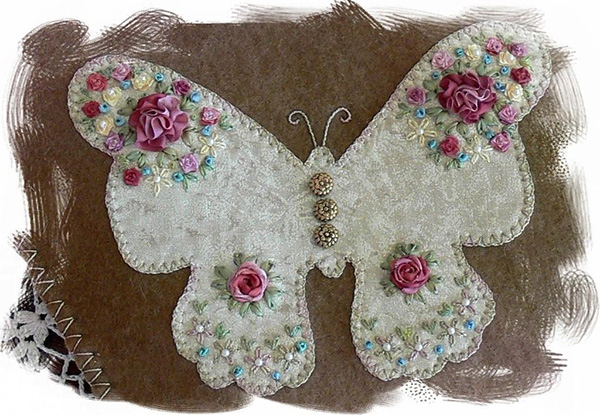 Photo via Bluprint member Val Laird Designs
Over the centuries, hand embroidery has become a work of art as well as a family heirloom.
When modern embroidery machines can stitch well over 1,000 stitches per minute, why would you want to slow down?
In a recent post on her blog, Bluprint member Val Laird mentioned needing to create more "slow" embroidery, such as this gorgeous butterfly embellished with silk ribbon flowers. This type of stitching, Val says, allows you to enjoy creating every flower.
Get the On the Wing silk ribbon embroidered bag pattern here.
Cross stitch is one of the earliest forms of embroidery and a common stitch in traditional samplers.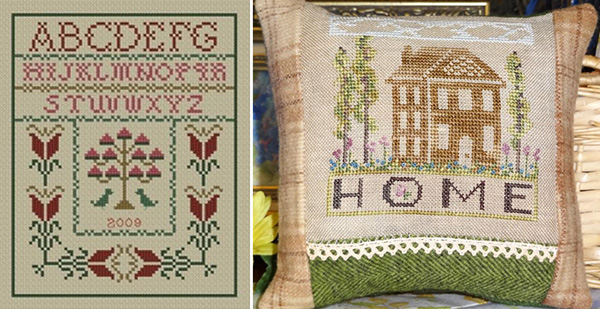 Photo via Bluprint member HCH Limited (left) and Country Garden Stitchery (right)
Before printed books, embroidery samplers were created by young girls as a reference, a sampling of stitches they used throughout their lives. In the 15th and 16th centuries, samplers took the shape of a long band of stitched fabric. Seventeenth-century samplers introduced alphabets and added a border to the design and, by the time of the 18th and 19th centuries, samplers resembled more of a picture.
Get the Simple Sampler pattern here.
Get the Shaker House Garden Cross Stitch pattern here.
Top Hand Embroidery Patterns